The genre of RTS has been one of the fastest-growing in the world of freemium gaming. The competitive elements of real-time strategy games have enticed millions of players across the globe. With that said, the growing number of fans across the globe led to the saturation of the genre. As a result, reskinned titles with the same structure have become a norm in the RTS genre. Nevertheless, there are still titles that appear from time to time, providing a fresh new take on the genre. One of those titles is Battlecruisers.
Battlecruisers – The Art of Naval Warfare
Developed and published by Mecha Weka in 2020, Battlecruisers offers an excellent combination of brilliant art and an explosive RTS battle system. This hidden gem may be a latecomer in the RTS genre, but it boasts plenty of features and elements that make it stand out from other games. One example is the stunning visuals that showcase a harmonious balance between shadow and light.
Each level takes place in a picturesque environment skillfully painted to depict ruins of iconic landmarks. Although presented in a shadow-like form, the ships still manage to highlight each detail and effect during battles. In other words, Battlecruisers comes with a modest presentation boosted by stunning visuals. The game is like a depiction of naval battles deserving of its picture frame.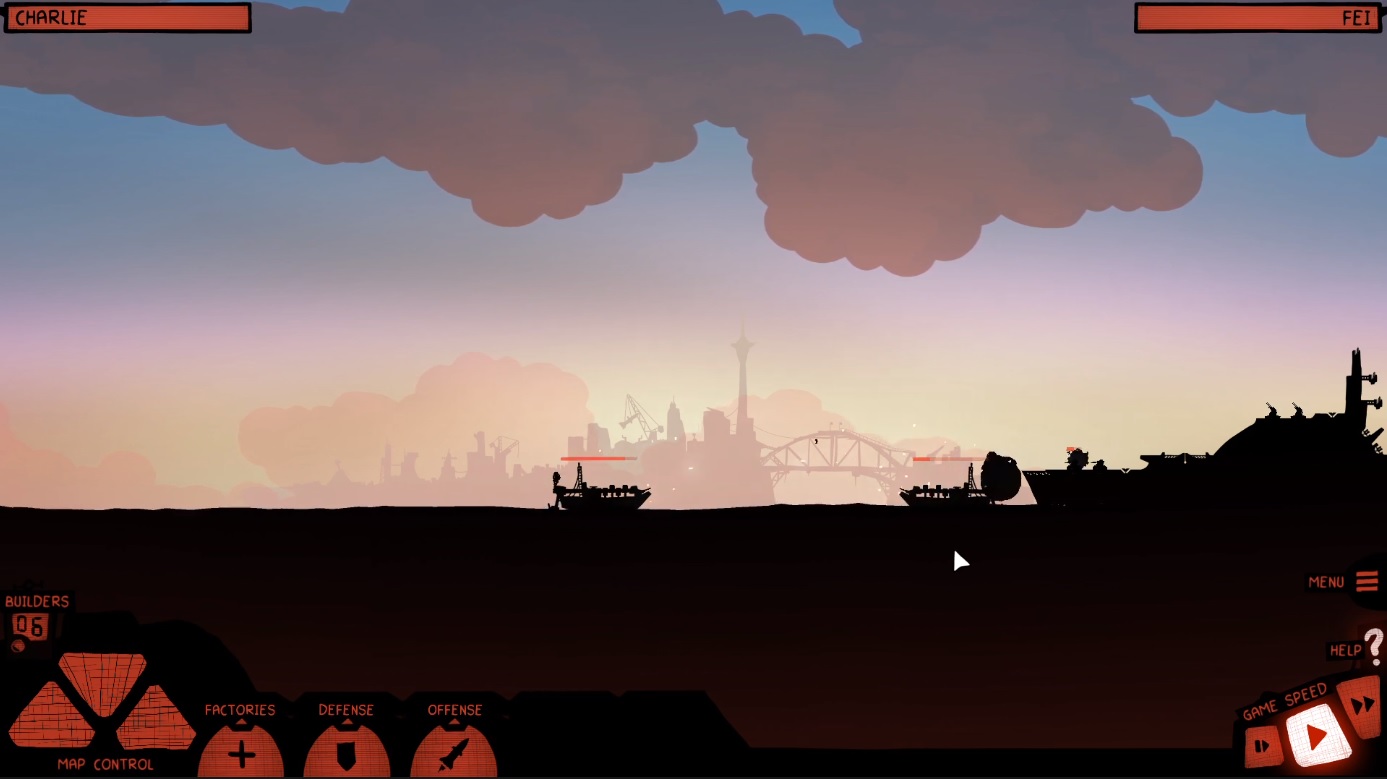 Explosive Gameplay
Battlecruisers is more than just a visually stunning game. As far as challenges go, this is not the typical run-off-the-mill title that plays the game for you. Mecha Weka went all out to make sure that their first game would stand out from the rest of which they were successful.
For starters, Battlecruisers comes with a dedicated tutorial link that you can play through any time. The purpose of this link is to prevent you from starting the game all over again. Moreover, the tutorial of the game provides step-by-step hands-on instructions on the basic elements and mechanics. If you want a smooth in-game progression, you need to treat the tutorial as your best friend.
Unlike most games that follow specific gameplay mechanics in both offense and defense, Battlecruisers aims to make each level as unpredictable as possible. The unpredictability of each encounter will test your real-time strategy. That is because you can't just jump into a battle armed with your powerful weapons. You need to have a balanced loadout to increase your chances of victory. Lowering your guard down will often result in a lengthy battle or a quick defeat.
All the Right Features
Battlecruisers take place in a world where a cataclysmic event led to the extinction of humans. Left behind are power-hungry trash-talking robots set on world domination. In this game, players take the role of Charlie who mistakenly took a battlecruiser owned by one of the dominant robots. To make the narrative more immersive, every battle comes with a prologue that features the conversation between Charlie and the dominant robot.
To make a lowly robot-like Charlie stand out to these superpowers, the game will provide you access to various weapons like lasers, artillery, bombers, stealth generators, and even a death star satellite. What's more, it also features over 30 unlockable buildings that you can use to battle against the most powerful military robots in existence. All of these features are accessible as long as you keep winning battles. Topping it all off is the explosive soundtrack and sound effects that make each encounter more exciting and immersive than the last.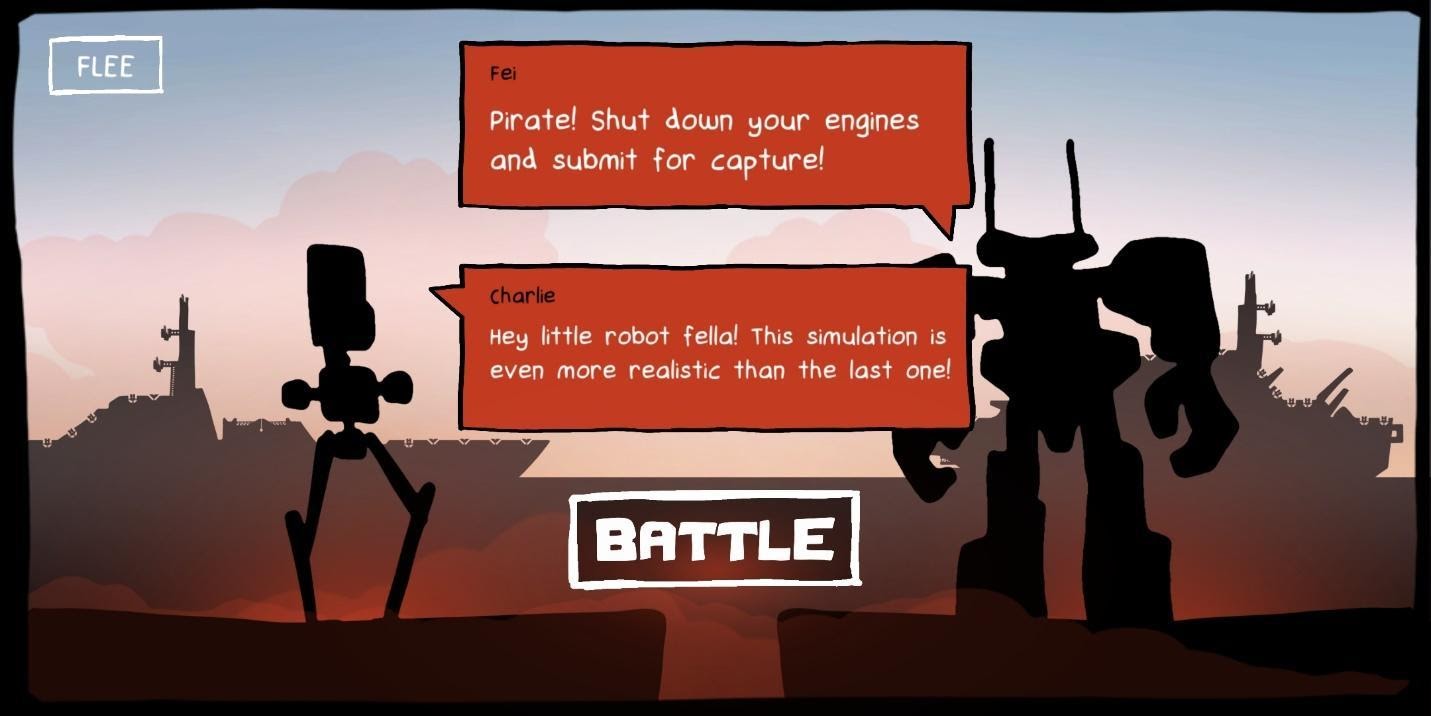 Time for a Cruise… A Battle Cruise…
Battlecruisers is not the best or the flashiest game in the RTS category. Despite the game's brilliance, it also has its shortcomings. One example is its complex strategy-based gameplay, which will be challenging for new players, especially those who like to skip tutorials. What's more, the game also feels repetitive if you play it continuously, making the challenges more predictable. Nevertheless, these minor faults do not pose a huge effect on the overall gameplay.
For a freemium game, Battlecruisers delivers what most RTS titles fail to do, and that is pure and unadulterated real-time strategy challenges. It's hard to complain about a game that comes with stunning visuals, awesome audio, solid battle structure, and skillfully written narrative that's accessible for free.
To that end, if you are a fan of real-time strategy games who wants to tackle a new challenge, then Battlecruisers is a game you should not miss. Even better is that you can now play this highly acclaimed game on your PC only here at Games.lol. Enjoy endless hours of Battlecruisers gameplay at the comfort of your PC.