Are you looking for metaverse games you can play today? Then, don't miss the chance to see this Metaverse games list now!
Metaverse games are a popular genre of virtual experiences with immersive virtual worlds. To help players choose the best ones, a list of top Metaverse games considers criteria such as player engagement, graphics, gameplay mechanics, community involvement, and overall experience.
The best Metaverse games have fun gameplay, interesting graphics, important player choices, and a helpful community. This gives players an experience that they will remember and enjoy. To provide guidance, a curated list of top Metaverse games has been compiled, considering specific criteria to identify the finest offerings in this rapidly evolving gaming landscape.
Here are the best metaverse games that are worth playing today:
1. The Sandbox
2012 Pixelowl's co-founders, Arthur Madrid and Sébastien Borget from France, introduced Sandbox as a Metaverse game. It operates as a user-generated platform where users, represented by block-like customizable avatars, gain ownership of their creations through the implementation of blockchain and smart contracts.
Sandbox has three main things to sell.
The first is VoxEdit, a 3D modeling tool that lets users make avatars, cars, plants, animals, tools, and other things. These creations can then be exported to the Marketplace, Sandbox's second product, where users can sell their items to other participants. The third product, Game Maker, enables users to develop 3D games without coding skills.The primary currency used Within the Sandbox ecosystem is "Sand." Users can acquire and trade land and estates (collections of lands) available on the Sandbox map. Moreover, they can offer these properties on the Open Sea NFT marketplace, opening up additional transaction opportunities.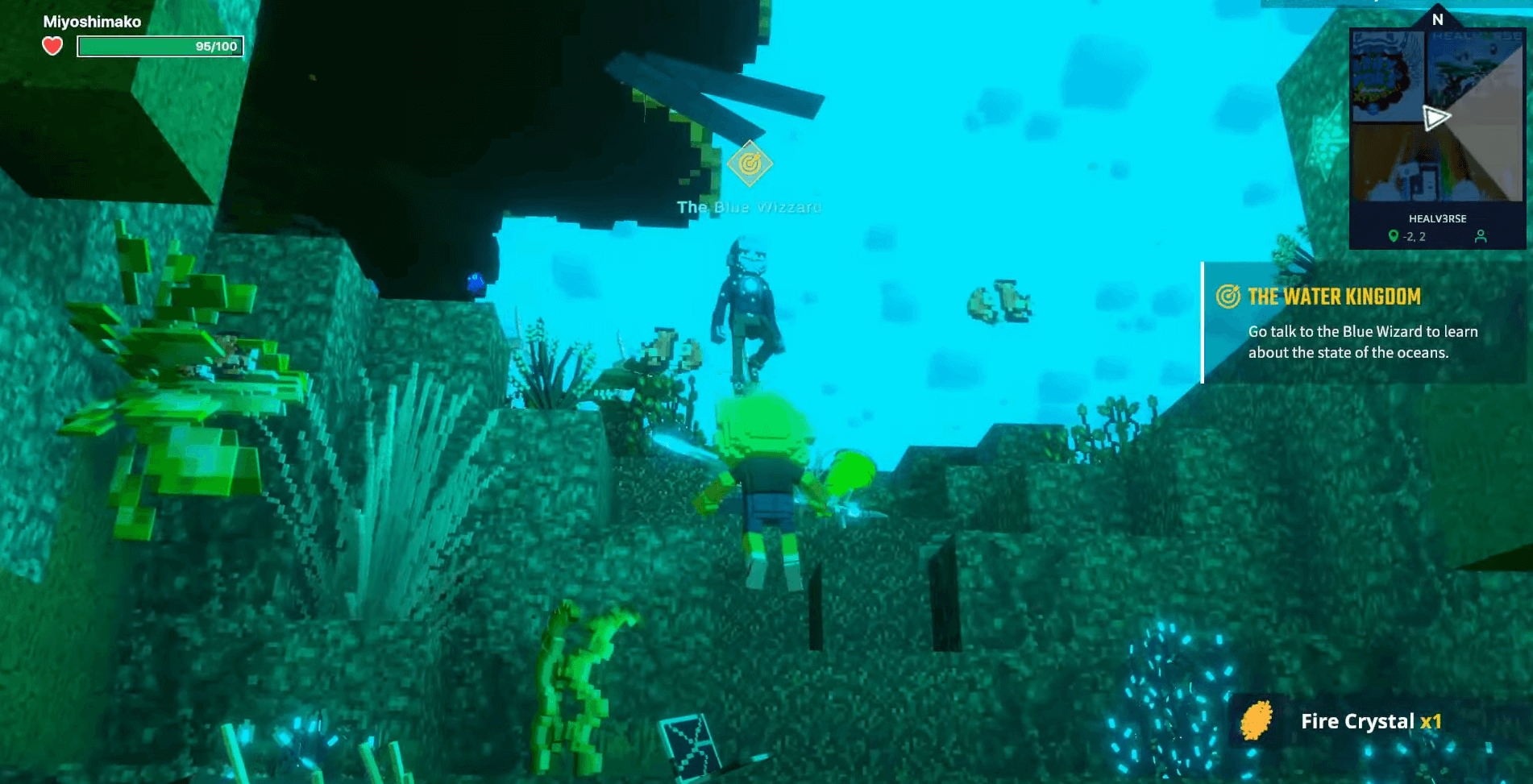 Image by: The Sandbox Walkthrough
2. My Neighbor Alice
If you want to explore Multiplayer Metaverse games, My Neighbor Alice is a must-try. In this game, you have the opportunity to acquire virtual islands and engage in building and collecting various in-game assets. These assets encompass multiple items, including animals, vegetables, houses, cosmetic items, and decorations.
The gaming ecosystem of My Neighbor Alice also offers a seamless experience for NFT trading and collecting, allowing players to interact quickly and trade unique digital assets.
Additionally, the game provides a social element, enabling players to make new friends while immersing themselves in the virtual world.
The ALICE token is the game's cash used to pay for things within the game. Players can use this token to purchase virtual land, NFTs, and other products in the diverse gaming ecosystem.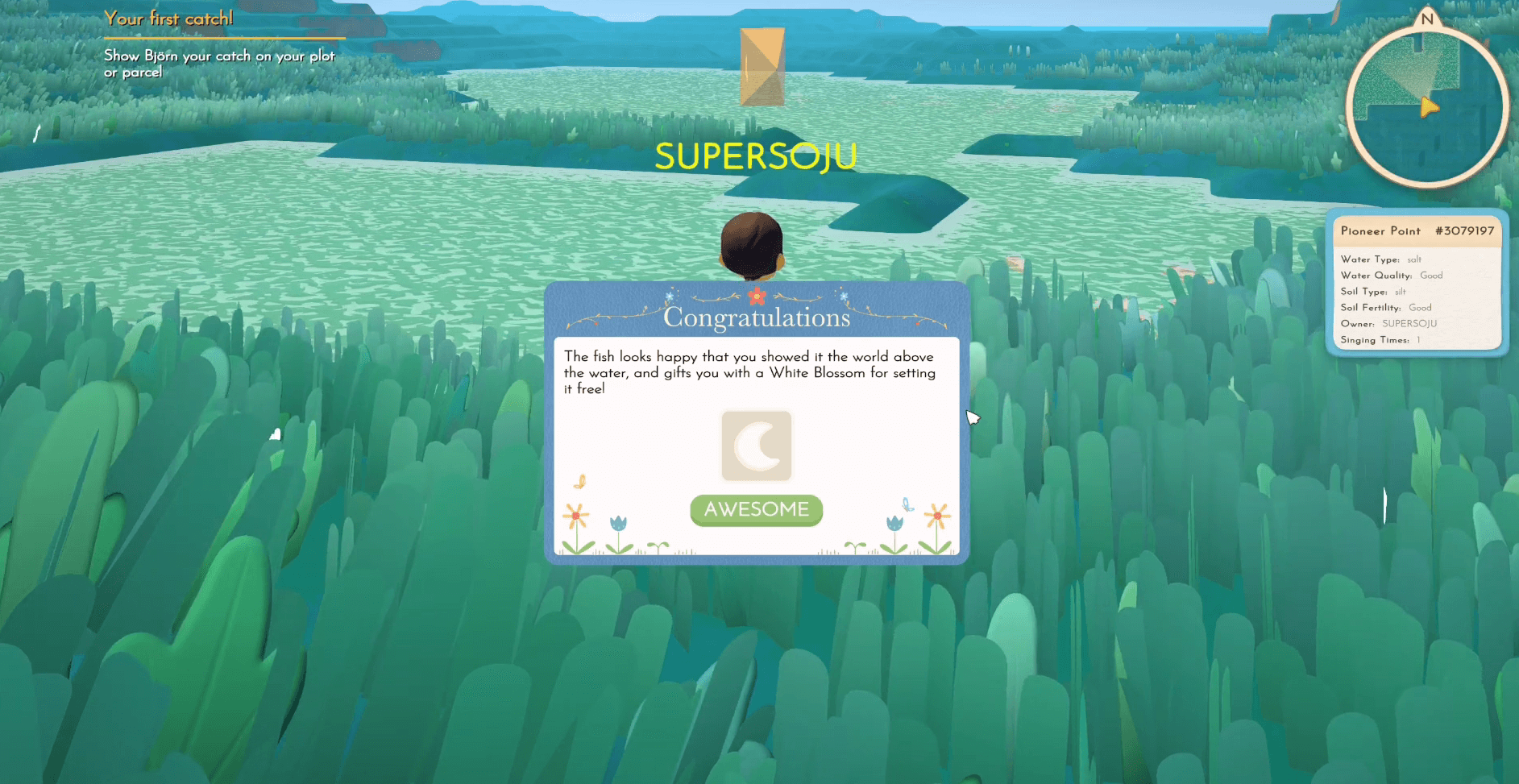 Image by: My Neighbor Alice Gameplay
3. Axie Infinity
Axie Infinity is a Vietnamese company started by Sky Mavis in 2018 that makes a computer game that looks like Pokemon. In this game, players can raise, care for, collect, and sell virtual creatures called "Axies." Each Axie comprises approximately 500 interchangeable body parts, and their offspring inherit various traits and abilities based on their genetic makeup. Axies can fight other Axies in battles or go on bounty hunts to get awards. Players can acquire properties and houses within the game to provide a residence for their Axies, constructed using in-game materials.
A distinctive feature of Axie Infinity is using non-fungible tokens (NFTs) to represent the simulated creatures and other in-game assets. These NFTs are virtual ownership certificates recorded on a blockchain, providing players with actual ownership of their Axies and items.
Players can also lend three of their Axies to other individuals, enabling them to access tokens. The main form of money used in-game is the Axie Infinity Shard (AXS). Additionally, players can earn rewards like Small Love Potion (SLP) tokens for defeating enemies or completing objectives. Axies can only be bred using SLP and AXS tokens.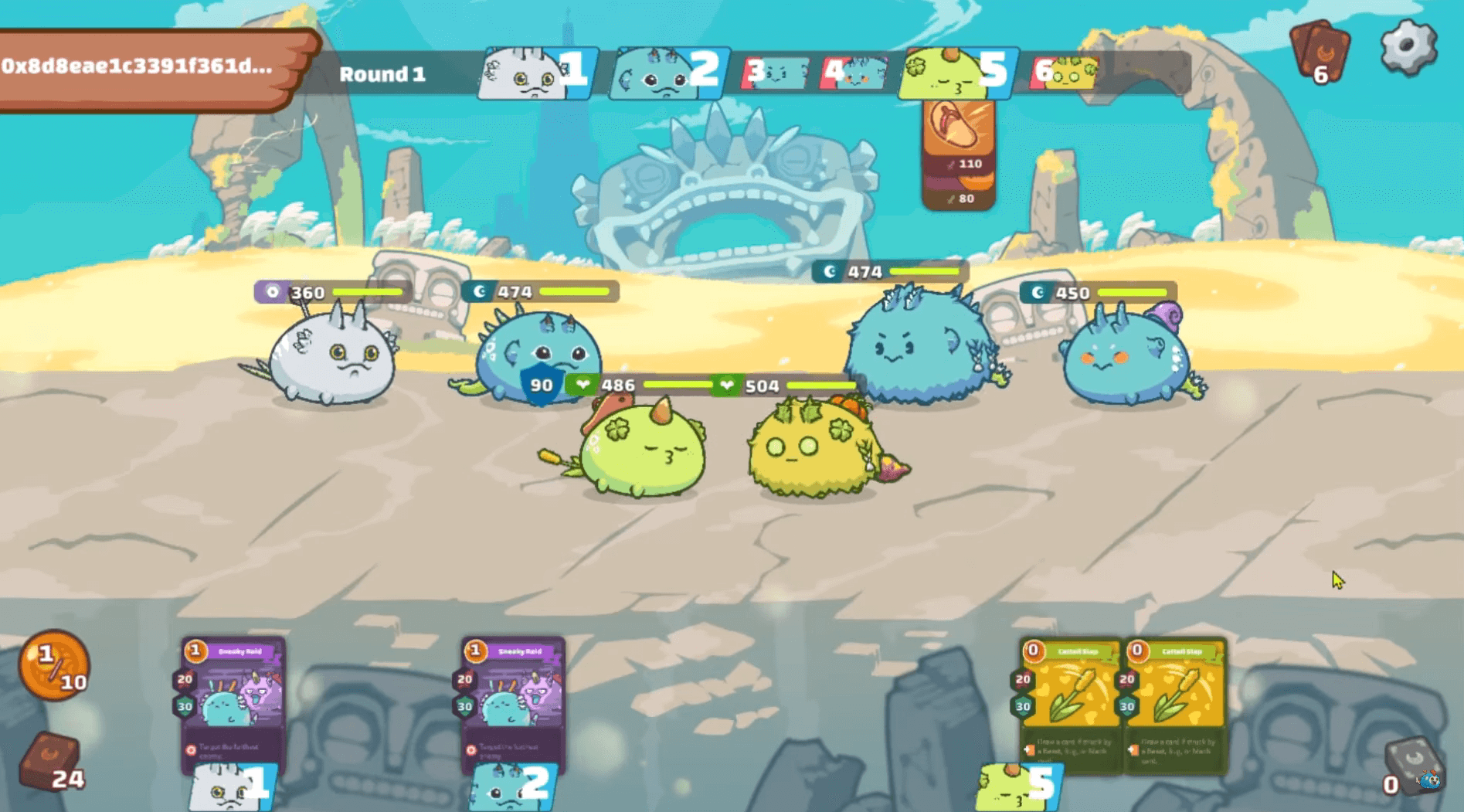 Image by: Axie Infinity Gameplay
4. Roblox
Joining the roster of the best metaverse games is Roblox. This game boasts a staggering collection of approximately 50 million user-created games. Its appeal lies in its mini-games charming and colorful appearance, making it a huge hit, particularly among kids. "Adopt Me," where players pretend to take care of pets, and "Brookhaven," a role-playing game where players can build their own homes and cars, are two well-known examples.
In this dynamic platform, developers can sell items, typically accessories for avatars, while players can purchase and even resell them. Premium subscribers who meet specific criteria (being at least 13 years old and having at least 100,000 Robux earnings in their account) can convert the game's digital currency, Robux, into real money. Beyond gameplay, Roblox fosters community by providing players with forums to meet new friends and an integrated messaging system to invite friends to join them in various games. This social aspect adds to players' overall enjoyment and engagement within the Roblox universe.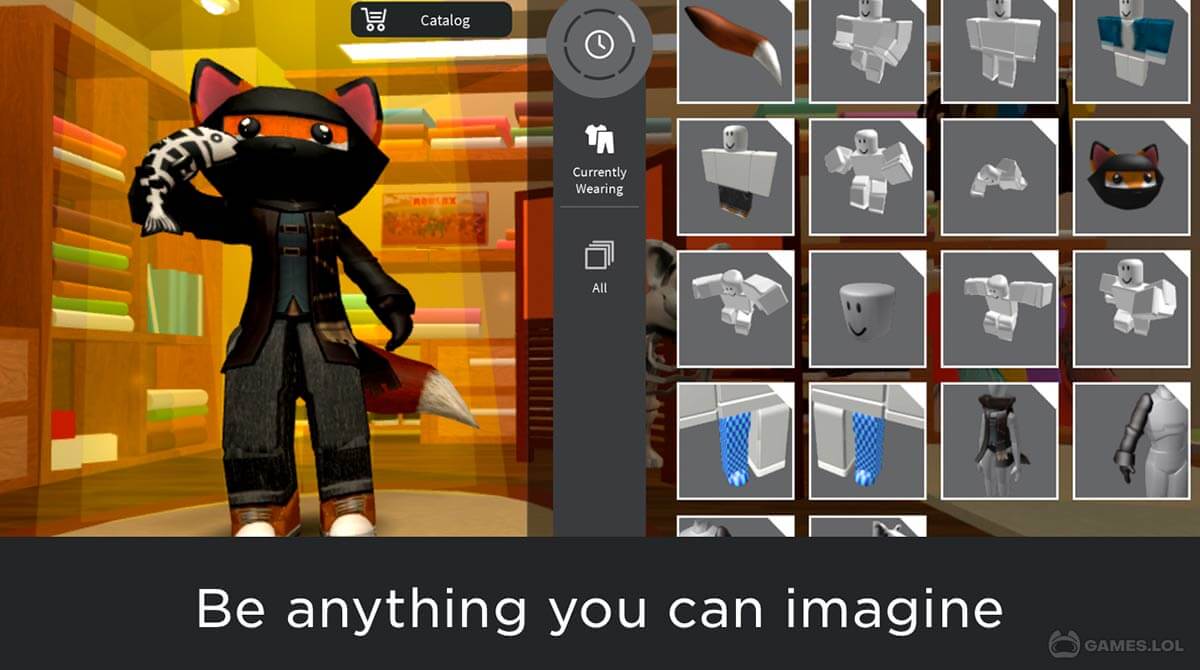 5. Minecraft Earth
Minecraft, released by Mojang Studios in 2011, is a famous Metaverse game. Since then, it has emerged as one of the most successful and influential titles in the gaming industry. With an impressive 200 million copies sold and a vast active user base, Minecraft continues to enthrall players with its boundless potential for creativity, exploration, and exciting adventures.
An outstanding feature of Minecraft lies in its open-world gameplay. Players can explore a procedurally created 3D world in the game with different biomes like lush forests, dry deserts, and tall mountains. Gathering resources, constructing elaborate structures, and crafting essential tools and weapons is key for players to thrive and endure in this immersive world. The game's straightforward yet intuitive mechanics and block-based graphics contribute to its accessibility and universal appeal, making it enjoyable for players of all ages and skill levels.
6. Avatar Life – Love Metaverse
Avatar Life – Love Metaverse is a unique dating simulation game from 101XP LIMITED. Unlike traditional online dating platforms, this game takes a unique approach by allowing players to create their own avatars, serving as virtual representations in an expansive and immersive virtual world to meet others. Avatar Life has much to offer, whether you're looking for friends or someone to flirt with.
Players can fully customize their avatars' appearance to make them attractive to potential online acquaintances. It's essential to note that the game does not involve explicit actions within its gameplay, leaving interactions up to the players to handle appropriately and cooperatively, depending on their preferences. Embark on a captivating journey through the metaverse, forging various relationships within this virtual world.
7. HighRise: Virtual Metaverse
Highrise: Virtual Metaverse is an amazing metaverse game for three-dimensional simulations made by Pocket Worlds. Within this vast virtual reality world, you will find one of the largest avatar communities, offering an incredible social gaming experience where you can craft your avatar and build your own virtual realm. Interact with players worldwide in real time and freely explore the rooms they have created.
As a virtual citizen, you can select from numerous Highrise game outfits to personalize your avatar. An added benefit is maintaining complete anonymity while engaging with other players. Aside from anonymity and fashionable game outfits, Highrise: Virtual Metaverse allows you to customize your surroundings, creating an even more immersive and personalized experience.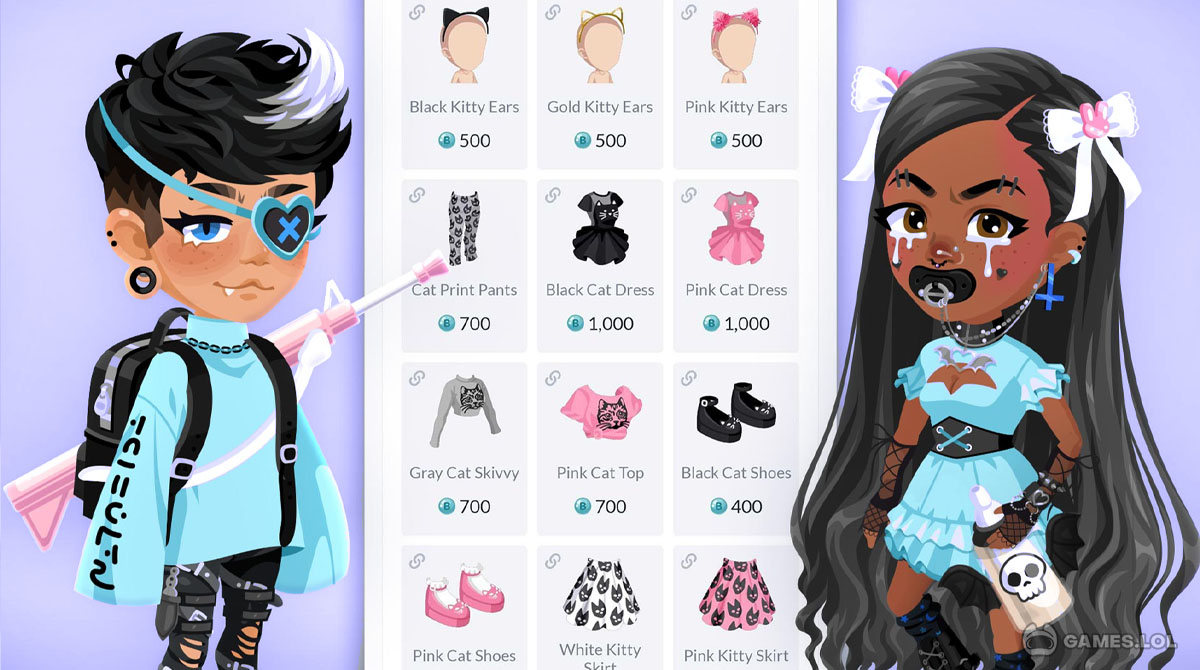 8. Fortnite
Fortnite, developed by Epic Games, is another video game that delivers an exceptional metaverse experience. There are three game modes to play the game: Fortnite: Save the World, Fortnite: Battle Royale, and Fortnite: Creative. Each of these modes adds to the metaverse aspects of the game. In Fortnite: Save the World, players can collaborate on various missions to achieve shared objectives. The game is set in a post-apocalyptic world, where a devastating storm has wiped out 98% of Earth's population, leaving survivors to face zombie attacks.
Fortnite: Battle Royale, on the other hand, enables players to participate solo, in duos, or as part of a squad in a player-versus-player competition with up to 100 players at once. They are airdropped into a game map, where they must scavenge for weapons and eliminate their opponents. Meanwhile, Fortnite: Creative serves as a sandbox mode, allowing players to craft and spawn various elements on an island. This creative freedom will enable them to design battle arenas, buildings, platforming challenges, and more.
Image by: Fortnite Chapter 4 Season 3
Find Out More Exciting Metaverse Games Now!
The Metaverse games list provided above is only a glimpse of the vast array of games already available, with many more in development yet to be released. The industry is abuzz with rumors and anticipation as companies from all sectors are eager to explore and test their games within the Metaverse environment.
The Metaverse remains a mystery regarding the transformative changes it will bring to various industries, primarily gaming, which continually evolves. As changes unfold, all we can do is wait with excitement and curiosity to witness the potential revolution the Metaverse may bring.