If you want to enjoy a game inside a game, then you might be talking about mini-games. These mini-games are usually available in one game title, and the best part is you only need one account to log in and access all of the games being offered! Blockman Go is one great example of a game that gives you the freedom to enjoy tons of mini-games. Aside from that, you can make friends through chatting because of its online multiplayer feature. It's perfect for highly sociable players!
Team up or play one vs one with strangers on the internet who also love to play Blockman Go. There are tons of mini-games available including Bed Wars, Egg War, Lucky Blocks, Realm City, and more. You can create your own character and customize them with various outfits and styles that allow you to become whoever or whatever you want to be. Experience a rich interaction with your soon-to-be online friends! Earn gold so you can buy various items and decorations as well.
If you are wondering how to become a great player in Blockman Go, don't worry because you came to the right place. Playing PvP can be challenging, especially if it's your first time playing the game. But you can follow the tips and tricks here to become one of the top PvP players in Blockman Go!
Tips & Tricks that Will Help You Become a Skilled PvP Player
In Blockman Go, not all mini-games will ask you to use your PvP skills. You'll only need it if you choose to play Bed Wars, Egg Wars, and Sky Royale. The other mini-games have different gameplays, so you only need to hone your
PvP skills in these three games.
The first thing you have to remember when playing PvP is to improve your movements and aiming skills. When you manage to become a pro with your aiming, you can easily defeat your opponents. You can practice using full diamond armor to have longer fights, which will tremendously improve your movements. You have to try aiming for your opponent's back, as it's their weak spot. Another advantage of longer fights is that your reflex will become better, so you can take three to four enemies at once!
Once you keep on practicing on 1v1 rounds, you will find that it will significantly improve your PvP skills. Keep on practicing so you won't get rusty, and you can eventually become better when it comes to managing your movements. When you have mastered your actions, you can go more extreme by using full leeching to have an even longer fight. The objective is to get your fingers used to all the fighting for a more extended period so you can play without pain and move quicker and smoother. If you are using runes, choose the "First to get lower than 5HP Wins". These fights are six to seven minutes long. The longer the fight, the better the outcome.
Improving Parkour Skills in Bed Wars
Bed Wars is one of the most popular mini-games in Blockman Go. In this game, you and your team will have to protect your base called the Bed and use all resources to destroy other teams' beds. You will be using all of your PvP skills here, including parkour. You also have to become a master with your movements and speed to fight 1v1 with your enemies. There are various strategies to defeat enemies and destroy their beds such as Ambushing, Rushing, Combat, Enchantments, Runes, Fortifying, Skills, Special Boosts, and Plans.
But aside from these strategies, parkour is a simple skill that you can master. The first type is Stair Bridging. If you are a beginner, change your sensitivity to zero first so you will be able to lock your viewpoint. If the sensitivity is high, the cursor will rotate while you are bridging. Then, walk and don't sprint so you won't fall. You have to jump and quickly place a block in front of you. The benefits of stair bridging are that you are making way for your team. If an enemy manages to knock you down, you will only fall one or two steps without damage.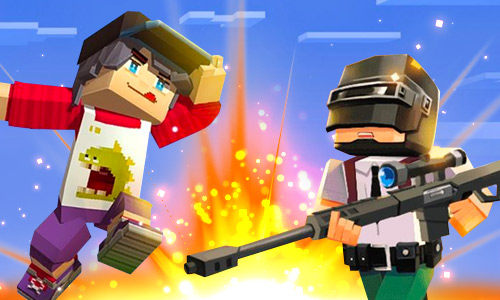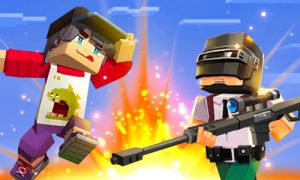 The second type is Reverse Stair Bridging. You don't have to change anything from your setting but as a beginner, change to walk rather than sprint. To do reverse stair bridging, move your joystick behind and jump and place blocks higher than the last one. You can use this bridge when your enemy is chasing you because you can keep your eye on your enemy while trying to block his way from reaching you. In a normal stair bridge, your enemy can easily hit you because he's directly behind you.
Side Bridging is another type of parkour that you won't need all the time, but practicing it might help you in the future. The Neo Jump is another parkour type that can help you jump on the other side without falling. You need to reduce your sensitivity so your viewpoint won't rotate much. The key is your momentum and joystick to do the Neo Jump!