Are you a huge cat lover? Do you find yourself wanting to adopt cats in different shapes and sizes? Do you want to take care of cats with other breeds? Are you also a fan of puzzle games, precisely the match-three type of puzzles? If so, Cat Room – Cute Cat Games is the kind of game you might want to try. When it comes to immersive, Cat Room will force you to interact with your cats and take care of them. There is so much to do in the Cat Room, like creating and expanding their rooms.
Cat Room – Cute Cat Games allows you to collect as many cats as you can. You can also take care of kittens in the Baby Room. What's more, you can eat food and desserts in the kitchen, which is pretty quite exciting. Best of all, you get to love on them and make sure they get the best Cat Paradise!
Play the game with your friends' cats by visiting their chat rooms online. This game is perfect for those who are natural at taking care of cats or, let's say, fur parents! It's fun, relaxing, and you won't get stressed! Learn the basics of Cat Room – Cute Cat Games here.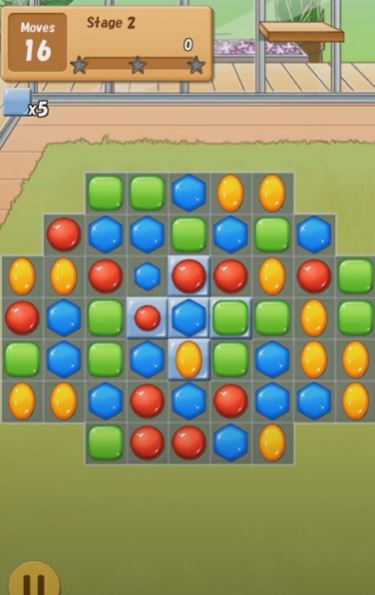 How to Play in Cat Room – Cute Cat Games
Cat Room – Cute Cat Games is very easy to play. There are tons of exciting things you can do to take care of your cats successfully. First, you have to create a Cat Room for them. You can name it and then decorate it with different kinds of items. But first, you need to know how to take care of your cat. You can feed them and clean their beds and do some other stuff for them. After that, you can manage to produce in the planters, which you can use as ingredients when cooking food and desserts.
Taking care of your cats means also being in charge of everything! Well, that's the deal for it, at least! And with that, you will also put your kitchen in the room. Take note that every time you play a match-three puzzle, you get to collect a recipe that you can cook in your kitchen. While all of this is happening, you have to collect cats along the way.
Be minded that there are adult cats and kittens. And, by taking care of these cats, you're enabling them to increase your love points. The Baby Room is intended for kittens. It serves as a nursery, and this is where you will be taking care of them. You can also personalize your cat and collect different breeds of cats.
Customizing Your Things
Cat Room – Cute Cat Games is a Japanese game where items are of utmost importance. Since you will customize your room with different things, get ready to find all kinds of furniture and stuff that you can use to decorate the room. Never think twice to create your theme because you can choose from to mix and match tons of items.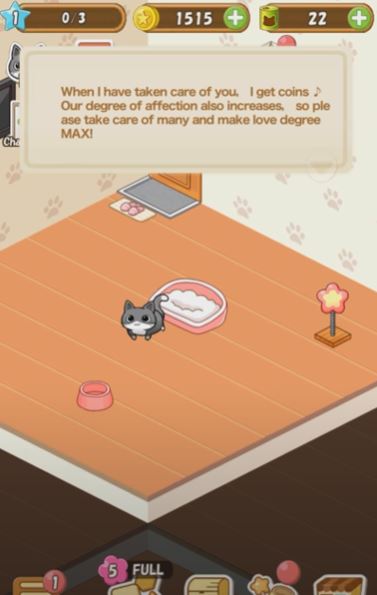 It all comes down to your creativity as well, so make sure to use these items wisely. And if you are looking for the ultimate feline experience, Cat Room – Cute Cat Games will give you that satisfaction.
For instance, aside from customizing your room, collecting cats, cooking food and desserts, growing produce, taking care of the mini-garden, and playing the match-three puzzle, Cat Room lets you interact with other players. There is a social room where you and another cat lover can play with each other's cats and communicate with them. This part of the game is undoubtedly the best as it's pretty immersive and very interactive.
Take Care of Cute Cats in Your Room
In the end, Cat Room – Cute Cat Games is enjoyable to play. You will enjoy many activities, like cooking food and desserts, taking care of a mini-garden, taking care of cats and kittens, and playing the match-three puzzle games. These are more than enough to provide you with the entertainment you need. It's the perfect game for all cat lovers!