There's a new chef in town, and it's YOU! In Chef Town: Cooking Simulation, you play to fulfill all of your master chef dreams. It's one of the most exhilarating cooking and restaurant games, where you can showcase your cooking skills to the world. Are you ready to join this feverishly fun and exciting time management game to prove yourself worthy of becoming a well-renowned chef? Check out Chef Town: Cooking Simulation and see if you can take the role.
Chef Town: Cooking Simulation is a casual game by Nanobit.com. It's another time management and restaurant management game where you get to prepare food, cook dishes, and serve it to them. But watch out because you need to make sure that they don't wait too long or affect your stats.
Aside from that, you will need to start from the bottom and use only one stove and two tables. As you progress, you will begin to upgrade your kitchen appliances and your whole restaurant. If you're still a newbie to this restaurant management game, here are some tips you may have never heard of that can help you become a top chef in no time.

Serve Easy-to-Cook Food First
In this time management game, it's much better to prioritize easy food first. It's okay to cook and prepare ambitious and challenging meals for your customers to make them happy, but they will still be satisfied with the easy meals you prepare. This includes dishes like Onion Soup or grilled vegetables. Through simple dishes, you won't be wasting your time. The only important thing is to make sure customers are satisfied with your food.
Decorate & Expand Your Restaurant
If you want to show off and make it known to the world that you're the next best chef, you need to expand your restaurant to accommodate more customers. Aside from being able to accommodate more people, you can set a theme that will make your restaurant stand out. You can add more tables, chairs, and choose the best kitchen appliances that can help you cook more effectively and efficiently. It will make all of your customers happy because they're eating at a posh and fantastic restaurant.
Complete Quests
Gems are the premium in-game currency in Chef Town, and one of the few ways you can collect more gems is by completing quests. Once you finish those quests, you can easily level up and unlock more premium items. But instead of purchasing items that you don't need, it's best to go for the recommended items in the game since this helps you progress faster.
Make Sure to Stay Organized
Staying organized is essential in Chef Town. You need to set up your restaurant to make it easy for you to serve food to your guests. But at the same time, you must make sure that your restaurant still looks good and won't destroy the overall facade you're aiming for.
For example, you can set up the tables and chairs closer to the kitchen so the waiters won't have to walk far to get orders. Therefore, reducing the time they spend walking to get orders back to customers. It's a time management game, and this is one of the things you can do to make sure that it all works well ergonomically for you in the end.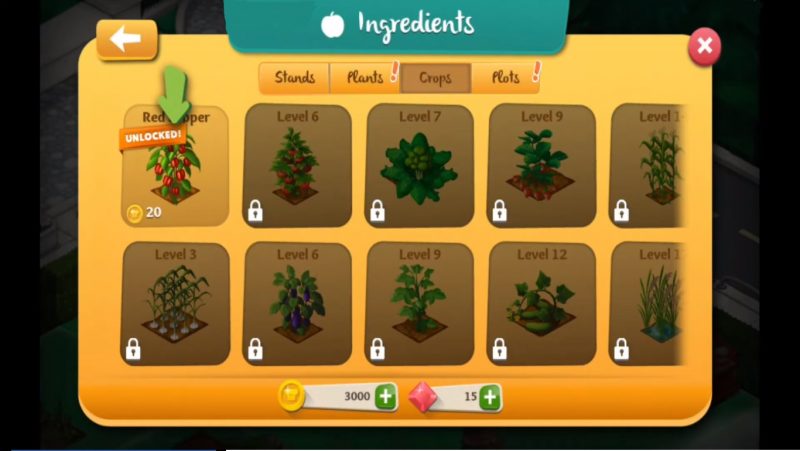 Schedule Complicated Recipes Before Retiring For The Day
Since there are delicious but complicated meals in Chef Town that take hours to complete, what you can do is cook these while you're busy or asleep in real life. So that when you get back in the game, they are already done. You don't have to wait for a few hours anymore while playing because they are ready to be served. Then, when you start playing again, you just need to cook easy and quick recipes.
Become The Master in Chef Town
Once you follow the tips and tricks mentioned above, you will slowly get the hang of the game. Then, it's time for you to step up and show your cooking and time management skills. Make your customers happy and create the best atmosphere for them to keep coming back for more!
Ready to serve hundreds of customers who are hungry for delicious meals? Play Chef Town: Cooking Simulation to find out! Download the game for free on PC here.