The 29th Season of Clash Royale began last November 1, 2021. The latest season also comes with the game's biggest update, which provides new content for players to enjoy. It's considered the biggest update of the year for the strategy game genre because of the new things that came. But what new content and features did Season 29 bring to the game?
What can people expect when they play Clash Royale after the biggest update? Let's discuss more in this Clash Royale update.
What Season 29 of Clash Royale Brought
Season 29 of Clash Royale is called Champions and it comes with major updates. One of the major updates will be a new card rarity that will be considered the highest. The new rarity will be aptly named as Champions. It will be a welcome addition to Clash Royale and it makes the game fresher. The great thing about the new rarity is that it also comes with a new feature called ability.
It's something that can be activated by tapping a button. But it will cost more elixir. Each new champion will feature a unique ability. This will add a dynamic to how players will assemble their deck and strategize during battle. Aside from a new rarity, level 14 will also be added to the ladder. You will need to reach level 14 if you want to unlock the champion card rarity and use it during battle.


Supercell also understands that adding a new level might make it harder for people to upgrade to a higher ladder. So, what they did is that they reduced the experience players will need to upgrade the King's level from 10 to 13. This will allow players to quickly reach level 14 and unlock the champions rarity. Players will also have a tab called the King's Journey.
From that tab, they can look at the rewards that they could get once they reach the higher levels. This will provide added motivation to players to try and reach higher levels. They will be able to see what they can get once they reach the next levels.
All About the Clash Royale Rarity Champions Card
There are currently 3 cards available so far for the champion rarity. These cards are Golden Knight, Archer Queen, and Skeleton King. These Champions will have a starting level of 11, which means they are strong cards. They can be unlocked once players reach the King Tower level 14. It's important to note that only 1 Champion can be used on a deck.
This means that you can't have all 3 Champions present on your deck. You also can't deploy 2 champion cards at the same time. This means that once you already have a champion card deployed, the said card needs to be destroyed first before the other champion card can be part of the deck cycle. You can also use Clone on champions but only the original can use abilities.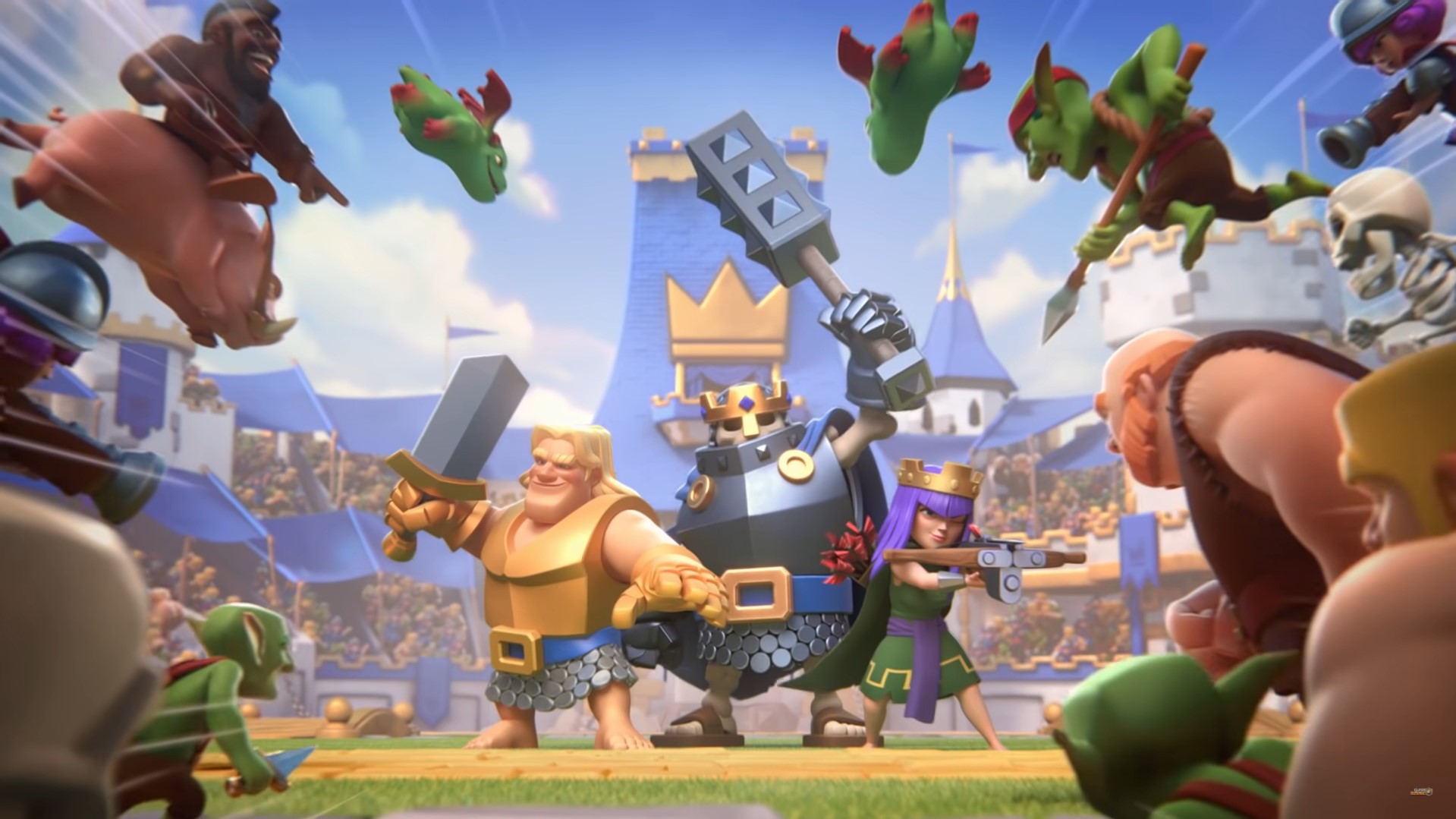 Mirror Skill
The Mirror can't be used on champions. If the last played card was a champion, the Mirror skill will ignore it and just repeat the card before the Champion was played. It's also worth noting that Champions will have an ability and it costs Elixir to use it. But if a Champion casts its ability 0.3 seconds before it dies, the Elixir spent on its ability will be given back 0.4 seconds after it dies.
Dashing Dash
The Golden Knight has the Dashing Dash ability. It's an ability where it will run until it detects an enemy. Once an enemy is detected, it will dash through it and nearby targets with a max of 10 dashes. The Champion is invulnerable while dashing and it costs 1 Elixir to use. The Archer Queen has the Cloaking Cape. It allows the Champion to go invisible for 3 seconds, which prevents it from being targeted.
Invisible State
During the invisible state, her fire speed and fire rate will also increase, which will greatly increase her damage. It also cost 1 Elixir to use. The Skeleton King has the Soul Summoning ability. Each troop that will die on the battlefield will place a soul counter on the Skeleton King. The counter is located above the head. Each soul will allow players to summon one more Skeleton when the ability is used. There's a maximum of 20 Skeletons and a minimum of 6 skeletons.
Final Thoughts
The latest update to Clash Royale really is the biggest update for the game this year. It does provide a lot of new things for players to enjoy. It's now more fun and exciting to play this strategy game from Supercell.