Are you ready to kick some alien butt and save the world? Say no more because the Contra you know and love is back after a 30-year hiatus. Now, it's better than ever because you get to experience all the 3D characters, vivid sound, and visual effects in HD quality! Developed by the well-known Japanese company, KONAMI, and world-leading game developer, TIMI, Contra Returns is a revival of the classic Contra experience, which you can enjoy on your PC if you download the game here at Games.lol.
Are you ready to enjoy the side-scrolling gameplay played by two-player teams? Do you know the secret code of KONAMI to get extra lives? Do you have the guts to kill those alien bosses? All of these and more from the original series are available at Contra Returns. But before that, read up on our review below to know more about this boombastic and action-packed game.
An Epic & Explosive Gameplay
If you're searching for a legit first impression about Contra Returns, then you got it right here. Contra Returns is an action-packed side-scrolling game that's based on the classic Contra game by KONAMI. Here, you get to join two-player teams to go on an adventure and defeat alien bosses.
There are many explosives, massive weapons, and tons of fun time slaying aliens to save the world. It's a nod to the original Contra, but it's made "better" because of the vivid graphics, visually appealing 3D characters, and signature setting soundtrack from the original series.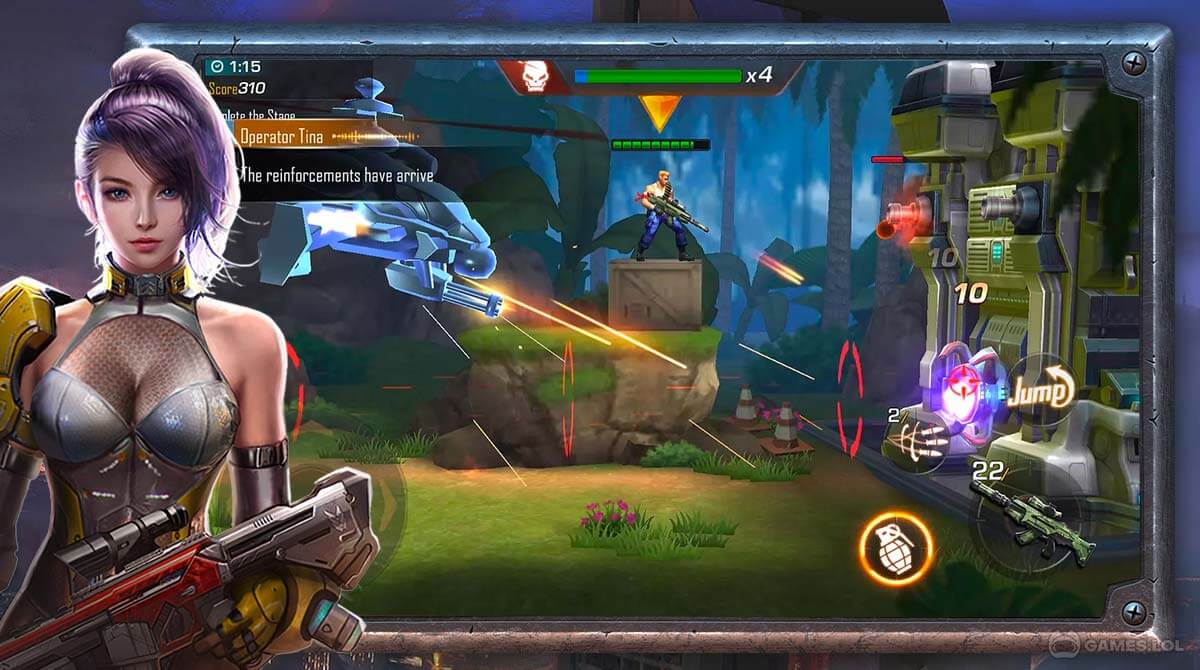 Every level is filled with various enemies, aside from aliens. You'll be facing robots, soldiers, and even zombies! But don't worry because the controls are very easy. The left side of the screen is where you can move, and the right is where you fire your weapons. Drag your thumb around the screen to aim in different directions.
More Polished Challenges to Discover
Once you master the controls, you'll slowly get to know the different character moves. Of course, these moves will depend on the character you're using. Currently, there are 11 heroes to choose from: Lance, Bill, Catelyn, Snow Bear, Sensei, Fang, Iron Lance, Lucia, and Alice.
You'll start off in story mode, and you'll get to unlock more challenges as you progress through the game. In addition, there are hardcore modes where you only have one life. Aside from that, you can enjoy PvP and PvE multiplayer modes to satisfy your thirst for more action.
Of course, each mode will have different goals. However, the gameplay remains identical throughout the entire game. And the best part is you get to level up your characters and unlock more weapons and equipment. These upgrades will add to your fire level, which tells you if you're strong enough to take certain types of challenges.
Contra Returns: The Cons
One of the downsides of Contra Returns is that it has some bland art direction. For example, the heroes look fine even though they're a bit dated, and some enemies look good, but you'll notice they are stuck in generic backgrounds. And when it comes to the levels, they're a bit shorter than the past 2D games, and they lack the challenge as well. Though there's some variety in level types that adds substance to the game modes, you won't exactly find it thrilling and addicting.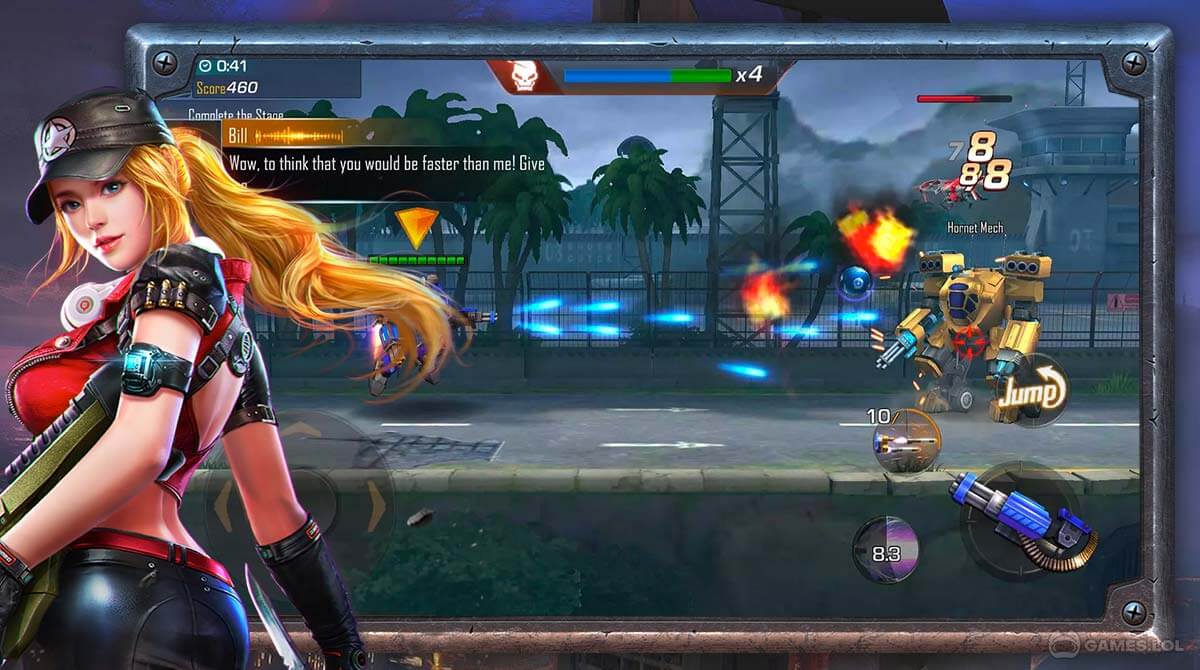 The PvP modes are fun but not really something you'd care for, and the co-op modes are enjoyable but they take too long to unlock. Since the game is free to play, you'll be loaded with lots of ads as well. The menu is sometimes confusing to newbie players. There's also a great amount of gacha and a questionable season pass. You can still enjoy the whole gameplay and mechanics, but you don't really need to spend real money on this game unless you want to deal with all these cons.
Final Thoughts
If you're all about feeling nostalgic and reminiscing about the good old 2D games from your childhood years, then Contra Returns is an excellent game to play. It's the perfect action game for those who want to know what Contra is all about, and you can enjoy the free-to-play feature that lets you explore the world of Contra without spending real money. But even though it's a nod to the original game, there are some lapses that need to be acknowledged by the game developers.
Overall, Contra Returns remains enjoyable and popular. Old-school players will know the difference, but it's supposed to give you a breath of fresh air. Aside from that, the graphics are great and you will love the cinematic cutscenes. A clear effort was made to retain the classic experience that many old-school gamers will appreciate.