Get ready to battle with your favorite Disney characters in Disney Heroes: Battle Mode! It's an incredible strategy game that was published and developed by PerBlye Entertainment, and it offers excitement to all Disney fans across the globe!. As the game title suggests, the game consists of your favorite Disney and Pixar characters ready to battle against each other. So, if you are an extreme fan of Disney, this explosive game is yours to enjoy!
A Quick Glance of Disney Heroes Battle Mode
Disney Heroes Battle Mode is set in real-time battle. Therefore, it is highly recommended to defeat the characters on every stage. Don't take the game easy, though, because even though the characters are from Disney, where adorable characters came from; stages are not easy to surpass. As you play Disney Heroes Battle Mode, your first set of characters will be Vanellope and Ralph, the characters from Wreck-It-Ralph. These characters will clash against creepy creatures, including the demoralized Mr. Incredible, then suddenly Mrs. Incredible will appear asking for help.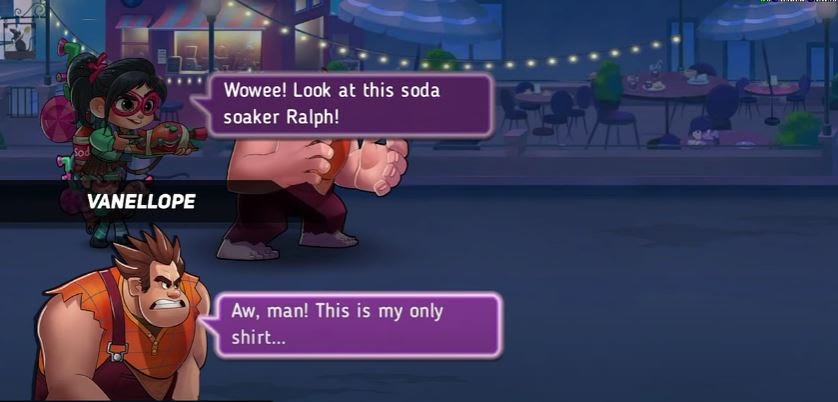 The plot of Wreck-It-Ralph is the same as the game's storyline where everyone is infected with a certain virus that turns good characters against their own families and friends. That's the backstory of Disney Heroes Battle Mode. Here, you need to team up with other Disney Friends and save your comrades. The gameplay is entertaining and straightforward. At each level, there will be three waves of opponents. And to defeat them, you need to create a winning team of five or less.
The key to surpassing your enemies is teamwork, so you better get a good combination of heroes. Upon completing levels, your heroes will be rewarded with experience points and badges even if one of your characters dies while in-game.
Disney Characters & How to Upgrade Them
As for the record, there are over 30 characters featured in Disney Heroes Battle Mode. Most of the characters are from famous animated movies like The Incredibles, Frozen, Zootopia, Lion Kings, etc. Though these characters look innocent, each character portrays unique abilities and weapons to fight against their enemies. So, it would be best if you created the Disney Heroes Best Team, which will battle against the enemy who wishes to kill everyone with the deadly virus.
Before we jump into the Disney Heroes Battle Mode Tier List, which will help you create your winning team, let us first know how to obtain your characters first.


To get a character in this game, you need to collect sufficient chips designated for a particular character. If you want to get a better hero, you better get more chips! And, to upgrade your characters and make them stronger in battle, you need to equip them with badges that you accumulate every time you complete a level. There are times when badges need to be crafted first; if that is necessary, the game will inform you anyway. Your character's skills are also upgradeable; to promote them, you'll be needing some gold coins.
Disney Heroes Battle Mode Tier List – Which Characters are the Best?
If you are just starting the game, it is understandable that you are still overwhelmed with the charming appearance of the Disney Characters, especially if your favorite characters are there. But, if you want to stand out in the game, you need to be keen on the heroes' abilities to come up with your winning team. In addition, Disney Heroes Battle Mode characters are classified according to roles and tiers like other popular games. There are DPS, Tank, Support, and Control character roles here. In each role, designated characters are grouped according to tiers; the S, A, B, C, and D tiers.
When talking about S Tier characters, these are the best heroes ready to battle any time. In comparison, A Tier heroes are also known as good heroes and can battle well with the right setup. On the other hand, B Tier heroes are average heroes. Though they are not that mighty like S Tier characters, they can still get you far into the game.
Remember that B Tier heroes are best to be replaced when you already have a more powerful character. Lastly, the C and D Tier characters are known to be sub-par or weak heroes, you can still use them, but it is best to utilize those characters on higher tiers.

The Disney Heroes Battle Mode Tier List
Check these different Disney Heroes tiers out for your superb team!
Tier S
Support – Joy, Launchpad, Megara
Control – Jafar, Magica, Cap.Hook
Tier A
Tanks – Eeyore, Bo Peep, Olaf
DPS – Megavolt, Stitch, Beast, Peter Pan, Kida
Support – Rapunzel, T&P, Anima, Gizmoduck
Control – Facilier, Donald, Maleficent
Tier B
Tanks – Oogie B., Baymax, Hades, Gonzo, Hercules
DPS – Anger, D&B, Duke, Scrooge M., Elsa, S&N
Control – Jasmine, Merlin, Gaston, Flynn rider, Colette, Yzma, Hiro
Tier C
Tanks – Mr. Inc, Felix, Bogo
DPS – Merida, Barbossa, Jack Sk., Aladdin, Quorra, Zurg, Ma. Mim
Support – Violet, Mickey, Miguel, Judy
Control – Finnick, H&D&L, Hatter, Wall- E
Tier D
Tanks – Shank, Maui, Queen of H, Sulley, Ralph, Rex, Sally
DPS – Moana, Darkwing, Robin, J.Sparrow, Eve, Nick, Scar, Mike, Buzz, Jessie, Vanellope, Calhoun, Elastigirl, Jack-jack, Dash
Support – Alice, Yax, Kevin Flynn
Control – Genie, Tia Dalma, Ursula, Frozone
So, that's it! We hope this tier list helps you create the Disney Heroes Battle Mode best team. Fight for your fellow heroes, and save them from the deadly virus! For more information or updates regarding this endearing strategy game, stay tuned for more here at Games.lol.