Halloween is right around the corner. Most people want to enjoy this spooky season while watching their favorite horror movies while eating those horror-themed hot chocolate and cookies. But aside from films, what can you enjoy during Halloween? Horror video games, of course! And in case you haven't thought of it, playing DISTRAINT: Pocket Pixel Horror could be a good deal. It's an indie game by Jesse Makonen, which promises and boasts a 2D psychological horror experience to its players. Only one player is needed, and it's the perfect video game with its personality.
So if you want to know more about this breathtaking and heart-stopping adventure game, make sure to check it out on this post. ! Here, you can download the distraught match for free. After that, you can thoroughly enjoy and experience this spooky game on your PC for more enhanced gameplay. Now, not only will you get to know a unique storyline, but you'll also play it on a bigger screen for a more compelling horror experience. So read on to find out more about DISTRAINT and if it's worth it.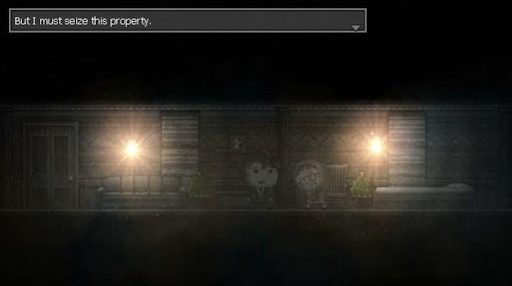 What DISTRAINT is All About
A compelling and unique storyline awaits in DISTRAINT, a 2D psychological horror game perfect for Halloween. In a way, it's an adventure game about a man named Price. You step into his shoes and find out that he wants to secure a partnership with a well-known company. In the process, he has to seize properties and do all kinds of mean tasks. Such practices involve kicking an older woman, a hermit in the woods, and a drug addict out of their homes. But he will know the Price for his humanity and all his regrets.
The theme of DISTRAINT is all about sorrow, regret, and horror that he needs to face for all the actions he has done. It's the distance between greed and humanity. But Price isn't a villain in this story. It's all about how he worked through each things to get the position he wanted. And he's going to pay for it. So the game allows you to shift your perspective and sympathize with Price's victims and Price himself. This game will teach you where to draw the line when it comes to limitations.
Truly a Psychological Horror Game
Unlike any other horror game that will sprinkle the entire game with jump scares and terrifying characters, DISTRAINT is very different. Instead, you will find that the psychological horror theme is the main idea throughout the game. It won't give you nightmares, and it doesn't contain too much blood or gore. But it will make you think hard about your real-life decisions. DISTRAINT carefully uses horror elements that will represent Price's guilty conscience. There is blood dripping and TV statics in this game, but it provides more context, making it a lot scarier.
Some of the scary elements of the game are the ghost of Price's parents and the bloody elephant. These are made with the help of excellent sound effects. How they it gives it more impact, which is why DISTRAINT works so well, given that it's an indie game created by an independent game developer. All of the elements work well together, and that's what makes the game very interesting.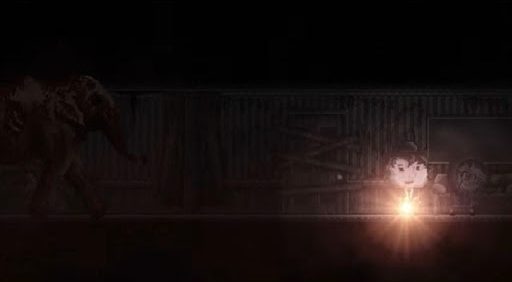 Enticing Gameplay & Features
What makes DISTRAINT so different, brilliant, and intense is its entire gameplay. It makes the atmosphere tense and haunting for the player, which wraps the whole thing into a gift for the player to open and enjoy. There are dramatic music, disturbing noises, and other small cues that make Price's world whole. And that's what makes the game so inviting to play. Yes, the gameplay and story are what create the game. But the sound ties it together.
The main gameplay of DISTRAINT is to complete and solve puzzles in different areas. Many of them are simple, and they aren't frustrating and nonsensical. So it's not dull because these puzzles are what makes the story of Price come to life. And don't worry because there are clever and enjoyable puzzles to solve, where you need to use a certain amount of skill and timing to solve it successfully.
The game's ending will make you think back to the beginning, and it only takes a few hours for you to reach the end. The conclusion is not something you can perceive, but it completes the finale of DISTRAINT.
Final Thoughts
At first, you may see DISTRAINT as an ordinary 2D horror game without anything special at all. But once you tried it out on your own, you'll surely get to experience a psychological thriller game that you've always wanted to try. Playing this game is truly an extraordinary experience. But of course, it will be all worthwhile if you play it as well with your friends. So if you want to find out how it ends, check out DISTRAINT now. Enjoy the game on a bigger screen in HD! This is the ultimate game you need to play also to start and end the spooky season!