Epic Seven is an epic role-playing game developed by Smilegate Megaport, which revolves around a very compelling storyline. There are six different class or hero tier lists available for you to choose from. These are Knights, Warriors, Mages, Rangers, Soul Weavers, and Thiefs. Pick the best characters to complete your team and make sure that Diche's faith gets not misplaced. Now, we'll introduce you to the exciting epic seven thief class, and many of them can help win your battles. If you're new and looking for the epic seven best thieves, read on below.
With hundreds of different characters or heroes to choose from, you'll surely experience a fulfilling RPG fantasy experience in Epic Seven. Although the graphics and animations are awe-inspiring and dazzling, it's easy to get lost. Aside from that, the heroes all vary when it comes to playstyle, skills, and attributes. So searching for the best one that can defeat others on the battlefield is crucial.
But don't worry because we present an exciting and thorough tier list for the Thief hero class. Here, you can find the best mage thief epic seven or thief artifact epic seven. In this compilation, you'll learn the best Thief to use until the very end. So if you're ready to add a Thief to your team, know which ones are the best below.
Updated Thief Tier List for November 2021
As the hero list in Epic Seven grows, we will always give you updates. Right now, there are several heroes under Epic Seven Thief Tier for you to choose from. These will be the determining factor in how well you'll do during your battles. Of course, having the right strategy will help, but you need to choose the best heroes. If your heroes are not powerful enough, you'll have a hard time winning. So if you can, unlock the best ones and add them to your team right away. So without further ado, let's start with the highest tier.
The Most Powerful – S-Tier Heroes
The most powerful and cream of the crop heroes are those under the S-tier levels. These heroes are always overpowered in the game, and they are the ones you should have if you want to win most of your battles.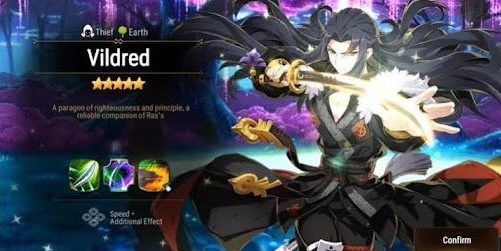 The best part about the S-tier heroes is that you can add them to any team compositions you have and turn any situation around in your favor. And since these heroes are super powerful, there aren't that many S-tier heroes available. So for the Thief class, there are Arbitrer Vildred and Vildred.
Tier Heroes – Unstoppable Heroes
The next on the list is the A-tier heroes, the second-best heroes you can add to your team. It's great to have S-tier heroes, but they can be challenging to acquire. So if you can't unlock the S-tier heroes yet, it's best that you get to know the alternatives, and they are the A-tier heroes.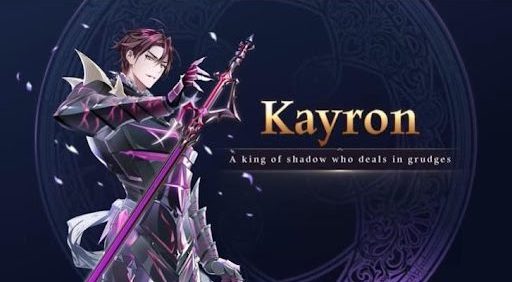 Even though they do not have super powers, they're still pretty powerful. So that means you can still win your battles with their help, and you'll see progress in the game. Plus, many of these A-tier heroes are Assassin Coli, Sez, Celine, Kise, Kayron, Violet, and Blood Blade Karin.
Tough & Viscious – B-Tier Heroes
If you're still unable to acquire any A-tier or S-tier heroes, the next best thing you can collect is B-tier heroes. They're still pretty decent alternatives, even though they're not as powerful as the A-tier and S-tier ones. As a result, you're still able to win most of your battles, though it will be a little bit challenging.
As long as you have a good strategy, winning with the help of B-tier heroes is easy and worth it. These heroes are Remnant Violet, Baiken, Specimen Sez, Ervalen, Mirsa, Assassin Cidd, Karin, Crescent Moon Rin, and Tempest Surin.
The C-Tier Heroes
Next on the list are the C-tier heroes, usually used by newbies who have just progressed in the game. But, of course, if you're still new, it's pretty hard to unlock and acquire those B-tier, A-tier, and S-tier heroes. So for you to progress, you'll need to use some of the lower tiers first.
And the C-tier is second to the lowest, which can still help you out during the first few battles. Just make sure that you learn the basics of the game first. This list comprises Cidd, Righteous Thief, Roozid , Closer, Charles , Surin, Khawana, Adin, Penelope, Coli, and Ran.
Tier Heroes
The lowest in the Thief tier list is the D-tier heroes, which are not overpowered or anything special. But they're some fantastic beginner characters to choose from. Your team will mostly have these heroes, which are ideal for you to learn the basics of the game.
And once you progress in the game and become better on the battlefield, you can slowly change them to better tiers. These D-tier heroes are Spirit Eye, Celine, Sven, Haste, Alexa, Roozid, Hataan, and Judith.
Equip your gameplay with this Thief tier list for the best gaming experience. Play Epic Seven now on your PC for free!