What if you just woke up and found yourself in a mysterious mansion? What will you do? Of course, the first thing you'll do is to find the best way to escape. So, if you think you could handle these kinds of challenges, you must play Escape Game: 50 Rooms 1. It's a mysterious game where you are stuck in a mansion with 50 fully furnished rooms.
You must go through the beautifully crafted rooms and find as many clues as you can to help you get out successfully. Escape Game: 50 Rooms 1 has a Point and Click mechanic. It's also a Hidden Objects and Puzzle game in one. If you want to start the game on a good note, read below to know what to do and what to expect.
Basic Gameplay Of Escape Game 50 Rooms 1
Before you start playing Escape Game: 50 Rooms 1, you need to ask yourself if you have the guts to embark on this crazy but thrilling mission. The whole gameplay is suspicious, and you will be thinking twice about your next move so you can move through the rooms and levels.
In all of the levels, you will need to look for particular objectives. But the only problem is that you don't know what these objectives are. So, it's up to you to find out the answers based on clues and objects in each room. Aside from that, the levels will become more difficult as you progress. You need to amp up your detective skills if you want to succeed in this game.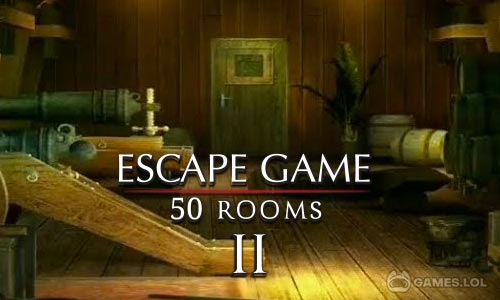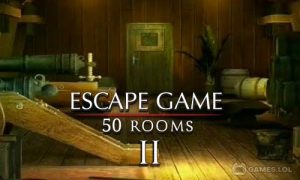 Explore 50 Challenging Rooms
As the name suggests, the game has 50 challenging rooms. Each of these rooms is rendered in 3D graphics, and they have a unique theme and appearance. You can interact with the objects in these rooms, which is why looking for clues can be challenging because you don't know which of these objects are the right clues.
You won't be able to see your character while playing the game, but you can interact with the room using your character's point of view. Moreover, you can zoom in and out to investigate the different parts of the room using intuitive controls. You need to complete the room before you unlock the next one, so you have to put your detective skills to the test.
Amazing Sound Effects & Hint System
The soundtrack of Escape Game: 50 Rooms 1 is ideal for the gameplay. It gives a hint of mystery playing in the background. Aside from the sound effects, the game also has a hint system that helps you out by giving clues. When you use the hint system, it will highlight an important object inside the room. You will see how many hints you have left in the system. But it's best if you use the clues sparingly so you can still use them in the higher levels.
First Level Walkthrough
The first level takes you to a room where you will find only a few objects such as a pipeline, TV, and Boxes. It's not a hard level since it's considered a tutorial. It will highlight the things you need to gather. Now, the thing is, you have to merge these objects to solve the room's puzzle. You can use the hint system at this level to know how it works or if you encounter any difficulties.
First, you need to assemble the screwdriver. The first part can be found the outer while the second part can be found next to the TV. Once you assemble the screwdriver, you can use it to open 1P where the remote and cable are located. You will then use these things to turn on the TV. The TV will show a pattern that you must remember and copy to open the door.
Final Thoughts
The first level walkthrough is one example of the levels you will be encountering ahead. The game developers did a good job in creating these puzzles because they are not as simple as you would think. It will improve your memory, critical thinking, and creativity.