Get ready to explore long and winding dungeons in an exhilarating hack and slash action RPG called Labyrinth Legend. It depicts a pixelated art style and simple storyline, which you will adore because it's easy to follow. The story starts when a Queen sets a curse on a kingdom, and whoever enters the village will never leave the place. You're one of these unfortunate souls, and you can only beat the curse if you enter the Labyrinth and slay monsters and bosses that are on your way to freedom.
If you want to survive the cursed kingdom, make sure to defeat the monsters in this dungeon quest action RPG. It's a classic slasher game that sets the player in various locations in the Labyrinth. Your job is to overcome all of these difficulties while you kill your enemies. So if you want to play this game, follow the labyrinth legend guide below to start your journey.
Explore the Cursed Village
At the start of the game, you'll find yourself in the village that the Queen put a curse on. Here, you'll be talking to NPCs, which you can read through the dialogue box.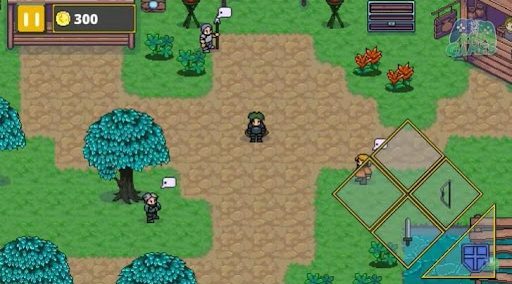 They will give you tasks, but at first, you won't get any since you're still considered weak. But as you progress, they'll interact with you more. In this part of the game, you'll need to learn more about where things are, such as the Blacksmith, before venturing into the Labyrinth.
Know Where the Locations of the NPCs Are
While you explore the village, you need to remember where the NPCs are located. Remembering where they are will shorten your time trying to find them for new items and upgrades. The more you progress, the more you will need the help of the NPCs.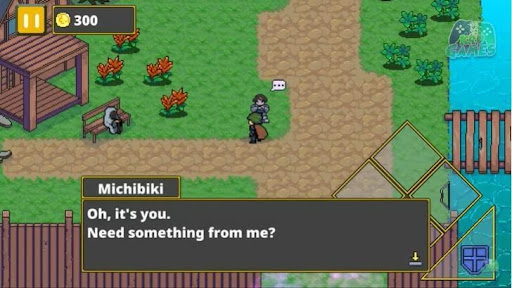 So it's highly recommended to know where they are, so you don't waste your time walking around the village once you need them.
Don't Forget the Golden Chest
You can find the Golden Chest at the upper left corner of the village. You won't miss it because it's pretty big and golden, as the name suggests. If you still have a hard time looking for it, you can look for the Blacksmith and Accessory shop because the Golden Chest will be directly to their left. If you don't find the Golden Chest here, then that means it's not yet available.
During these times, you'll need to wait a little longer since it will eventually turn up. For you to open the chest, you'll watch a short advertisement. If you watch the ad, you'll be able to open the chest right after. You can spare 30 seconds for the ad since the chest contains coins and probably some items you'll make use of while playing the game.
Breathtaking Adventure into the Dungeons
The dungeons are where you'll find all kinds of items and enemies. Before you enter the dungeons, make sure to equip yourself with the strongest gear and weapon that you have. You have to wear the best boots, helmets, armor, and more.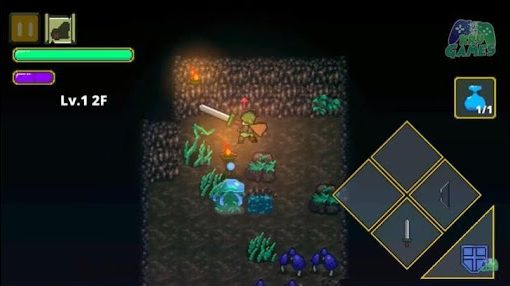 These will protect you from dangerous encounters. Be prepared because you'll face all kinds of bats, slimes, and enemies that will approach you. But aside from enemies, you'll also find tons of chests.
Equip the Best Gear & Look for Boxes
Before entering the dungeon, you'll need to choose the best equipment and gear to use. These places are filled with creatures that you don't normally see in the real world, and they're out to get you! So if you want to survive the dungeons, using the best gears will help you out. At the same time, use a weapon that can instantly kill them. You can upgrade these gears and weapons when you get out of the dungeon again, but you'll still wander back inside. So remember to visit the NPCs in the village.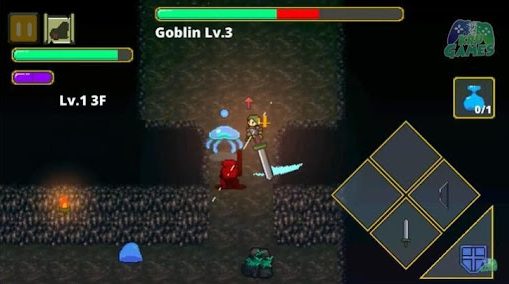 Once you're inside the Labyrinth, you'll run into quite a lot of boxes. If you see one, make sure to open them because they contain coins and equipment. So when you enter the Labyrinth, remember to hunt for these boxes before completing the levels. This equipment will help you in your journey. You will find at least one box on each level, which is worth it because these may be better than your previous gear or weapon.
Remember to explore the entire dungeon once you enter it. No stone leaves unturned in this game. Once you do, you'll realize that the reward will be much better. Just remember where the exits are, so you can easily go back once you're done.
Most importantly, fighting enemies means that they'll land some damage on you, so you must keep in mind to not lose all of your health. If you're in a critical state, you can drink an HP potion to restore your health. But remember, you only have a limited number of potions. So use them wisely.
These are just some of the best tips and guides for new players. Play and win against dungeon creatures now in Labyrinth Legend. Free to download on your PC here in Games.lol.