Joining the mighty roster of Pokémon in Pokémon UNITE is Tsareena. In this action game, Tsareena is a solid S-Tier grass-type all-rounder that deals as a melee, physical damage pokémon with a difficulty level of Expert. If it is your first time playing Tsareena, you might end up breaking your PC because this Pokémon is not for novices, and it takes time to practice its combos to use Tsareena efficiently. There is a perfect time to deploy its passive ability to unleash its best attack, powers, and more.
So, to give you comprehensive information about Pokémon UNITE Tsareena, its abilities, items, held items, and more, keep reading this guide!
In-Game Cost of Pokémon UNITE Tsareena
To access Tsareena, you need to spend 8000 Aeos coins or 460 Gems from the Unite Battle Committee. Additionally, you can obtain the Unite License of Tsareena from the Commemorative Event Rewards for FREE after the December 9 update through logging in to the game.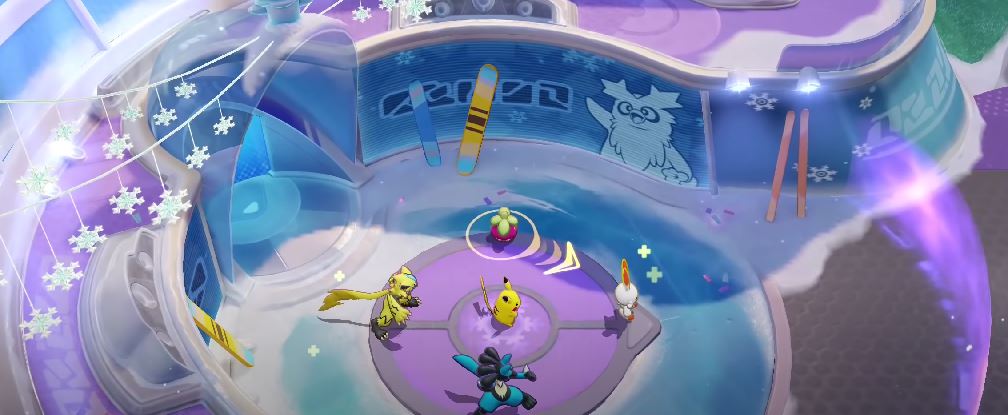 Pokemon UNITE Tsareena – Movesets
When talking about endurance and offense, Tsareena is somehow more or less. However, this Pokémon can bring good damage against opponents. Tsareena's versatility with HP recovery and its shield passive its Queenly Majesty ability allows her to bring out some damage. In addition, this pokémon can conquer the battlefield in the early game, and it is pretty hard for her to lead when reached in the middle and late game. So, here are are the abilities of Tsareena for us to see it in-depth and understand this Pokémon even better;
Level 1 & 3
Tsareena learns two moves at this stage, and it's up to you which move you wish to retain.
Razor Leaf
In this move, Tsareena targets its opponents with Pelts Leaves. This move brings damage to the Pokémon enemy, and its critical hit rate is relatively higher than the basic attacks.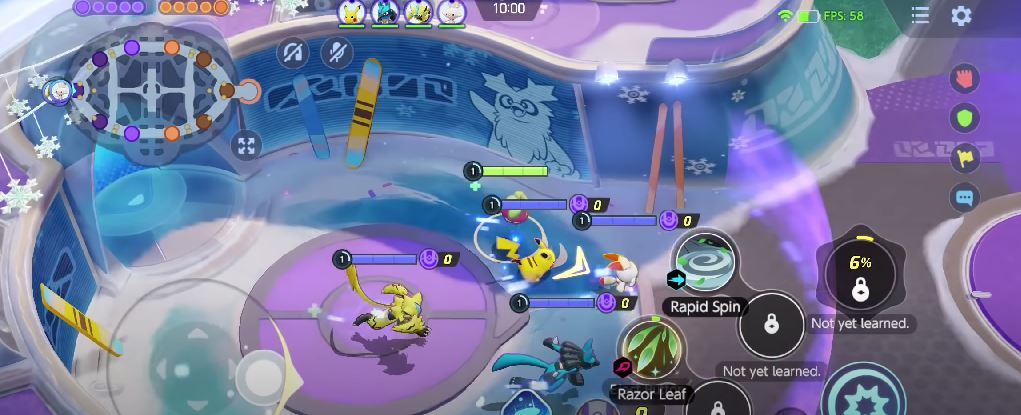 Rapid Spin
This move enables Tsareena to spin in a certain direction which can bring damage to any Pokémon enemy that is hit. Upon using this move, the movement speed of Tsareena will increase for a short time.
TIP: It is highly recommended to choose the Razor Leaf move as it deals more damage than the Rapid Spin. With this move, you can let Tsareena farm faster and get experience faster to level up.
Level 5
The moves learned in level 5.
Triple Axel
It is a move that enables Tsareena to jump high and clash with the Pokémon enemy using its feet. Once an opposing Pokémon is hit with this move, it will have high damage and become paralyzed for a short time.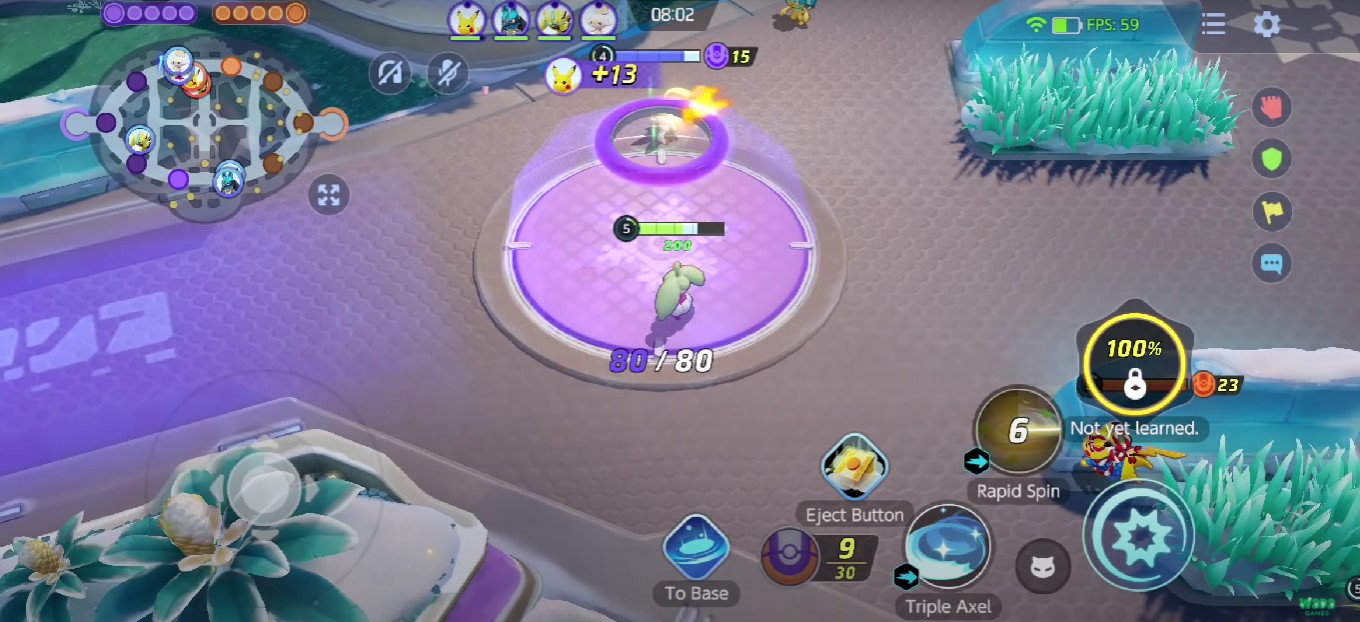 Stomp
Stomp has the same effect with the Triple Axel move, but the difference is that the damage is 1385, while on Triple Axel, the damage is 1782. The advantage of this move is its cooldown is shorter than the Triple Axel.
TIP: At this level, you need to select Stomp if you're opting for crowd control and damage. But, if you wish to increase the mobility to kill your targets and steal objectives, you go for the Triple Axel.
Level 6
New moves learned in Level 6.
Trop Kick
In this move, Tsareena can do a flying kick in a particular direction that can deal damage to the enemy when hit and minimize its attack for a short period. Once an enemy has contact with this move, it will receive significant damage while decreasing its movement speed for a short time.


Grassy Glide
Tsareena will slide in a specific direction while giving damage to the opponent whenever it's hit. At the same time, it will decrease its movement speed for a while. This move is followed by another attack from the opposite direction, which can create another damage and push the enemy.

TIP: Though the two moves are quite similar, you can adjust the Grassy Slide subject to your playing style.
Level 9 – the Unite Move
The move Tsareena learns in Level 9.
Queen Ascendant
In this ultimate move, Tsareena will jump over a certain Pokémon from the enemy team and kick it high towards the air before pouring it with a series of kicks while dealing damage and airborne. Once Tsareena reaches the ground, its HP will recover.

Pokémon UNITE Tsareena – Best Held Items & Battle Items
To improve Tsareena's abilities, here are the best held items you must opt-in.
Under the defensive build, you can choose items like Scope Lens, Razor Claw, and Muscle Band to boost the attack stat and the critical hit. You can transform Tsareena into a conventional attack damage carrier with these items. You can also use these items if you wish to use Tsareena as an offensive jungler in the game.
Under the offensive build, it is best to use held items such as Score Shield, Focus Band, and Buddy Carrier to allow Tsareena to sustain and increase its durability during fights. Tsareena is known to be a fighter and continually utilizes its moves to put damage against its opponent. That's why it is crucial that this Pokémon is equipped with items that focus on its survivability and durability.
As for the battle items, a Pokémon's holy grail is none other than the "Eject." It is a battle item that can help Tsareena escape not so tolerable situations. You can also consider adding battle items like "Full Heal" and the "Fluffy Tail."
The Bottomline
So, there you have it! We hope this guide helps you on how to make Tsareena, a strong all-rounder Pokémon, even more powerful! Though this Pokémon is quite soft and not as durable compared to other all-rounder Pokémons, Tsareena stands out with its survivability abilities. Indeed, it can conquer the meta if used correctly.
For more guides, information, and updates about Pokémon UNITE, stay tuned here at Games.lol.