It's always fun to play role-playing games because of the different elements it offers. One subgenre, though, of RPG that's also gaining traction is roguelike games. These are RPGs that are usually characterized by a dungeon-crawl with grid-based movements and turn-based gameplay.
Roguelike games are also characterized by permanent deaths of characters and they're usually high fantasy games that show the influence of the popular Dungeons & Dragons game. They're usually entertaining and interesting to play. And if you enjoy playing roguelike games, then you'll love this list of fun and exciting roguelike games you can play.
Soul Knight
One of the best roguelike games that you can play right now is Soul Knight, especially if you enjoy games with swords and guns as the main weapon. What's interesting about Soul Knight is that it's very simple to play. This is not something that's usually for RPGs, so it's a welcome development that this game is easy but fun to play. It also adds that the game is full of lore, which makes up for its pixelated graphics. It's a game that's worth playing.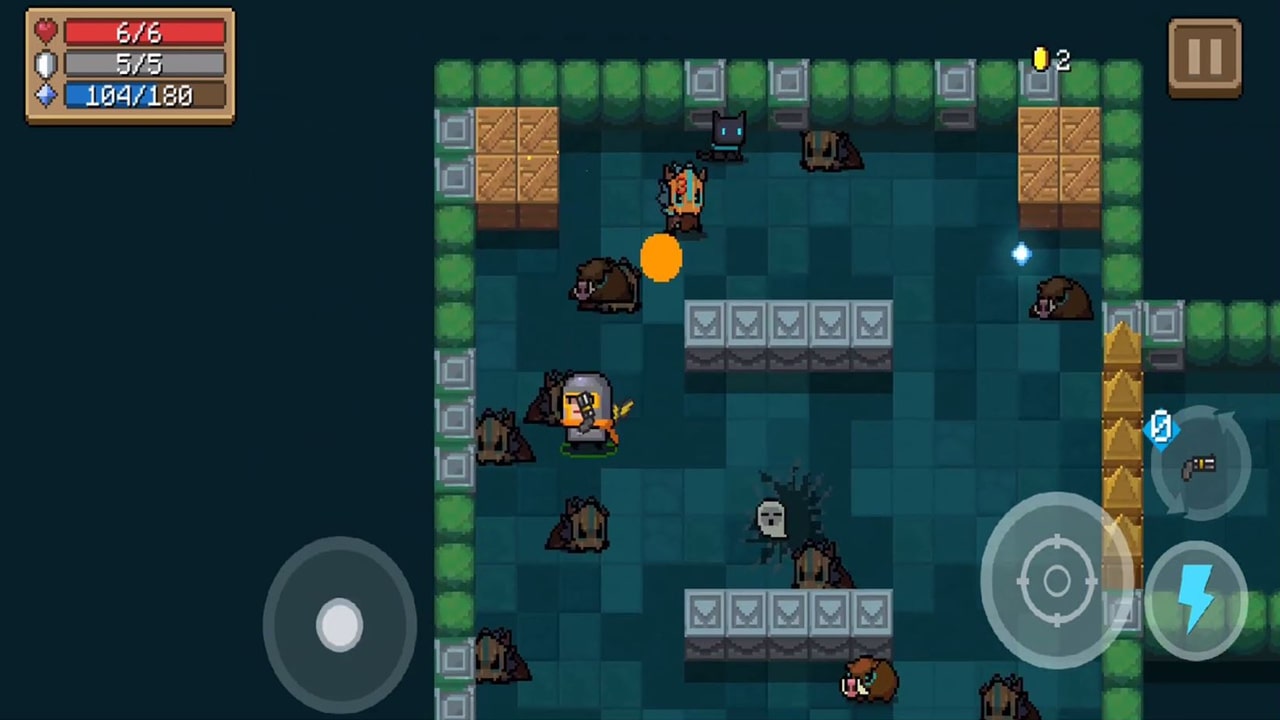 Archero
If you prefer using characters that are masters of archery, then Archero is the game to play. It's an action RPG where it mixes strategy, role-playing, and archery all in one game. You play the role of hero archery who's tasked to destroy the evil plaguing the kingdom using your trusty bow and arrow. What you'll enjoy with Archero are the challenging levels you'll need to complete. It's a great game that you'll enjoy playing.

Pixel Dungeon
If you enjoy playing wacky but fun action-adventure games then Pixel Dungeon is your game. It's a roguelike game where your character will explore various dungeons that are full of dangerous monsters. But don't worry, these dungeons are also full of loots and treasures, so there's reason to venture into them. Besides, you might get lucky and find powerful weapons and armor to help you in your adventure. It's an interesting game that you will have fun playing, even with its pixel graphics.

Bit Heroes
If you prefer playing retro games, then Bit Heroes is the game to try. When you play this game, you'd feel very nostalgic starting with its retro-style pixelated graphics. Aside from the old-school graphics the gameplay and plot also feel retro. It's like you're playing a game that's straight from the 90s, especially once you see the hundreds of familiars that you can collect. But don't let the retro style fool you since this game is very fun to play. The game can blend old-school features with new ones, giving you a unique but entertaining roguelike game.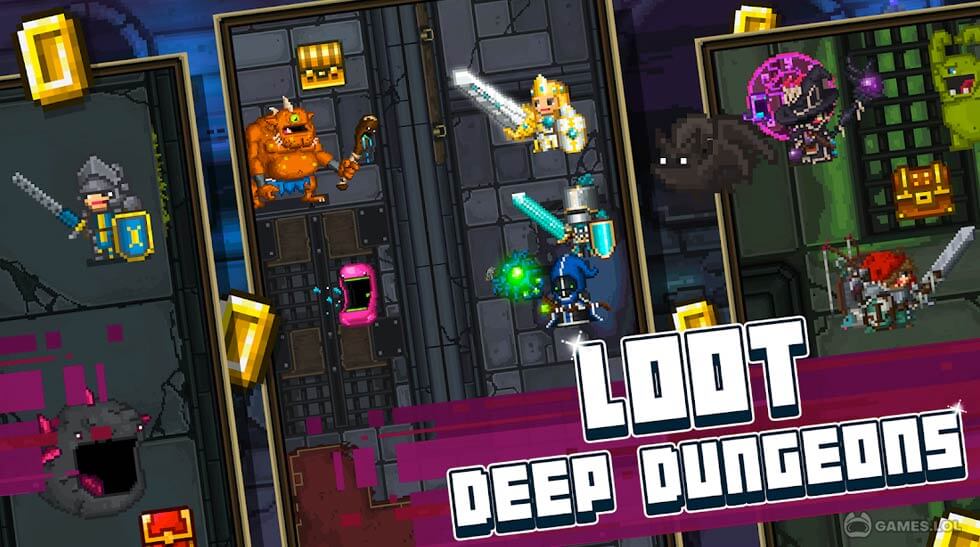 Otherworld Legends
Roguelike games are not complete without tons of action in it. Well, you should try playing Otherworld Legends then. It's a roguelike game that features a lot of action with its martial arts craziness. And when we say crazy it reaches Mortal Kombat/Street Fighter levels crazy. That doesn't mean it's a bad thing since these games are very popular and exciting to play. So, if you like crazy martial art action, then this game is for you.

Super Clone
Do you enjoy the cyberpunk scene? A sci-fi genre that deals with future urban societies? Then try playing Super Clone, a shooting action game that features amazing 3D visuals. But aside from the good graphics, you'll enjoy the action-packed gameplay this roguelike game features, which includes battling robots. You also get to use futuristic weapons and armor here. It's an interesting game that you'll enjoy.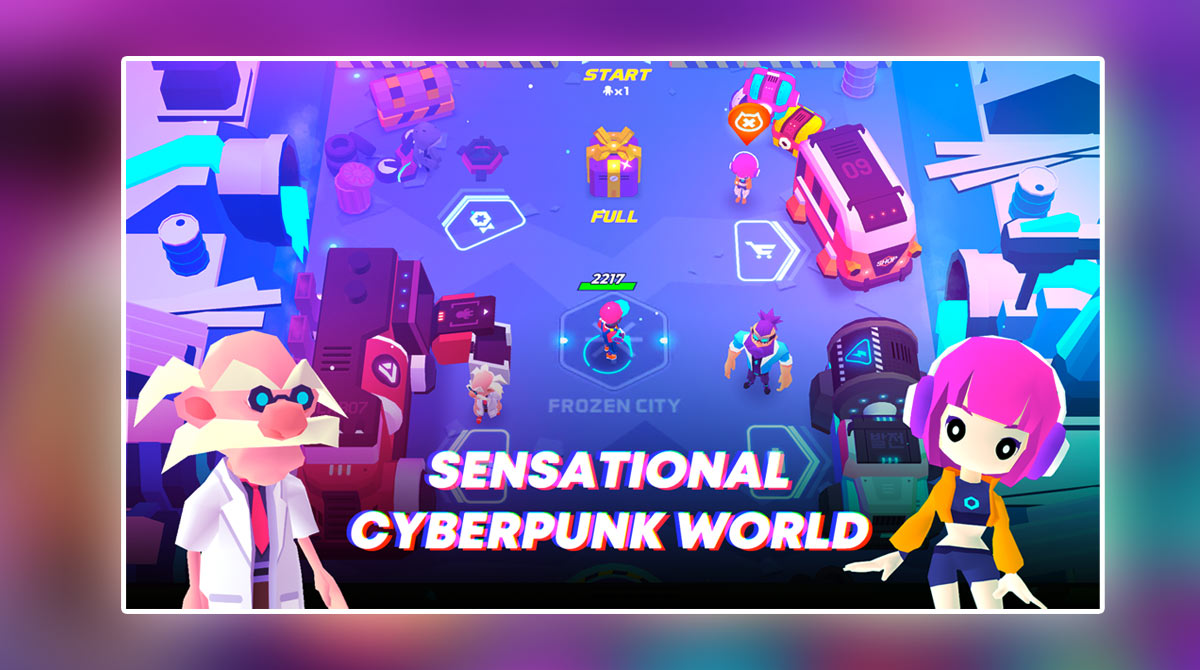 Wizard Legend
Who would have thought that deserts are more than just for eating? Well, this is what you can experience with Wizard Legend. A roguelike game where you play the role of a wizard who loves to eat desserts. But in this game, you don't just get to eat desserts, you also fight them. You battle against mutated deserts as you journey to find the cause of why deserts are turning into monsters. It's an entertaining and unique game that you'll enjoy.

Dead Shell
Another sci-fi roguelike game that you can enjoy on this list is Dead Shell. It's a game where you get to explore a gloomy space labyrinth and try to uncover its secrets. Of course, these space dungeons won't be empty, as you need should expect to deal with different types of aliens. This game also features multiple characters for you to use, so you won't get bored with just one character to use in exploring. It's a game that's worth trying.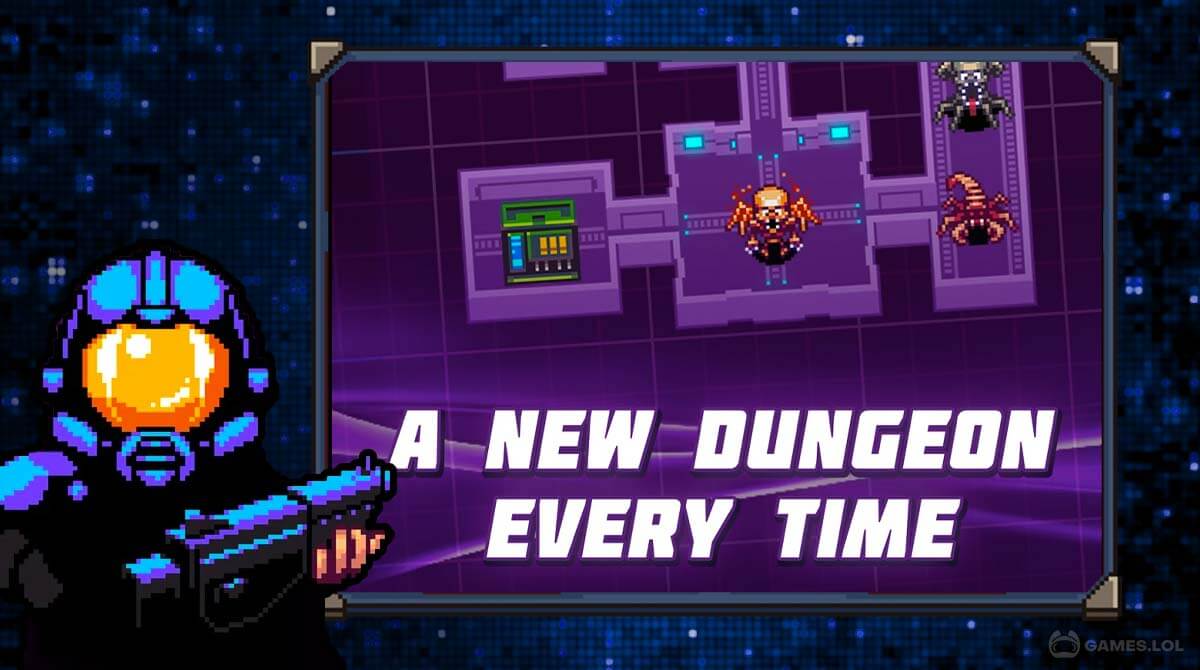 Ailment
Another great space game to play is Ailment. It's a roguelike game that's set in space and features an exciting and interesting storyline. In this game, you fight your crewmates that became enemies after they became infected. Your goal is to survive while also trying to uncover the truth about what happened in the space station. It's an interesting game with an awesome storyline that you'll enjoy.

Dungeon Quest – Labyrinth Legend
Last, but certainly not the least, is Dungeon Quest. It's a roguelike game that features a simple storyline and is set in the medieval age. In this game, a queen cast a curse in a village where people who enter can't leave. To break the curse, you need to venture into the Labyrinth and beat whatever monster or boss monster that comes across your path. It's a fun game that you will enjoy.


These are some of the best roguelike games you can also play on your PC. So, if you are into dungeons and fantasy, try all the games listed in here. More games are available for PC gameplay here on Games.lol!