If you're looking to make your way easily through the game and open up fresh chapters whenever they're available, the Survivor io tier list is something you should definitely take a look at. We're here to support you in understanding this new intense shooting role-playing game created by the folks who made Archero. So, as you keep reading, you'll get valuable guidance to get the best results.
Right here, we've got something special for you. There are three distinct rankings in the Survivor.io tier list. These rankings cover the different weapons grouped by their quality, the EVO skills you can use, and the normal abilities that you should target during your gameplay. Remember, the outcome of each round can be influenced by luck, smart choices in combining your resources, and how well you maneuver among your foes.
The Best Weapon in Survivor.io
Void Power stands as the best weapon in Survivor.io. Alongside that, you've got two other top contenders: The Lightchaser and the Kunai.
In Survivor.io, the weapons come in various levels of quality: normal, good, better, or excellent. If you want to make your weapons hit harder, you can make them stronger by leveling up or combining them. Here's something neat for you: there's a special ranking list that places all the weapons into different groups based on how good they are. There are five tiers in total:
Tier 0: Super Powerful (OP)
Tier 1: The Best
Tier 2: Really Good
Tier 3: Not Bad
Tier 4: Just Okay
Survivor io Best Weapons Tier List – Weapons Guide
Sword of Disorder
Tier 0
You get a crazy strong force that comes from way out in space.
Abilities: You add more attack power and all your skill attacks get stronger. When you beat enemies with the
Sword of Disorder, their souls get tied down. The more souls you tie down, the more powerful your skill attacks become. But if you get hit, the tied-up souls go away.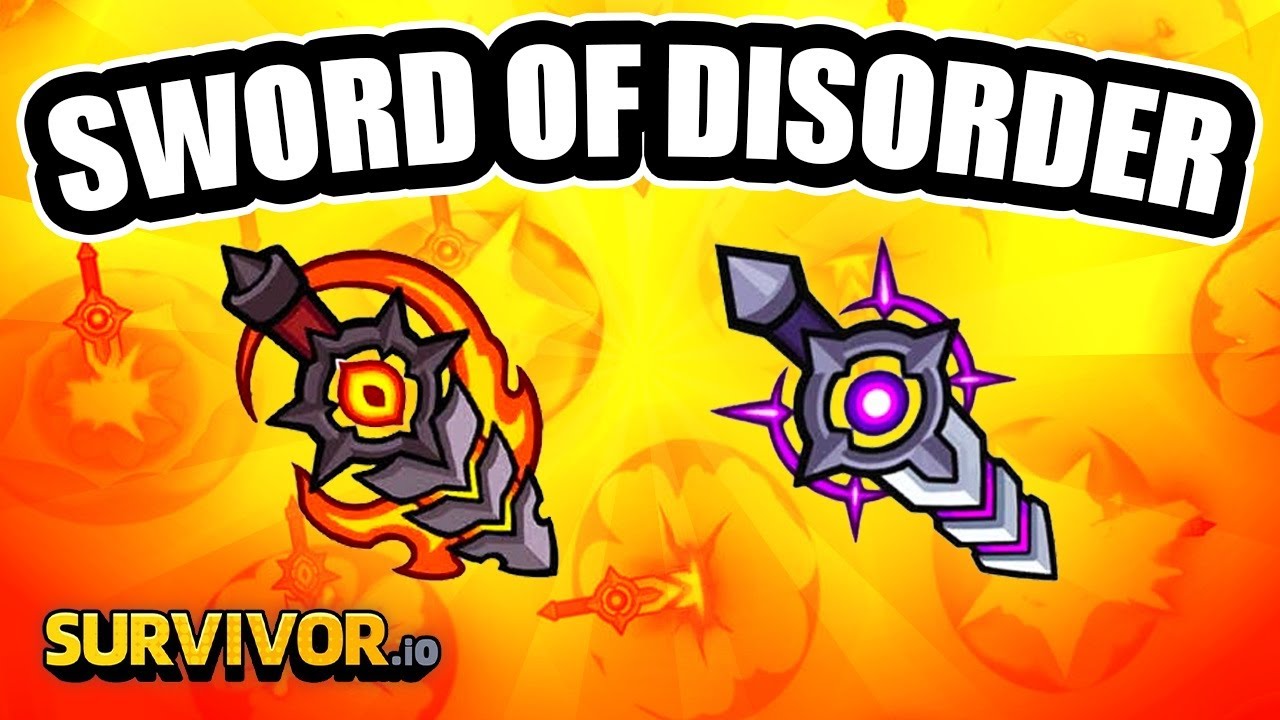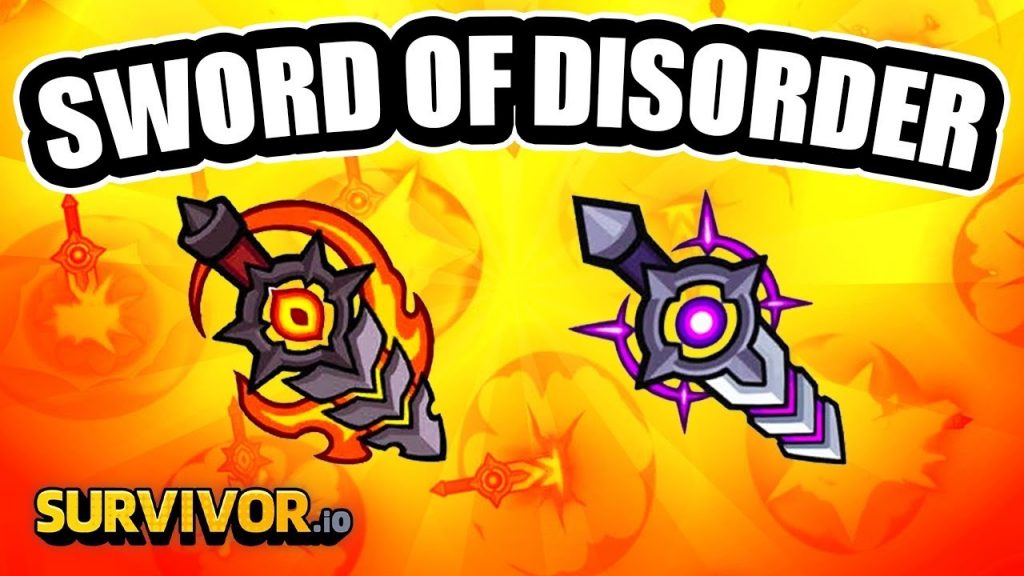 Void Power
Tier 0
Holds an unrivaled energy source, clearly not crafted from anything on this planet.
Ranged gear.
Boosts your attack power.
Unleashes black holes to hit and harm your enemies.
The Lightchaser
Tier 0
5-Star Evolution: Eternal Light
A blade of light that nothing can stand against, created using the boundless energy of Eternal Crystals.
Power: Deals Massive damage
Kunai
Tier 1
Evolution to 5-Star: Spirit Shuriken
Combining the 5-Star Kunai Weapon Skill with the Koga Ninja Scroll Supply Skill results in the creation of the
Spirit Shuriken.
Kunai is yet another top-tier choice among the finest weapons available in Survivor.io.
Your in-game character will hurl Kunai to deal damage to the foes.
Attributes: Damage Dealing, Auto-Aiming Capability.
Baseball Bat
Tier 1
Upgrade to 5-Star: Lucille
Merging the 5-Star Baseball Bat Weapon with the Fitness Guide results in the creation of Lucille.
An effective choice for the initial stages of the game.
Bring down your adversaries by smashing them with a baseball bat and sending them flying backward.
Effective at close range.
Katana
Tier 2
Advancement to 5-Star: Demon Blade
By merging the 5-Star Katana Weapon Skill with the Ronin Oyoroi Supply Skill, you create the Demon Blade.
Engage in slicing through your adversaries using the swift Katana blade.
Offers nothing exceptional or out of the ordinary.
Shotgun
Tier 3
5-Star Transformation: Gatling
Superior 5-Star Shotgun Weapon + Hi Power Fuel = Gatling
The main cause for the shotgun's lower performance is its aiming. Hitting foes precisely can be tough.
Apply the Gatling ability to transform the shotgun into a rapid-firing gun.
Revolver
Tier 3
Lacks automatic aiming; suitable range is limited.
Damage output is reasonable, yet targeting precision is subpar.
Survivor.io Best Weapons Skills Tier List – Which Survivor.io EVO Skills to Upgrade
Destroyer – Tier 0
Moonhalo Slash – Tier 3
Divine Destroyer – Tier 0
Magnetic Rebounder – Tier 2
Defender – Tier 1
Whistling Arrow – Tier 1
Thunderball Power Cell – Tier 0
Dumbbell – Tier 1
Sharkmaw Gun – Tier 2
Pressure Forcefield – Tier 3
Death Ray – Tier 2
Inferno Bomb – Tier 1
Fuel Barrel – Tier 1
Quantum Ball – Tier 0
Thunderbolt Bomb – Tier 2
Caltrops – Tier 2
Medi-Drone – Tier 3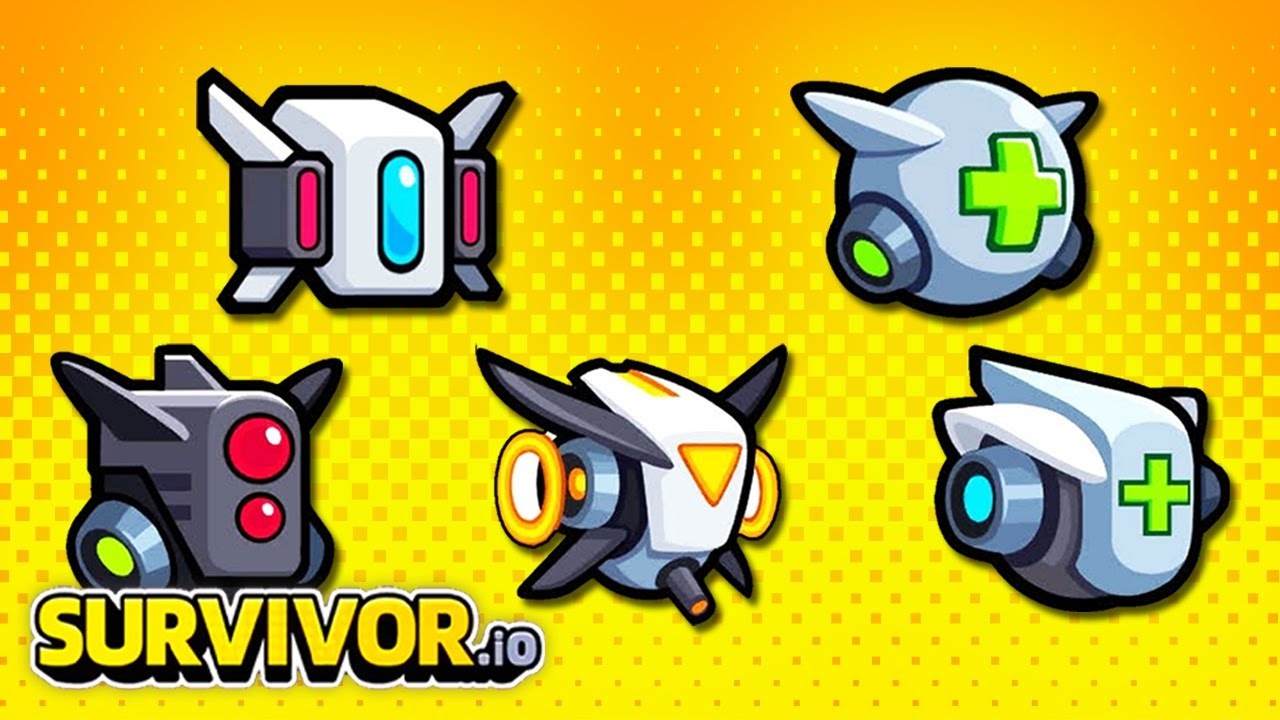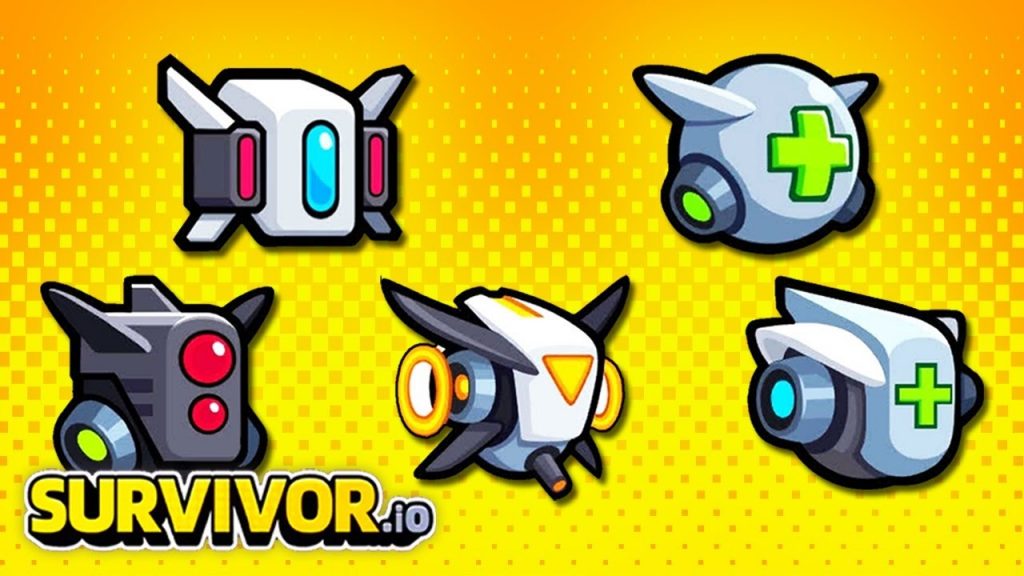 Best Survivor.io Normal Skills Tier List
Guardian – Tier 1
Durian – Tier 2
Forcefield – Tier 1
Laser Launcher – Tier 3
Lightning Emitter – Tier 3
RPG – Tier 3
Brick – Tier 3
Molotov – Tier 1
Type A Drone – Tier 3
Drill Shot – Tier 2
Soccer Ball – Tier 2
Type B Drone – Tier 3
Boomerang – Tier 4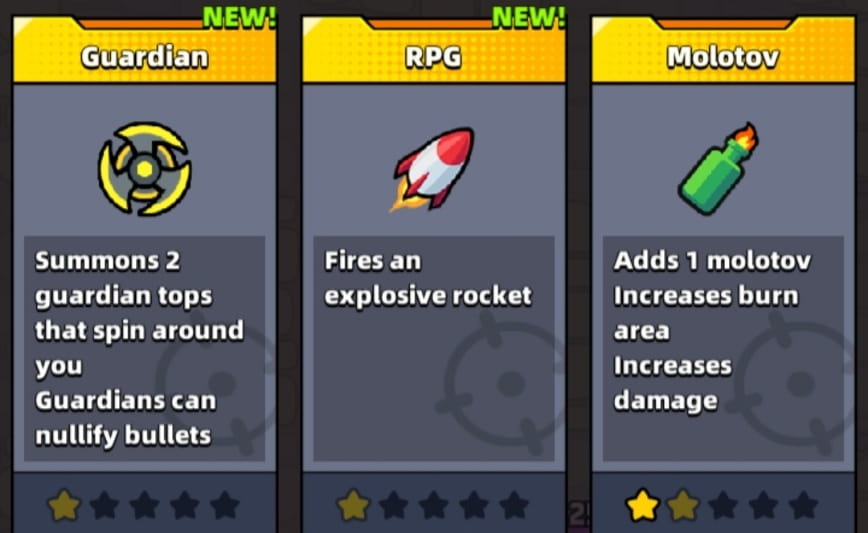 Learn from the Survivor io Tier List & Dominate the Game
Are you ready to conquer Survivor.io with ease? Discover the secrets to breeze through levels and chapters in this exhilarating role-playing game by diving into the Survivor.io tier list. Navigate the complexities with our guidance and choose the best weapons, skills, and abilities to achieve remarkable results. Unleash the unparalleled potential of the Void Power, become a master of the Spirit Shuriken, and wield the Lucille baseball bat like a pro. Whether you're seeking long-range devastation or close combat dominance, this tier list equips you for success. Embrace your destiny as a Survivor.io champion now!