Toy Blast is a popular puzzle game with millions of players worldwide. Similar to match-3 games, Toy Blast is about eliminating cubes by combining those of the same colors. If you want to play a game that can test your wits, try playing this fun puzzle game.
As mentioned above, the best weapon to blast your way to various levels is to match cubes of similar colors, as well as to combine them with boosters to give off massive explosions. Your skill and ability to solve puzzles will be a crucial part of your Toy Blast experience. If you are willing to be the best in the game, there are a plethora of options where you can master your skills.
Moreover, there are infinite levels to try on in Toy Blast that will help you on your greatest playing adventure. Have fun solving unique and incredible riddles right at your fingertips!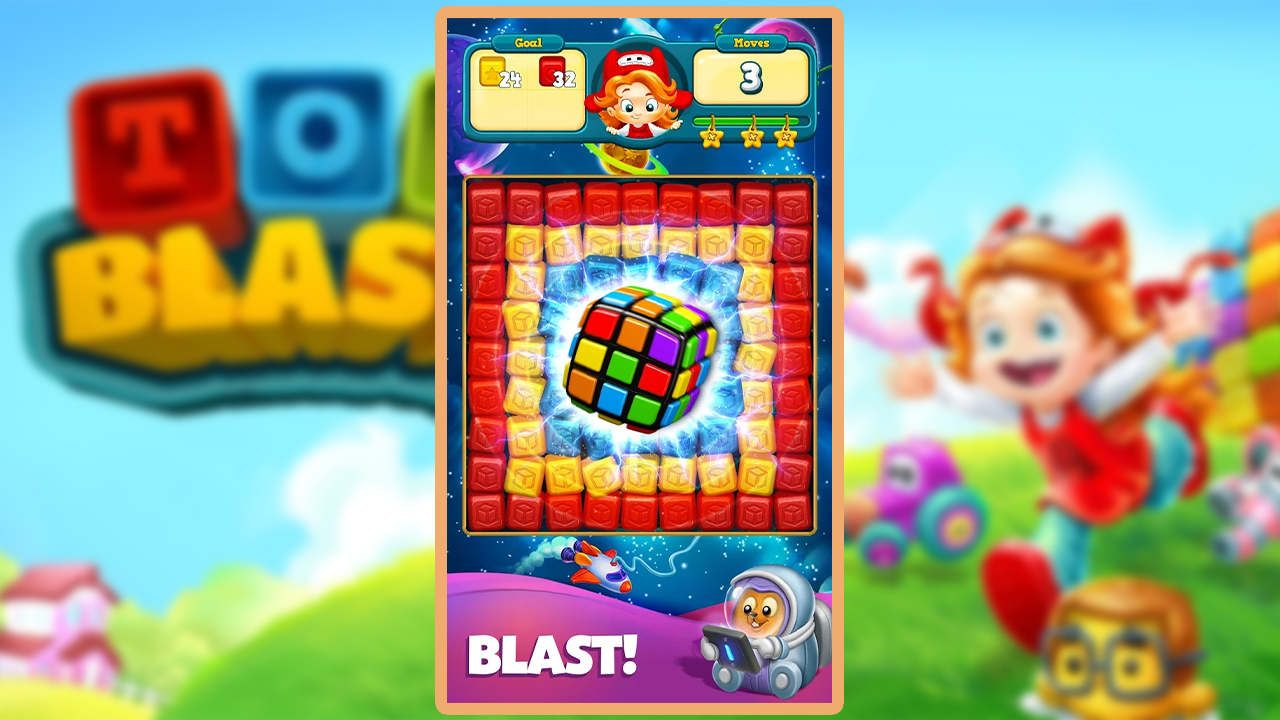 Toy Blast: How Many Levels are There
Currently, there are more than 5,500 exciting puzzles to play and solve in the Toy Blast puzzle game. What's amazing is that new levels are constantly added for a better user experience. This means that you will never run out of challenges because of the infinite levels available to get you out of boredom. Further, there are exciting events and daily prizes to participate in as well!
Also, per March 11 update, there are 50 new additional levels in Toy Blast. This update is about a lively city that is getting torn down by the invasion of criminals. But, there is Detective Rhino to rescue the city from them. So, make sure to download the latest update every week to enjoy playing newer levels!
Toy Blast Hints: Tips & Strategies to Win Fast at Every Level
Toy Blast is the best game to play especially if you love playing match-3 games. It has easy stages of gameplay compared to other games of its type. This is due to the fact that there are many options on how to succeed in a lot of levels with less difficulty.
It does not mean, however, that beating each level will be like a walk in the park. To help you in besting the harder levels, check and follow the Toy Blast hints below. Surely, these will be your ultimate guide in finishing every game level with flying colors (literally).
Match & Match Until You Succeed
In order to achieve the game's main goal, you need to match as many cubes at times as possible! You'll be provided with a set number of moves at each level, and your goal is to make sure you finish your goal within the set number of moves or less!
Also, it is highly advisable to match more than 2 cubes each time so you can earn a booster. Although boosters vary, most of them will enable you to blast and clear an area of the board. By using a booster in the game, you will be able to achieve a bigger score and finish your goal in no time.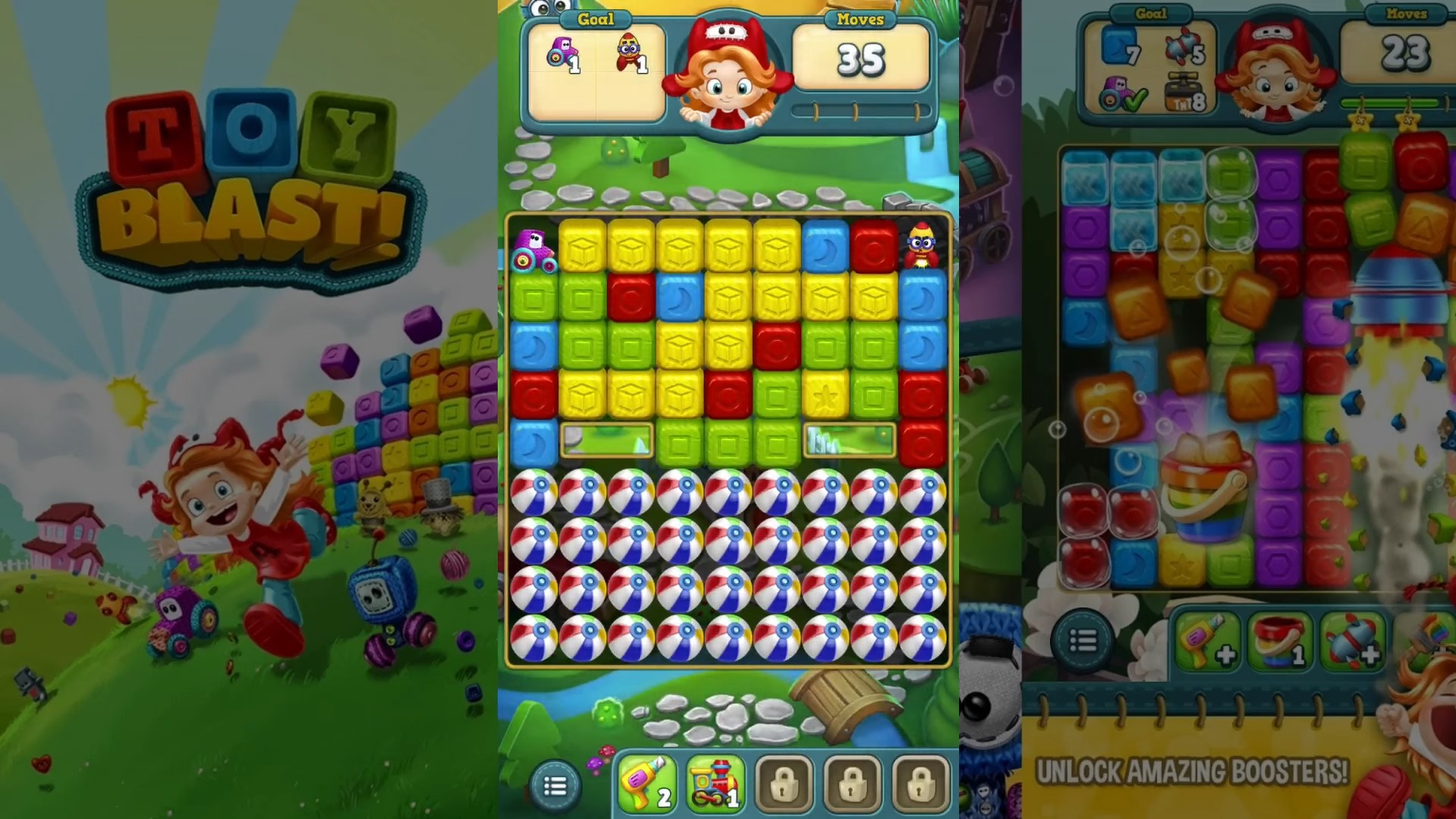 Take Advantage of Boosters
Moreover, clearing not less than 8 or more blocks of the same color is the key to ultimately winning a level. Matching these cubes together provides the best booster to players. Of course, the chance of clearing this amount of blocks in one move will solely depend on your luck as well as your matching abilities.
Check out the step by step procedure below for a good Toy Blast strategy:
First, search the board for the most number of similar colored blocks that are reasonably close to one another.
Suppose there are a handful of blocks with opposite colors in between your chosen blocks, match the other lesser blocks in between in order to combine the similar colored blocks you have chosen. By doing this, you will be able to create a larger quantity of combo.
Make sure to check the number of moves set for the level. Don't go wild trying to get a huge combination by running out of moves.
If you think you already have enough similar colored blocks on the board, click on them to create a big explosion. You can do this each time you find a reasonable amount of blocks to combine on each level.
Another Toy Blast hint is to combine two boosters together to create an even more devastating blast.
Always Aim for 3 Stars
While playing Toy Blast, you'll notice a progress bar-like at the upper right corner of the screen. It tells you the distance that you need to travel to achieve each of the stars in the game.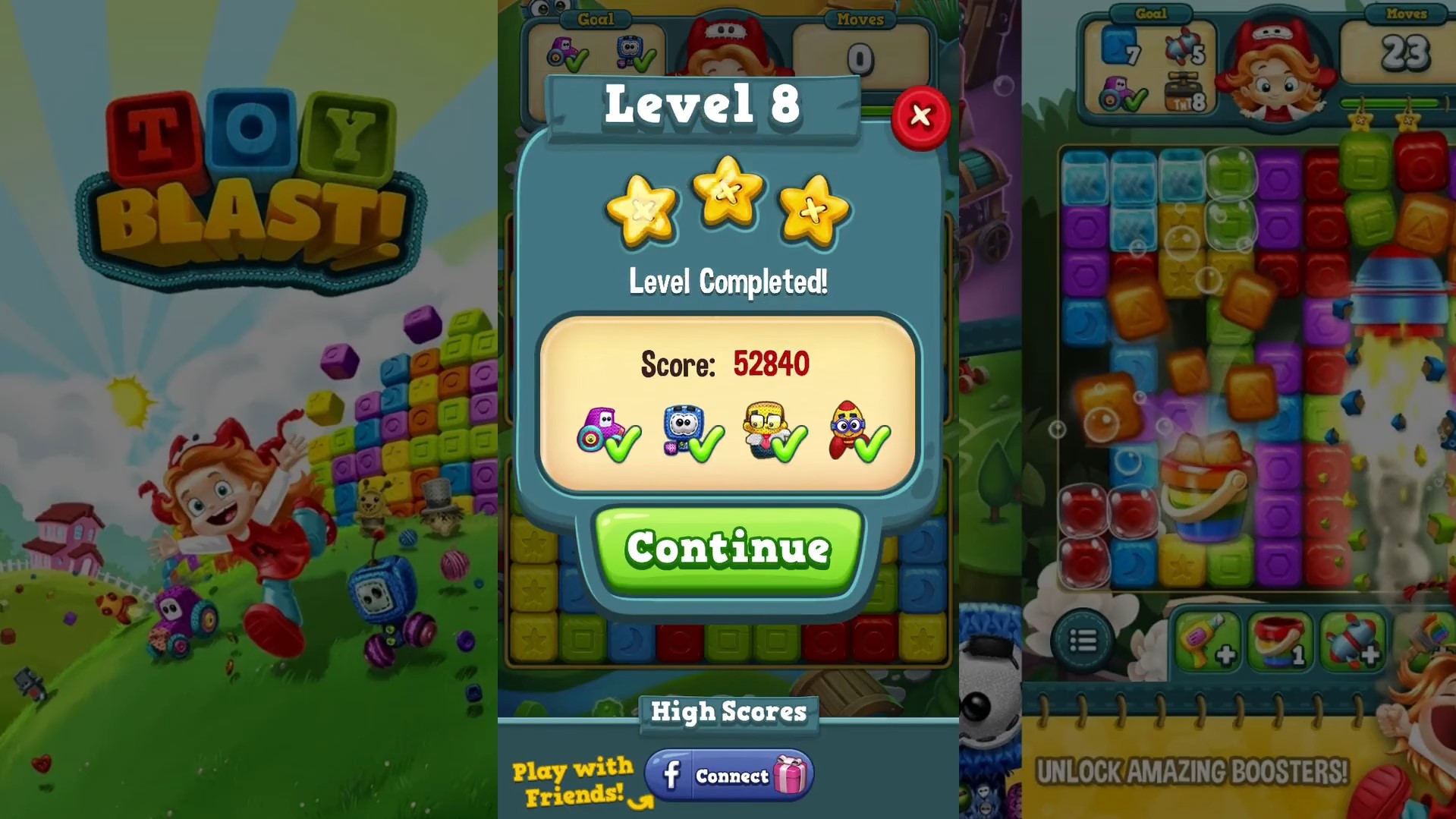 A good suggestion is to set your goals high, aiming for a three-star rating every time. Do not fret, however, as this is not too difficult to attain. This is more true if you follow the steps above about making a lot of combinations and boosters in the game. With that, reaching three stars is highly achievable!
In case you didn't get three stars in one game level the first time, you can also try again. It's not a big deal if you didn't obtain all three stars on your first try. You will still pass the level even if you only got two or even one. You can try again and play the level later if you want to compete and have high rankings in the leaderboards.
Focus on Each Level's Goal
Every game level has its unique sets of objectives. Keep in mind that these are the ones you should be pursuing, and not follow the usual pattern of finding combo boosters first! Once you have understood the clear goal of the level, you can then apply the strategies mentioned above.
Free Booster & Tools
Of course, attempting as many combos as possible is always a good idea, but receiving a slew of free boosters is much better! Be aware that you will obtain a free booster for each move you did not utilize in the previous level. This will generally increase your preserved moves each time.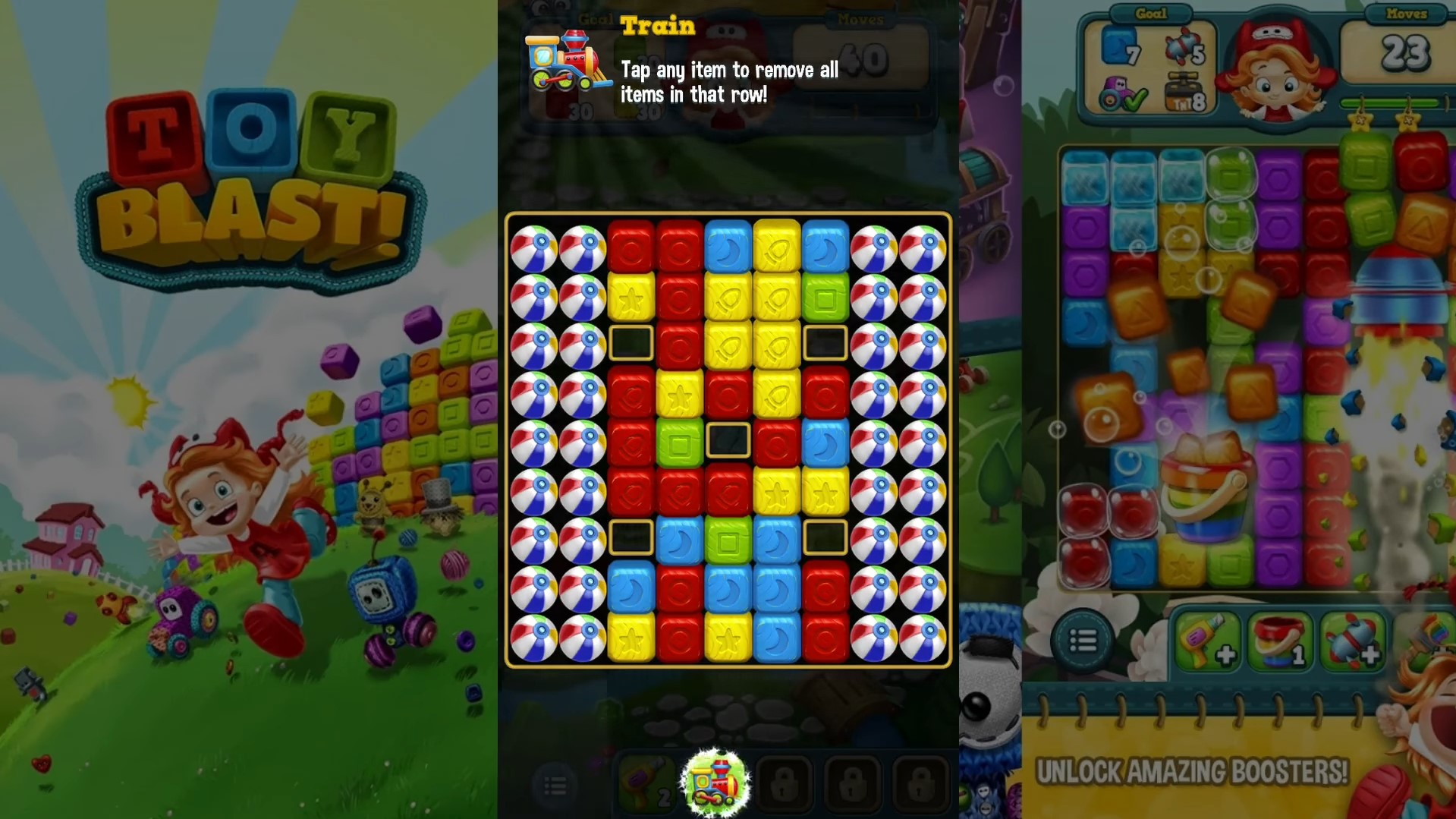 Aside from the boosters, you can also use the Tools in Toy Blast to help you while playing. These tools don't cost any move so they are essentially important if you think you don't have enough moves to finish a level. Just make sure to memorize the ability of each tool to properly utilize them while playing.
After reading this guide, we hope that it will be a big help for you to succeed at every level. Don't forget to always visit Games.lol for more Toy Blast hints, updates, and gameplay strategies.