Toon Blast is among the top games in the free-to-play puzzle category. In Games.lol alone, it sits within the most downloaded and highest-rated games to play on PC from its download site. With that said, Toon Blast has millions of downloads and an overwhelming average score in its reviews. Both critics and fans alike are very satisfied with how the game works because it is arguably easier and even more accessible than other match-3 games.
However, if you are looking for more choices, we have just the right top 10 list for you. Here are the best games that are similar to Toon Blast.
1. Toy Blast
Of course, we have to put Toy Blast on this list because both Toy Blast and Toon Blast are from the same creators: Peak Games. Toy Blast is considered as their second-best game and the second most downloaded game. Obviously, it uses the same concept and mechanics of Toon Blast, except it uses the toy theme as its main emphasis (as if the name of the game was not a dead giveaway yet).
With that said, its color palettes are also similar to that of Toon Blast, except this one has more explosions. Also, many of the players have said its difficulty is much harder than Toon Blast, although that's really just up to you.
It has its own story as well where you get to toy around with various child's play through various levels. Its set of challenges, scaling difficulty, and branching events make the game highly replayable and a worthy spin-off title in Peak Games' library.
2. Candy Crush Saga
Candy Crush Saga is undoubtedly the most sought-after match-3 game today. It became extremely relevant during the 2010s, and it strongly remains as the most played and highly-reviewed match-3 game of all time. Despite its many variations including Friends and Soda, Candy Crush Saga is still the most played game from King (the developers).


Perhaps, it became the puzzle title that made match-3 games become a mainstream attraction. While it is certainly not the first of its kind, it surely does a great job at keeping both casual and hardcore players stick with the mechanics. Its level designs are entirely clever (even if some are deemed imbalanced and broken), the colors are very appealing, and the constant updates keep the game feeling fresh, despite its age of more than 7 years old.
Moms love it, your classmates love it, your workmates love it, everyone loves this game so much! Our modded PC port version is great if you want to play outside of the Facebook browser. Just keep in mind how much hearts the later levels consume though. You don't want to spend your hard-earned money on those.
3. Bejeweled Stars
Hailed as the original match-3 game like Toon Blast, Bejeweled Stars is considered as a remake of the original Bejeweled game from the series developer, PopCap Games. Now published by EA Games, Bejeweled Stars is a high-quality match-3 puzzle game that is straight to the point and all about using your wits to solve levels. Be warned though: you will need a high IQ to play the game.
After all, Bejeweled still keeps its roots with its variety of hard but fair levels and its art style and music. Have we mentioned how good the music is in this game? Having high-quality musical scoring in a mere match-3 game should be illegal because of how alluring it is. No, seriously, many players stick with Bejeweled for its magnificent soundtrack.
Despite the controversies behind EA Games, Bejeweled Stars is surprisingly F2P-friendly as the game is very accessible and consistent thanks to its minimal demand of hearts or lives. Of course, you may need to watch the ads if you require additional lives.
4. Cookie Jam Blast
Cookie Jam Blast is like a cookie-cutter version of Candy Crush Saga but in the form of cakes, cookies, and other pastries. With its grand selection of colorful treats and decadent designs, it's probably the most delicious theme above all match-3 games. At this point, it may feel as similar as any other modern match-3 games. However, there is no denying that Cookie Jam Blast is one of the easier titles. In fact, it's actually one of the more recommended match-3 games for kids because it's not as merciless as Bejeweled or even Toon Blast.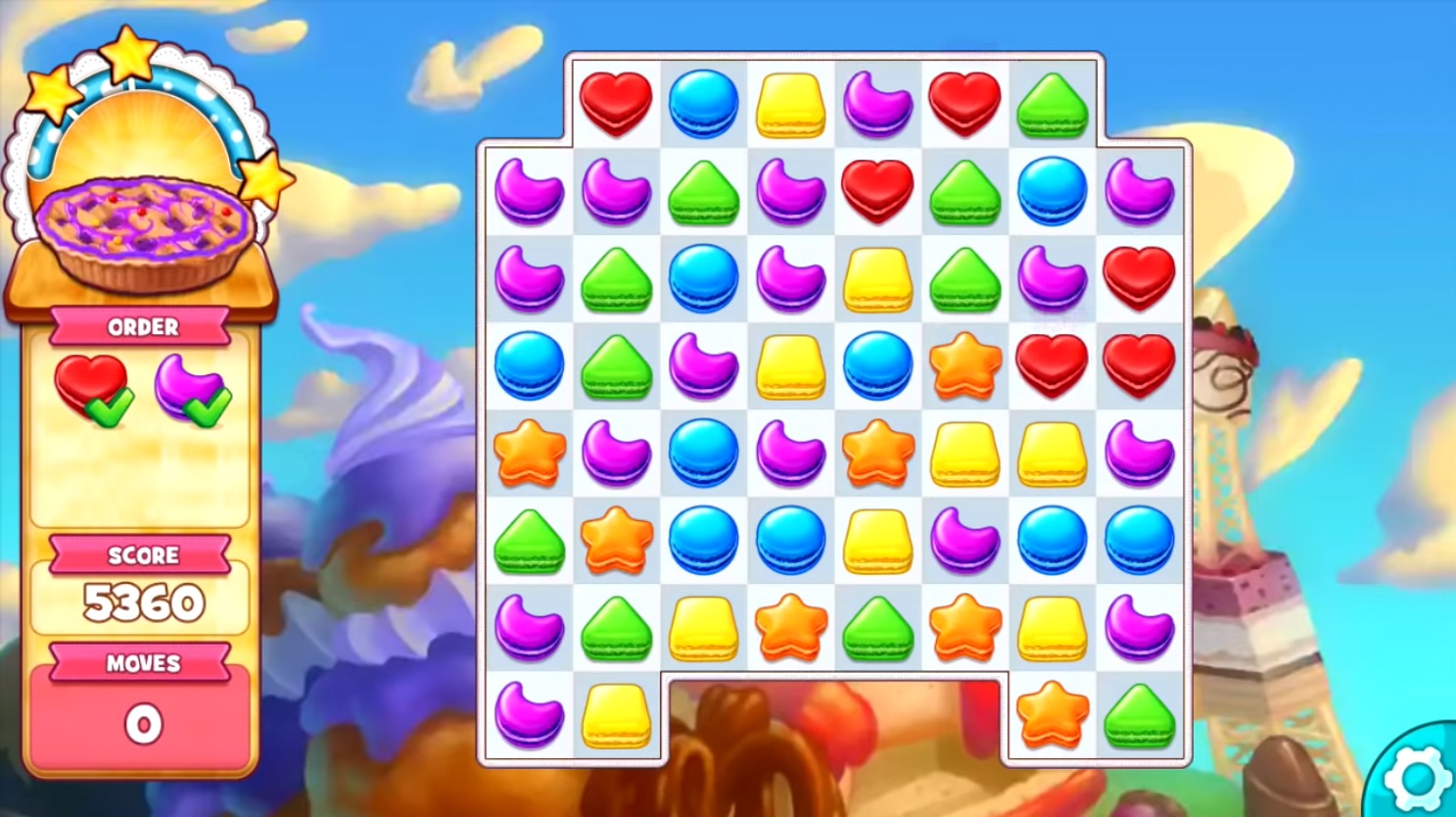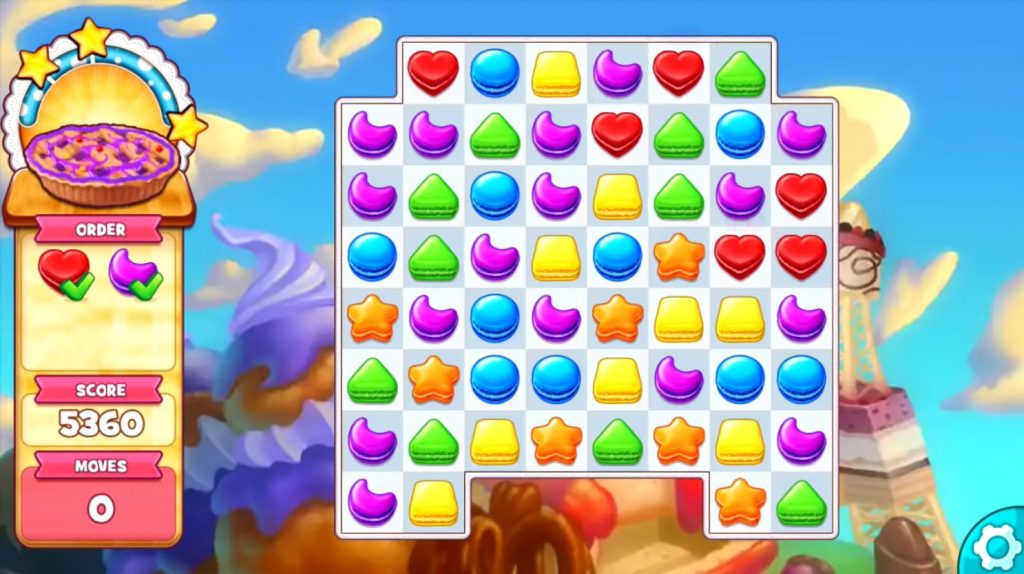 5. Angry Birds Blast
Angry Birds Blast is Rovio Entertainment's answer to the ever-growing match-3 genre. Using the same themes within the Angry Birds universe, this match-3 game has a selection of funny segments and cartoony designs.
Play Them All on PC for Free
So, there you have it; the top 5 games that are similar to Toon Blast. Best of all, they're easy to download and play on your PC here at Games.lol. Make sure to search for these games on our game library to get started.