There's no denying that BTS is one of the most popular boy bands in the world today. The 7-member South Korean idol group has fans from all over the world and not just limited to South Korea. Moreover, the popular boy band's fans call themselves the BTS ARMY, which means Adorable Representative M.C. for Youth.
The BTS ARMY is not merely just fans of the group, but they're avid supporters as well. They're more than willing to consume anything related to their popular idols. That includes albums, online concerns, YouTube videos, merchandise, and more. It even includes video games like the casual game BTS World.
Published by Netmarble, BTS World is a visual novel where players take the role of BTS's manager. As a visual novel, players get to play interactive stories where they make choices or decisions in certain scenarios. Moreover, the choices they make will have an impact on the latest chapters.
BTS World became very popular during its initial release in 2019. Although the casual game's hype has already died down, it's still a popular game that numerous players still enjoy today. But why were fans going crazy over BTS World anyway? Let's find out.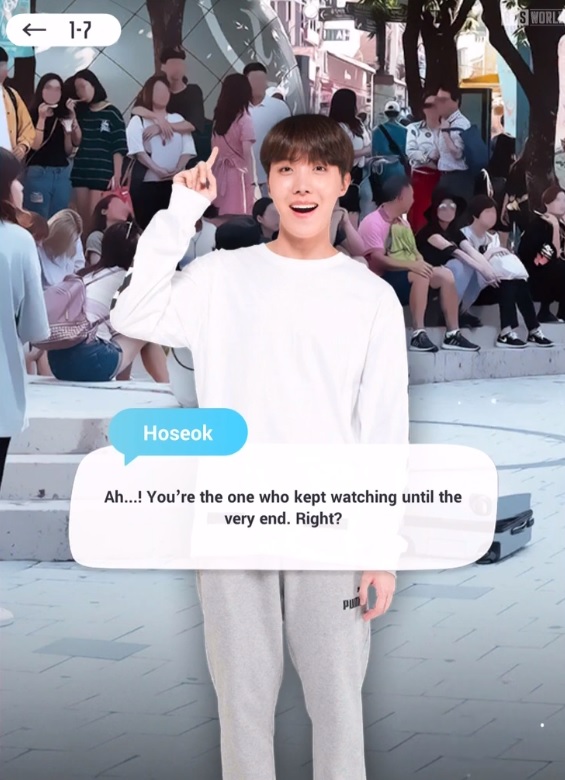 The BTS World Story
Probably one of the biggest attractions that BTS World has to offer is its story. As mentioned above, players get to play as BTS's manager, taking charge of steering the group's music career, since the day they sign with Big Hit. Furthermore, this game allows players to recreate BTS's career and even influence it in some way. As an interactive visual novel, players get to make decisions and choices that can affect later chapters in the game.
The story begins in 2012 where players convince each member to sign with Big Hit. For fans who have been with them since the beginning, the game's beginning is a great nostalgic moment.
Besides focusing on BTS's career, BTS World also has other options where players can dive in called Another Story. Another Story takes players to an alternate world where they get to focus more on the lives of the individual members of BTS. Specifically, it tackles more about what could likely happen if BTS wasn't formed and the members weren't K-Pop idols. Ultimately, it's a great way to imagine what life would be like for the BTS members if they took a different route. Now, that's certainly something that the BTS Army and K-Pop fans will enjoy playing and dreaming about.
Tons of Fan Service from BTS Members Themselves
Another thing that BTS ARMY and K-Pop fans will enjoy in BTS World is the tons of fan service that the casual game provides. The game uses real photos of BTS members, so players won't just see drawn versions but actual pictures of the members themselves. Even better is that there are voice recordings and videos from the BTS members themselves. So, it's like you're having a video call with Suga, RM, and the rest of the BTS members when you play the game. Now, that is something that many BTS ARMY and K-Pop fans really enjoy about BTS World — the fan service that they get from playing.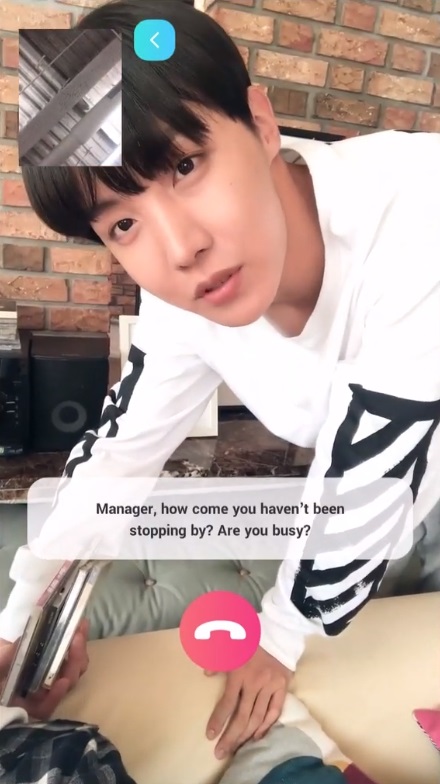 A Simple but Entertaining Gameplay
Let's move out from the BTS stuff for now and talk about the gameplay. The gameplay itself is very simple since the story mode requires you to make choices in certain scenarios. It's like playing interactive story apps, except the story revolves around the BTS members. The only issue with this gameplay is that there are dating simulation vibes. Some of the conversations can be a bit flirty, and players will also have to make choices between the members.
The dating simulation part might work for certain audiences, but the BTS ARMY and K-Pop fans consist of diverse people, which means not everyone will enjoy that type of gameplay. The choices you make, though they might have some effect, won't really have any real difference. Furthermore, BTS will still debut, and the only thing that your decision affects is your relationship with certain members.
BTS World also consists of a card collection, where you collect as many member cards as possible. Each card is ranked from 1 star to 5 stars, and they'll have different stats like passion, wisdom, empathy, and stamina. Leveling up the cards can unlock special surprises. And to level up, you just need to clear missions. Overall, its gameplay is simple enough that you won't have trouble figuring out what you need to do to play.
Conclusion
You can see from the discussion above why BTS World is such a fun game to play for BTS ARMY and K-Pop fans. As for the general audiences, well, they might find the game intriguing and interesting at first. But that quickly won't last, especially if they're not a big fan of BTS. Moreover, the game is too centered on BTS's story and experience, which will definitely be something that fans will enjoy for quite a while. But for others, it might generate the same interest level.