When it comes to simplicity of premise and idea, you'll never have second thoughts about adding puzzles or thinking games to the top of your gaming list. With all the games you usually play, puzzle games have enormously been part of your childhood. Furthermore, these games have a significant impact on our brain and these will help stimulate our nervous system more efficiently.
Most of the time, we've played puzzles and thinking games to kill time and enjoy for a few minutes or hours. So, if you are looking for amazing mind-teasing games that will test out the functions of your brain cells, we've collated a list of the best thinking games you can play during your free time or the whole day.
The Top 5 Thinking Games to Play on PC
Are your brains ready to be refreshed or puzzled? Here are the five best thinking games you can play on PC today;
1. Sudoku
Landing in the top spot of our best thinking games is Branium Studios' Sudoku. If you're familiar with the classic number puzzle game, well, good for you, and you'll undoubtedly take advantage of this thinking game! But, if you're a player that wishes to challenge yourself and aim to become a Sudoku master, then this game is the ideal choice. This game is also suitable for first-timers who desire to hone their skills in solving Sudoku puzzles.
What's more impressive about this game is that it features five difficulty levels. Therefore, you can freely choose which level you think suits your expertise. But, if you're a competitive player and feel that you're good enough to play Sudoku, test your mind by playing the most difficult one. Another feature that makes this thinking game more interesting is that it offers beautiful themes and auto-clear notes that can make your gaming experience more enjoyable.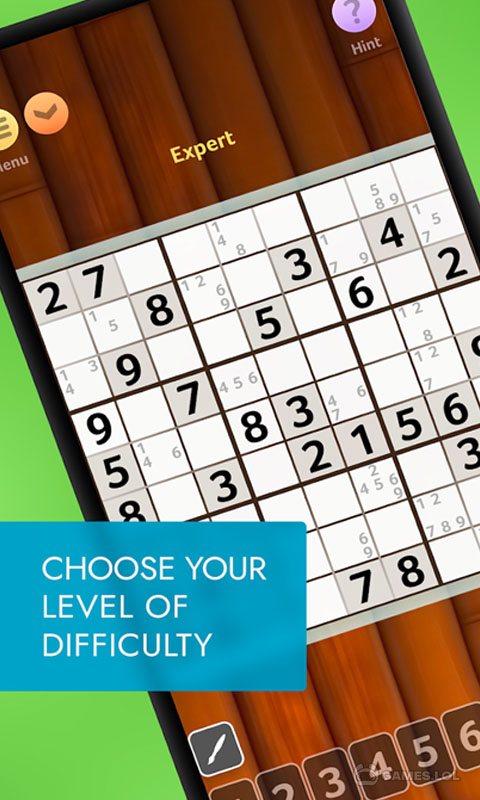 2. Words With Friends 2
Another thinking game that will test your brain skills, specifically your vocabulary, is Words With Friends 2. It's an excellent game created by Zynga derived from the classical word game known as Scrabble. Here, you'll not play against an AI. Instead, you will play with your friends or family members. There will be no dull moments in this game as it offers game modes suitable to your liking.
In Words With Friends 2, you can test your lexicon skills in various available modes like QuickPlay Events, Match of the Day, etc. In QuickPlay, you'll play against a random opponent in a quick match. While on the "Match of the Day," you'll be set against an opponent with the same skill level as you. Upon playing, all you have to do is form words out of random letters sent to you. The player with the highest points will be the winner.
3. 4 Pics 1 Word
If you're looking for a thinking game that will help you develop your innovative skills, then you should opt to play LOTUM's 4 Pics 1 Word. As the title suggests, you'll be set with four images. Afterward, you need to figure out the word relative to the given pictures. Most of the time, the words and pictures given are derived from the most searched queries on the internet.
Are you missing the hype? Did you know that 4 Pics 1 Word already reached 220 million downloads and counting as of today? Yes, you heard it right! With its simple premise and mechanics, many players worldwide are hooked on this game. Take note that this is an endless game; if you check the dictionaries, there are more than 250,000 words, which can be included in this game. So, are you ready to show off your vocabulary prowess and prove to everyone that you have the best mettle in terms of words? Play this thinking game now!
4. Two Dots
If you're looking for a relaxing yet brain-teasing game, then you should not miss adding Two Dots to your list of thinking games. In this casual puzzle game, you will be set on an exciting adventure with two fearless dots to solve different compelling brain twisters. Here, all you have to do is to connect the dots. Generally, you need to link the spots with a similar color. You'll be set with a unique objective at each level, which includes the color and number of dots you need to connect. The levels will become more difficult as you progress in the game.
In playing Two Dots, you need to be keen when connecting dots. Here, you can create a line or square, but not a circle or slanting line. Also, be keen on the colors of the dots and the moves available at a particular level. Moreover, don't miss the tips and tricks before you start as it might help you advance quickly in the game.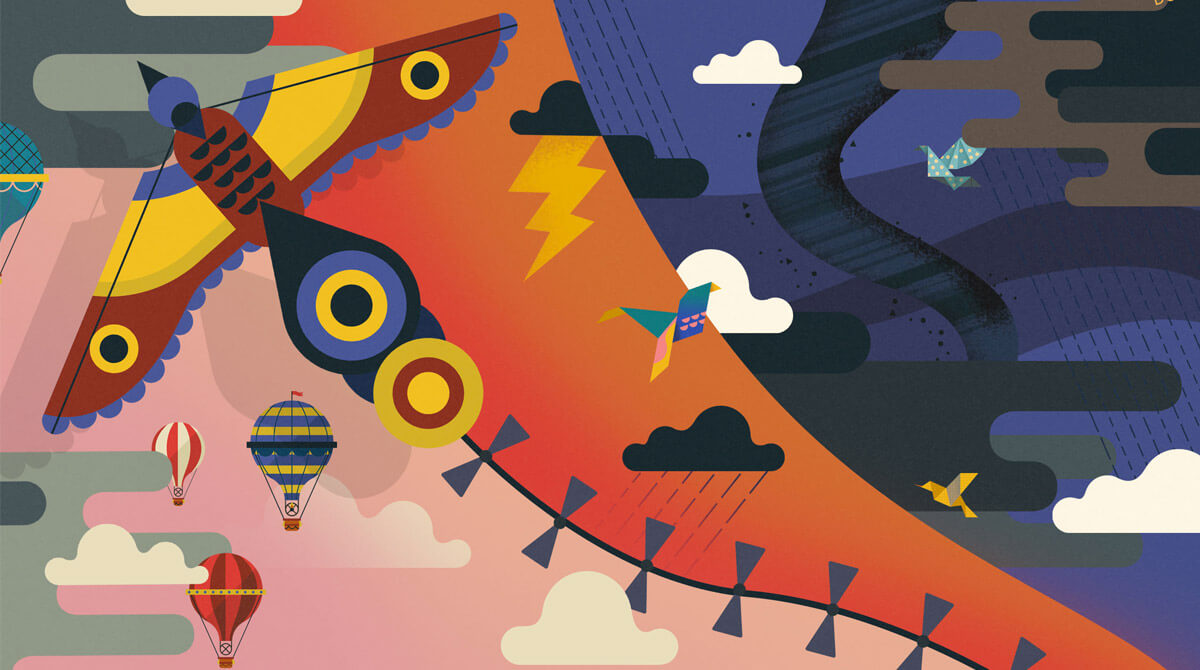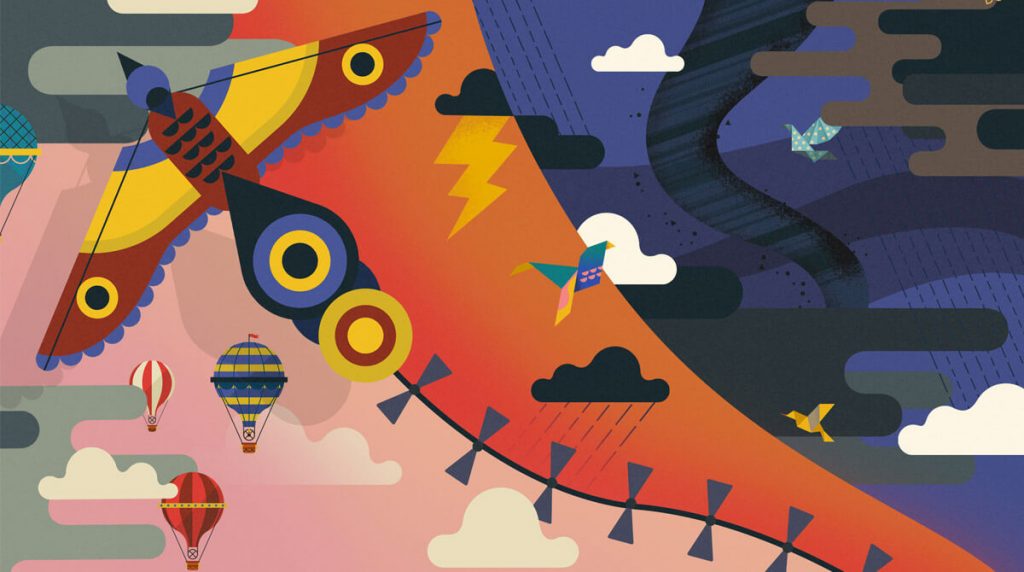 5. Hocus.
Last but not least is game bra.in's a creation that will surely tease your brain edge ultimately- the Hocus. If you're looking for a unique thinking game that will excessively exercise your brain cells, then you better not miss the chance to play this casual puzzle game. Your main goal in this game is to put the red cube into the red hole successfully. It may sound easy, but don't end your words there, as the challenge will become more difficult in the succeeding levels.
If you're not familiar with how Hocus works, then, fortunately, the devs prepared a simple tutorial that will help you understand its basics. Like the usual puzzle games, the first levels are easy to fulfill. However, as you progress in the game, the levels will become difficult to surpass. There are times that you'll face tricky abstract objects that will terribly tear your brain big time. If you think you have the extreme brain skills to play Hocus, you better show off what you've got by playing this game on your PC now!
So, there you have it! Take note that these thinking games are more beneficial for children, especially in terms of enhancing their creativity and mental skills. But, that doesn't mean that adults can't play these games. In fact, you can play these games and show your opponents who has the most effective brain and puzzle-solving skills. And if you think these five thinking games are not enough, you can simply download and play more mind-teasing and puzzle games here in Games.lol, for free!