The most iconic subgenre that we can always hear being mentioned is match-3 games. Aside from their relaxing and straightforward premise, these types of games are indeed suitable for all ages, and it doesn't require to have in-depth gaming knowledge. Though match-3 games depict straightforward gameplay, there are times that these games become challenging, especially when you reach high levels where your moves become limited and the objectives become more complex. But, don't worry, you'll be accompanied by some power-ups that will help you surpass the difficult levels.
Whenever you're asked what match-3 game you used to play, one game quickly pops into your mind, which is Candy Crush. This casual match-three game is infamous as one of the most celebrated games. With its adorable graphics and enticing game effects, there's no way you won't download this game. But to give you a taste of other match-3 games, here are some you can play aside from the phenomenal Candy Crush.
The 7 Addicting Match-3 Games You Can Play on PC
Take a look at our curated list below to know what match-3 games are more addicting than Candy Crush;
1. Merge Mansion
Starting our list of best match-3 games is Metacore's Merge Mansion. If you're fond of match-three puzzle games and redecorating, then this game is for you. As the title suggests, your main goal in this game is to merge and match similar items to unlock a particular item that can help you with your renovation task. Furthermore, you can freely decorate the manor in any style or theme you want.
Another amazing thing about Merge Mansion is that it gives you access to the mysterious secrets of Maddie's family. Additionally, don't miss discovering some unknown areas of the mansion. You'll usually unveil these as you progress through the game while you renovate the house. So, are you ready to unleash the hidden stories of the past while bringing back the beauty of the manor? Play this merging-renovating puzzle game now!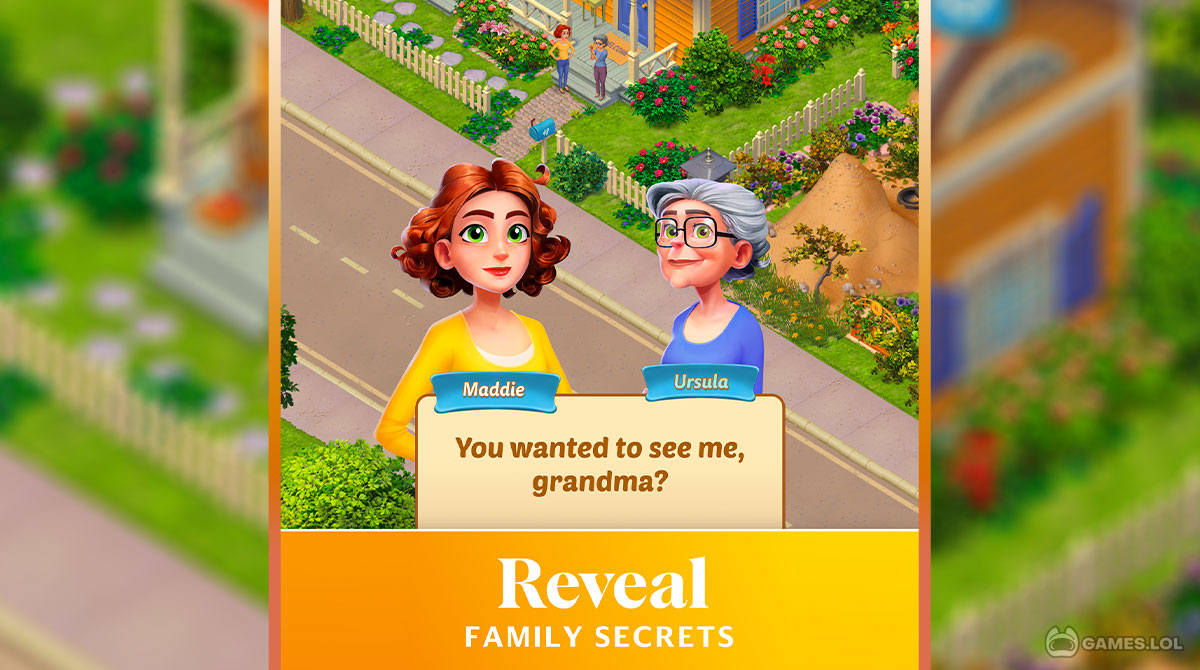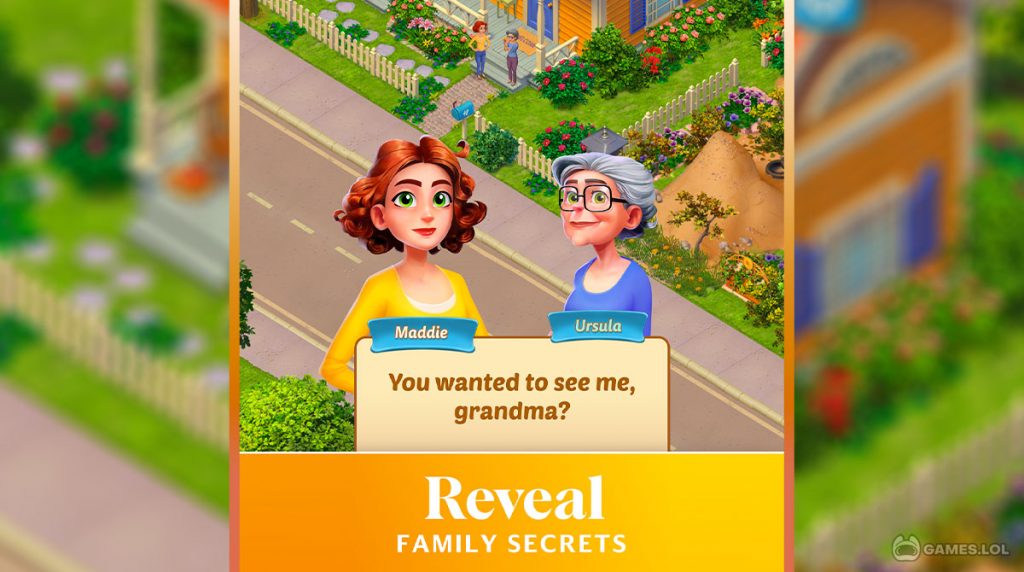 2. Toon Blast
If your sweet tooth is already full of the delicious candies of Candy Crush, you can alternatively embark on an exciting adventure with match-3 gameplay with Toon Blast. It's a wonderful creation of Peak Games and features fantastic cartoon characters, namely Cooper Cat, Wally Wolf, and Bruno Bear. Also, it portrays artistic and colorful graphics that will surely captivate your gaming heart.
Like Candy Crush, instead of candies, you'll be matching colorful cubes, and you need to match three or more similar cubes while aiming for a particular objective for that level. However, take note that the more levels you surpass, the level of difficulty also increases. But, don't worry because power-ups like rockets, blasting cubes, and more are there to rescue you. As you finish each level, you'll experience different magical worlds along with the Toon Gang, making the game more exciting.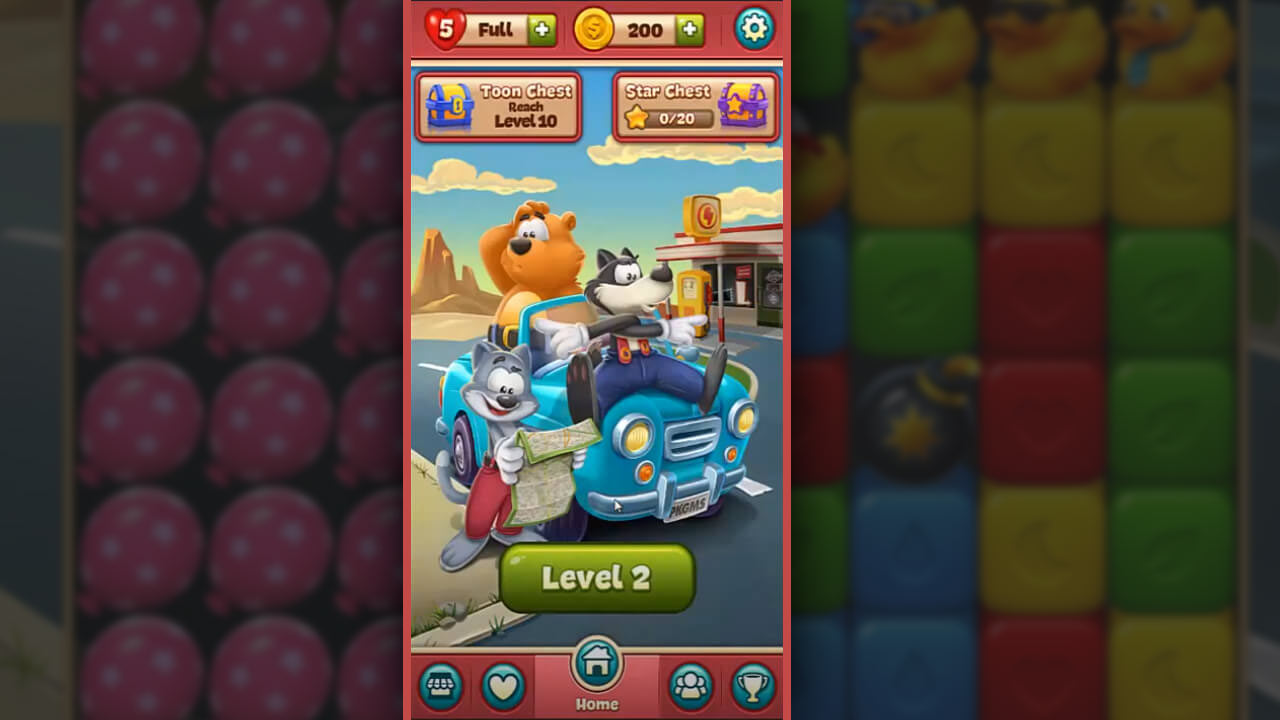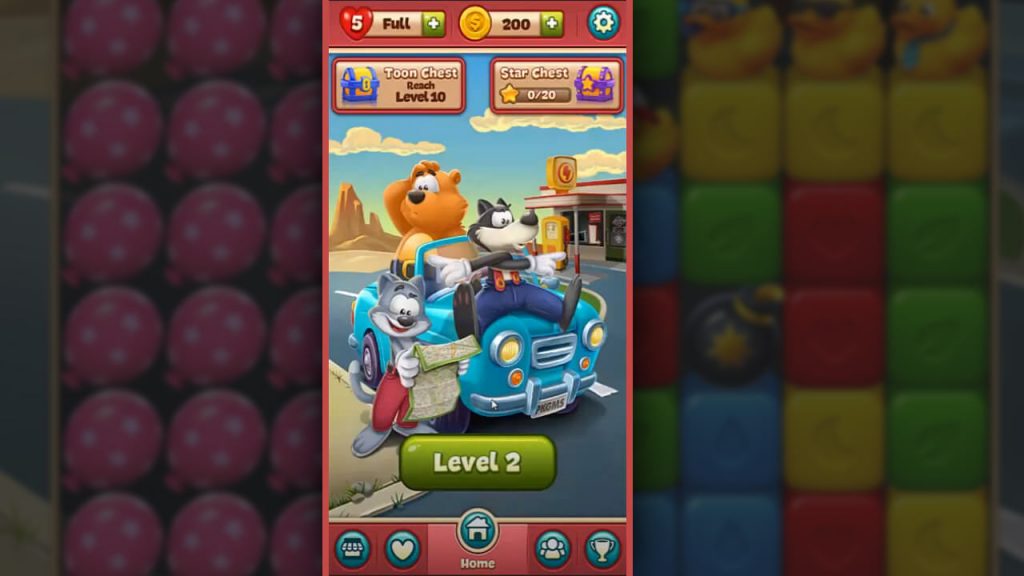 3. Toy Blast
Joining the roster of best addicting match-three games is another creation of Peak Games called Toy Blast. If you enjoyed playing Toon Blast, you'll surely enjoy this game too. You'll be set with loads of toys here, making it suitable for kids but still playable even for adults. If you're looking for a match-3 game that depicts awesome animations and playful aesthetics, you better not miss the chance to play this match-3 game.
Here, you need to overcome more than 1500 levels full of fun and challenges. Each level gives you a unique objective or challenge. There are times that you need to surpass a certain number of scores, clear the board in a particular time limit or moves, obtain a specific number of toys, and many more. Are you a competitive player? Aim to be at the top of the leaderboards and defeat all players worldwide. If you're amazed by the wholesome and engaging gameplay of Toy Blast, you better add this game to your list!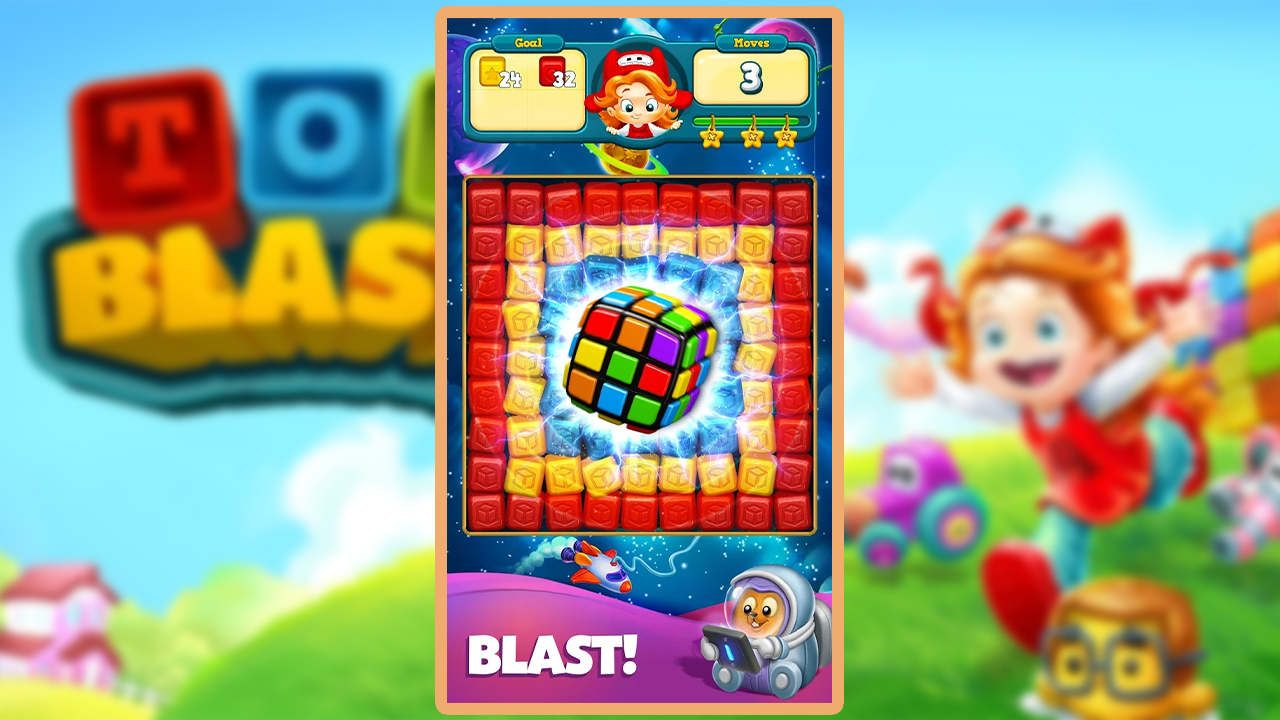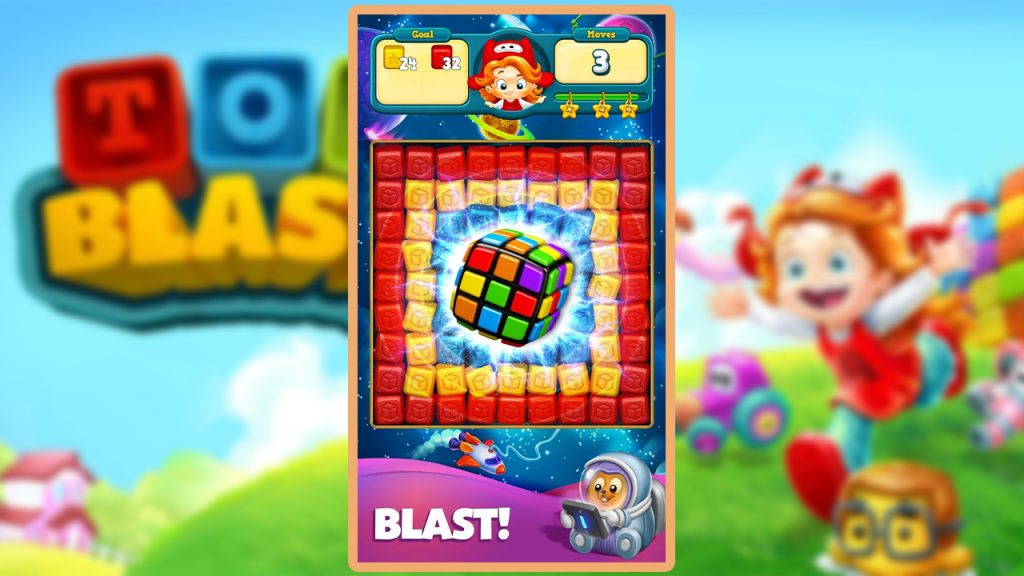 4. Disney Emoji Blitz
Good news to Disney and Pixar lovers! You'll enjoy playing your favorite Disney characters through match-three puzzles with Disney Emoji Blitz. It's a fantastic match-three game made by Jam City that features iconic Disney characters like Mickey Mouse, Simba, Lion King, Aladdin, Sully, Elsa, Anna, and more. In this match-three puzzle game, your goal is to align three or more alike Disney emojis vertically or horizontally to eliminate them on the board.
Upon playing, you'll not be set with limited moves; instead, you need to work with the limited time. Most of the time, levels run for 60 seconds, and from there, you need to surpass the required objective in order to advance to the next level. Like the usual match-three games, you're also set with useful power boosts that can assist you on challenging levels.

5. Royal Match
If you immensely enjoyed playing Merge Mansions, then you better set your PC and download Dream Games' Royal Match. In this match-three puzzle game, you are tasked to match tiles, accomplish different puzzles and earn loads of gold stars. Aside from solving puzzles, you can also unleash your creative edge by decorating the castle with your hard-earned gold stars. Apart from its catchy animations and peculiar backdrop, it also offers captivating animations and engaging music that will surely energize your hands to solve more puzzles.
Unlike the usual match-three games, Royal Match has a unique approach to its levels, which means there are no such repetitions. Instead, there are various tile combinations to explore. But, like with the typical games, there are also power-ups that you can utilize to clear the tiles faster, like Disco Balls, TNT Barrels, and Firework Rockets. Additionally, it would help if you were mindful of the obstacles in each level and the treasure chests that might include coins, boosters, and even power-ups.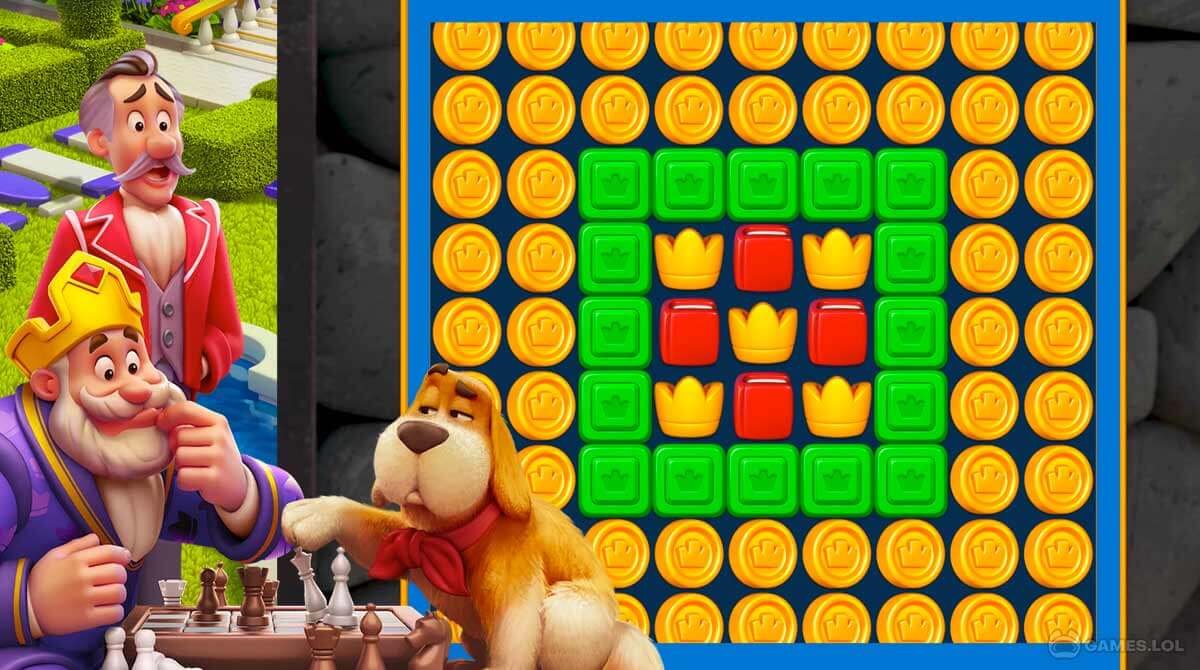 6. Gardenscapes
If you're fond of playing match-three games and at the same time have a green thumb, then you'll definitely love the idea of Playrix's Gardenscapes. Like Merge Mansion and Royal Match, this match-3 puzzle game also depicts a simple premise that focuses on solving match-3 puzzles and redecorating. It also portrays the usual mechanics and gameplay of most match-three games.
What's more impressive about this game is that it depicts an exciting storyline that features you as the lucky inheritor of the mansion with a beautiful garden. Also, there are helpful pieces of stuff that will fasten your progress, such as power-ups, boosters, and loyal pets. If you're not familiar with this game and its mechanics, the devs prepared an excellent cinematic introduction and tutorial that's perfect for first-time Gardenscapes players.

7. Cookie Jam Blast
Last, but definitely not least is another creation of Jam City – the Cookie Jam Blast. If you're tired of having cartoon characters, tiles, colorful candies, and cubes, then you might consider fulfilling your sweet tooth with assorted cupcakes and cookies. Similar to the typical match-3 games nowadays, this game also depicts the same gameplay and mechanics like matching three or more sweet treats to clear the board.
Just like the famous match-3 game nowadays, Cookie Jam Blast also features compelling challenges and enables you to earn boosters to help you level up. If you're stuck on a level, you can alternatively utilize some explosive power-ups. These can clear the board faster and help you advance quickly. Additionally, you can immerse yourself in different special events to acquire limited edition airships and so much more to discover.


So, there you have it! It's time to extend your games list now and download all of these match-3 games right on your PC for free! If you want to discover, explore and play more match-3 games, check them out here in Games.lol.