It's that time of the month where people suddenly have a thing for hearts, flowers, and romantic dates. We're talking about Valentine's Day, the day where people express extra love for their partners. Unfortunately, not everyone will have the opportunity to showcase their love to their special someone. This is because they don't have any significant others in the first place.
They are the single people, who usually loathe Valentine's Day. Especially when couples display their affection in public or on social media. If this is also your situation, well you don't have to wallow and feel lonely during this time. There are many things you can do like play video games. Some of the titles can make you feel the love on Valentine's Day.
You can also find games where you can release some tension and pent-up anger. Whatever you want to feel, you will likely find video games to play. If you don't know where to begin, well this article will help you with that. It will list down five games that you can play during Valentine's Day if you are single.
5 Best Valentine's Game Titles For Singles
This list tackles the five best games you can play on Valentine's Day if you have no one to spend it with. You can fill that gaping loneliness with some virtual love through dating simulators. If you have some frustrations over a break-up or a rejection, then some competitive PVP might relieve your stress. Either way, you can spend Valentine's the best way gamers know best– playing video games!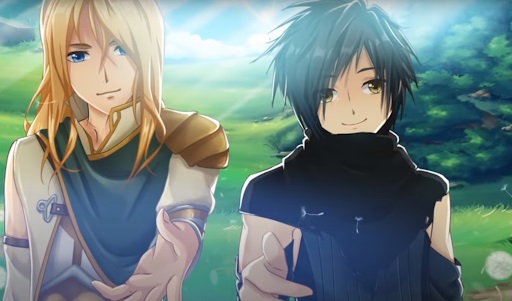 Anime Love Story Games: Shadowtime
If you're looking for a game that can make you feel the love, then try playing Anime Love Story Games: Shadowtime. It's an interactive love story simulation game that combines elements of RPG and Virtual Reality. It also has amazing anime-like graphics which adds to the excitement and gaming experience. In this game, you play the role of a high school girl who's searching for love.
But two guys are vying for your attention, one is your childhood friend. The other is a popular guy who also happens to be a gamer that you have a crush on. You play the VR game Shadowtime with both of them regularly.
Love Balls
If you prefer a more casual romantic game that's still fun to play, then you should try Love Balls. It's a puzzle game where you just try to help the blue ball and the pink ball get together romantically. To do that, you will just have to draw lines or shapes that would push them to be together. It's a relatively simple game but also a bit addictive to play.
There will be various levels for you to complete. You will have to solve the puzzle of getting them together. Some stages will have gaps between them, so draw a shape to get them closer. Some are blocked with objects so you need to plan accordingly. It's a fun game that can likely keep you playing for hours.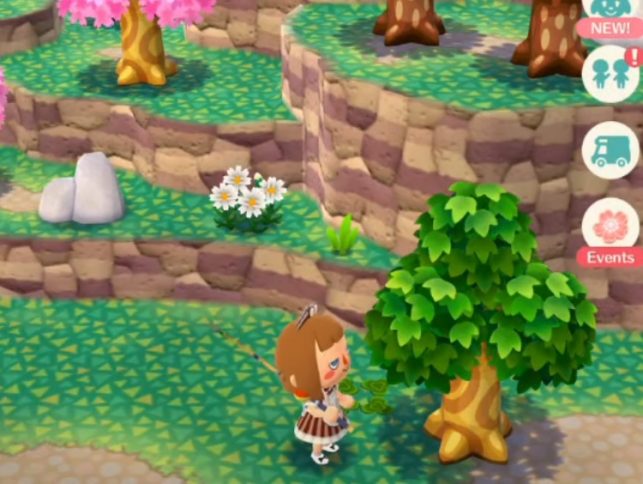 Animal Crossing: Pocket Camp
If you don't like a love story, but would still prefer a wholesome game, then you should try Animal Crossing: Pocket Camp. It's a casual simulator where you play the role of the manager of a camping ground. Your job is to make sure that animals visiting the camp are accommodated. This usually means providing them with whatever they need. In return, they will give you items and materials you can use to design and decorate your campsite.
The goal is to get the villagers to visit your campsite. And you will need certain items to entice them to visit. It's a fun title that involves building, decorating, and socializing. You definitely will be preoccupied if you play this game.
Critical Ops
If Valentine's grinds your gears, then you need to release some of that tension with some competitive shooting games. One of the best in the genre is Critical Ops. It has a variety of game modes for you to play. But most of the time it will be a game that involves you to squad up and fight against another team. It's a great way to release pent-up anger since it involves shooting enemies.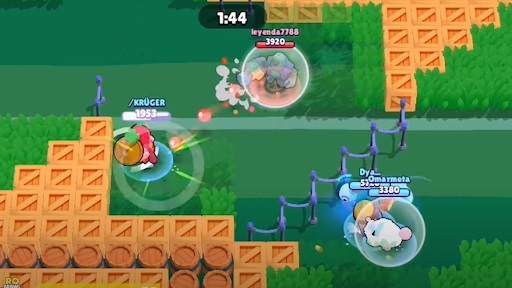 Brawl Stars
Another game you can try if you're a bit bitter is Brawl Stars. It's another multiplayer game that involves fighting against other players. But this time, instead of just shooting them, you will be using different characters with different skills and abilities. The heroes you will use here are called Brawlers. The game features many different game modes for you to play like a 3-vs-3 battle, battle royale, and many more. it's a fun title if you want some of that goofy cartoonish action.
Gaming On Valentine's Day
Feeling the love on Valentine's Day doesn't need to be all about candle-lit dinners, and love letters. It can be as simple as sitting on a chair and booting up your favorite PC game. So, treat yourself to a sweet adventure by playing these game titles on your PC! And since we're feeling the love today, you can play all of them for free!