Are you an avid fan of the characters of the animated film The Addams Family? Well, we have good news! You can now play the Addams Family: Mystery Mansion on your PC! This lovely family will certainly entertain and capture your imagination like the millions of people around the world with their horrific delights. If you are fascinated by the charm of this creepy and weird family, playing this simulation game will be a great choice as you need to help Morticia and Gomez renovate their home.
Addams Family: Mystery Mansion Gameplay
The game starts with the main characters Gomez and Morticia in the park. Because of Morticia's spell, the mansion will disappear and its surrounding areas. As a result, the mansion will be left empty and your quest will start here. If you're not that aware of how the game goes, there will be a tutorial at the beginning of Addams Family: Mystery Mansion game. You can use this to learn more about the basics of gameplay.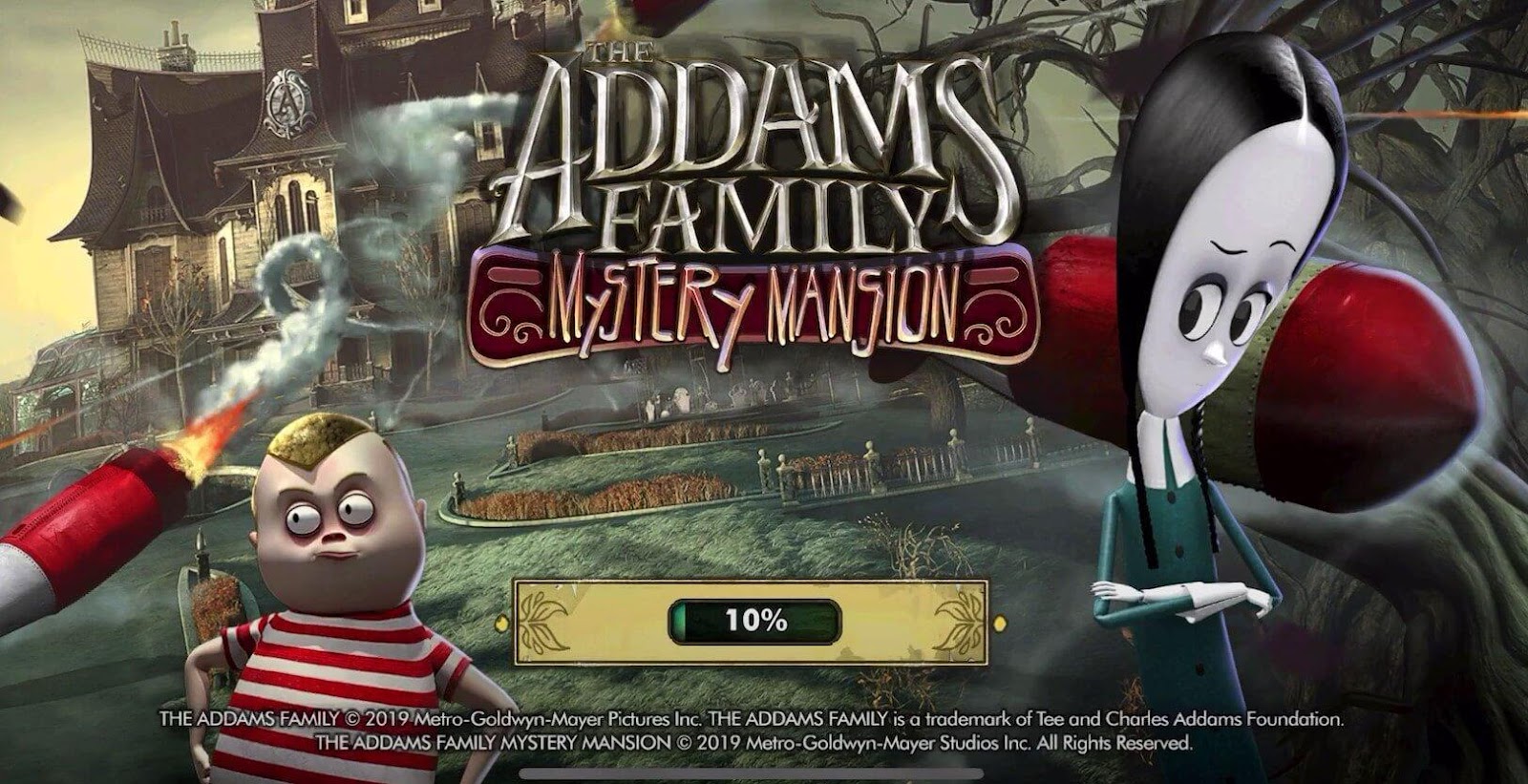 Interior Designing Game
Needless to say, your main task is to be an "interior designer" of the mysterious mansion. You need to transform the empty house into a horror-inspired haunted mansion by collecting gold and gems to unlock items and collectibles. As a creepy room planner, you're in charge of redesigning and decorating the mansion with scary decors and furniture. There is a lot of available customization that you can unlock as you progress, too.
Decorate to Terrify
Aside from gems and gold, you can also collect the other characters in the Addams Family. Welcome Pugsley, Uncle Fester, Wednesday, and many more in your highly decorated mansion. As mentioned before, you can't just decorate or design the home according to your taste. You must count in the Addams Family characters' wish lists. You need to furnish the haunted mansion according to the taste and appearance the family wants it to be.


Along the way, you will encounter these requests and your job is to carry them out dutifully. By effectively fulfilling their wishes, you can earn the necessary resources to help you redecorate the mysterious mansion. Requests will vary, but if you know what the word 'Haunted House' means, you're good to go! You can add some spiders and cobwebs or place dangerous carnivorous plants in the hallway. These and more will earn you great points!
While playing the game, you will also come across different levels and messages from NPCs to get into available missions. Once you achieve the rewards, you can unlock objects and expand the house by obtaining new rooms.
The Weirder, The Better
Addams Family: Mystery Mansion features various spooky furniture and items that fit to the taste of the creepy family. That's why you need to check out and choose weirder and creepier items that they will surely love.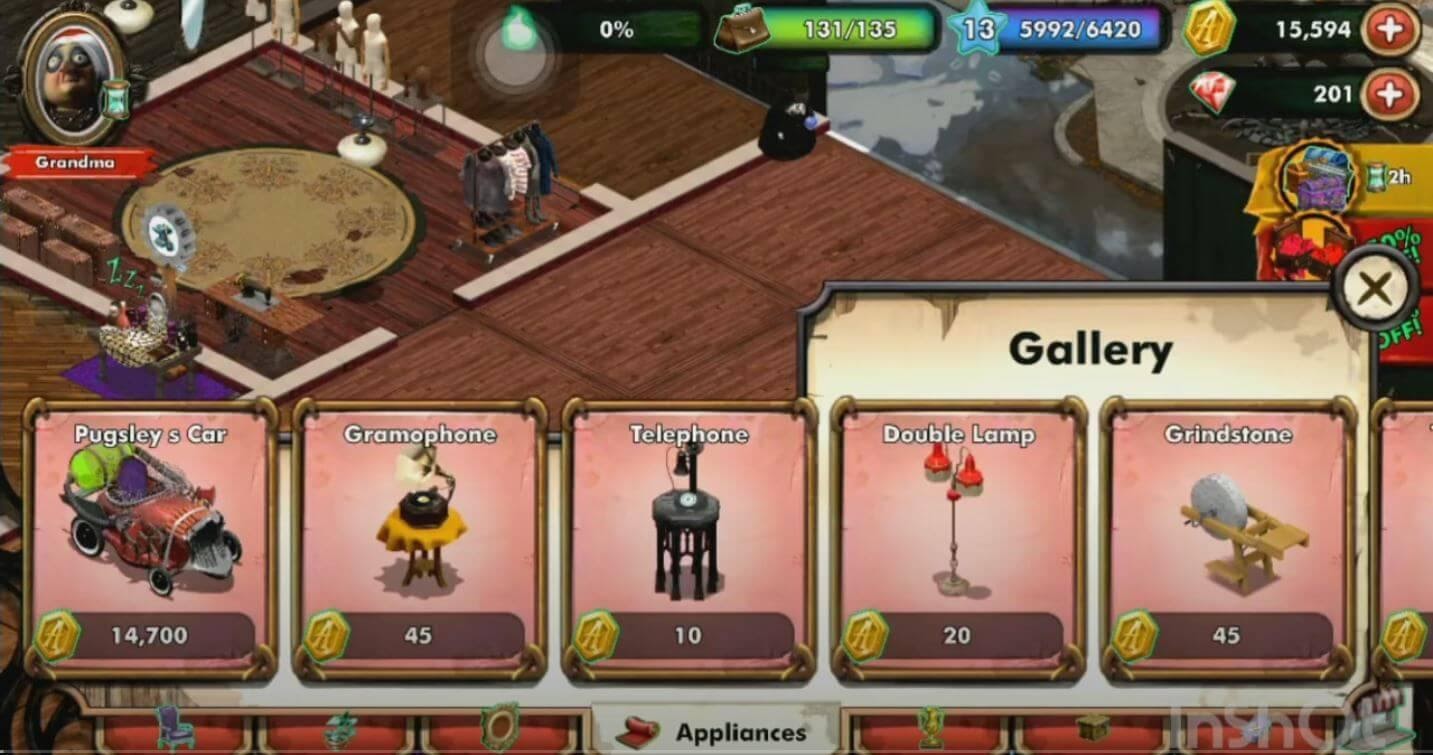 Once you get to progress into higher levels, expect harder tasks or requests that require you to secure a high number of gems. You can speed up these levels easily by buying gems. However, you can also go through these difficult levels without spending any real cash by grinding more.
Addams Family: Mystery Mansion: Your Other Tasks
In addition to redesigning the mansion with the kookiest decorations, you can also help each family member with their set of chores. Once you unlock other characters, you can help Morticia with her gardening duties, assist Wednesday with her science projects, and other stuff. But, beware and pray hard that Pugsley will not be there to destroy everything.
Furthermore, you can also craft weird items to help you grant the wishes of the family. Plus, you can dress up the characters with some creepy costumes while enjoying the hilarious story together with their audacious lines. Plus, get a chance to know more about the family's creepy little secrets.

Final Thoughts
Addams Family: Mystery Mansion is a simulation game that young players, as well as adults, will surely love! The game concept both portrays simplicity and creativity. As you explore the game, you will be amazed by its good graphics and aesthetic theme–though weird and spooky. Moreover, you will enjoy listening to the sound effects and music's horrifying vibe. It gives a magnificent experience to every gamer in terms of interface.
Furthermore, since the Addams Family: Mystery Mansion's story is derived from the original story of the movie, you will hear similar amusing conversations between the characters in the game. If you already watched the movie, you know what we're talking about.
This game is unquestionably worth downloading, not only for The Addams Family fanatics but also for gamers that want a combination of something mysterious and terrifying plus interior decorating. So, check out this weird game and download it now on your PC. Start uncovering the most horrifying items you can find today!