Mobile games are the best kind of games because they can be played on a mobile device. You can bring it anywhere you want. Some mobile games can be played without the Internet, while some can only be enjoyed when connected online. Today, there are thousands of mobile games for people to play. And they are spread out in different genres or game categories. Among these include arcade mobile games, action, adventure. horror, puzzles, and more!
Like video games made for consoles (either Xbox or Playstation), there are mobile games made for Android and iOS phones. It depends on the compatibility of the game. Some of these mobile apps are made for Apple users only, while some are exclusively made for Android. Most of the time, mobile games are always designed for both since the target market is widespread. In short, millions of players worldwide download mobile games daily depending on their popularity, the player's preference, and the gameplay itself.
Since there are thousands of mobile games that are super popular, gamers want to try them out on different platforms. One of the most requested platforms would be the PC because it's more accessible compared to consoles. Not everyone has a gaming console, but many people own a PC. And if you're one of these people who wants to try playing mobile games on PC but don't know which games to play, here are five trending games you can play for free through Games.lol.
1. Among Us
2020 has been an unfortunate year for everyone. Most people lost their jobs and were advised to stay inside their homes to avoid being caught by COVID-19. What made lockdown and quarantine so much better were video games, and one of them is Among Us.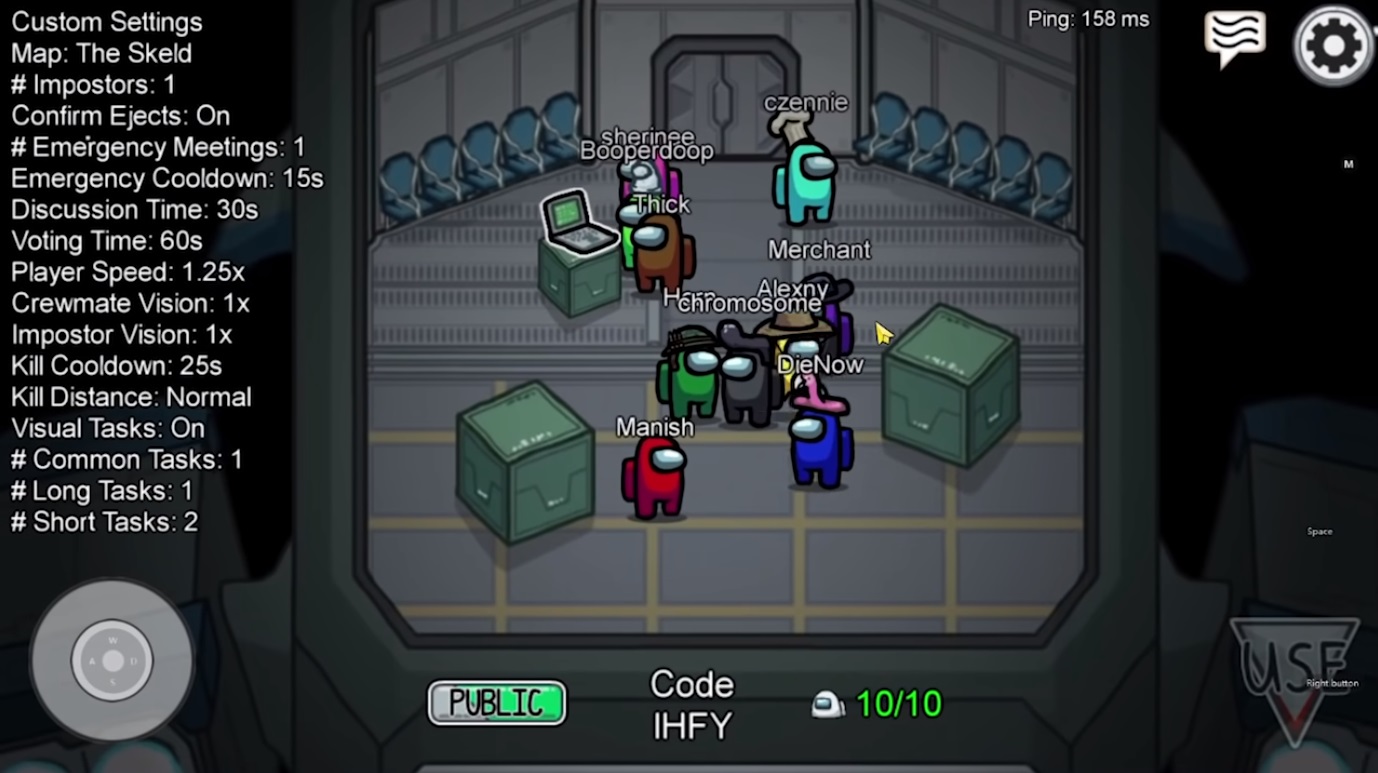 Among Us became popular in 2020, but it was initially released by InnerSloth LLC in 2018. Thanks to famous YouTubers and Twitch streamers, Among Us came into the limelight in an instant. Because it was a smash hit, it was named Game of the Year for Best Mobile Game and Game of the Year Best Multiplayer Game at The Game Awards.
Since then, millions of players around the world have started playing this game. You can play it with friends or with strangers. But most importantly, you can play it more immersively when you play it on PC.
2. Call of Duty: Mobile
If you're a fan of tactical shooter and action games, you will enjoy Call of Duty: Mobile. Prepare to head on to the battlefield and destroy your enemies. The critically acclaimed Call of Duty mobile version makes its way to the PCs! It is one of the best battle royale games with a map rich in details, cool character models, and a wide selection of arsenal.
Millions of fans have waited for the launch of Call of Duty Mobile in the year 2019, making it one of the largest launches in history. And with its ever-growing community, you will always find new ways to shoot and kill your enemies. Make friends along the way and hone your skills on the battlefield.
3. Genshin Impact
miHoyo Limited, known for Honkai Impact 3rd, launched Genshin Impact on September 28, 2020. Even though a lot of people compared it to The Legend of Zelda: Breath of the Wild due to the very similar graphics, it still created a strong impact on its players.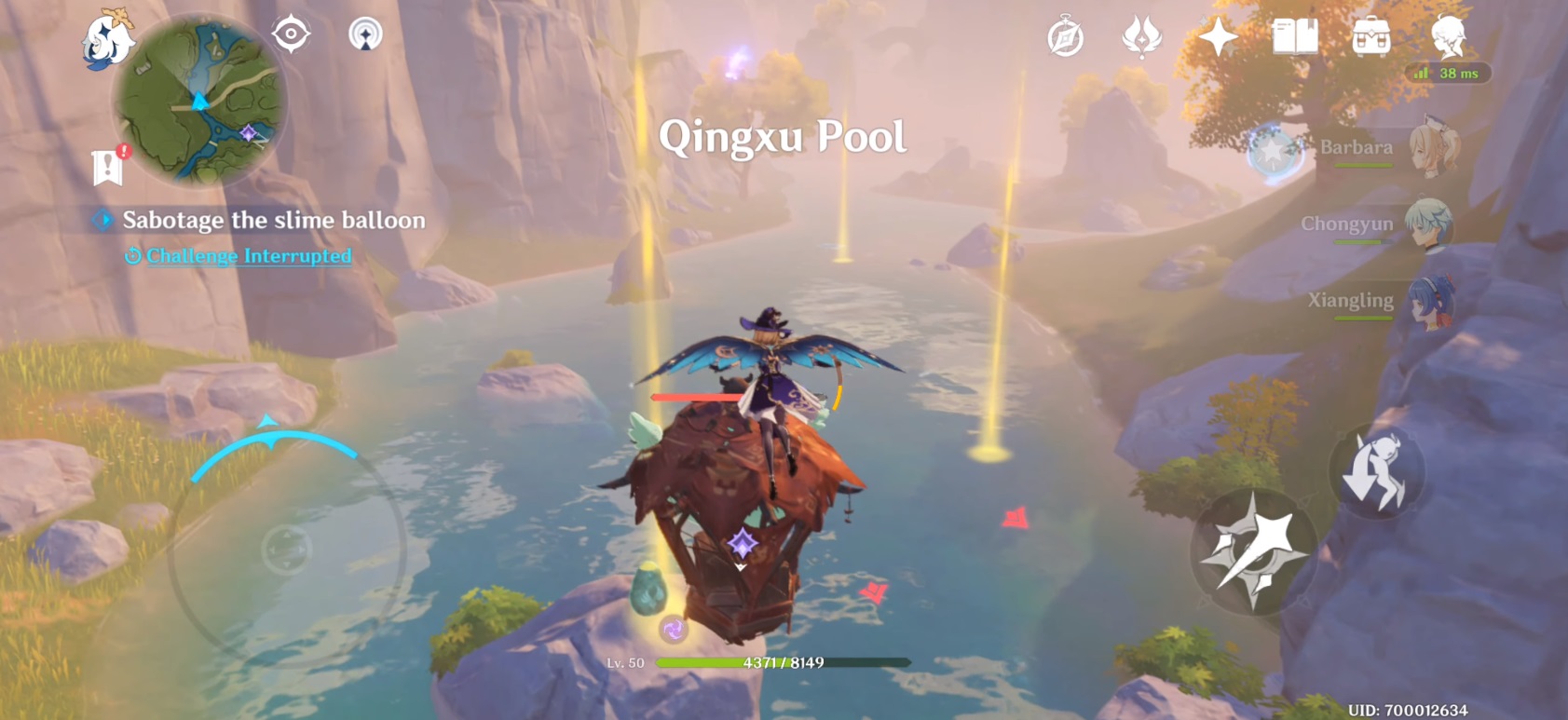 This role-playing action game is perfect for its open-world fantasy-based gameplay. So if you are looking to go for an adventure in a magical world full of NPCs and beautifully-designed architectural structures, Genshin Impact is the perfect highly immersive game you should play.
4. Pokemon Go
Everybody knows the Japanese animated series Pokemon. Over the past years, the hit series released different game versions that have swept away the crowd. One of which is Pokemon Go, a highly addictive mobile game where players get to join battles, watch their Pokemons evolve, go Pokemon hunting, and training.
This trending game uses Augmented Reality mechanics to provide a realistic approach to the game. Moreover, you get to take on the role of an amateur Pokemon trainer that's set on a journey to find Pokemon characters wherever you go. Millions of players are playing this amazing game, and you should too on your PC!
5. Mobile Legends
MOBA games have never been better until Mobile Legends: Bang Bang came along. It's one of the most popular mobile games today. Bring your team to victory, use your champion, hone your skills, and take control of the map to destroy the enemy's Nexus. This fast-paced action RPG will bring you to an enchanted battlefield, where your only weapon is yourself.
We all know that mobile games are fun, exciting, and sometimes have better gameplay compared to some games that are created for console-gaming only. Luckily, if you want to try these mobile games on a bigger screen, make sure to get them on PC for free here at Games.lol!