Kongregate's AdVenture Capitalist is one of the best capitalism simulation games to date. Featuring endless tapping gameplay, AdVenture Capitalist provides hours of fun and entertainment. From the name of the game itself, this game is about you hiring and managing employees, attracting investors, and purchasing different upgrades. But that's just the tip of the iceberg, there are lots of things you can do to dominate the market and be on top. To help you with that, here are some AdVenture Capitalist cheats to attain millions in-game.
AdVenture Capitalist Basic Gameplay
Before getting on with some of the best AdVenture Capitalist cheats and tricks, let us look over some basic gameplay strategies. As an idle tycoon simulation game, you only have to tap, upgrade, and wait for your businesses to grow. But here's the catch–you need to manage your money wisely with the upgrades and not let it go to waste.
You will start on The Earth adventure stage and will need to earn $100 trillion before unlocking The Moon stage and another $100 megabucks to begin The Mars adventure stage.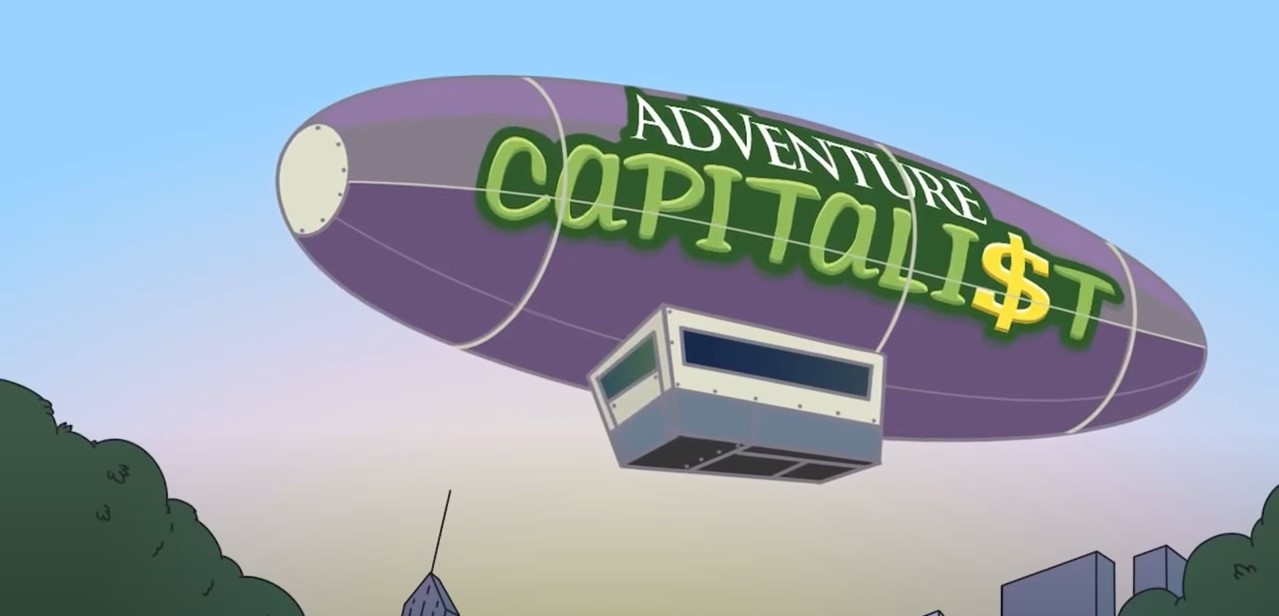 AdVenture Capitalist Cheats & Tricks
Learn the ways of the game by reading the list of cheats and tricks below.
Unlock All the Managers
A great way to quickly earn millions on AdVenture Capitalist is to unlock all the managers as fast as you can. You need to unlock all the managers by the time you have put up at least 5 or 6 businesses.
Upgrade Your Business
Just like most successful businessmen, you will begin the game with a small start-up — a lemonade stand business. To skyrocket your business, you need to start by upgrading this lemonade stall and expanding your other businesses in the area. To make the most out of your returns, you need to check the "unlocks" menu to see how much you need to spend to fully upgrade each business that you own.
Unlock Angel Investors
As you progress in the game, you will be given a chance to attract angel investors. But there is a catch–for an angel investor to invest in your business, you need to sell your existing company and start from scratch. All of these are worth it, however, because angel investors will help to exponentially increase your profit.
Watch Ads for Double Earnings
Watching an ad by clicking the TV icon that appears on your screen could help in doubling your profit for four hours per ad. Continuously watch ads to gain twice your earnings for an extended period.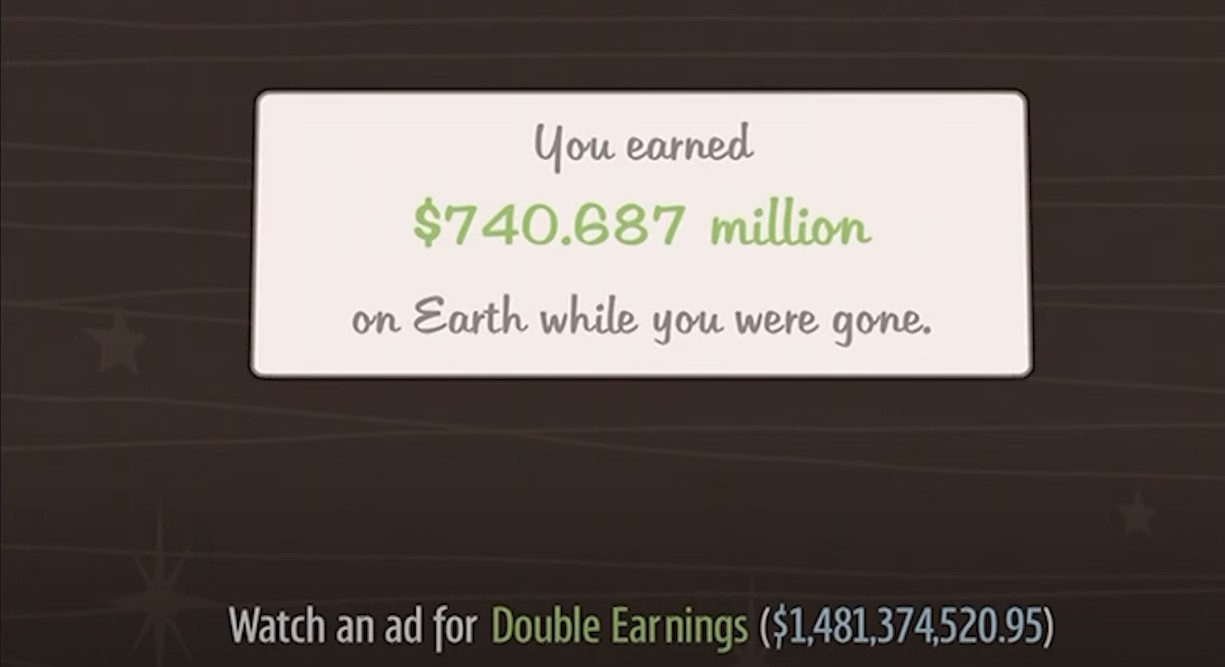 Additional Tips
Aside from the common AdVenture Capitalist cheats we mentioned, here are some additional tricks to help you reach The Mars adventure stage in no time.
Join Events
Just like other simulation games, AdVenture Capitalist also hosts in-game events for all its players worldwide. By simply participating in these events, you will receive rewards that are essential in growing your business. To join, simply go to the adventure section, click the events button, and launch.
Dress-Up in Outfits
Another easy way to rake in the bucks is to dress up your avatar. You can use specific outfits to boost your capital gain by either fast-tracking the time you get your return on investment or serving as a multiplier for your profits. Some of the best outfits to wear for your avatar include the Lunar Pants, which adds a 25% speed boost for your cheese mines on The Moon stage; and the Tip-Top Tuxedo Pants for 30% more speed on your donut stalls on The Earth stage.
Pro Tip
Items can be equipped any time so make sure to use them wisely. If you are playing on The Moon stage, wear outfits that match that stage to boost your character. Simply tap on the outfit to learn more about its attributes.
Earn Gold
You will need gold to help grow your businesses in AdVenture Capitalist. Simply watch ads daily to earn gold. Remember that the amount you earn will vary depending on how long the ad you are watching lasts. Additionally, you can gather gold whenever you reach certain milestones or achievements.
Get Mega Tickets
A mega ticket is a premium factor of the game. You can use this item to increase the profits of any business that you want. For every mega ticket you use, the multiplier will also increase. You can purchase mega tickets using your gold coins or using megabucks. Twenty gold coins or 10 megabucks equal to one mega ticket. Additionally, if you are running low on gold or megabucks, you can also sell your mega tickets.
Final Words
Always make sure to spend your gold, megabucks, and mega tickets wisely. Do not focus on starting more businesses without upgrading your current ones first. Also, refrain from purchasing boosters that would only give you a small amount of gold. Instead, spend your gold on more useful things like megabucks or mega tickets.
Ultimately, do not forget to enjoy the game! Play AdVenture Capitalist on your PC with EmulatorPC.