Coffee shops are becoming a staple in the community, especially with how relaxing the atmosphere in these places can be. Most coffee shops also offer aromatic coffees, comfortable seats, and delicious pastries best served with a cup of joe. Also, a lot of these places are Instagrammable, with different kinds of themes and cool interiors.
It's no wonder that coffee shops are one of the best places to visit during your day off or rest days. Most people will even come just to buy their favorite coffee on the go. Well, you can't blame the people for wanting to have their best day, it's a good habit to do so! Apart from these actual cafes, have you seen a coffee shop that serves all kinds of dishes? If not, this might be the best time to enjoy the best coffee and cooking game experience virtually.
Hop into Cafe Panic: Cooking Restaurant and learn how to manage your very own cafe while becoming a world-famous chef. Do you have what it takes to become one?  Find out now only at Cafe Panic: Cooking Restaurant. Be at your best and challenge yourself to face customers while ensuring that your cafe is thriving and becoming the best among the rest. Check more details of the game below.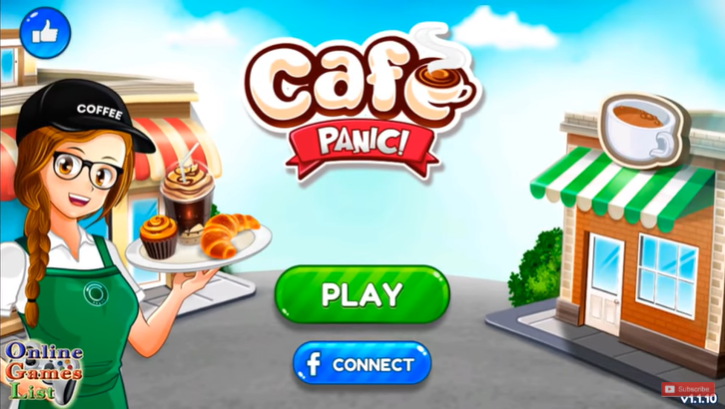 The Objective of Cafe Panic
Cafe Panic: Cooking Restaurant is a cooking and restaurant game by Boomware Technologies and was also developed in Cinema Panic 2: Cooking Restaurant. It is an unblocked game, which can also be played in web browsers since January 2018. The game's goal is to manage and organize your cafe restaurant and become well known in the industry. Your role is to play as a male or female barista and complete all the levels in the game.
You can upgrade your tools and machines in the coffee shop or adjust your character for more efficiency. Lastly, one of your goals is to unlock more shops around the world. It might be challenging at some point, but once you get the strategy, you'll be able to finish every level. Get ready to serve coffee and food items that are not entirely related to a coffee shop to rank up! Can you handle serving many customers at once? Show your skills in this fun restaurant game now!
What to do as a Barista?
You are now a barista in Cafe Panic, and your job is to manage the cafe while serving your customers at the same time. Each time a customer comes in, you need to take their order and prepare it. One of the first things that you must not forget is the patience bar. Taking note of this bar will let you know if your customers are disappointed or happy with your service. So you have to serve them their order as fast as you can. Put their rankings in the tray, and they will pay you with coins, which you need to collect to upgrade your machines and appliances.
Also, make sure not to get their orders wrong as it will affect their satisfaction and tip. As you progress through the game, you will be building up your reputation as one of the best cafes in town, which enables you to unlock more levels. Nevertheless, the fun also never stops! It's your job to complete these levels and have a chance to open new coffee shops around the world. Have fun managing a coffee shop and see if you can become successful!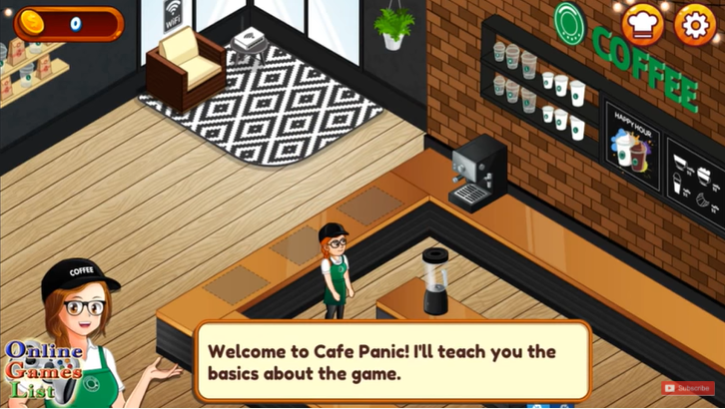 Cool Features that Make Cafe Panic Fun!
Cafe Panic offers hundreds of fun levels for you to play and enjoy. Right now, there are over 600 levels, 300 recipes, and 60 customers to complete. Not to mention the new seasons that come out every month. Each level that you face will be a challenge for your mind. It will increase your memory skills because you need to memorize your customers' orders and do everything as quickly as possible to grow impatient. Yes, it will be very hard as you climb through the different levels. But it's the perfect exercise for your mind.
As you grow your reputation and become a well-known chef, you will get the chance to save your money and open more coffee shops worldwide. May in Japan, France or other countries who knows? This best opportunity lies in your hand. Discover new recipes and connect with more people as you go around the world. But of course, don't forget to acquire new skills and equipment to upgrade your speed and cafe performance. Learn new recipes, as your customers will pay more coins for a Unicorn Frappe, Frozen Green Tea, or a delicious Kebab!
Keep your café as comfortable and cute as it can be and let your clients enjoy your restaurant. There are tons of new decorations all the time, making it the perfect meeting spot for your loyal customers. So, dive into this game now and enjoy most of its fantastic features as you manage a real restaurant in the game. Download the game on your PC today!