RTS Games are strategy games that require players to manage an army and conquer their opponents. In these games, players must manage their resources and make strategic decisions about where to send their troops. Furthermore, these are a genre of video games that are focused on controlling an army. Aside from that, these games focus on the management of resources, building bases and armies, and battling enemies. As opposed to turn-based strategy games like chess, where players take turns moving pieces on a board, real-time strategy games allow you to do all of these things at once.
RTS games can be played in single-player mode or multiplayer mode. Some RTS games have multiple campaigns and allow players to choose which one they want to play first, while others have one long campaign that can be played from start to finish in order or out of order. If you've ever played an RTS before, you probably know how addictive it can be! You'll find yourself spending hours building up your base and army until you're ready to take on your opponent's forces head-on.
The rise in popularity of RTS games led to a barrage of titles currently saturating the market. With that said, if you are looking for a decent RTS game that you can play free on your PC, then you're in luck as today we will be highlighting 10 of the best free RTS games for the PC.
Top 10 of the Best RTS Games to Play on PC
Please take note that the hierarchy of the list is random and does not indicate the ranking of each title. Below is a list of RTS games you can play on your PC for free!
Clash Royale
Clash Royale comes from Clash of Clans developer – Supercell, which is considered one of the studios' highest-grossing titles. This iconic game combines the various elements found in a collectible card, tower defense, and MOBA. Moreover, the overwhelming popularity and success of this title led to it becoming a demonstration event during the 2018 Asian Games in Indonesia. This RTS is perfect for those who love fast-paced battles against other players on a well-balanced platform.

Clash Mini
Another Supercell on this list is Clash Mini, which is a miniature version of Clash Royale. Clash Mini features cute versions of Supercell's proprietary characters. Although this may be the case, the game still packs a lot of challenges and surprises. However, don't be fooled by the cartoonish look of each character for this is still a skill-based game that requires proper planning, analysis, and execution.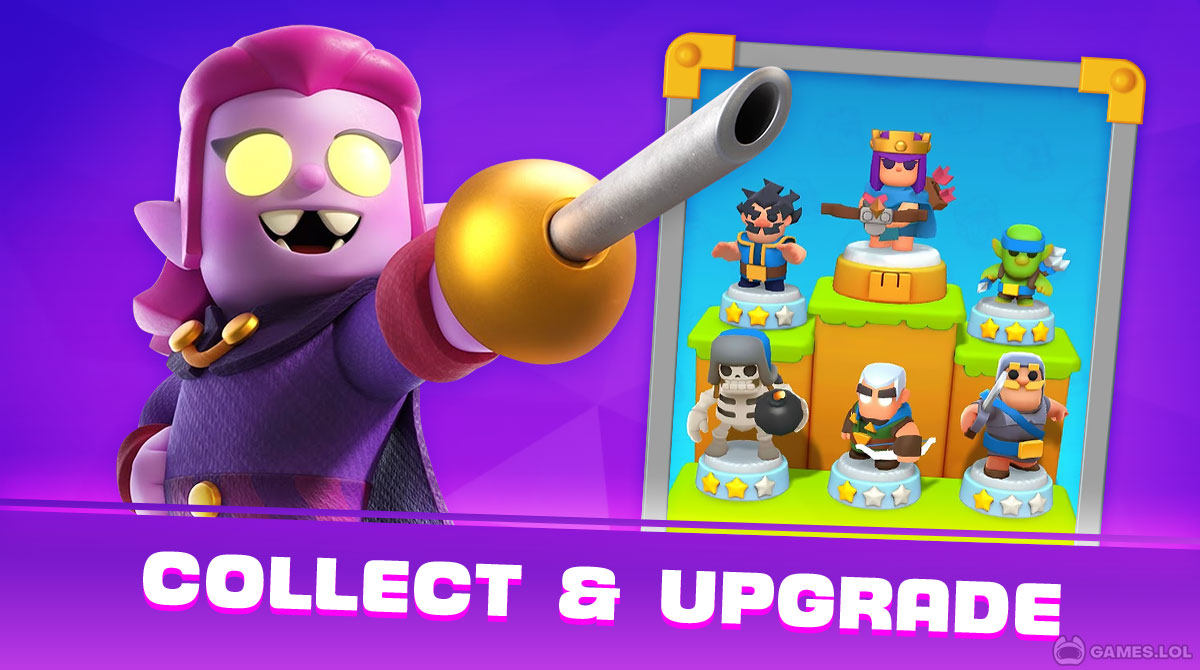 Fallout Shelter
Fallout Shelter is a freemium spinoff from Bethesda Softworks' Fallout series. This RTS simulation allows players to create and manage their own fallout shelter or vault. Players are tasked with making sure that each civilian in the vault is happy and that their abilities are properly utilized. Additionally, players need to defend their vault from outsider purge attacks. Get this RTS if you like to manage an underground shelter.

Plague Inc.
Plague Inc. comes from Ndemic Creations and is one of the most sinister titles on this list. This highly addicting game allows players to create a pathogen to annihilate the world population. In short, you take the role of an evil virologist who wants to create a global pandemic. Plague Inc. features a diverse collection of viruses that the player can use and evolve in the game.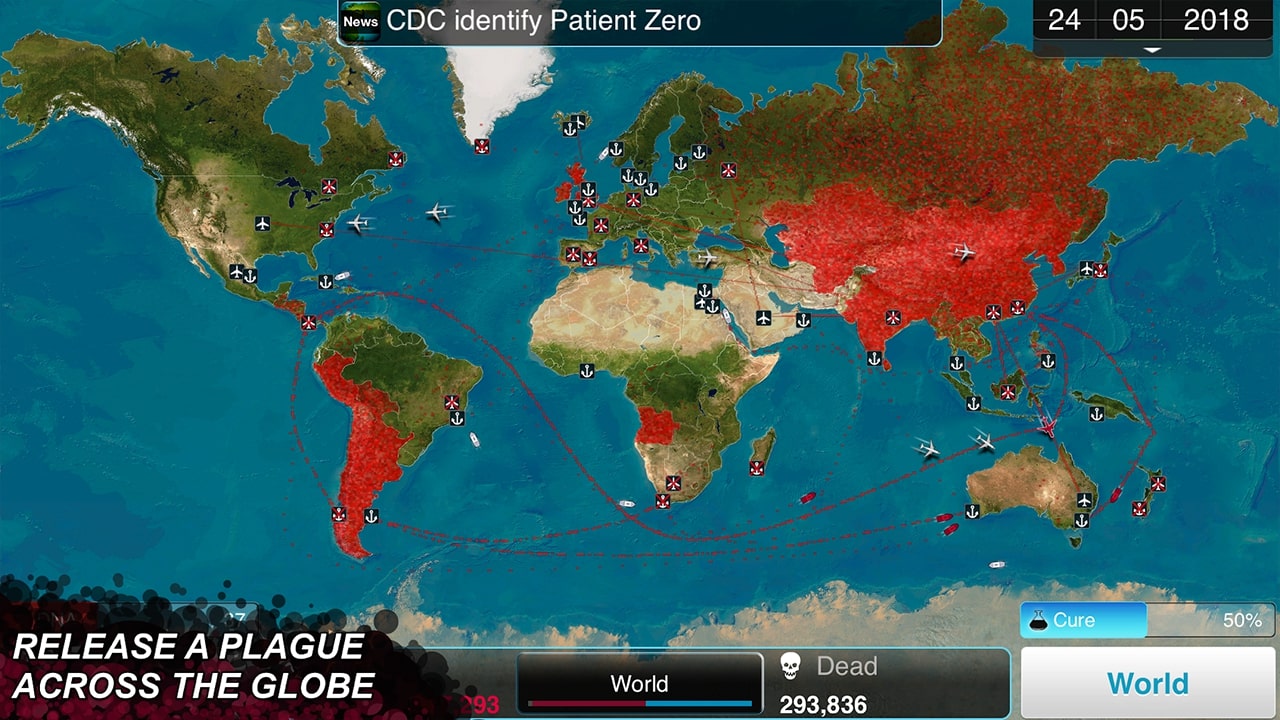 Rise of Kingdoms
Rise of Kingdoms: Lost Crusade or Rise of Kingdoms for short is a civilization-based RTS title developed by LilithGames. This epic game features real-time battles, a seamless world map, an exploration/investigation system, an alliance system, unrestricted movements of soldiers, etc. Players can choose from 12 civilizations that they will develop through the course of the game. In addition, this game also features historical figures like Sun Tzu, Julius Caesar, and Joan of Arc as commanders. Get this game if you want epic battles with historical figures.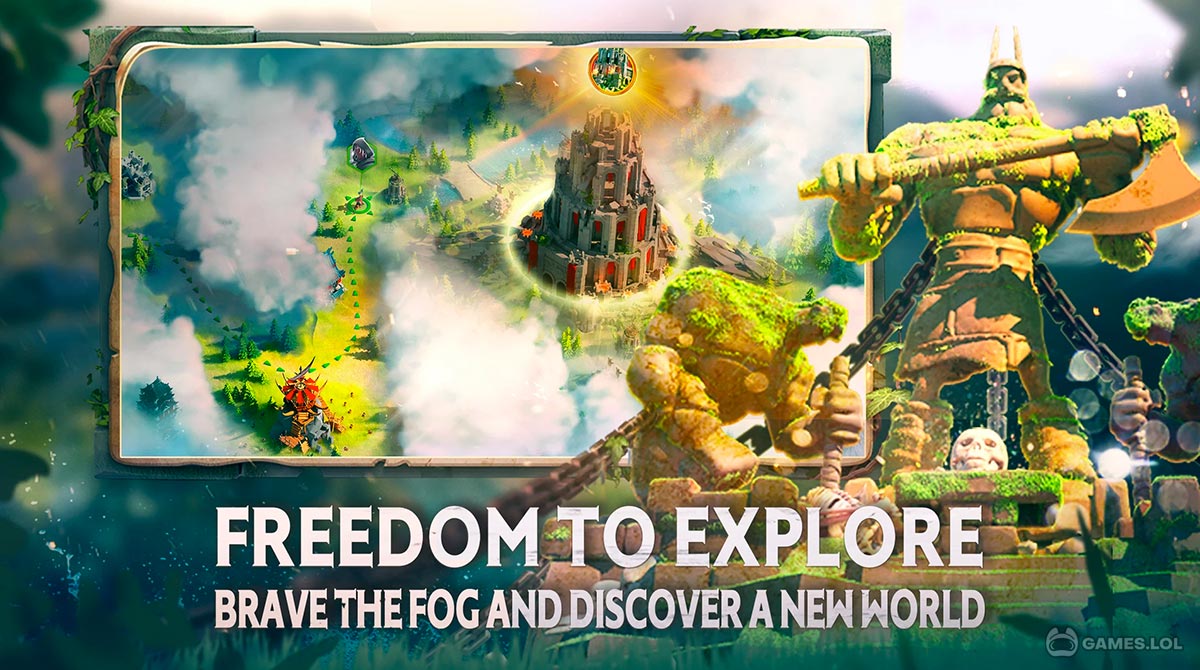 Kingdom Rush
Kingdom Rush is a highly addicting RTS tower defense game from Ironhide Game Studios. The game features huge maps and a collection of towers. In addition, the game also packs a diverse roster of characters each with their own personality and skills. Get this game if you want to test your real-time strategy skills in a fast-paced arena.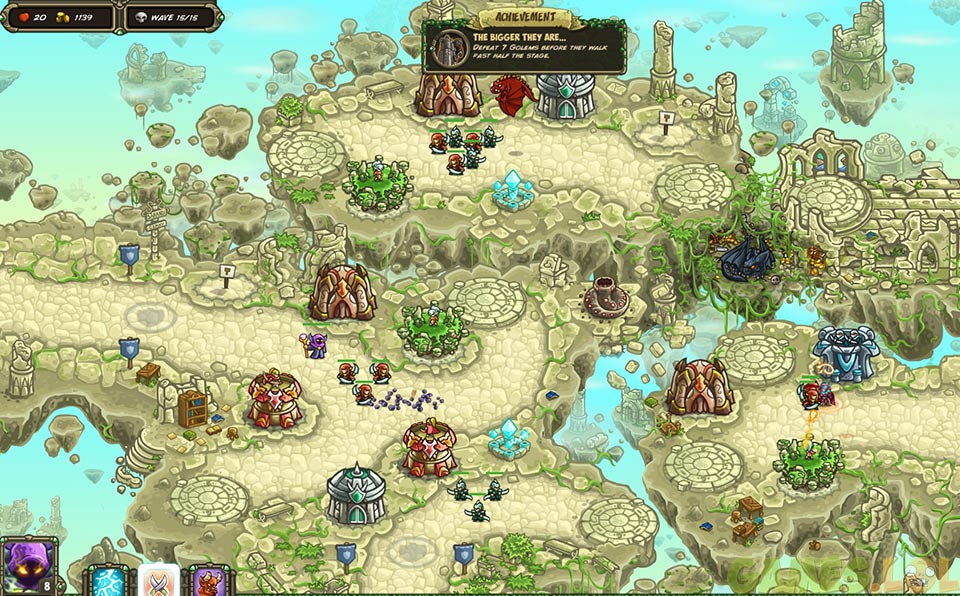 Rise of Empires
Rise of Empires combines the elements of an MMO (massively multiplayer online) with the mechanics of an RTS. Players in this game take the role of a leader tasked with the expansion of his town after a tragedy. Starting from scratch, players must expand their tiny town to become an empire. It also features a centralized server that allows players from across the globe to play without region restrictions. Get this game if you're fond of revenge-theme and base-building games.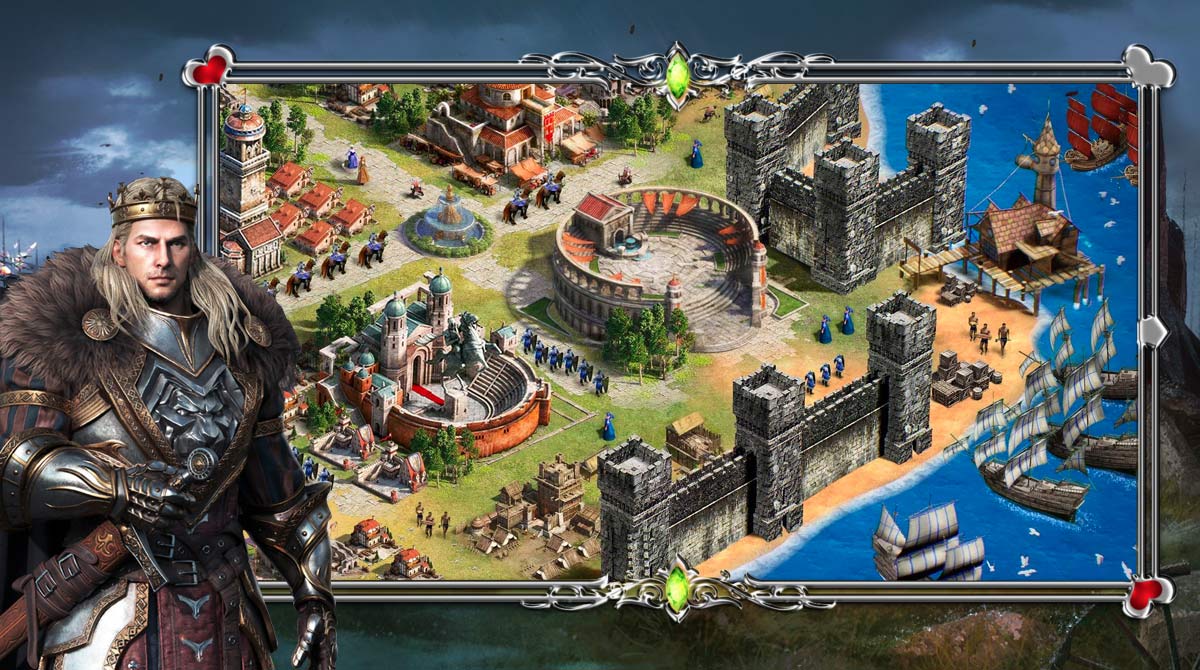 Infinity Kingdom
Infinity Kingdom combines the basic elements of an MMO and RTS in a cartoon-style presentation. Players take the role of a lord tasked with defending the land of Nordheim. To accomplish this task, players must seek out the help of immortals, dragons, and other lords. Furthermore, it features a harmonious concoction of history, fantasy, and myth. Get this game if you are into the aforementioned genres.

Battle of Polytopia
Battle of Polytopia is a turn-based RTS that comes with a polygon design. This expansive game features both single-player and multiplayer modes. Like the other titles on this list, players in this game take the role of a ruler. The only difference is that players rule a tribe instead of empires or kingdoms. Moreover, it features diverse activities like exploration, hunting, farming, construction, research, and much more. Get this game if you are looking for an expansive RTS packed with tons of engaging activities.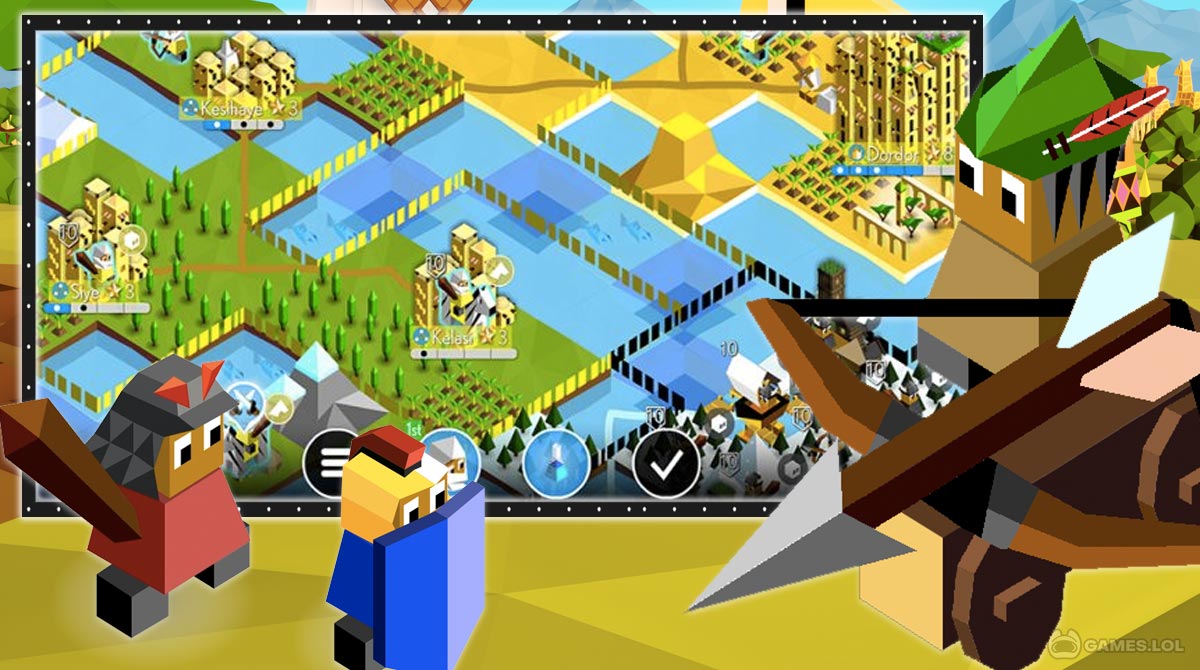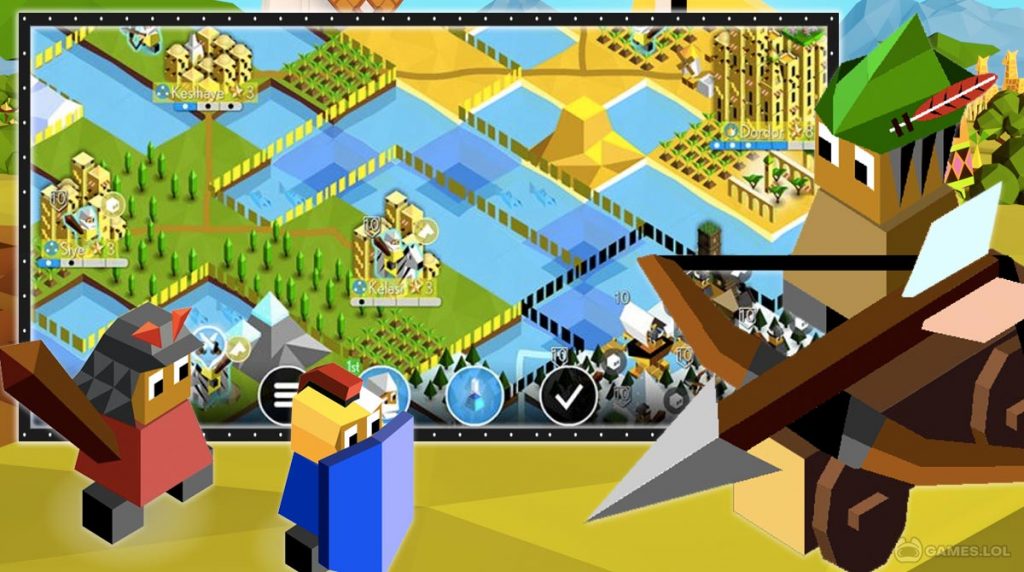 Evony the King's Return
Evony The King's Return is a civilization-themed RTS with puzzle elements. Players in this game take the role of a diplomat, a governor, a warlord, and a monarch. The game comes with basic RTS features like an alliance system, epic open-field battles, resource management, and historical characters. One of its unique features is the integration of various types of challenging puzzles and scenarios designed to challenge your mental skills. Get this game if you want a dash of puzzles in your RTS gaming experience.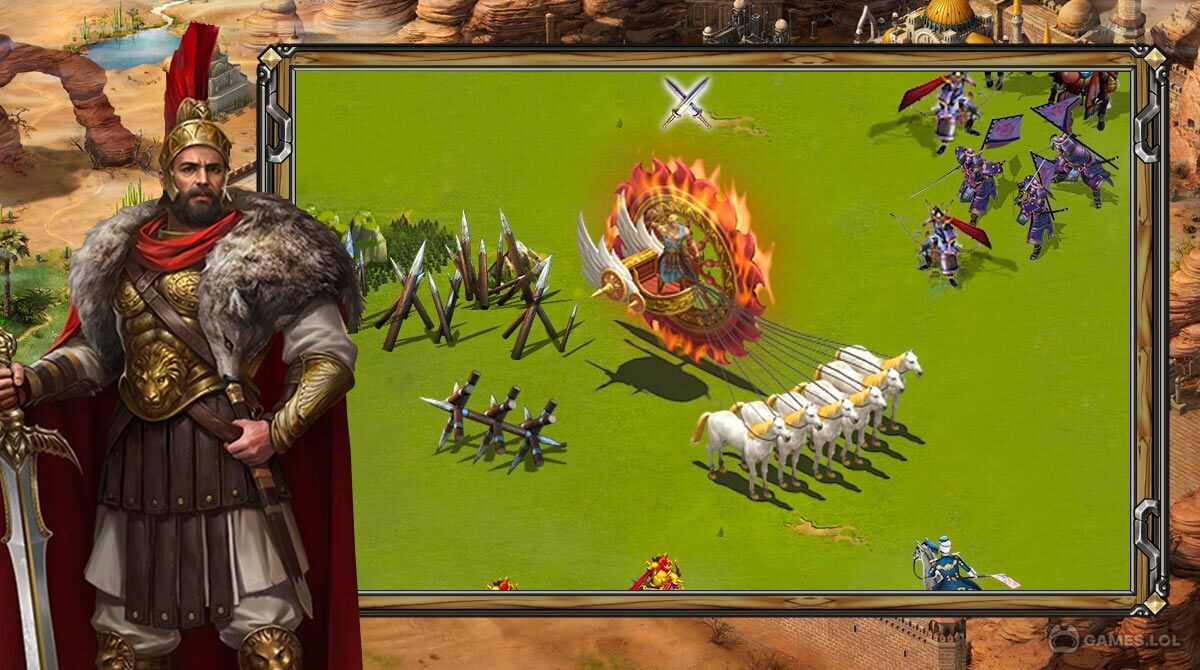 RTS Games Over the Years
The history of RTS games is long and varied. It stretches back to 1981 with the first city-building game Utopia which over the years the system or structure it was built on evolved into the RTS structure we enjoy today. The original Dune, which was released in 1992 by Westwood Studios was ahead of its time, as it came with a full-blown campaign mode and even featured multiplayer options.
Alongside Dune, Command & Conquer also set the standard for RTS games when it was released in 1995 by Westwood Studios' competitor, Virgin Games. The game was so popular that it spawned an entire franchise that continues to this day. So if you're looking for more modern RTS games, check out the games on the list and download them here in Games.lol!