Call of Duty Mobile took the world by storm when it was released globally back in 2019. Ever since then, many players have demanded controller support for the game, while others wanted a very seamless PC version to experience the full CoD gameplay as a free-to-play title. So, if you want to know how to play CoDM with a controller or see if it is better to play on a keyboard, allow us to help you in elaborating on the two control schemes.
What Makes Call of Duty Great With a Controller
Ever since its release way back in 2003, Call of Duty was the face of high-production single-player games and exciting multiplayer shootouts on PC. In 2004, they rolled out PS2 and Xbox versions of CoD. The reception was great, and Activision, the publisher of Call of Duty, greenlit the production of console versions of the PC games as well. It hit the largest player count on Xbox 360 and the PS3 when Call of Duty 4: Modern Warfare was released in 2007 along with Modern Warfare 2 in 2009.
This was the moment when FPS gaming on consoles became entirely mainstream since the popularity of 007: Goldeneye on the N64 and Halo on Xbox.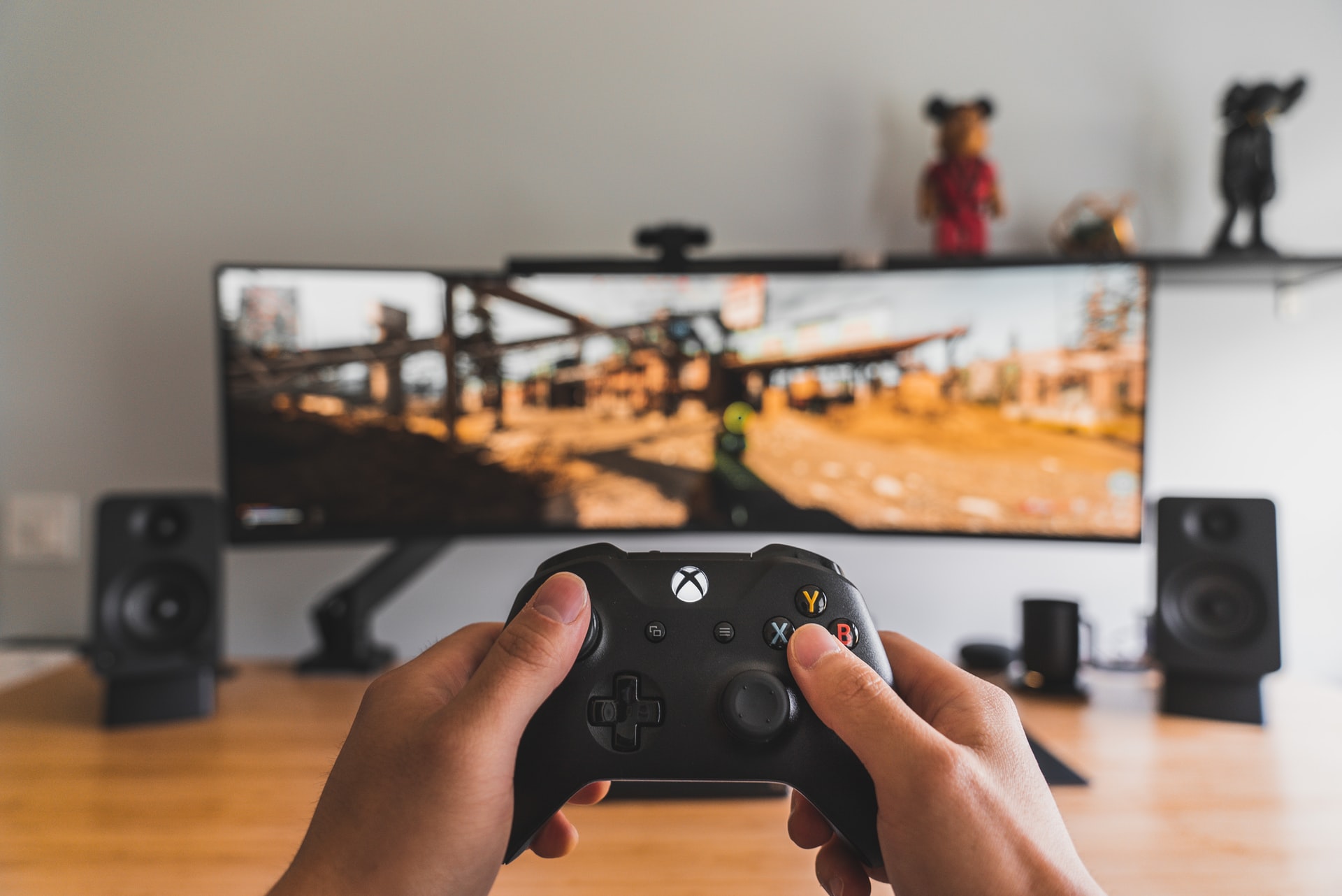 The developers did well on the control layout for all CoD games. For the past 17 years, nothing much has changed in the settings. Thus, the reason why people who grew up with the series already know the scheme by heart. The auto-assist feature when aiming allows for snapping to targets easily and choosing which body part to hit is made simple. It wasn't long until CoDM got its controller support as well. Now, more people are flocking in to try out the game, using either an Xbox or PlayStation controller.
How to Connect & Use a Controller for Call of Duty Mobile
It's very easy to do this. First, you will need a modern controller with Bluetooth. We highly recommend an Xbox One or a PS4 controller, but other peripherals such as Logitech and Razer will work too.
Activate the Bluetooth mode on your device, be it mobile or PC.
Activate the connect button on your controller.

For an Xbox gamepad, turn on the controller with the Guide button and hold the Pairing button for 3 seconds.
For PS Dualshock 4, hold the Share and PS logo buttons at the same time for 3 seconds until it begins to flash.

Pair the controller with the device. If successful, proceed to open Call of Duty Mobile.
Under the settings page, you should find controller options.
Here, find the control layout and change the option from Touchscreen to Controller.
Save the settings.
And that's it. You can now play the game flawlessly with a controller.
If Your Controller Cannot Connect via Bluetooth
There are multiple reasons why your controller won't register on your device. It's either the pairing failed or the Bluetooth of either side is faulty. In any case, restart the Bluetooth mode on both the controller and device. If the device has connected to the controller but cannot pair, press the Unpair button and restart the process.

But Is It Better Than a Keyboard & Mouse?
Of course, an FPS game, no matter how good it plays on a controller, will always remain better with a mouse and keyboard. After all, it's where FPS games always shine thanks to the hypersensitivity of the mouse and plenty of key options on the keyboard. Although, there is still nothing wrong if you insist on playing the game with a controller. Just be ready to be hammered so hard by mouse and keyboard players.
Will a Cheap Controller Work?
Unless your controller is directly wired to the PC, most of the time a controller will not be able to connect with your device. Unless, if you have a third party program that helps in making your old controller registered as a modern controller.
In any case, you have two options: Xinput and DS4. DS4 is an excellent program if you have a PS2 or PS3 controller and want it to work properly on the computer. Xinput is if you have an independent brand controller like Logitech, Razer, or even CD-R King. These are also free to use.