Racing games have been around for quite some time and it remains one of the most popular genres in gaming. Pair it with some heavy drifting, and you get to experience an exhilarating game like CarX Drift Racing. It's one of the most wanted drifting games and is played by millions of players worldwide.
And if you're a beginner looking for the best car in CarX Drift Racing online, make sure to check out the list below. These cars are perfect for thrill-seekers out there who want to experience breathtaking adventures on the race tracks. It can be hard to choose from the many kinds of cars available, but we'll make it short and easier for you.
The AE86 – Hachi Roku
One of the best vehicles for beginners to practice on is The AE86 – Hachi Roku. It's very easy to handle and is designed to have low power, so any beginner can learn how to use the controls. But once you get how to use the AE86, make sure to get some upgrades. That's because this car, when given the right amount of care and the right set of upgrades, can easily compete with any vehicle in the game. So, it's ideal for beginners who want to step up their game and drift like a pro!
Lada 2105 – VZ 210
The Lada 2105 – VZ 210 is another excellent starter vehicle, which can be a powerful car when used in the race tracks. It has a nice setup even as a stock, and it also has a short gearing. Short gearing is when you need to power down quickly and then shift to drifting in higher gears. You can add a turbo as well. There are no notable issues, especially when having to send it sideways around any track. It's the best beginner car, especially for those who want to feel the adrenaline rush while drifting.
Nissan Skyline R34 – Horizon GT4
The Japanese icon, the Horizon GT4, needs a lot of tune-up and upgrades if you want to feel its true power. It's not a standard beginners' vehicle but it can give you the ultimate drifting power once you've had it all upgraded. It will provide you with that excellent driving experience, which you won't find anywhere else.
Solar
If you're looking for Fast & Furious vibes, then you'll get that when you ride the Solar. It's one of the newest cars which was added during the game's recent patch. Notably one of the best drifters around, it's great to practice your drifting game using this incredible car!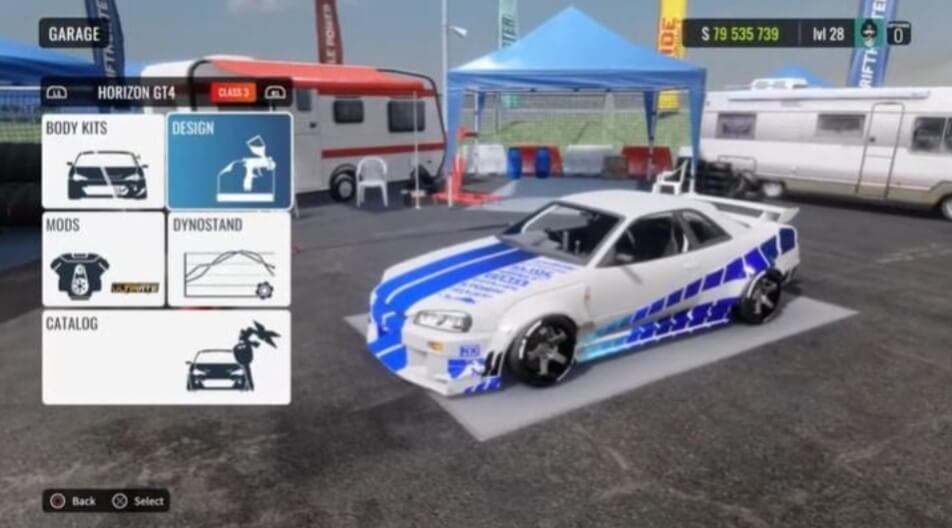 Even though it's not the fastest, it provides a fantastic drift compared to other types of vehicles. You can find this car under Class 2, which can do 360 spins on the track. In addition, it holds a unique control because of its low power and high grip.
Thunderstrike
Thunderstrike is a muscle car, which most people don't think is a good match when it comes to drifting. Sure, it doesn't have responsive steering. But it offers a surprising amount of control when we talk about the handling. As a result, you get to achieve different drifting angles that other cars can't reach. Obviously, it's modeled after the Ford Thunderbird of the last 1960s. Like the Solar, this one is another Class 2 car.
Wrapping Up
When choosing the car you want in CarX Drift Racing, you need to get the hang of it and learn the controls. That's what the first three cars are about. And don't forget that upgrades and tune-ups will do wonders, even if they are only beginner cars! Choose what you will, and become an excellent drifter only at CarX Drift Racing.