Published by Devsisters Corporation, Cookie Run Ovenbreak is an endless arcade running game that focuses on controlling sweet, baked bonbons on a legendary dash through different cooking-themed levels. It is a game where you need to prepare yourself for a non-stop sugar rush as you complete various colorful and intricate stages. Additionally, ready your sweet tooth as you need to pick from the wide selection of adorable gingerbread people with their distinctive abilities.
The Sweetened Gameplay of Cookie Run
First and foremost, to understand better what Cookie Run Ovenbreak is all about, we need to learn its core gameplay. Generally, the main goal of this arcade game is simple. First, you need to choose a cookie and a pet to control with. Once you've selected your cookie and pet, it is time to jump into various levels and collect as many jellies as possible to get a high score.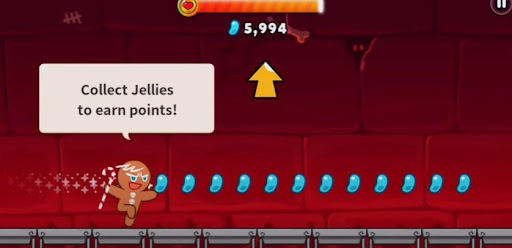 If you want to run longer, you need to boost your cookies and pets and collect more points. Keep in mind that you need to jump and slide at each level to stay away from the obstacles in your way. So, make sure not get get fooled by the cuteness of the characters. You also need to run to your path and finish the level tactically.
The Vibrant Selection of Characters
One of the main features of Cookie Run Ovenbreak is the wide bright-coloured characters selection you need to collect and play. Each character possesses distinct abilities and is cutesy as well. Also, these cookies bear a unique background and relationship to look at. As you collect these cookies, you will learn some trivia about them that you will surely enjoy. So, are you ready to meet these charming cookies? Start playing Cookie Run Ovenbreak on PC.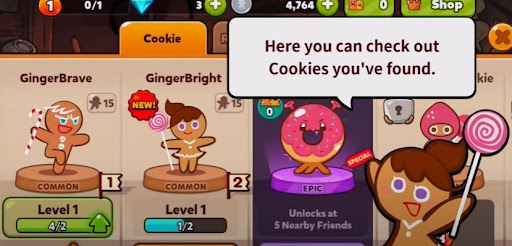 The Captivating Design & Art Style
Aside from the adorable characters, the overall defining look of Cookie Run Ovenbreak is something you need to check on. This fantastic game offers 2D character models and awesome backgrounds worth checking out. These backgrounds are seen whenever you run.
Together with the obstacles, these backgrounds gets modified whenever the section of the map changes. Each cookie trial depicts a distinct appearance keeping the player engaged in the game. There are times that you are playing in a haunted mansion, and suddenly you get into the bottom of the sea. If you want to see all the cookie trials, you need to grind more to unlock more cookies and pets.
The Delightful Game Modes
In playing Cookie Run Ovenbreak, you need to expect many things. You will encounter various game modes, depending on your preference for gaming. If you think you are competitive enough and aim to get a high score, you should consider playing the "Trophy Race". If you are an amused player with the cookies and just wants to receive a reward, then the "Breakout" mode is the right spot for you.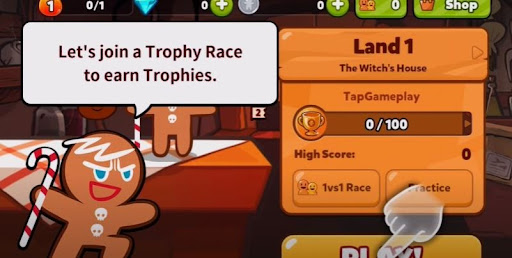 Aside from game modes, Cookie Run also offers a guild system where you can play along with other players. The social aspect of the game enables players to interact with the guild in a certain set of events and challenges. By surpassing the challenges, your guild will rank up and unlock more features.
Opt for Microtransactions or Rewards?
Do you get paid to win as a gamer? Or a hardworking grinder opting for rewards? Like other arcade games, Cookie Run enables players to do microtransactions to skip the grind and move forward in the game faster. That is the quickest option, especially if you don't have all the patience in the world and don't have time to grind. But, on the other hand, Cookie Run is also a gacha game. Meaning, you will have a chance to get new cookies through chests.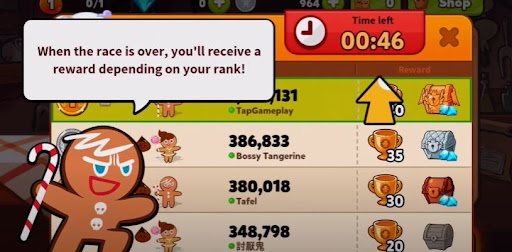 To get the chests, you need to spend coins. But, if you want the best chests, you can use your crystals. Crystals are easy to find. You can get this currency through weekly rewards and various events. So, there's no need to pay real money to get crystals. All you have to do is grind, participate in important events and catch weekly rewards. At this part, your luck and perseverance is all it takes!
Additionally, events and treasure buff missions are something a player needs to look forward to. By participating in these kinds of events, you will have a huge chance.
Final Thoughts
So, are you ready to be the courageous cookie in the Cookie Run Ovenbreak? Or, are you someone who wants to be a divine angel cookie? Regardless of who you want to be, Cookie Run Ovenbreak is indeed a fantastic arcade game you need to check on. Don't forget to watch out for the holes, traps, and crazy critters along the way!
Stay focused, and collect candies and sweet treats as much as possible to get a high score and be the best baker in the ovenbreak! What are you waiting for? Download Cookie Run Ovenbreak on your PC as it offers endless fun and exciting variety! For more information about your favorite arcade games, feel free to check it here!