Released last December 21, 2017, the Geometry Dash Lite is an arcade game published by RobTop Games. It is a lite version of the game Geometry Dash, meaning this game is free-ad supported. If you are familiar with famous video games like Super Mario Bros and Rayman, you will like this game!
In this game, you are tasked to complete 20 levels with distinct shapes and obstacles. Easy? Don't settle for its simple gameplay; as soon as you play it, you will understand precisely what the word "challenging" is all about.
This game became popular as it got more than 100 million downloads. So, you better don't miss the fun and enjoy the game, same with the original game. Thus, let this review give you a quick overview of what the game is all about, providing you with a teaser on why you should consider playing this cross-platform runner arcade game.
Geometry Dash Lite Gameplay
The gameplay of this game seems to be simple, but don't take it easy. As mentioned above, you need to accomplish various obstacles and shapes for you to progress in the game. To complete the level, you need to avoid touching the shapes or obstacles, or else you will die, and you will start over again.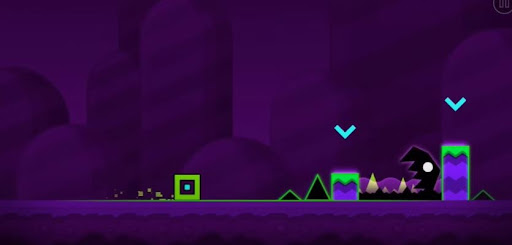 In playing the Geometry Dash Lite game, there are three levels of difficulty to complete; easy, medium, and hard. As you will accomplish a certain level given, you will be rewarded with stars based on your performance in the said level.
Though you might be experiencing difficulty playing this game, you will always see this game as exciting and fun, especially if you are a Math enthusiast. Regardless of how kind of gamer you are, you will surely enjoy the tapping while listening to various music.
Pixelated Graphics
At first glance, you will feel nostalgic with its slightly pixelated graphics and feel a little bit confused as everything seems too square. As you progress through the game, you will notice the uniqueness of the visual effects that will try to puzzle you.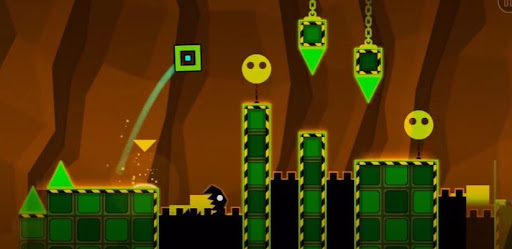 Though you will only see ordinary vibrant shapes, the developer manages to keep you engaged with the game and make you thrill to excitement as you play each level. Overall, it is not only about how hard to complete the level but also about the commendation of the game's graphics.
The Insane Tapping Game
In playing Geometry Dash Lite, your patience and luck put into a test. Though it may simple, you will try to complete a particular level by simply tapping. It is a game insanely filled with a tap! All you need to do is to tap and make more taps! If you are looking for something exciting and impressive, you must not miss the spin-offs.
Also, you must not miss the customization of your geometrical figure and upgrade its appearance. By simply using the points you earn, you can buy various skin icons and upgrades. The variety of the icon is wide, and you can replay previous levels to obtain them. You can get categories like rockets, squares, sticky circles, UFOs, and more.
There is a specific shape you need to focus on at each level and a tempo to follow. Through this gameplay, there is no reason for you to escape. Also, you will there's no need for an excuse to enjoy its vibrant and thrilling gameplay.
Play Until You Want
With all of these fantastic features of Geometry Dash Lite, no wonder you will be eager to finish all levels and feel accomplished as you complete them with high scores. Though the game is not easy to play, there will always be room for fun and excitement.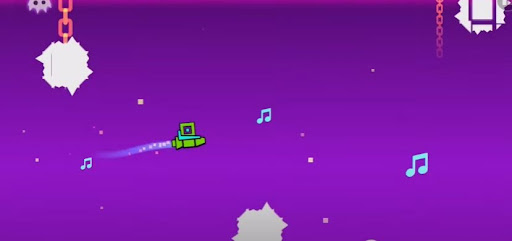 Overall, even the levels seem to be challenging, the game itself is worth playing for. All you need to focus on is to avoid those traps and save yourself until the end. You might see yourself playing this game during your free time, but sooner as you understand the thrill of the game, it will be incredibly addictive.
Final Thoughts
So, that's it! If you are looking for an enjoyable and thrilling arcade game that is worth your time, download the Geometry Dash Lite game. This version is perfect for gamers that are irritable with ads and has low specs devices.
Also, this game is perfect for people who enjoy music. And, at the same time, will test your prowess and patience; this game is definitely ideal for you. You can make it more challenging by playing with friends and family. Share your highest accomplishment and see who will be the best Geometry Dasher!
So, are you ready to do crazy taps? Well, in that case, download Geometry Dash Lite on your PC now! If you want to appreciate the gameplay, features, and graphics, playing this game is best on PC for a seamless and broader interface. Don't miss the updates! For more information, guides, tips, and tricks about your favorite arcade game stay tuned for more here!