Being a cook or a chef is one of the best jobs in the world. Being able to cook delicious and delectable food for yourself and those around you is very fulfilling and satisfying. That's why cooking is a skill that you can brag about to your friends or family. So if you always wished that you knew how to cook, you can start somewhere small, like in a video game, such as Cooking Mama!
It's a cookery simulation game, where Mama teaches you how to cook different kinds of food, pastries, and many more. The game was all for Nintendo DS and iPhone OS by Cooking Mama Limited (formerly known as Office Create). Cooking Mama was published by Taito in Japan and for the iPhone OS, Majesco in North America, and 505 Games in Europe. IGN awarded it the Best of E3 award in 2006.
Since then, the developers created more  sequels and spin-offs because of how successful it was. Millions of people worldwide played the game, and it has gained millions of dollars in revenue. With this success, no one can deny that the game became a staple in the cooking genre. It continues to be one of the most celebrated cooking games today! If you're interested in what the game can bring, let's find more about this fun cooking game and its many sequels here.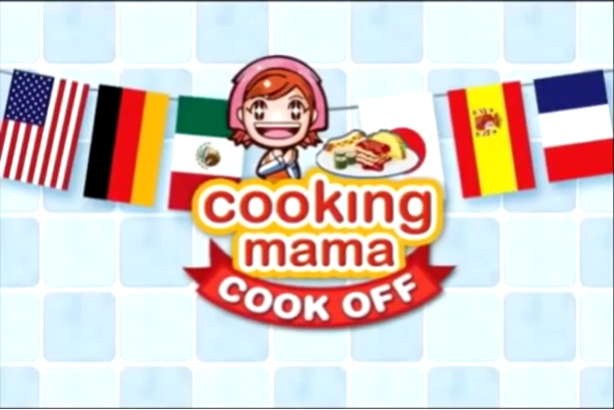 Cooking Mama & its Many Fun Sequels
After the success of Cooking Mama in 2006, Cooking Mama Limited developed more sequels for different game consoles. For DS, there's Cooking Mama 2: Dinner with Friends released in 2007 and Cooking Mama 3: Shop & Chop in 2009. For the Wii game console, Cooking Mama: Cook-Off in 2006 and Cooking Mama: World Kitchen released in 2008.
There are many other Cooking Mama game spin-offs, such as Gardening Mama in 2009, Crafting Mama (2010), Babysitting Mama (2010), Camping Mama (2011), Cooking Mama 4: Kitchen Magic (2011), Gardening Mama 2: Forest Friends (2014), Cooking Mama 5: Bon Appetit (2014), Cooking Mama Let's Cook! (2015), Cooking Mama Let's Cook Puzzle (2015), Cooking Mama: Sweet Shop (2017), and Cooking Mama: Cookstar (2020).
In Cooking Mama, the main objective is to cook delicious food with the guidance of Mama, who's the main character. She will tell you how to prepare the food, how to cook it, and plate it! Of course, you can do many other things in the play, and it depends on the gameplay of the sequel or the spin-off. For example, in Gardening Mama, you won't do any cooking. Still, you need to help Mama plant some vegetables, fruits, and many more. You can also make other items, such as jack-o-lanterns and jams from fruits.
The Game Modes To Play
Let's Cook – It's the game mode where players cook delectable dishes. You can start with a few delicious and simple dishes to choose from, and you can unlock more dishes as you master the art of cooking. Each dish requires players to play through a mini-game that's timed for each ingredient.
For example, you will need to chop some tomatoes to create a sandwich. When a player successfully makes a dish, they will receive golden cooking objects as trophies. Let's Combine – This game mode is where you can combine two recipes that are already unlocked.
Combining two of these dishes can make you create an entrée, like fried eggs and rice. Use Skill – This mode will put players to the test by using their skills in mini-games. They will be doing different kinds of tasks, such as chopping, grating, adding ingredients, wrapping, peeling, stewing, and many more. You will be ranked at the end of each task.
Things You Probably Don't Know About Cooking Mama
Cooking Mama is called Mama in the game because she is designed to be a supporting character that will help all players in the games. You can notice this kind and supportive trait of Mama as she always guides you when you're doing a simple task or mini-game.
Another fun fact is that nobody knows how old Mama is, but she does love sleeping early in the night. Maybe that's her secret to her youthful look! Mama has a husband, two children, and a dog! Papa is her husband, her two children, who are twins are Ichigo and Ringo, and their family dog is Max.
When Mama isn't cooking, she has many other hobbies to do at home. She also loves to garden, go on a camping trip, crafting, and babysitting! Experience these other hobbies as you try other Mama's games and spin-offs. What's more, Mama has been crafting since she was a young girl. Now, Ichigo is learning how to craft with Ma ma, and they create bead chains and accessories like in Crafting Mama.
More Trivia About the Game
One more thing you have to know about Mama is that she loves to use her blue scooter when she goes out. Perhaps, Mama wants to feel the cool breeze of the air and enjoy seeing kids freely around town! She also loves making classic pancakes with maple syrup and butter, making it her favorite breakfast.
With all of this fun stuff that Mama does, there are still many more things about her than her family loves. But, you'll get to know more about Mama when you do a one-on-one session with her cooking. So don't worry when you mess up because Mama will understand and help you out.

How to Cook Successfully in Cooking Mama
In Cooking Mama, there are hundreds of dishes that you can try out. Cooking Mama Limited added new dishes in the later sequels, and some are from around the world. So there are many skills you will need to hone to become a successful cook. But don't worry, if you don't know the best strategy to finish the mini-games, you can learn it all here. Check out these quick tips that you can spin-off.
First, you will be completing a set of mini-games or tasks which will only last for 10 seconds. You need to finish a mini-game within that time frame, or else it can affect the whole dish, and you won't earn any stars. Each mini-game depends on the kind of dish you are cooking. There's frying, wrapping, chopping, mixing, and more.
If you don't perform well in these dishes, you will see a Cooking Mama with fire in her eyes. But then again, even though she looks angry, she will still fix it for you. Because that's how Mama loves you! Your performance will be rated after each dish you finish. There will be instructions on top of the screen for you to easily manage creating their recipe. After each meal gets set, you will know if you achieve either bronze, silver, or gold.
So, make sure to do your best in each mini-game to create delicious dishes for Mama to try out! In Summary, we hope you learn something from Mama and her hobbies. Don't forget to check out more here in this game for free. Get it now on your PC!