Mobile Legends: Bang Bang or MLBB; simply ML at times, is a multiplayer online battle arena (MOBA) by Moonton. After the commercial success of its first game, Magic Rush: Heroes, in 2015, twenty Moontoon staff continued with their next project. Taking their experience from designing Magic Rush, they have developed Mobile Legends as an appealing MOBA for players worldwide.
Mobile Legends Development Through the Years
Before the game changed its name to Mobile Legends, Moontoon suffered a lawsuit. Developer Riot Games sued Moontoon for copyright infringement. So in 2017, the game was removed from Google Play. But it was then re-released as Mobile Legends: Bang Bang. The lawsuit has been dismissed by the Central District Court of California for forum non-conveniens. MOONTON has since then remodeled their in-game heroes and included distinctive game improvements.
Since then, Mobile Legends has grown into one of the most popular and widely played MOBA with over 1 billion downloads. Plus, it has a monthly worldwide player count peaking at 100 million. Yet MLBB reached another milestone as it grossed US$1 billion in 2021, making it the top MOBA in the world.
To play the game, two teams of five players compete against one another in a real-time battle lasting an average of 10 minutes. Currently, MLBB has introduced 116 heroes and at least five game modes that players can enjoy. Like other MOBAs, MLBB is based on skills, strategy, and luck with a random team. Following its success, Moontoon joined the eSports scene through several regional tournaments called Mobile Legends: Bang Bang Professional League (MPL).
Currently, MPL is made available for players who can form a team of 5 plus one or two coaches. Regions in Latin America, North Africa, Southeast Asia, and the Middle East serve as a qualifier for the Mobile Legends World Championships. Fifteen countries, including the USA, Japan, Thailand, Indonesia, the Philippines, and Russia have participated in this tournament so far. Additionally, MLBB has been chosen as the first MOBA to officially join the eSports event for the 2019 Southeast Asian Games.
Why Has Mobile Legends Received So Much Love To Date
Initially, MLBB only had 10 heroes, which grew to 116 in the latest patch. The stories of each hero are intertwined and take place in a fantastical world called the Land of Dawn. Here, there are seven regions, each with a unique history, factions, fables, and characters of different races. Moontoon maximizes this setting to introduce new characters and interesting storylines.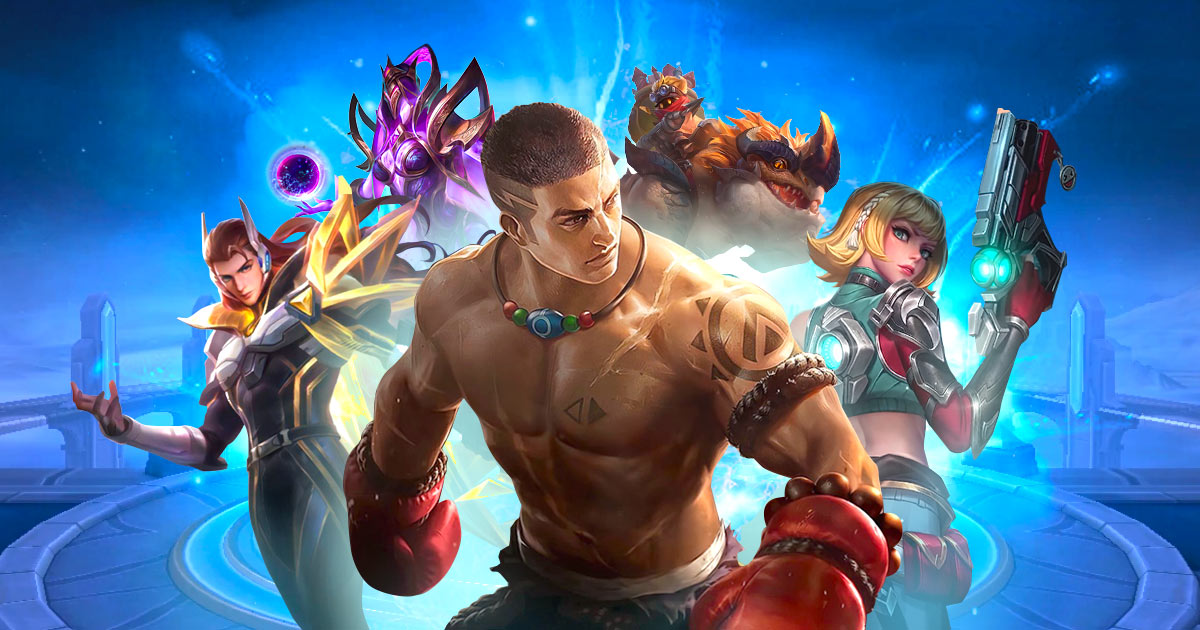 The game's exponential growth in fame encouraged Moontoon to release several heroes based on actual historical people. For example, Lapu Lapu is a well-known historical figure in the Philippines. It is also Minsitthar from Myanmar's Kyansittha. Also, one cannot miss Badang from Malaysian folklore, Gatotkaca from Mahabharata, and Kadita based on Indonesia's Nyai Roro Kidul. One can account for MLBB's fame and success through its immersive narrative and intertwining storylines that definitely appealed to the masses.
However, that is not the only thing that makes Mobile Legends interesting. The game's company constantly releases patch updates and new heroes. To make the gaming experience more appealing, Moontoon also gradually released multiple skin series for current and upcoming heroes. Each series has an underlying story separate from its central lore. Basically, heroes from anywhere in the Land of Dawn are grouped into superheroes and supervillains squads, all of which are comic-book-inspired.
Seasonal Rank Tournaments & Other Game Modes
Aside from the constant releases of skins and new heroes, Mobile Legends also has seasonal in-game rank matches. Lasting three months on average, players can compete against other players across the globe in 5v5 matches. Players who reach at least Master rank can obtain season-exclusive skins and other exciting rewards. Of course, the higher the tier is, the better the rewards.
To intensify the excitement, Moontoon initiated an in-game streaming service wherein gamers can follow their favorite players and watch them compete in live matches. Followers or fans can also gift their idol streamers with in-game items, which can be used to purchase skins, emojis, and other cool stuff. Consequently, when these streamers reach a certain fanbase, they can convert their in-game gifts into cash.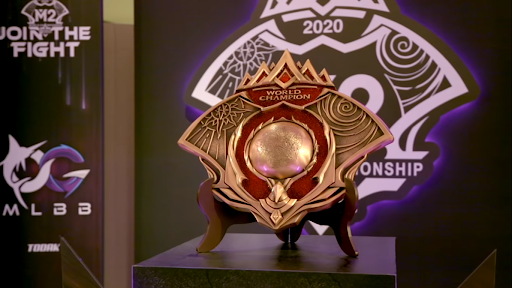 Following Mobile Legend: Bang Bang's immense success, Moontoon also initiated collaborations and spin-offs. Over the years, these collaborations incorporated more exciting stories and customized epic skins that gamers can purchase. Moonton is consistently updating bug fixes, releasing new heroes, skins, game modes, battle emojis, and eSports events.
The regular game patches and improvements are most notably what players keep coming back for in Mobile Legends: Bang Bang. Moontoon's dedication to providing a better MOBA gaming experience is most likely what keeps gamers hooked on this game throughout the years.