One of the most unique gaming platforms today is Roblox. What's great about this online multiplayer adventure game is that it doesn't only provide you with one game, it offers many different games for you to play. For instance, there are shooting games, simulation games, and more. So if you're feeling a bit creative, you can exercise that creativity and create a game of your own. But are there other games like Roblox that you can play?
Are you wondering if there are similar games to Roblox, or at least close to it? Fortunately, there are games out there that are similar to the fun online game platform. Let's discuss in this blog what those games are.
9 Games Like Roblox to Explore
Below is a list of games we have curated that has similar gameplay to Roblox.
Pixel Gun 3D
Probably the game that's close to Roblox on this list is Pixel Gun 3D. It's a multiplayer battle royale shooting game that has similar graphics to Roblox. However, that's not the only feature that's the same with Pixel Gun 3D. Instead, it offers different types of games for you to play. The main game is battle royale, but there are also other types of shooting games. However, if you don't like shooting games, go to the mini-games where other game genres are available like Parkour Challenge, Sniper tournament, and more.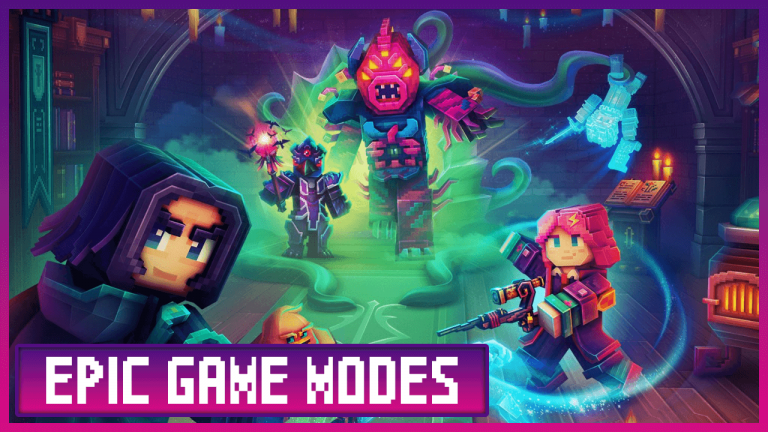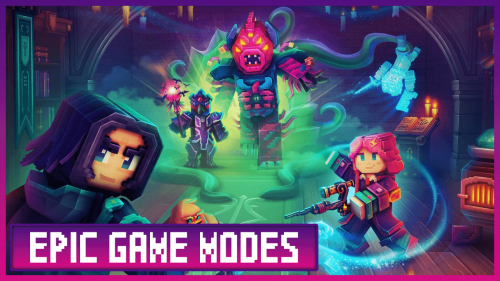 Bed Wars
Another great game like Roblox that you will enjoy is Bed Wars. It's an online multiplayer PVP that has similar block-style graphics. Furthermore, it has a gameplay of forming teams and battling against other teams in a capture-the-base style of game. Each team will have a bed that they need to protect while also trying to get to the enemy's base and destroy their bed. To do that, you build bridges using blocks to get to the opponent's base.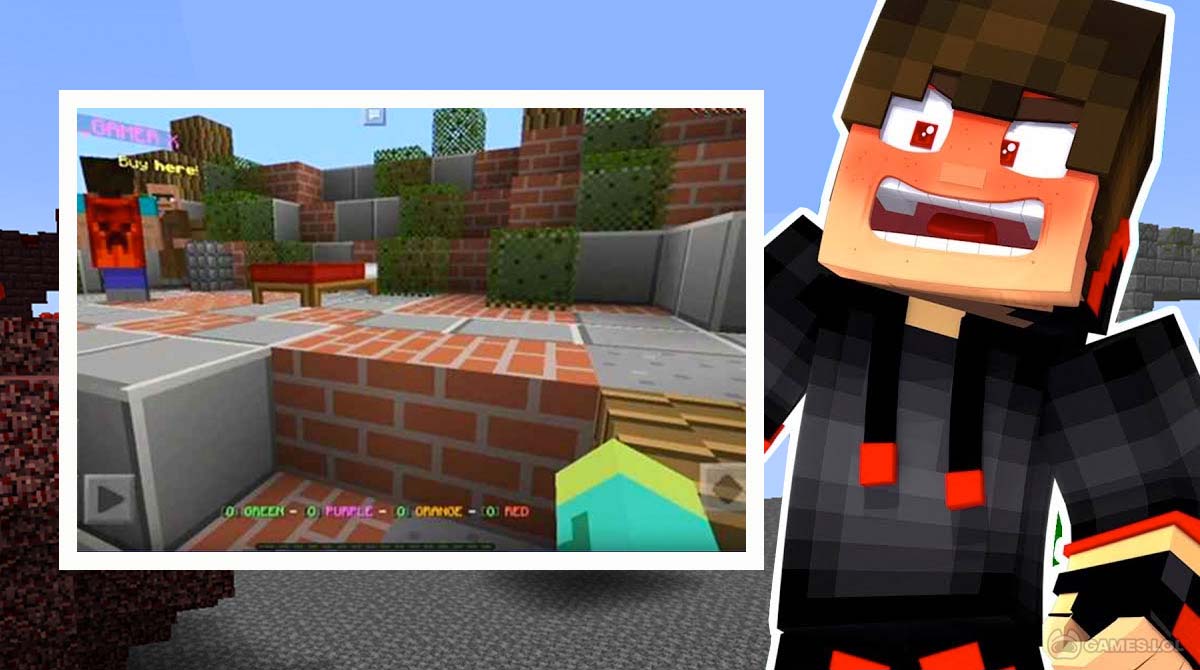 Blockman Go
If you prefer playing arcade games, then Blockman Go is the game for you. It features block-style graphics, as well as the ability to customize your blockman, even creating a block version of yourself. Afterward, you can choose to play many different types of games available from its list of fun mini-games. It includes TNT Tag, Egg War, Sky Royale, and more.
Growtopia
If you prefer to play the sandbox gameplay that Roblox offers, then Growtopia is another option to consider. It's a game that you and your kids can enjoy to exercise their creativity. Here, you get to enjoy a world where everything grows on trees. First, you start with an undeveloped world except for the land, trees, and water available. From there, you and your kid exercise your creativity and create a world to your liking. It's a great game that you and your kid can bond over.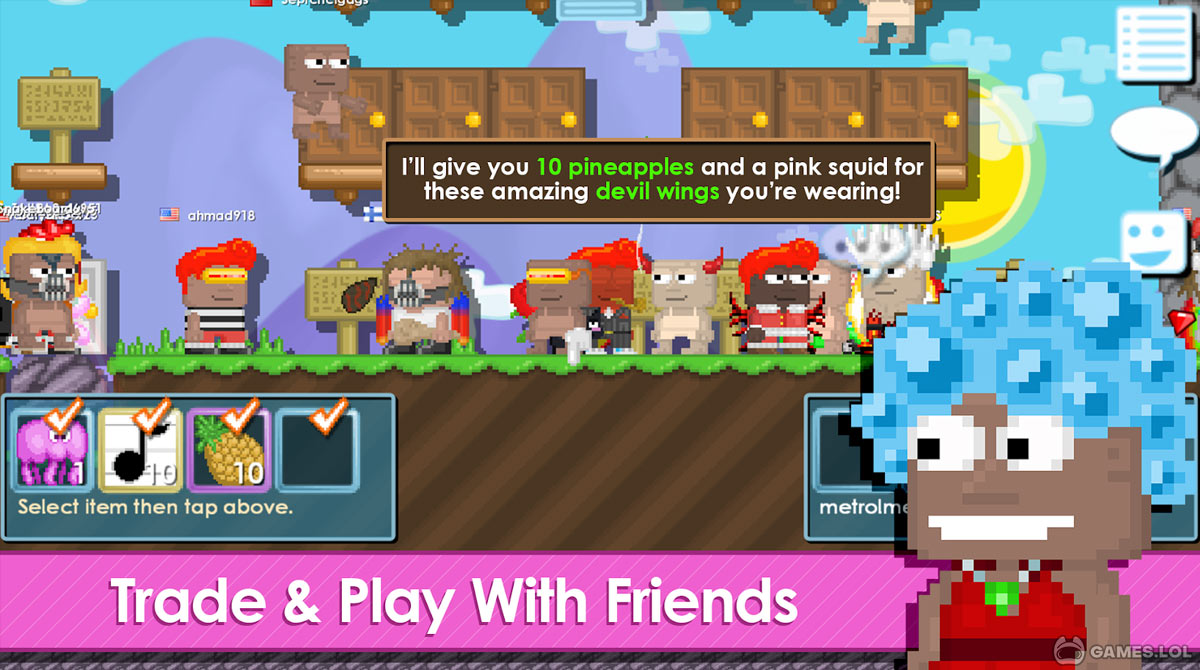 Play Together
Multiplayer games are always fun, especially competitive ones. But if you're looking to play multiplayer games that are not competitive, then try Play Together. Like Roblox, it features block-style graphics, as well as many different mini-games for you to explore. These mini-games are multiplayer, which means you get to play them with other people.
Moreover, what's great about these games is that most of them are cooperative, meaning you team up with other players. There are still a few verses games, but they're not that competitive. It's a great game if you want something more casual.
Block Gun
If an intense and action-packed multiplayer game is what you're looking for, then one game like Roblox that you can try is Block Gun. It's a first-person multiplayer shooting game where you get to battle against other players. What's great about this first-person shooting game is that it features many different game modes for you to enjoy. In addition, you can even play in a single-player if you want. The game also features many different guns to use, which makes it more fun and exciting to play.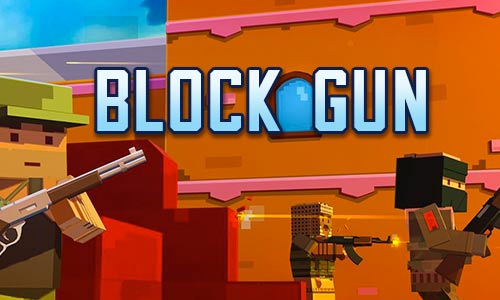 Cubic Castles
Another sandbox game that features building your mini world is Cubic Castles. It's a multiplayer sandbox game where you will create your world from scratch. It includes the kind of terrain you want to use, how many trees it will have, the flowers, and so on. What's great about this game is that it's multiplayer and there's a community with which you can chat and interact. Apart from that, you can also visit other worlds to see how other players built their worlds.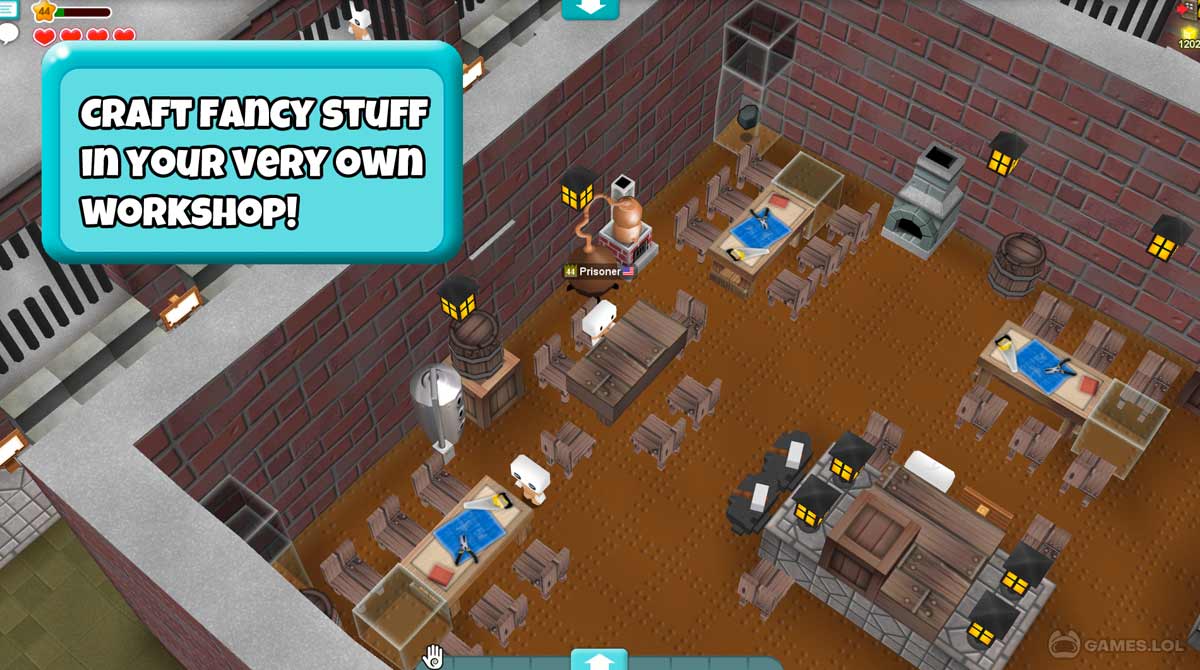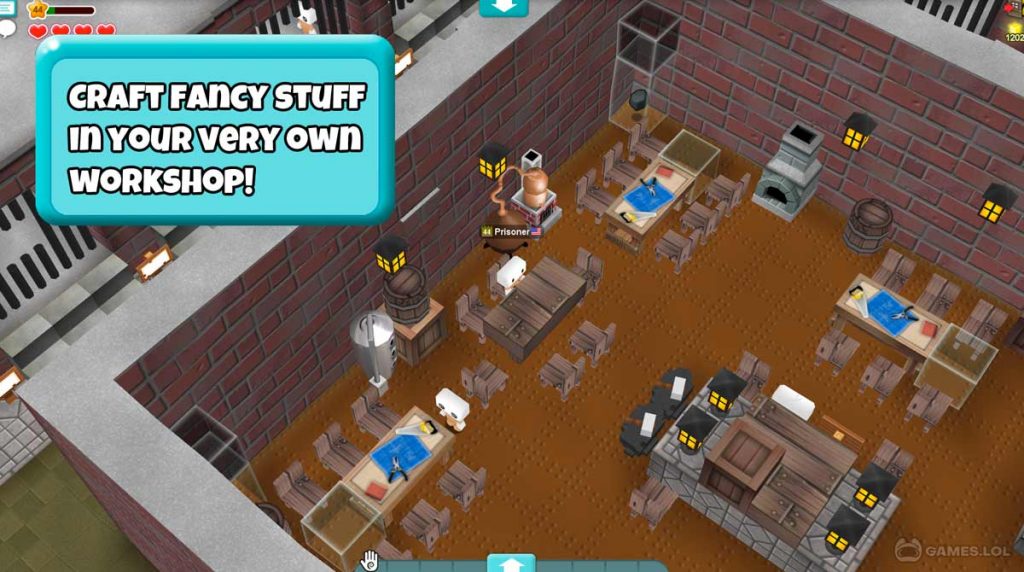 Call of Mini Zombies
Do you love playing zombie games but are also a big fan of Roblox? Then you should try playing Call of Mini Zombies. It's an arcade zombie shooting game where you get to battle and shoot down zombies. Here, you get to choose from a variety of weapons to battle the undead, as well as enjoy different game modes. When you start playing, you will see that it's a bit similar to that Roblox in terms of graphics and gameplay. It's a fun and interesting game that you'll enjoy if you're a big fan of both Roblox and zombies.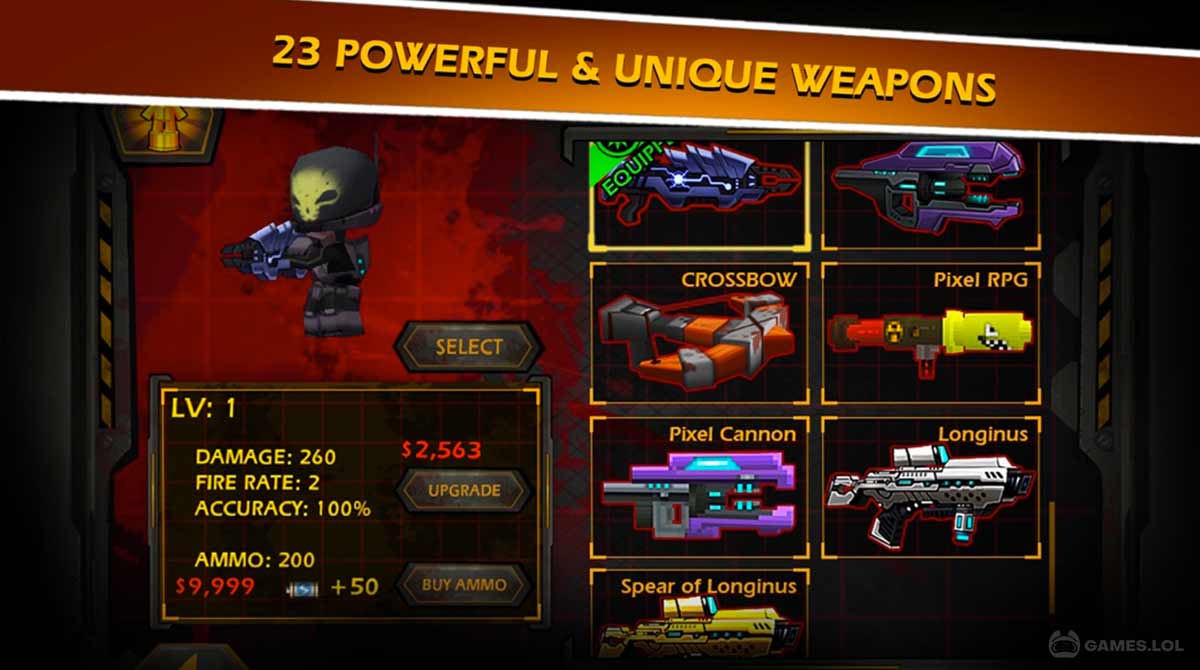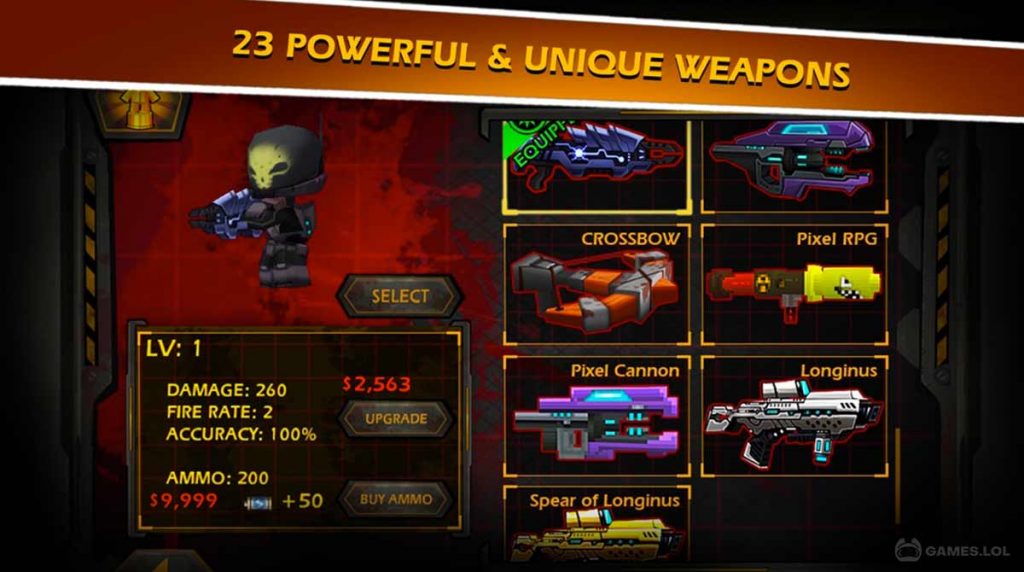 Craftsman Smasher.io
Last, but certainly not least on this list is Craftsman Smasher.io. Unlike other games on this list, this is more of an action multiplayer than a shooter. You still get to deal with blocks here, but instead of building them, you get to smash them. It's like a battle arena game where you're placed in a world with other players and the goal is to eliminate them all. Furthermore, you can choose to play on your own or team up with other players and dominate the arena.
Choose the Best Games Like Roblox
So that's it for our list of games like Roblox you surely don't want to miss. These games are playable on PC, so it's free to grab here in Games.lol! And if you're looking for more updates and news about Roblox and more, make sure to stay tuned here.