Are cooking games a relaxing activity for you? You don't need to be a real chef in the kitchen to succeed in these types of games. You can actually learn the cooking process while immersed in the game! There are a lot of trending fastfood cooking games online and we have picked 5 topmost downloaded PC games. These games focus on creating delicious recipes, cooking meals, and restaurant management. Read on and make sure to download one game on your PC today!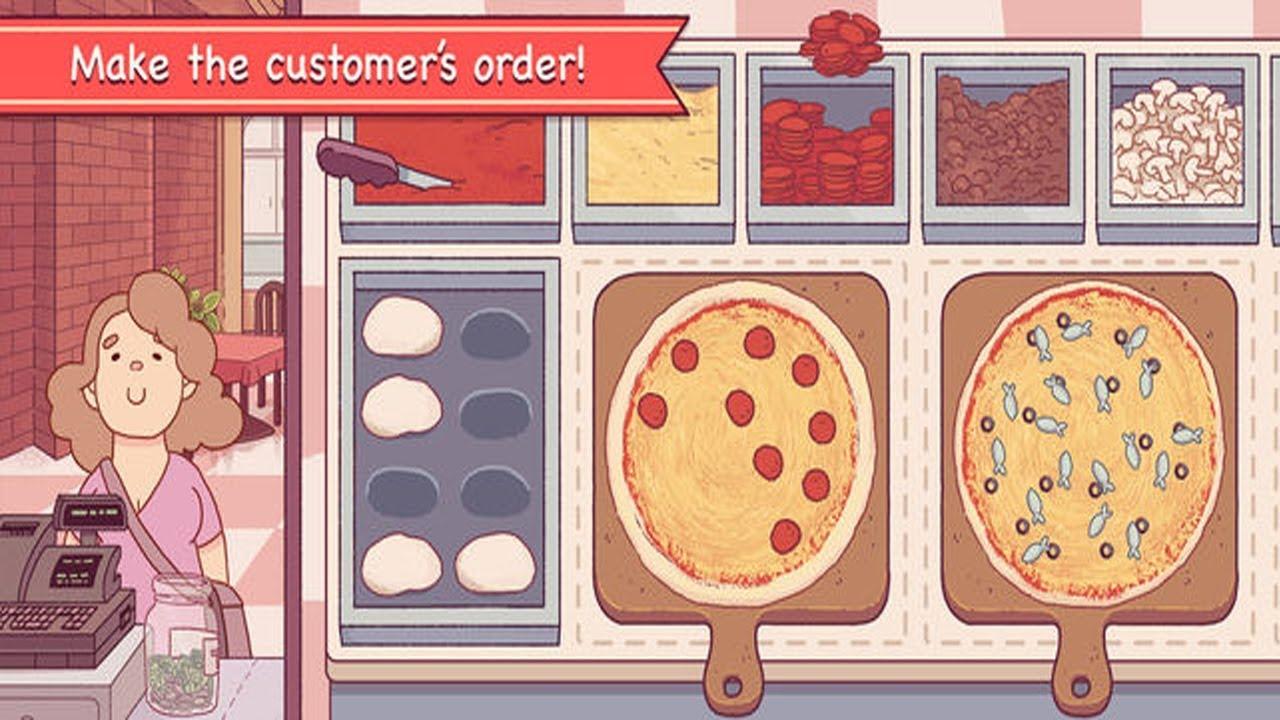 1. Good Pizza, Great Pizza
Pizza is the to-go food if you are having a sleepover, impromptu meeting, or simply the best thing to eat when you want to be full and satisfied in a few bites. Yes, especially when you have extra cheese on that pizza. If you don't know how to make good pizza, there's a fun game that lets you virtually work in a pizza shop. Good Pizza, Great Pizza is a popular cooking game where you get to work your way up in the restaurant business — from cooking pizza all the way to owning the pizza shop! 
Of course, that goal is not that easy. There are timed sessions in which you make pizza during those open hours each working day. Once you are done with one order, you can earn and even use these to upgrade pizza-making equipment, purchase new pizza toppings, or upgrade the entire store. The game is free to download so make sure to check on this to learn how to make pizza the professional way right in the comforts of your PC.
2. Diner Dash Adventures
If you have loved Diner Dash in the past, wait until you have downloaded Diner Dash Adventures on your PC today! Your task is to help Flo, who returns to her hometown, fix the town by opening DinerTown once again. Cook, match and serve yummy food to hungry guests while also maintaining the Hotel DASH! 
This game is full of adventure as it has lots of challenging levels to accomplish. Check out the different boosts for every level. There are also puzzles and mini-games to play with. Aside from the usual cooking tasks at the kitchen, this game also allows you to remodel the entire DinerTown. You will have lots of choices to design and decorate each building, salon, or mansion. Lots of characters will be in the game so make sure you get to know each of their stories by playing and winning those challenging levels. The tasks to rebuild the town seem a lot but nothing compares if you end up being the Hero Chef of the game!
3. Food Truck Chef: A Cooking Game
Does eating delicious burgers, fries, pizza, and even juicy barbecue make you feel good? Of course, it does! Most especially if you have all of those in one food truck! As such, do you want to know how it is like to have your very own food truck and make others feel good as well after eating comfort food? Food Truck Chef: A Cooking Game is probably one of the best cooking games that match the food truck craze. It is like manning your very own restaurant but you have the opportunity to move from one place to another. 
The food truck has everything you need to whip scrumptious meals using only the freshest and finest ingredients. There are over 700 recipes to be unlocked in this game and more than 600 levels of gameplay. Of course, like a restaurant, you also need to cook fast especially if there's a long line of hungry customers waiting. So, you must upgrade your kitchen equipment to cook quality and yummy food every day. This game also allows you to customize your food truck as well as challenge other chefs to an exciting cooking showdown.
4. Burger Shop 2
Burgers are one of the best comfort food when you are craving fast food meals. Some like it with extra cheese, while some love burgers with lots of onions. Burger Shop 2 is a popular cooking game on PC which you can download for free. Instead of the usual kitchen set up for your ingredients, the game has a conveyor belt that resembles that of a sushi train in Japanese restaurants. There are over 100 challenging levels that range from relax mode, challenge mode, and career mode. These modes unlock right away once you have finished the challenge. Aside from cooking burgers, there are also different food machines in the game to check out, making it more fun and exciting. 
5. Chef: A Restaurant Tycoon Game
For a more intense cooking game session, having your very restaurant can be very challenging indeed. Chef: A Restaurant Tycoon Game is all about creating the best menu, balancing the cost of meals, and providing quality customer service. This game focuses more on the management of the restaurant rather than the cooking itself. So, as the chef, you need to figure out a way to provide yummy food for each customer without any delays so they will come back. Unlock more skills as you progress into the game and be the best in town!
Are you ready to take on these fastfood cooking game challenges? Surely, it cannot be any different from the real one. Use this as your stepping stone to becoming the best cook and kitchen manager for real in the future!