Like most freemium games popping up like mushrooms, the exploitation of the cyberpunk theme was at its peak in 2020. Nevertheless, as most developers launched mediocre reskins of their existing games, there are a few titles that provide a decent take on the theme.
Launched three months after the disastrous Cyberpunk 2077, the Kefir! developed game, Cyberika, aims to ride the years of the hyped CD Projekt Red's highly anticipated title. Nevertheless, before you say "meh" to Cyberika, we made the effort to play the first part of the game. And surprisingly enough, we find it to be a decent substitute to the failed Cyberpunk 2077 game.
What is Cyberika?
Cyberika comes from indie video game developer Kefir!, who is known for iconic MMO action-adventure games like Last Day on Earth Survival, Grim Soul Survival, and Metro 2033. For those who are familiar with the aforementioned title, you already have an idea of the game's general format. But to those who do not, Cyberika provides a third-person perspective and comes in a semi-open world setting. It also features signature elements like character customization, continuously developing narrative, and original NPCs.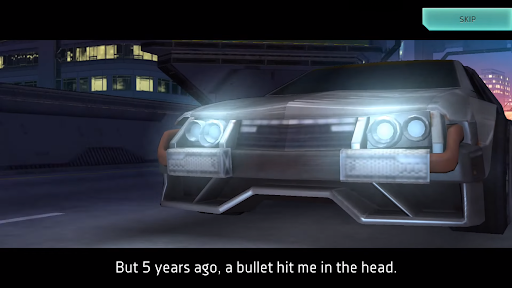 In short, the game uses the same gameplay structure seen in most Kefir! games, which is usually focused on character development and survival. Now, that is not bad, given that Kefir! has gained thousands of positive feedbacks due to their gaming structure.
Not to get your hopes up, but this is still a freemium game. Therefore, it still capitalizes on pay-to-win mechanics. Nevertheless, some features of the game are still worth checking out. With patience and grinding, you will find that Cyberika is actually worth your time and will quench your thirst for some Cyberpunk action. With that said, let's take a quick look at some of the elements, mechanics, and features that make Cyberika worth playing.
Immersive Storyline
Compared to most MMORPGs, or in this case, cyberpunk-themed games, Cyberika comes with the most immersive storyline in the freemium market. The game begins with character-building by introducing you to the main protagonist traveling to the city of Bradbury Complex in California, Cyberika. He's on a quest to seek out the details of a company that planted a chip into his brain to save his life.
However, he's faced with a dilemma—the company no longer exists and details about the malfunctioning chip on his brain were wiped out from the database. Hence, this quest will take you to some of the unlawful places in Bradbury, meeting interesting NPCs along the way.
The interesting thing about Cyberika's storyline is that it never pushes you down to a specific path. Instead, it provides you with enough freedom to create your own story as you go. Although this format is designed for longevity, it is obvious that the developers from Kefir! made the effort to make the evolving storyline and side missions as unique and exciting as possible.
Character Customization
Kefir! is one of those indie studios focused on a single genre, which in this case, is action-adventure survival. With Cyberika, the studio has managed to infuse their 10 years' worth of experience into the game, especially in the character customization department. What makes the customization in Cyberika unique is its modest mechanics. You see, as most MMORPGs went for a mode complicated structure, the folks at Kefir! opt for modesty. This makes the customization less complicated and the game more welcoming, especially for those new to the MMO genre.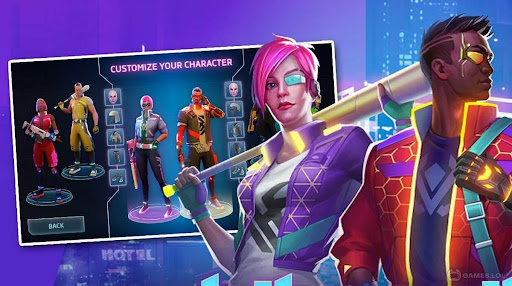 Despite having a freemium gameplay structure, players can find almost every item in the game's various areas. The challenging part is that each item will eventually degrade over time. However, the game will allow you to repair and even upgrade each item using the various contraptions on your hideout. You just need to be patient and become aggressive enough to take on tougher missions to acquire upgrade parts and rare items.
In short, the game requires you to plan your approach and priorities. Unless you have extra money lying around, then you can also purchase premium items through the in-game store.
Play Cyberika on PC
Cyberika is a fun and immersive game designed for Android and IOS. Kefir! did a decent job in making sure that the game is breathtaking, which is something that the AAA game Cyberpunk 2077 failed to achieve. Although some gamers will say that it will never measure up to games with multi-million development budgets, it does not remove the fact that the game was able to deliver what it promised—an immersive cyberpunk experience that's free of charge.
To that end, if you want to try this cyberpunk game that you can play seamlessly on your phone and PC, then you should give Cyberika a try! Get the unblocked version of the game here at Games.lol and follow the download instructions on the page.