The 21st century brought us exciting MMORPG games, which give us different kinds of feelings at once! These are exciting games that allow us to meet people worldwide while going on an epic adventure filled with action! One such game is Dragon Nest M. It came out over a decade ago, and it became widely available for those who choose to play it on the go!
Thanks to its impressive and beautiful graphics and challenging PvP aspect, the game was also highly praised, among a million other things. Dragon Mobile, the PC game, had other series. But Dragon Nest M is an exciting way to experience this excellent MMORPG game. Released last2018 by koramgame, the game got a lot of positive reviews from its all players around the world.
Thus, even if many people that this game is a hit, was it really impressive? To know that angel, let's learn and discover more about Dragon Nest M and its gameplay here! Know what to expect and if the game itself offers a high-quality gaming experience, much like the first Dragon Nest game on PC. Check out the review about Dragon Nest M here!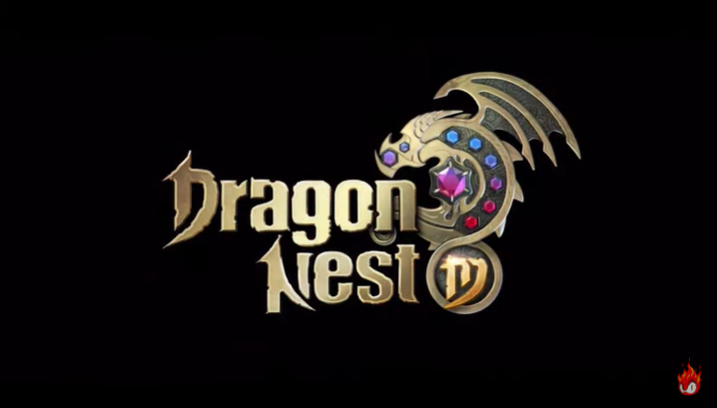 The Atmosphere & Ambiance of the Game
Like the PC version of Dragon Nest M, the atmosphere and ambiance of the game are the same. There are monsters you need to defeat to gain experience. Plus, a beautiful scenery to enjoy while traversing Altera's enchanted land, and the environment is composed of classic dungeons.
There is plenty of action and adventure, which you will love without making it feel chaotic and messy. Dragon Nest M offers a neat and tidy game experience, making it easy for you to track your progress. It's all due to the organized user interface and game mechanics, which provide you an overall better game experience.
The game is full of magic, spells, and pretty animations, which the game is all about! Kids and adults will enjoy the overall fantasy-like atmosphere of the game. It all starts with stars that fall from the sky, which will cause the destruction and salvation of Altera's people. With one star bringing about the soul of the Prophet, chaos and evil also rose. It's the player's task to ward these evil entities off and bring peace and order to the world once and for all.
The Exciting Class System of Dragon Nest M
Dragon Nest M has seven classes, and all have different powers and abilities that make them unique. Kali offers medium and short-range attacks and is also a master at summoning creatures. The Tinkerer is known for its mid-range magic attacks and is excellent when summoning pets.
The Cleric also gets the support and tank, thanks to its high and strong defense and melee magic attacks. Warriors are great for physical attacks and fast movement. If you love magic attacks and massive AOE damage, the Sorceress will keep you on your feet. The Archer is made for fast shooting and mid-range physical attacks.
And lastly, the Assassin is known for its heavy burst damage and melee physical DPS. All of these classes bring their skillset, and it's only a matter of which of the classes will bring you joy to master. Each of these groups also have nine basic skills with different ranks. All of them also have special skills, which you get to unlock at levels 15 and 45, upon which you can reach the Awaken rank.
The Beautiful Graphics
The developer removed all unnecessary clutter and icons to give Dragon Nest M players a perfect 3D view. You will now see the incredible and vast spectrum in the land of Altera. Animations are better, with character models, textures, and details becoming smoother and seamless. There are limitless camera capabilities and, visually speaking, a very pleasant outlook of the game. The characters are compatible with today's standard of graphics, which new and old Dragon Nest players will appreciate and get excited about.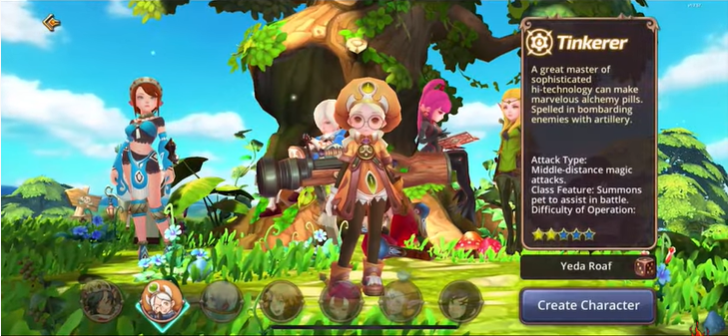 Dragon Nest M Bottomline
Dragon Nest M is free to play and very user-friendly, with no annoying pop-ups to disturb you while playing. All in-game purchases are located at the store, where they belong. It gives players the freedom to decide whether they want to spend real money or not. If you're going to play competitively with others, that's the time you will have to spend money, but overall, you can play the game without spending any of your cash! The price only varies from $0.99 to $99.99 – which is already the standard for most games.
One of the best games in its genre, Dragon Nest M is an MMORPG that offers a great gaming experience. If you loved the PC version, you would also have a grand time playing this. With almost all aspects revamped and made better for the game's ideal audience, Dragon Nest M is undeniably one of the best right now that you should try!