If you enjoy playing fun casual games that are also entertaining to play, then you should try visual novels. They're simple but fun casual games that you will enjoy playing. And since they're story-based games, you'll be intrigued to play them as well. Visual novels are interactive storytelling games where you play a particular story. But instead of being just an audience, you play the role of one of the characters, making choices and decisions along the way. One fun visual story game to play is Everlasting Summer.
Published by Soviet Games, it follows the story of Semyon, an ordinary man who is experiencing something extraordinary. He was contemplating what to do with his rather normal, boring, and directionless life. When he rode a bus to meet his friend, he fell asleep and woke up in front of a camp. The extraordinary part is he rode the bus at night and in a place where it's winter but the camp he arrived at is in the middle of summer.
Everlasting Summer is an intriguing game that you will find yourself concentrating on the game. You'll be intrigued by the story that's unfolding before your eyes and at the choices that you will make. But like with many interactive storytelling games, you'll have many different endings available. This is because the ending you will get will depend on the choices that you make. This game is no different and it has many different endings that you can try to uncover.
In this blog post, we'll guide you in uncovering one of the game's endings. And that ending is the Harem Master. Proceed to the next section to learn more.

The Requirements For Unlocking The Harem Master Ending
The Harem Master Ending is a Special Route ending that you can unlock in Everlasting Summer. This means that it's an ending that's not part of the main storyline. It's a special ending that you can only unlock after meeting certain requirements. For this particular ending, the requirements to unlock it are not that simple. You'll have to achieve all the good endings of all the main characters of the game.
The characters are Semyon, Slavya, Lena, Alisa, and Ulyana. But aside from that, you also have to achieve the ending of the first Special Route ending. And that ending is Miku's ending. You unlock that special route by achieving at least one good main character ending. So that will be a total of 6 endings, meaning you have to play the game at least 6 times. But that can end more.
This is because the game will also have a bad ending. So, if you make the wrong choice along the way, you could end up with a bad ending. This means you'll need to play the game again. But once you've completed the requirements, you will be able to unlock the Harem Master ending.
Getting The Elusive Harem Master Ending
After you've achieved all of the needed endings, it's time to unlock the Harem Master ending. So, you start playing Everlasting Summer once again. For the Prologue, you need to choose "Yes, I'll come with you". For Day 1, you can make the necessary choices that you feel. But when it's time to decide between "Take the keys" or "Leave the keys", choose the option to leave it.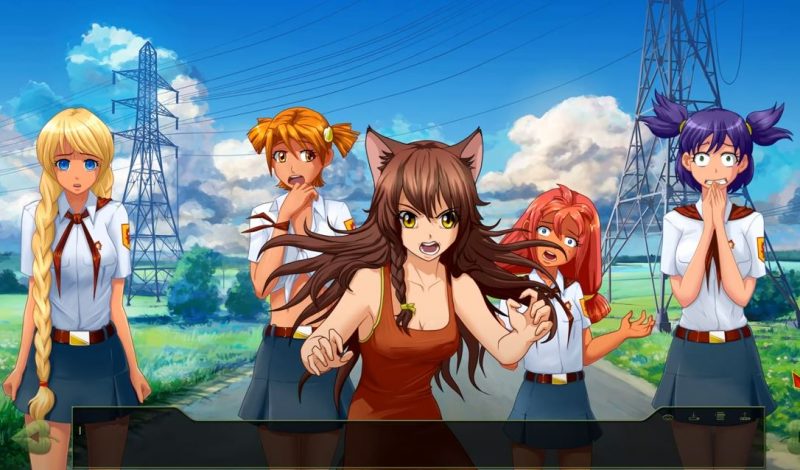 For Day 2 of the Everlasting Summer, you don't have to worry too much about any decision you make here. It won't affect the outcome of the Harem Master ending. So, you can freely choose whatever you feel like. For Day 3, however, it's going to be a bit more intense. You'll have options to spend the evenings with one of the 4 main characters in the story. However, you should do your best to avoid spending evenings with any of them.
Self Control Is The Key To Success
This means making choices that will prevent you from spending time with any of them. Some of the choices that you might make are "You know, Olga Dmitrievana asked me to help her tonight…", and "Run Away". You should choose the options "I think I'd rather assist the guys with their giant robot engineering" and "Who cares? I'd better keep on looking for answers". These choices will help you end the evening alone.
For Day 4, you make your usual choices on the other stuff as it won't have a bearing. But when the choice becomes "Eat the apple", you should go with "Yes". Then after that, you will encounter going to a mine. You will again make choices here, but this time, choices on who you will go with. For this one, you should also decide to "go alone". And for the final choice, before the Harem Master ending is unlocked, you will need to choose "Keep going". Once done, the special ending will be played.
Try these tips out when you play Everlasting Summer. In fact, make your journey even more immersive by playing on PC today. Download our Games.lol launcher for a more optimized gaming experience.