Five Nights at Freddy's is one of the scariest games that you can play. It has a simple premise, and that's for you to survive the five nights guarding Freddy Fazbear's Pizza. If you enjoyed playing that game, then you will enjoy playing Five Nights At Freddy's 2. It's the second sequel of FNAF where your goal is to survive for five nights. But it comes with more exciting elements and features that you will enjoy.
But is this scary strategy game worth downloading and playing? Let's find out more in this Five Nights at Freddy's 2 review.
What's New With Five Nights at Freddy's 2
When it comes to the Five Nights at Freddy's 2 gameplay, there is not much difference from the first game. Your objective is to survive for five nights. To do that, you need to make sure you deal with the animatronics who are trying to get to the security office.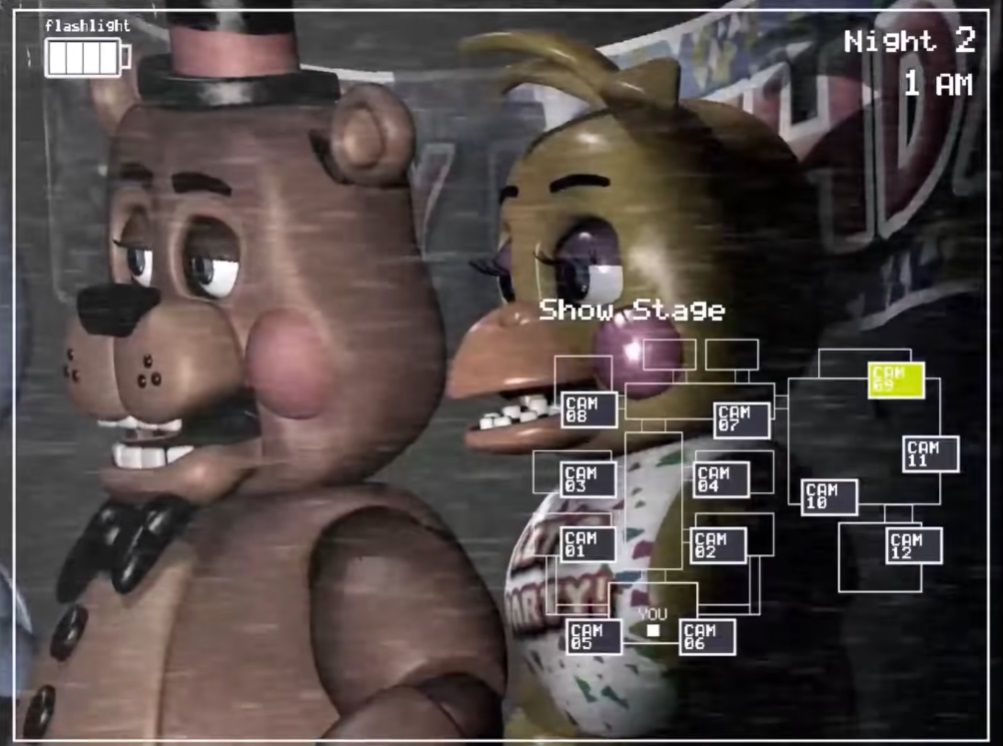 Similar to the first sequel, your office will be equipped with cameras that will allow you to monitor different parts of the restaurant. From the cameras, you will be able to see the different movements of the animatronics. And just like the first game, a security camera is taken out after you survive a night.
One of the major differences in this game is the addition of new animatronics. They're more kid-friendly and they use the latest facial-recognition technology. They are also said to provide safety and entertainment for kids and adults. Of course, all of these are what they do in the morning. But during the night, you don't know what they can do. You'll just have to find out for yourself when you play the game.
You also have to deal with the fact that doors are removed. That will make it more difficult for you to deal with the new and old animatronics. Aside from new animatronics and the absences of the door, you also get to use the empty head of Freddy Fazbear. The head will help you fool the animatronics in case they get inside the office. That will allow you to survive.
What's Good About Five Night at Freddy's 2
Now that we know what's new in this horror game, let's now discuss what's good about it in this Five Nights at Freddy's 2 review. Here, you'll see if the game is worth playing or not.
It's Still a Scary Strategy Game
Probably the great thing about Five Nights at Freddy's 2 is that it still has the same gameplay as its first sequel. This means that it's still a scary strategy game where your goal is survival. You still have to deal with scary animatronics that will look to kill you. Apart from that, you still have cameras that can help you monitor their movements so you can stall their advances to your office.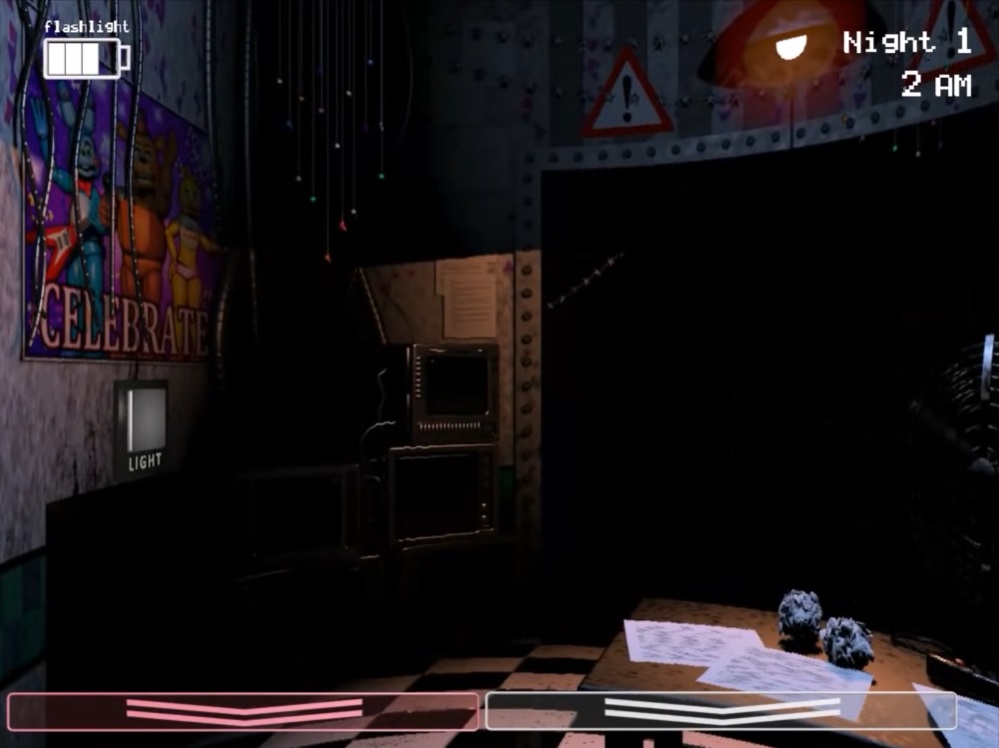 You will still enjoy the eerie and scary atmosphere that the game provides. So, if it's a scary game that you want to play, then Five Nights at Freddy's 2 is a good option.
New Elements Added
The developers didn't mess with the core gameplay, which is a good choice as it attracts people to the game. Instead, you'll see new elements added in Five Nights at Freddy's 2. These new elements are added to make the game scarier and more challenging to play. Of course, the developers also added a feature that will help you deal with the animatronics.
One of these new elements is Freddy Fazbear's head. The bear's head is a great tool that you can use to fool animatronics. It also allows you to survive longer.
What's Bad About Five Nights at Freddy's 2
Of course, not everything about Five Nights at Freddy's 2 is good. There is still one thing that needs to be improved. And we'll talk about it here in this Five Nights at Freddy's 2 review.
Very Challenging Gameplay
Probably the main problem with Five Nights at Freddy's 2 is that the game can be very difficult to play. If you like playing challenging games, you will likely enjoy the challenge it provides. But if you just want to enjoy the game, you might get frustrated with the difficulty of this scary strategy game. That is why you need to be careful and fully concentrate when playing. One miss-tap or if you're a bit slow could lead to your death, and you'll have to start all over again.
Given its challenging gameplay, it would be great if there was a difficulty adjustment setting. That would help casual gamers, or even beginners, to refrain from getting frustrated all the time when playing it.
Verdict
Looking at the good and bad of Five Nights at Freddy's 2, we can say that it's a game that's definitely worth playing. Although the game can be a bit difficult to play, that's okay since many people still enjoy the game's challenge. Besides, it's a scary game, so it should also be difficult to amplify the scare factor. So for this Five Nights at Freddy's 2 review, we are giving the game a score of 4 out of 5.