Halloween or not, there are horror games that people consider classics. There's just something about playing these games on Halloween that people can't resist. It's either they just want a good scare or they simply want to have fun, especially if they are playing it with their friends. If you're on to playing horror games this Halloween, you have two options: buy premium horror titles or play those that are free-to-play. Of course, you can go for expensive titles like Resident Evil or even the newly released Remothered: Broken Porcelain, but nothing beats a great game you can get for free.
Without further ado, here are the best horror games that you can download and play for free. Take a look at some of them and see if they're to your liking or if they become your new go-to game on All Hallow's Eve!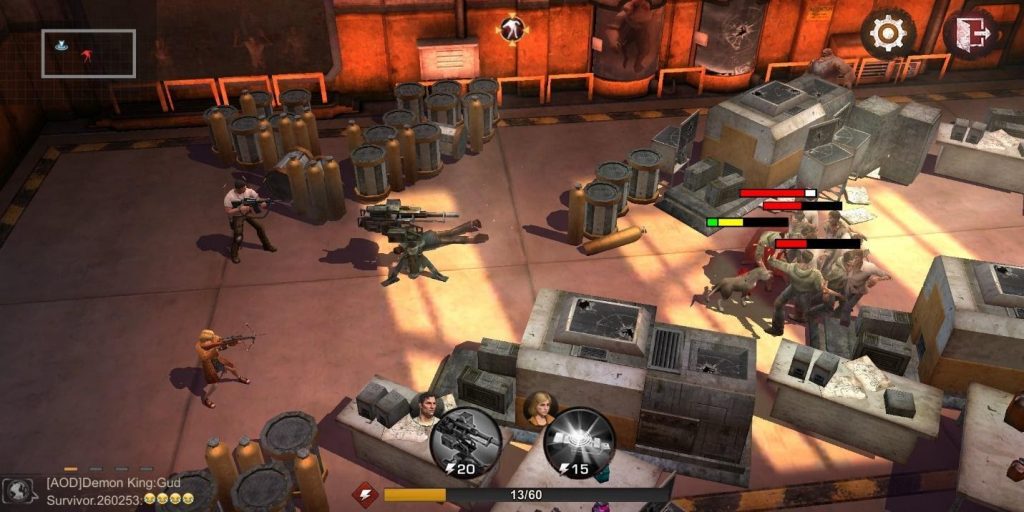 1. State of Survival
The zombie genre is alive and well in this game, and it's filled to the brim with lots and lots of Halloween references. Zombies? Check. The end of the world? Nailed it. But it's so much more than just a zombie game. Humans that survive the zombie apocalypse will undoubtedly focus on surviving, and that's what this game also chose to focus on.
State of Survival by KingsGroup Holdings is a half-zombie survival, half-settlement simulation. It also tries to answer what happens when a group of survivors bands together and takes over old-world structures as shelters against the zombie apocalypse. The missions mainly go toward developing this settlement and cultivating a new society amid the apocalypse.
2. 100 Doors Horror
From the developers of MakSton Play, 100 Doors Horror is like a horror version of a Japanese game show involving prizes or tricks hidden behind doors. The premise is that your character gets lost within a haunted mansion. All you have to do is to find the right door that leads to escape. If you open the wrong door, you end up worse than when you've started.
What's scary about this horror game is that if you end up with a mistake, you'll most likely stumble upon some unspeakable horror waiting to eat your soul. Puzzle junkies and problem solvers will find it relaxing. However, there is also a challenge here, as you are given choices upon choices, although the right one isn't clear.
3. Granny
Granny by DVloper gives you a different take at visiting Granny's house. You, the protagonist, somehow find yourself trapped in a dark and unsettling home. The old woman living in this house–codenamed Granny–will hunt for the intruder in her home. You need to escape this deathtrap, or else Granny will have your hide.
Escaping Granny's home means you have to solve puzzles and find the key before Granny finds you. You must also be great at hiding and pray that Granny doesn't wise up to your position. You don't want to see what happens when the old lady with the wired baseball bat finds you.
4. Five Nights at Freddy's Franchise
Just when you've thought you had escaped the infamous pizza parlor where Freddy Fazbear and his friends reign supreme comes the second, third, and fourth installment of Five Nights at Freddy's. It wouldn't have been a franchise if it weren't for the great plot, in which the protagonist needs to survive a night from the malfunctioning animatronic mascots.
Malfunction is kind of the theme of the franchise, but why does it happen during the night? That's where the supernatural connection kicks in. Your goal throughout the series is to survive the night and try not to get mauled to death.
5. Demonic Manor – Horror Survival
From the developer Serkan Bakar, Demonic Manor puts you in the shoes of a journalist exploring an abandoned manor. Investigative journalism takes its toll on you when you realize that something is lurking in the manor, and it's not alive. You need to quickly solve the puzzles if you want to survive, all while trying to figure out the tragic incident where an innocent life was lost.
The horror game has clues scattered throughout the house. While trying to escape the supernatural force out for your soul, you will come across letters that detail what really happened inside the mansion. We can't blame what happened to the last inhabitants, not with the evil sneaking into the halls of the mansion.
Conclusion
People always have different tastes in horror games. Some people might find that their true horror lies in playing games like Resident Evil or Castlevania. Others might find the appeal of games like P.T. and Doki Doki Literature Club more captivating. At the end of the day, it's just your tastes that speak for you as a gamer. Find out what your horror tastes are and choose from among these horror games to play this Halloween. To enhance your gaming experience, play them on your PC by downloading these games for free at Games.lol.