FR Legends, also known as Front-engine, Rear-wheel-drive Legends, is hands down one of the best drift racing games in the freemium video game market. Since its official launch in 2018 by independent video game developers Feng and IIley, this cartoonish game with cell-shaded graphics has managed to accumulate over 20 million downloads across multiple gaming platforms.
With that said, if you're a veteran player of this game, then you already know that this indie title packs a plethora of features. However, to those who are new to the game, FR Legends comes with in-depth car customization for aesthetics and engine, multiple sports cars to collect, easy-to-learn controls, and a real-time vehicle damage system.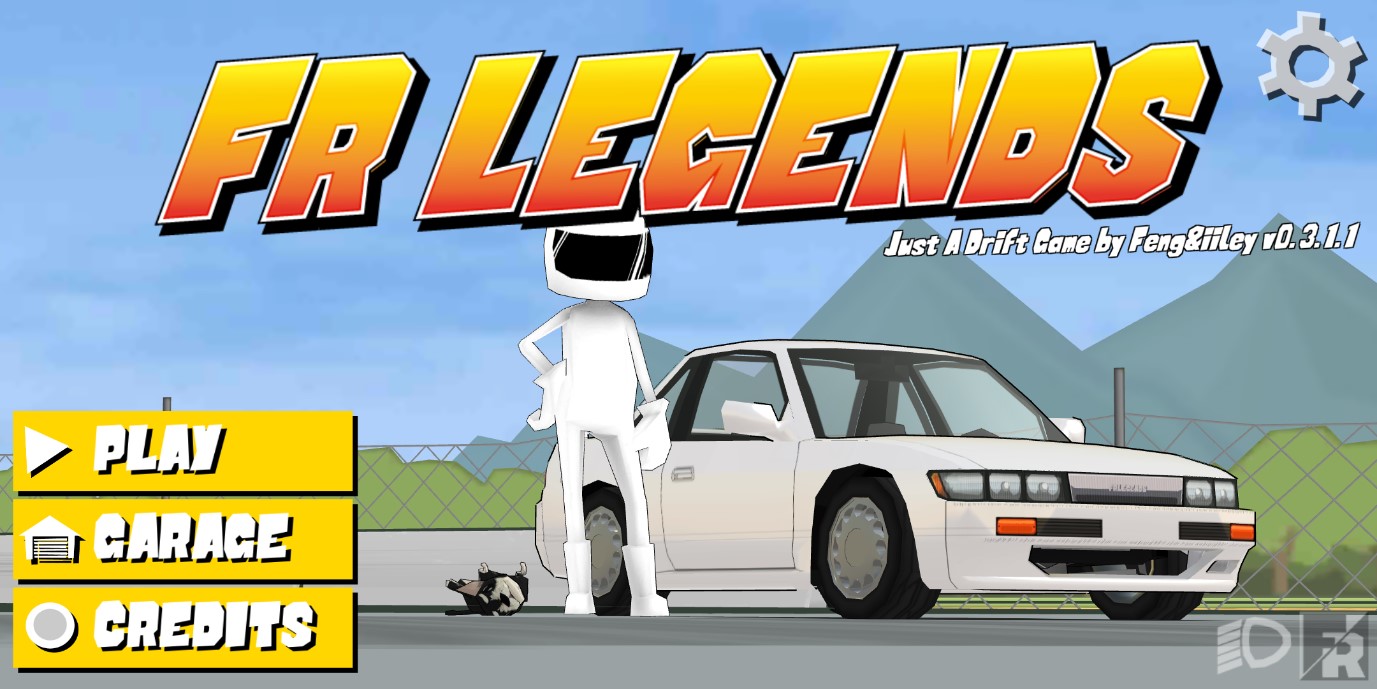 How to Make Money in FR Legends – Best Methods
As impressive as the features of this game may be, almost everything in FR Legends costs money to exploit. Except for real-world brand sponsors, almost everything in the game requires Gold or Cash to acquire and they are not cheap. To be fair to the developers, this type of gameplay setup will encourage the player to "it-gud" in the game. After all, one of the main methods to earn cash in this game is to win races and complete courses.
Fortunately, there are still other methods that you can follow to increase your bank credit in the game. If you're ready to make bank in FR Legends, then check out our curated list below.
Method #1: Become one with your Car
FR Legends will immediately provide you with your first vehicle the moment you open the game. After that, your first race car will come with stock parts, accessories, wheels, and configuration. For the most part, your first car is the most balanced in the game. Once you receive your vehicle, your priority should be to practice drifting without changing the settings.
However, take note that your car is vulnerable to damage so you must avoid hitting the barricades. That's why becoming one with your car means that you know the behavior of your car from its top speed to handling. Once you become one with your vehicle, winning races and completing courses won't be a problem and the flow of cash will follow.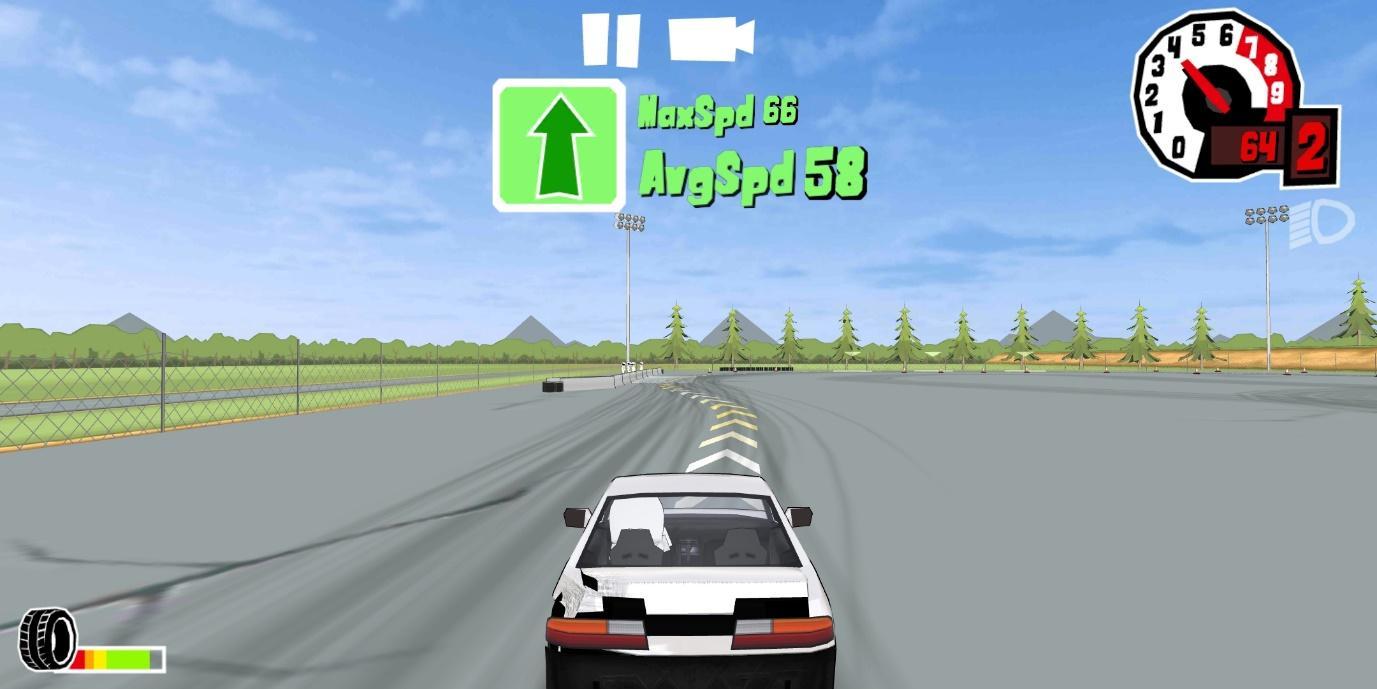 Method #2: Upgrade Your Engine
As you progress further into the game, you will be able to explore more challenges and compete in multiplayer races. Additionally, participating in any challenge in these challenges will earn you coins even if you lose. However, since we are talking about raking in as much cash as we can in the game, we should be focusing on winning each challenge.
So, one of the best ways to make money in FR Legends is to upgrade your engine. You must shy away from the temptation of modifying the aesthetics of your car and focus more on your engine. You can get the aesthetics when your bank is already bursting with cash.
Method #3: Always Have a Spare Set of Tires
FR Legends as you may have known by now is a drift racing game. That means that your tires will eventually wear out over time. Furthermore, tires in FR Legends can make or break your game. The durability of your car's tires is represented by a bar in the lower-left corner of the screen. Moreover, the tire meter slowly deteriorates as you execute drift maneuvers in the game. You need to keep an eye on the meter and make sure that it never reaches the red portion. If by any chance you forgot to change your tires, your car will have less grip on the track which will eventually result in you losing control of your vehicle.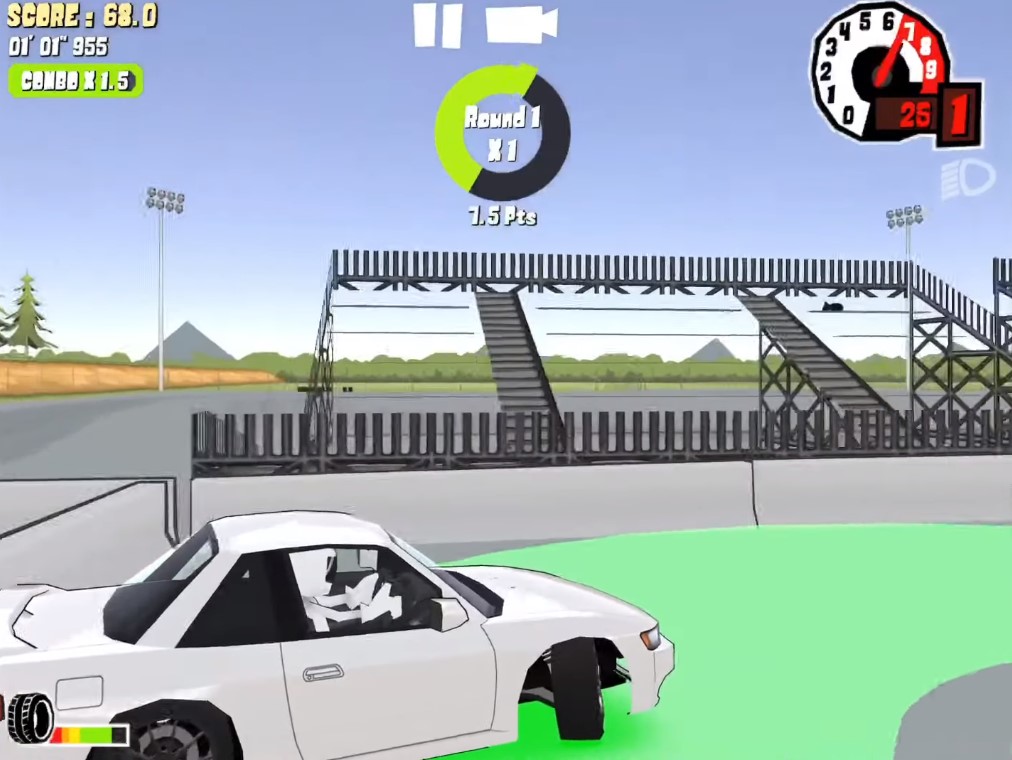 Method #4: Watch Some Ads
Method #4 is probably the easiest way to earn gold and cash in FR Legends. That's because you don't have to do anything but watch some ads when using this method. Every day, you will have a chance to watch five ads, each one with an increasing number of coins and gold. One thing that you should take note of about this method is that you cannot spam the game's ad rewards. So, you need to wait for the card to light up before you can watch an ad.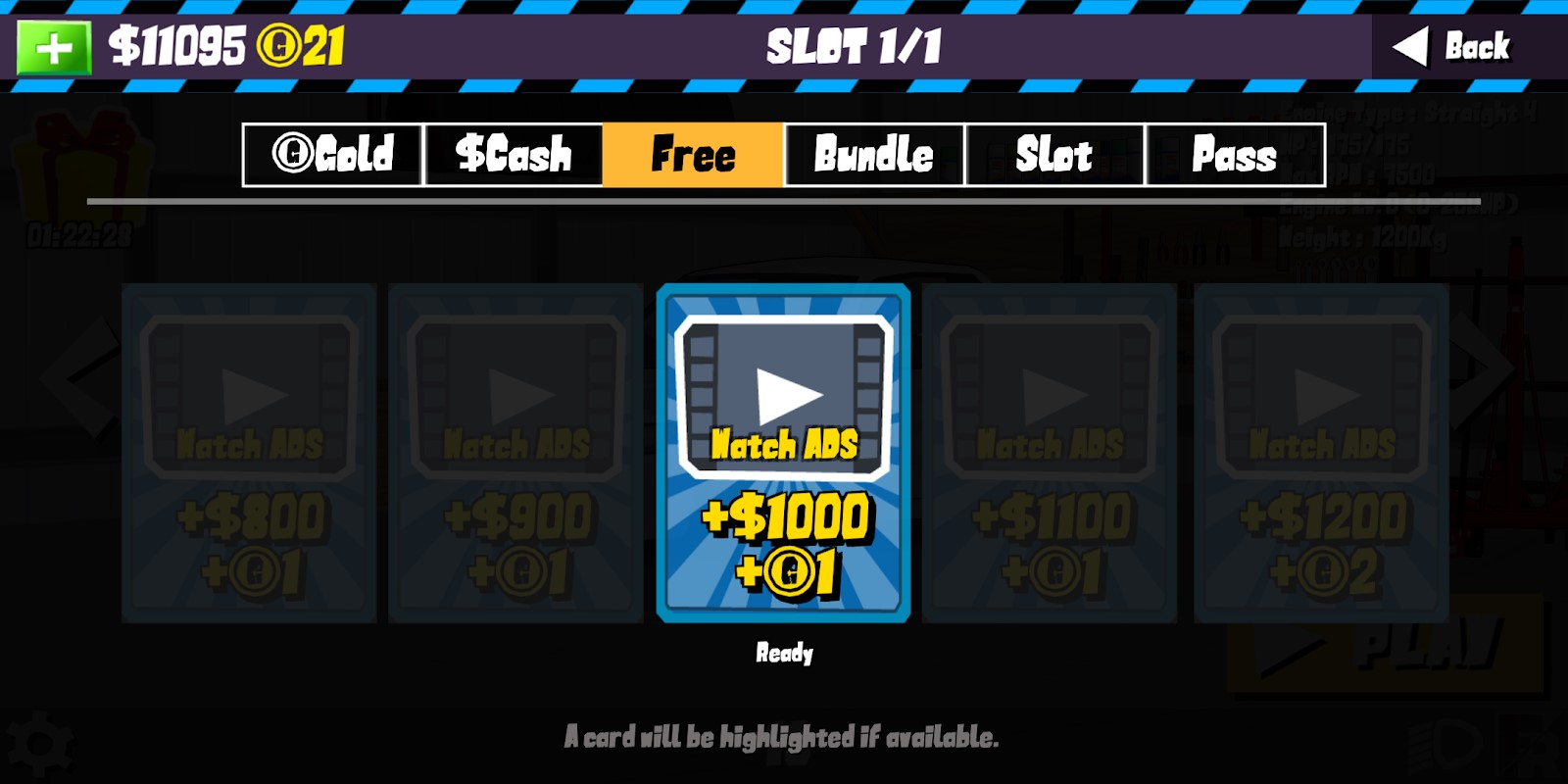 Play FR Legends on PC
FR Legends is a skill-based game that requires patience and a lot of practice. The game's expansive customization and challenging gameplay make the entire ordeal a rewarding experience. With that said, now that you know the various methods of earning cash, the next best thing to do is to jump back into the game on your PC.
Fortunately, there are many other free racing games you can download here at Games.lol to keep you occupied. These are equally exciting and impressive as FR Legends! So make sure to stay tuned here for more updates about this exhilarating racing game!