Have you always wanted to own a hotel, or manage and decorate a resort? You can do so with the many hotel and resort management games you can play today! Make your dreams of owning a hotel or resort come true. Keep your guests happy and meet their expectations while you decorate and expand a world-class hotel.
Playing hotel or resort management games is the perfect way to de-stress and learn the ins and outs of the hospitality and tourism industry. A simple hotel management game can help you become knowledgeable when it comes to owning and running a hotel or resort.
Best Hotel & Resort Management Games For PC
If you want to play these kinds of games, here are some hotel/resort management games that you can enjoy in your free time. The best part is you can play these games on your PC for free when you download them here at Games.lol! Check out our list below and click on the links if you want to go to the game's download page.
Paradise Island 2: Hotel Game
Do you love tropical lush islands? Do you love seaside or beach vacations? If so, Paradise Island 2: Hotel Game is perfect for you. Experience a vast landscape and wonderful scenery that the island has to offer. In this game, you will need to finish tasks to grow and develop your hotel. Each task you finish will give you rewards. As long as you finish the task, your paradise hotel will become one of the best on the island.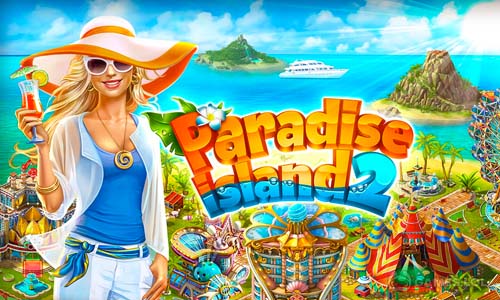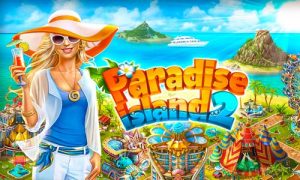 Hotel Story: Resort Simulation
If you like to manage and design modern hotels, then you can do so in Hotel Story: Resort Simulation. You can put a pool and many more decors that can make your resort look like a 5-star hotel! Aside from running your hotel, you can upgrade the amenities to make your guests happy. Manage your staff and instruct them on how to help you run the hotel smoothly. Add over 80 facilities and attract guests as your hotel gains traction.
Girl Hotel – Hostess Resort Paradise
Do you want to serve guests and show them what real hospitality means? In Girl Hotel – Hostess Resort Paradise, you get to work as a rookie hostess. Your job is to ensure that guests are happy all the time. You are the bell girl, maid, cook, and basically play every other role in the hotel. The mystery is why you are the only one working? You'll get the answers to that sooner or later! But before that, get ready to take on six roles in Girl Hotel – Hostess Resort Paradise.
Starside Celebrity Resort
Keep your facilities and amenities at a high standard because, in Starside – Celebrity and Drama, your guests are huge celebrities! You have to maintain the cleanliness and manage it well because you now own a first-class resort. Expand your resort by playing match-three puzzle games, and meet the high expectations of your rich guests by building attractions and convenient hotel facilities. Luxury is the key to making these A-list celebrities happy, so make sure that everything is spotless and glamorous in your world-class resort.
Paradise Island
Before Paradise Island 2, there was Paradise Island. It's one of the original resort management games that became popular a few years ago. In this game, you can build windmills, cottages, restaurants, and many more facilities and amenities that will keep your customers happy. If you want to have more guests, expand your resort to accommodate them all!
Enjoy Endless Fun & Challenges
Keeping guests happy and maintaining the hotel or resort are the main objectives of these games. Managing a resort is not that hard, as long as you finish tasks and serve customers fast. The hospitality industry is all about giving comfort to your guests and providing them with amazing services. All of these and more will come your way once you play these hotel and resort games on PC!