Garena Free Fire is full of exciting characters that were just released this November. If you're an avid player of Free Fire, you already know that each of these characters is important and plays a crucial role on the battlefield. These heroes have unique skills and abilities that you can use in a match. And with new blood comes new surprises for everyone.
There are 34 characters in Free Fire, which you can purchase using gold or diamonds. Others can only be obtained through various in-game events. Dasha is one such character that was recently released. However, some players who wanted to acquire Dasha kept receiving a message saying, "This item will be available soon!". Some players got her from the Dasha Top-Up Event. Now, she can be bought from the in-game store.
Everything You Need to Know About Dasha
Dasha is one of the newest characters in Garena Free Fire that was released this November 2020. Like all Free Fire soldiers– except for Adam and Eve– Dasha boasts a particular set of skills to help every player reach victory on the battlefield. Her ability is called Parting On, which has various influences. It reduces damage taken by falls by 30%, reduces recovery time by 60%, reduces recoil buildup by 6%, and reduces maximum recoil by 6%. As Dasha's level increases, so do her abilities. Every character in Garena Free Fire has a character set, and Dasha has one too called Rebellious Prankster Set.
Looking Back At The Dasha Top-Up Event
At first, Dasha wasn't available in the in-game store, and you can only get her from the Dasha Top Up event, which lasted three days up to November 21st. During the top up event, players need to buy a specific amount of diamonds to get Dash and her bundle. For example, Dasha costs 100 diamonds, Dasha's Party costs 300 diamonds, and Scar – Party Animal costs 500 diamonds.
Once the player has topped up the diamonds for a particular reward that they want, they have to click on the events icon found on the main screen. Then select the events tab and choose the Dasha Top Up event.
Avail Dasha in Garena Free Fire Now!
After the Dasha Top-Up Event, the character is now available for purchase in the in-game store. You can acquire her Party Girl bundle for 899 Diamonds and only the Dasha character for 499 Diamonds. As you can see, Dasha is more expensive now than when her top-up event was still up. But if you weren't able to get her from the said event, no worries because you can still go to the in-game store and buy her there.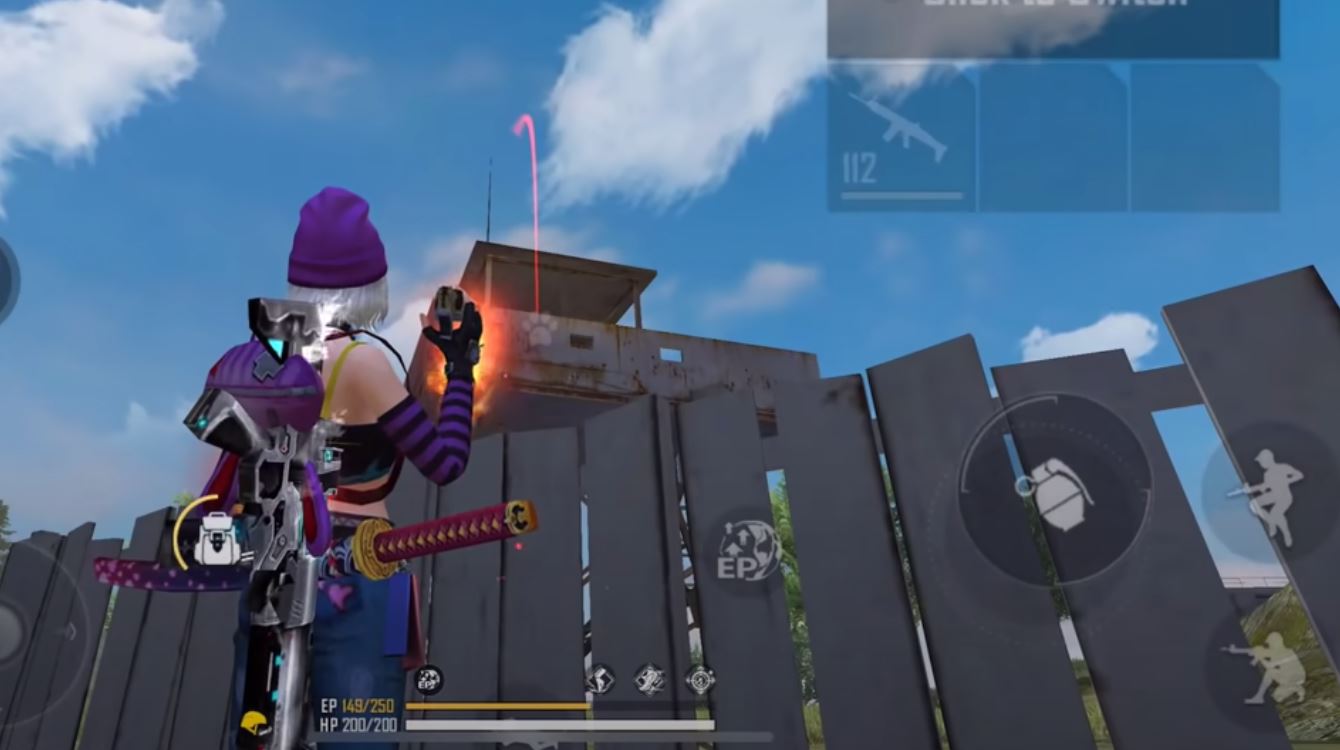 To get Dasha, make sure to follow the steps below:
Click on the Store icon, which is located on the left side of the screen on the main lobby.
Once the in-game store pops up, click on the Character option. Select Dasha and click on Purchase.
A dialog box will appear, confirm the Purchase to get Dasha instantly.
The number of diamonds will then be deducted from your account.
You can buy other characters by following the same steps above. Just make sure that you have enough diamonds to complete your purchase. Enjoy Garena Free Fire with Dasha, one of the coolest characters that they have released! There are still other characters you can choose from, and you can be sure that more heroes will join the battlefield. So hop on to one of the most action-packed survival shooter game for PC! Play Garena Free Fire and dominate the battlefield!