Genshin Impact is considered a breakthrough in modern game design. While it may not have the most original concept as it features some heavily-inspired art styles and game mechanics from The Legend of Zelda: Breath of the Wild, Genshin Impact burst into the scene with its amazing delivery that many players love. With high accessibility, top-quality production, and an art style that mainly targets the anime fan demographic, Genshin Impact is worth trying with nothing to lose. Here are our top 5 reasons why you should play Genshin Impact.
1. It is Completely Free to Play
Right off the bat, the game does not require any payment. Zero. Nada. Nothing that will make you get your wallet just to play the game. While some F2P games may have sneaky ways to force you to buy their microtransactions, Genshin does not. That is because Genshin follows a gacha system similar to what you would find in Honkai Impact 3, Fate Grand Order, Azur Lane, or Arknights.
Using a gacha system means the game has to abide by the rules of the government (yes, according to Chinese, Japanese, and Korean law) to keep the rates fair while not implementing Pay-To-Win tactics. This issue is still a big argument among gamers. But for the most experienced gacha players around, you know that you can complete a game like this even without spending a single dime. Nevertheless, only fools would say that a game like Genshin Impact is P2W. They just do not know how to utilize the characters and the weapons.
The only time you would spend in the game is if you are desperate to get the character you want in its gacha banners or purchasing skins.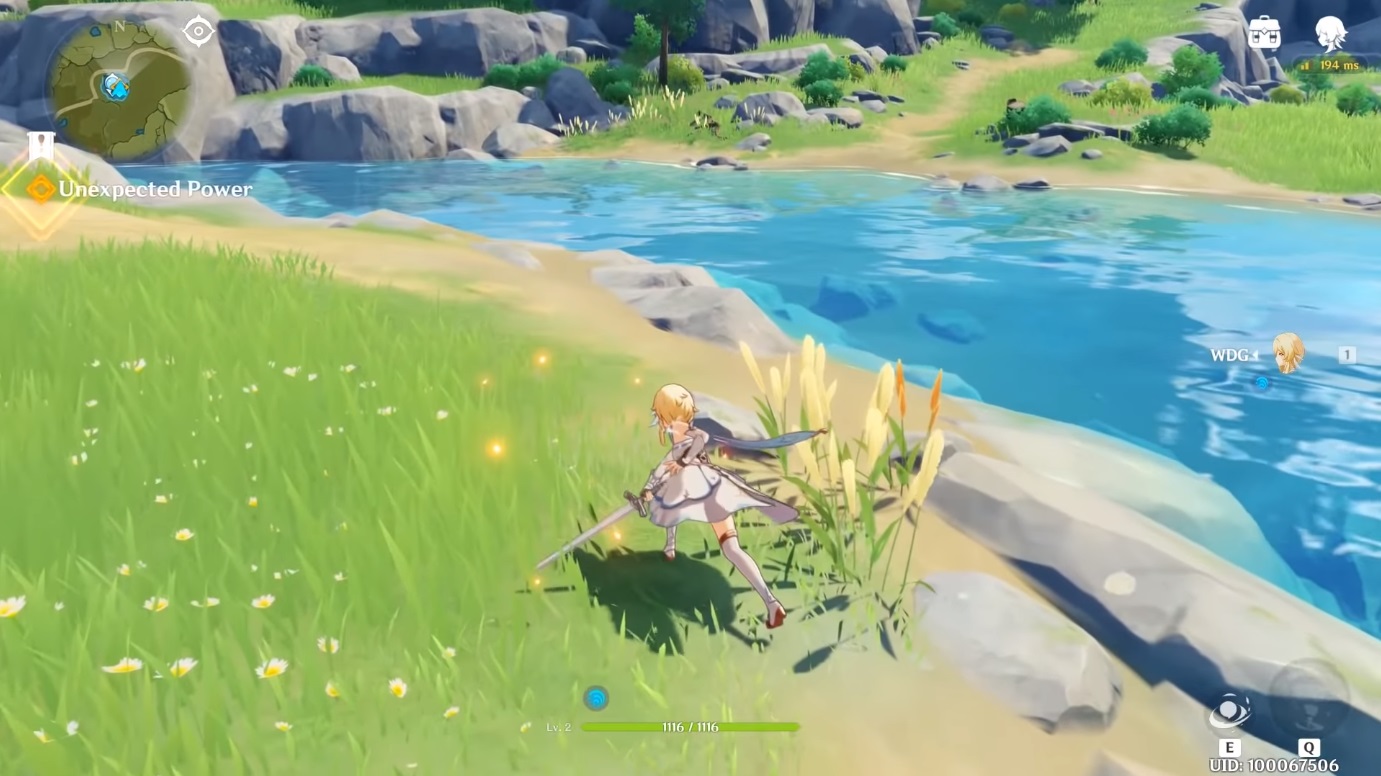 2. Highly Accessible
One of the most extravagant aspects of Genshin Impact is its accessibility. While it is free to play, it is also available to play on multiple platforms, including PC, PS4, Switch, and mobile. If you have a miHoYo account, you can carry on your game progress from one platform to another. Now, this cross-play is a breakthrough in gacha games because gacha RPGs are usually just found in PC browsers or on portable devices.
While the concept of multiplatform availability is nothing new (e.g. Fortnite and Warframe), it makes playing the game easier. Additionally, if you play handheld, Genshin Impact now supports wireless controller input.
3. High-Budget Production
Genshin Impact would deceive you into thinking that this game was developed and published by a triple-A company like EA Games, Activision, Capcom, or Bandai-Namco. But on the contrary, it is not. The game comes from a relatively small Chinese game company called miHoYo, which is responsible for the hit gacha action RPG Honkai Impact 3, along with other classics such as Guns Girl Z and Fly Me to The Moon.
(Trivia: Genshin Impact is the only game from miHoYo that does not feature their poster girl, Kiana Kaslana)
The art style is great with highly-rendered cel-shaded graphics that complement its anime theme. Just frolicking around Teyvat alone is breathtaking whether you hike in the mountains, stroll at the beach, or hover over the snowy plains. What's more, the lighting and shadows are also top-notch, and Teyvat truly feels like a living breathing world. No matter where you go in the game, it just looks amazing. Thus, it is arguably one of the best-looking anime RPGs ever made.
Also, we must mention the music and voice-acting in this game. Thanks to the collaboration with the Beijing orchestra, Genshin Impact delivers some of the most emotional music scoring ever made in a video game. As for voice-acting, it features some of the top names in Japanese anime seiyuu, including Rie Tanaka, Saori Hayami, and Aoi Koga. Weebs do get excited finding out that these voice actors do the same for shows like Konosuba, Code Geass, and Kaguya-sama: Love is War.

4. Waifus & Husbandos Galore
While gacha games are mostly known for highly appealing characters in the form of png files, Genshin characters feel more alive than other existing games. Made in full 3D with hundreds of voice lines, interacting with your favorite waifu or husbando has never been more immersive. That also means the meme of "imagine whaling for a game just to see the png of your character" is irrelevant in Genshin Impact. No matter who or what your taste is, Genshin Impact has it. Just do not get tempted too hard by its gacha banners, though.
5. Free-Roaming at Its Finest
If you are tired of many other gacha games for their lack of gameplay, then look no further. At many times, Genshin Impact feels like an RPG-first-gacha-second type of game. It does not have an energy system that forces you to replenish to keep on playing (excluding Resins), and you can freely roam around the world at any time. There's even no main menu for you to stare at when you start the game. It just puts you into this beautiful world.
Additionally, you can call in three more friends to join you for a co-op session. Great for when you are farming for supplies or defeating a boss.
Just Play It
There are too many other reasons for us to tell you why you should try out Genshin Impact. And, since it is free to play, there is absolutely nothing to lose here. It's just a fun, breathing world that redefines what a gacha game can become. If you are new to the game, you can read Genshin Impact: All You Need to Know Before Playing to guide you on how to start playing.
Play Genshin Impact on PC for free here at Games.lol now!