For a lot of players, solving how to beat the Granny horror game can be hard and, most of the time, scary. At Games.lol, we have played the game more than enough times to find out how to exactly finish the game and escape from the psycho granny and her pet once and for all! Read carefully because this article is going to save your (virtual) life.
Remember The 15 Important Items
Here are the only things you need to have and what they exactly do since the game doesn't have any descriptions.

Padlock Key (Blue) – Used for the front door.
Master Key (Red) – For the final lock and to escape the house. Do not use it yet until you have cut the wires of the alarm.
Safe Key (Gold) – Use it for the safe in the basement. Will most likely contain the shotgun or tranquilizer gun
Weapons Key (Wood) – Highly likely to have the shotgun or tranquilizer in it.
Car Key (Yellow) – Used to activate the car in the garage
Hammer – Used to pry open the barricade of the lower part of the front door.
Screwdriver – Will always be found on top of the shelf in the front hall. Use it to open the basement door and onto the stairs.
Pliers – Used to cut the circuit in the basement to deactivate the alarm and the fan wires. Very important tool.
Alarm Code – Used to unlock the final lock for the front door. If you have the code, you don't need to cut the wires anymore.
Cog Wheel – Used for the playhouse machine.
Winch Handle – Used to raise the bucket for the well. Will contain a random key.
Melon – Use the guillotine in the yard to cut it. Good for distractions.
Shotgun – Optional. Will be seen in the safe or weapons cache or will have to be assembled manually. Use it to either shoot the key on the top shelf or suppress Granny and her pet for a short time.
Tranquilizer – Same with the shotgun
Not Every Item Will Show Up In The Same Spots
The biggest dilemma in Granny is that everytime you do a new game, the items will be done in RNG style – as in the items will be scrambled again. You may find the padlock key in the well in one game and in the other, or you might just find yourself the car key in there. The only item that remains the same every game is the screwdriver on top of the shell in the front hall.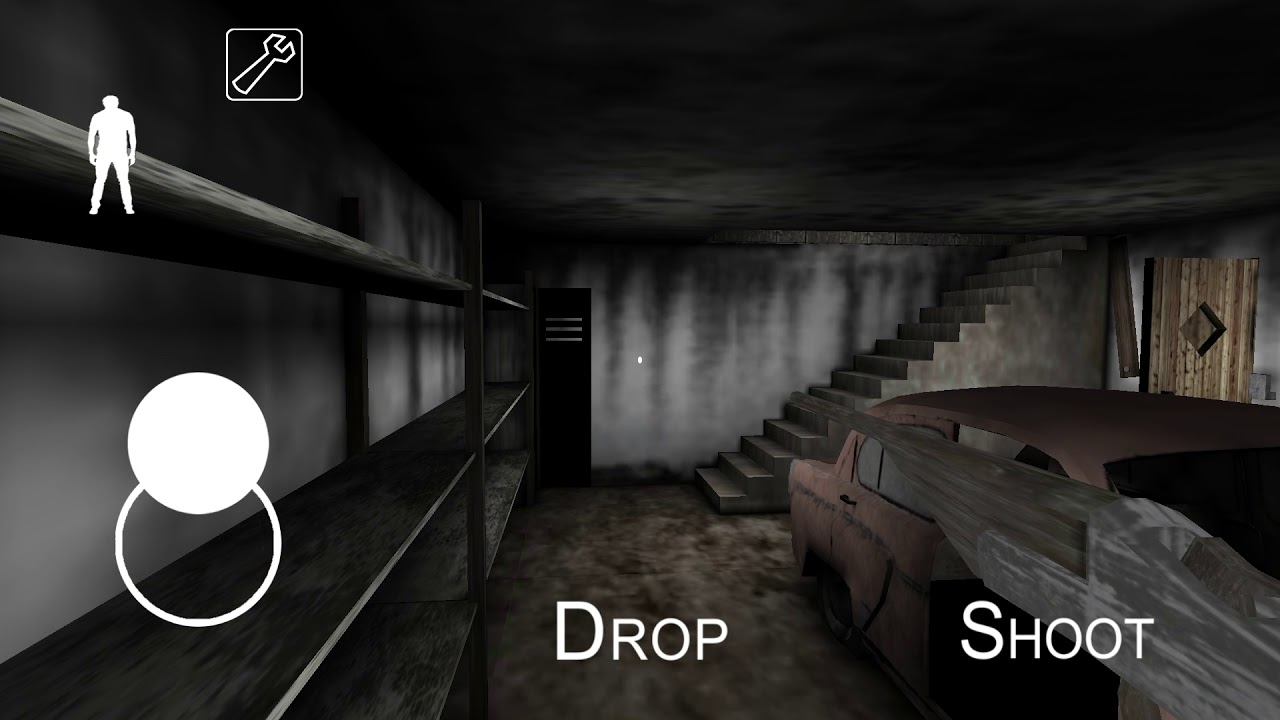 Only Carry The Item If You're Going To Use It Right Away
The tip says it all. But if you have to drop an item, expect Granny to hear you and come rushing where your last position is. If that is the case, hide in the blind spots like the car trunk, inside the closet or under the bed.