Wondering what casual simulation game to play during your free hours? Well, if you love playing farming sims that include waking up early, feeding the cows, and tilling the fields, then Hay Day is one of your options. In fact, Hay Day is one of the fantastic farming simulation games up to date and is Games.lol-approved! Read on to find out more about our Hay Day review.
Hay Day's Story
The story of Hay Day is very simple. Here, you will play as an old farmer who is exhausted from working for the industry and decides to live alone. So, your role is to help him with his decisions and become successfully independent of every single thing. Your main goal is to set all resources that must be found on your farm, which are required to have a usual life.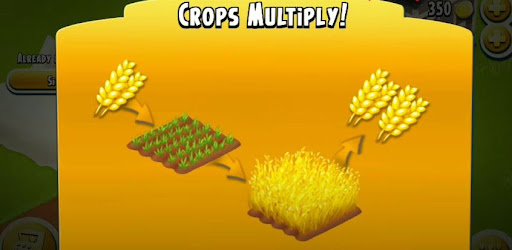 To meet your goal, you will start your farming journey with a small garden. As you progress, you need to expand your garden by filling it with various plants such as vegetables and fruits. Apart from plants, it would be best to start new projects like adding some buildings relevant to your farm.
As you start the game, you'll be dealing with a small number of coins that are needed to buy all stuff for the expansion of your farm. Along the way, you will be getting some coins as you play the game. Once you expand your farm into a bigger one, you will get a lot of income.
On Hay Day, your task is to till the land, plant, harvest, feed your animals, and trade. You will not get bored playing this game as you see the adorable animals on your farm. What is more exciting about this game is that you can customize your farm according to your preference. So, you'll surely enjoy designing your farm and making it the best among your neighbors.
Additionally, you need to fulfill the orders of your customer using the truck or steamboat. In this game, everything costs money, and nothing comes for free. So, you better extend your efforts to earn more money for the farm.

If you think expanding your farm is easy, well, it's not. It takes a lot of time, and you might see yourself bored waiting for the improvement to finish. So, in this case, you can utilize some diamonds to speed up the process. Diamonds are hard to get, but you can buy them with real money.
Farming EXP
In Hay Day, every action you do, such as expanding the fields or cutting down trees, will give you experience points. Selling stuff to customers and baking bread will earn you stars, which are also XP. By earning XP, you will level up, enabling you to acquire more crops, buildings, and products.
By getting these things, you can earn more money and try other ways to beautify and develop your farm. If you want to get more and more experience points, you need to perform more actions that can be beneficial to your farm.
Should You Still Play Hay Day Today?
If you're into farming simulation games or games that will bring you joy during your spare time, then Hay Day is surely a game that you should consider. No wonder why most players are hooked with Hay Day because of its adequately cinematic perspective. The graphics are incredibly rich and detailed. From its landscapes, pan to zoom, everything is visually appealing. Additionally, the controls are easy to use.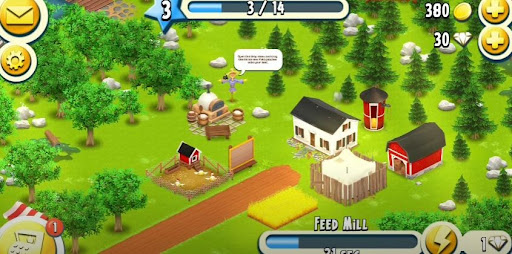 When it comes to its gameplay, Hay Day is very easy to play. As long as you undergo the tutorial carefully, you can easily grasp how the game works. So whether you're a gamer or not, anyone can play the game smoothly. Check out this Hay Day guide if you want to know essential tips on playing this game.
Another feature of the game is to sync your Hay Day farm to your Facebook account, where you can play with your Facebook friends. Also, you can trade with them and visit their farm to check your competitiveness.
Final Thoughts
Hay Day enables players to see the real perspective of gardening and making jobs satisfactorily done. It is indeed a pleasurable experience watching your crops grow, factories work, and most of all, your farm is getting bigger.
So, if you are looking for a freemium farming sim that will give you a lot of relaxation during your free time, you need to consider playing the simulation game Hay Day. It is a gem that is eye candy, and surely green thumbs will enjoy playing for many hours. Hope this Hay Day Review helps you decide if this game is worth playing.
For better interface and seamless gameplay, it is best to download Hay Day on your PC. Luckily, Games.lol gives this amazing game for free! For more updates and information about Hay Day, stay tuned and get more of the fantastic updates of your favorite games here!