When you think of Supercell, you usually think of its popular titles like Clash of Clans, Clash Royale, and Brawl Stars. Although most of their popular games are strategy games, they also have other great game genres to play. One such genre is a farming simulation, particularly Hay Day. In this game, your goal is to build a farm and expand it to its fullest potential.
Hay Day is very different compared to Supercell's other popular titles. Here, you won't be battling against enemies. However, you will still do a bit of strategizing since your goal is to build a big and thriving farm. Nevertheless, it's a fun game that can also be overwhelming for many players. That is because there are lots of things to do in Hay Day, so you might have some difficulties progressing in the beginning.
If you need help in progressing faster in this farming simulation game, then read on. We'll give you some tips and tricks to help you play this casual game better.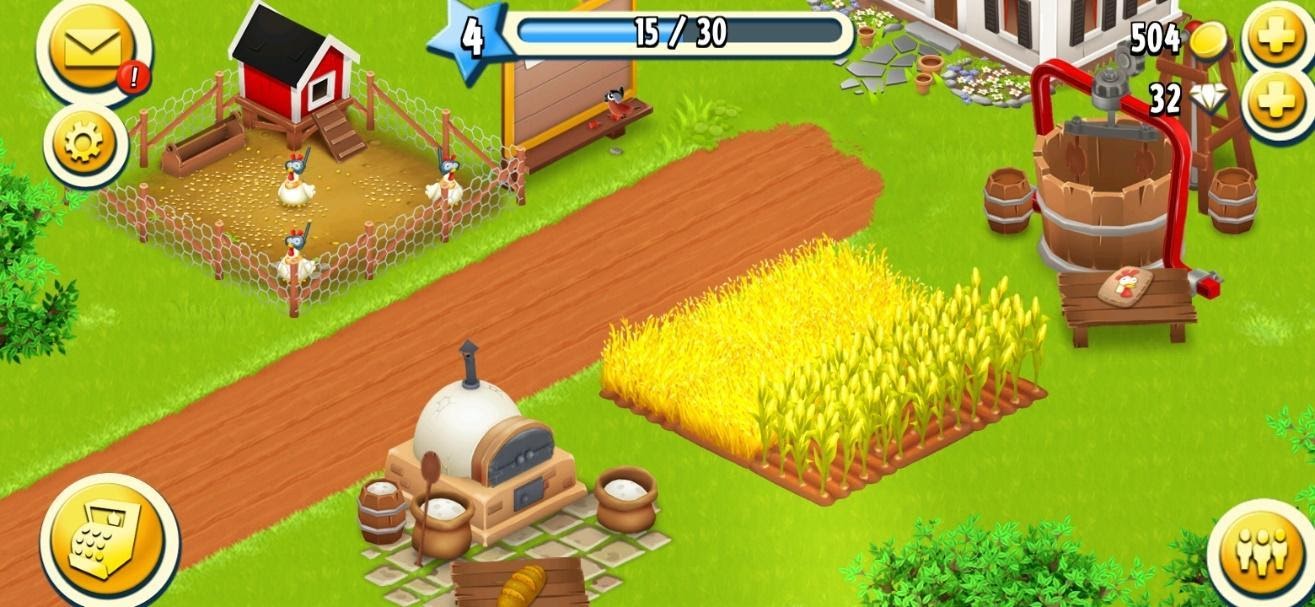 Hay Day Guide Gameplay
First, let us discuss the basic gameplay of Hay Day so you'll get a general idea of what you need to do. Like with any farming simulation game, you get to do lots of building, upgrading, planting, and harvesting here. You'll start with harvesting the wheat that was already planted and then planting more after your harvest. You will also repaint and renovate the barn, farmhouse, and water tower to make them look new.
Then, you get to build a chicken pen and purchase chickens to produce eggs. Of course, you'll also need to feed your chickens first before they start producing eggs. Moreover, the wheat you harvested can be used for a variety of things like making bread or making chicken feed. But, you'll need to build a bakery and feed mill first to be able to do these functions. Furthermore, your produce can also be sold so you can make money to further use for building, upgrades, and expansion.
Ultimately, the gameplay of Hay Day is to build your farm, produce various products, and sell them. Then, you use the money earned to further improve your farm. Its gameplay might seem simple, but in hindsight, it isn't since there are many moving parts and considerations for you to think about.
Let's now proceed to the tips and tricks to playing the game better.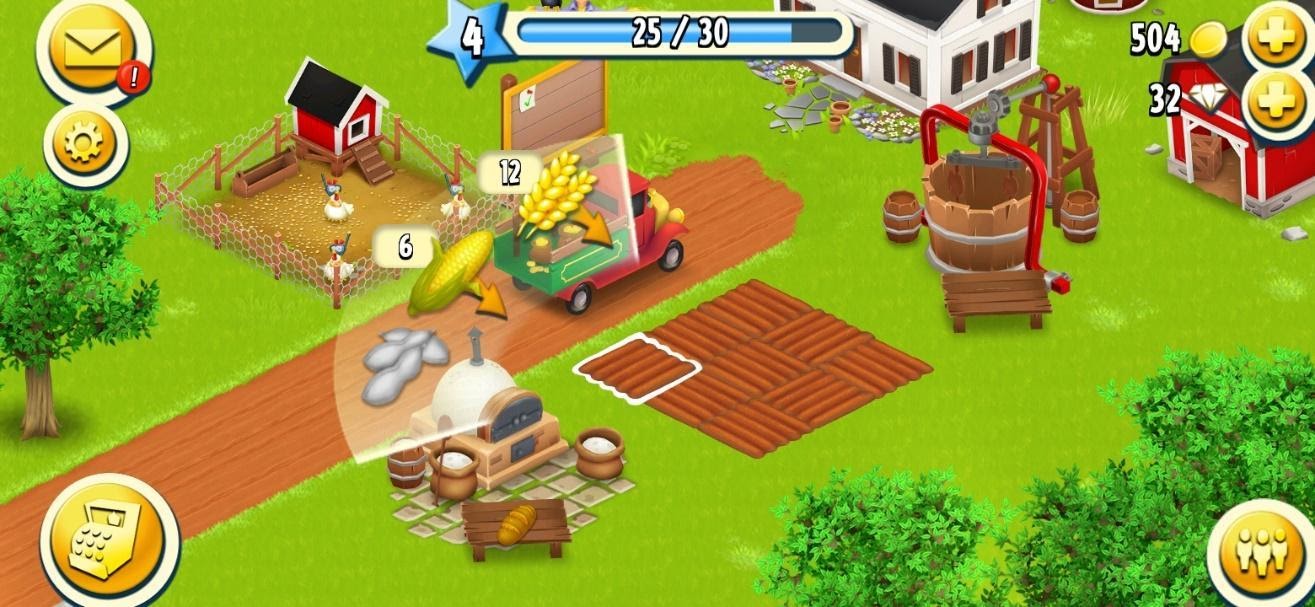 Plant As Much Wheat As Possible
One of the most important crops that you can plant in Hay Day is wheat. It's a crop that has many uses. You can use it to create bread or to produce animal food. Aside from its uses, you can also sell the excess. Since wheat is usually in demand, there's always going to be buyers. And that is actually a good way to earn fast coins in the game.
Thus, produce as much wheat as you can. Whether you produce it excessively or not, you'll never run out of use for it since it's a basic ingredient in various things you can produce. There's also a good demand for it, so you can always sell the excess that you have. Now, you can also include corn as a good crop to plant, but wheat should be your priority.
Be Wise in Spending Gold
It's also important to be very smart when it comes to spending your gold in Hay Day. Bear in mind that there are lots of things that you'll need to spend your gold on like purchasing buildings, upgrading, and so on. Now, it is understandable that you won't be able to get all of them at the same time. But you need to take note that you'll have to prioritize certain things since gold is limited.
The Farmland will be a big priority here since you want a huge area to plant wheat/corn and other crops. In terms of building, you need to prioritize The Fishing Boat, The Mine, and The Smelter since they are all high-impact buildings. But the problem is they cost a lot and it takes a long time to build them. Hence, make sure you save up a lot of gold so you can afford to build at least one of them. Also, make sure you start the construction process as you're logging out so you won't waste time waiting as you play.
Don't Forget to Buy & Re-Sell
Here's another way for you to earn gold quickly in Hay Day – buy and sell! The Roadside Shop usually has good items available at a bargain. Check it out regularly to see which item you can get at an affordable price and sell it full price or near full price. You can also look at the newspaper in the game. They usually have deals and sales available that you can take advantage of. You can usually find five items for sale at only 400. So, watch out for that kind of deal. Purchase it and sell them at full or near full price.
It's important to remember not to rush selling items. There might be people who want to purchase your item but at a lower price than you intend. If the item you're selling is in a realistic range, don't give in to the low offer. Be patient and wait for a better offer to come your way.
Now, these are a few tips that will help you grow your farm faster in Hay Day. You'll find out more when you play this game. Hence, make sure to play Hay Day today on your PC!