Horror games are always fun and exciting to play, especially the challenging ones. It's why Granny the game has been popular among players because of how challenging it is to play it. And this challenging nature continues in the game's sequels, Granny 2 and Granny 3. Here at Games.lol, we've already played these games countless times to know how difficult they are. It also allowed us to know how exactly you can finish the game and leave the mansion of the evil psycho Granny. So this blog post will be all about how to beat Granny 3.
In this post, we'll provide tips and tricks that will help you learn how to beat Granny in the game. You'll also learn how to beat the other threats in Granny 3. These will allow you to finally escape the dreadful mansion and Granny's clutches.
Important Tips to Learn How to Beat Granny 3
Check out some of our most important tips to help you escape Granny again!
Get Rid of Grandpa, Granny, & Slendrina with The Items Below
In Granny 3, you won't only deal with just Granny, but there's also her husband, Grandpa, and their granddaughter Slendrina. Encountering them in the mansion as you look for ways to get out can be nerve-wracking. Fortunately, you can use some items to get rid of them.
You will need the Teddy bear to get rid of Slendrina. It's located in one of the drawers upstairs, so try to find it first. Once found, just drop it on the baby bed. It's located on the floor just below the rooftop. Afterwards, Slendrina will be out of the game, so you don't have to deal with her. However, Grandpa and Granny are different since you can't take them out permanently.
But you can knock them out for several minutes. Thus, giving you ample time to escape or explore without worry. To do that, you'll need the shotgun. But Grandpa is always holding the shotgun, so you'll have to wait for him to go to sleep. Players will usually see him sleeping with the shotgun next to him after they come from the basement. So, that's the time you take it and use it on him and Granny. You can get the ammo in the passenger seat of the junk car in Granny's front yard.
There are also other shotgun shells littered across Granny's home, so find them to give you more ammo to use. Additionally, you can go for the slingshot as it will have similar effects on both Granny and Grandpa. You will need the weapons key to get the slingshot. It's located in a coconut husk in one of the basement rooms. Once you have the key, head to the second floor and search for the weapons box in one of the rooms.

Other Important Items To Acquire
Aside from items to help you deal with Granny and her family, there are also other items you'll need to help you get out. Check out the other important items you need to acquire.
Lockpick to open locked doors (located on the left side of the floor near your cage)
Shed Key to unlock the shed (located in the room with two sinks, and the sink on the left is where the key is)
Plank of Wood (located inside the shed)
Generator Cable (located at the nest at one of the tops of the chimneys)
Padlock key (a key that Slendrina will drop after she disappears)
Wheel to control the drawbridge (located at a hole on the floor near a narrow corridor past the spiral staircase)
Vase 1 (located above a wheelchair near the food elevator)
Vase 2 (above the third floor near the staircase area)
Safe key (located inside a mechanism that you can unlock using the two vases that are filled with water)
Fuse the last item needed to get out (located inside the safe)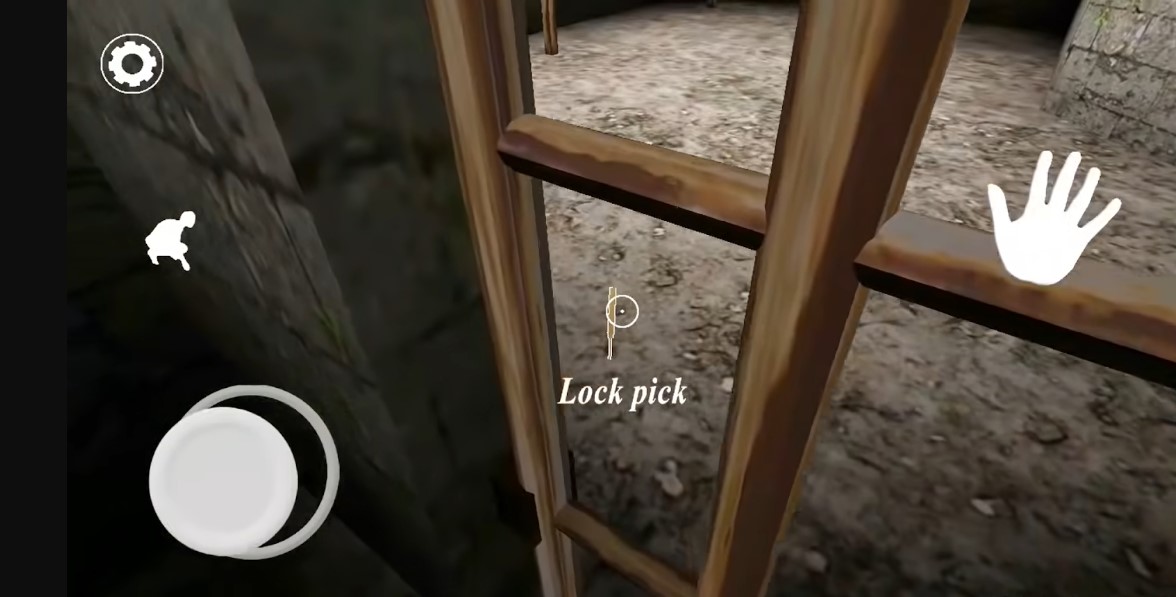 Other Tips To Beat Granny 3
Here, we'll discuss more tips to help you in your gameplay of Granny 3. They're important information that you'll need to help you make the necessary adjustments as you play.
The Locations of Items are Random
Items don't always show up at the same spot, so the ones mentioned above are just one of the likely spots they'll be in. The good thing is that the game offers many different ways for you to get out. So, there will always be a way for you to get out no matter what. Just deal with Granny and her family effectively to become successful.
Always Have A Safe Spot To Drop Items
It's important to remember that you can only hold one (1) item at a time in Granny 3. Therefore, you'll have to drop certain items off first so you can pick up a new one to use. Keep in mind that you'll need a safe spot where you can drop your items. These are just spots that you can easily remember. They're also spots where it doesn't make too much noise, so you don't attract Granny (unless she's unconscious).
You will need a safe spot because you'll be coming back to many of these items, especially the weapons. So, placing them in a location, you can easily find will be very helpful when you do your exploring.

Always Close Doors When Possible
Closing doors whenever it's possible is a great way to be able to search a room without worrying too much about Granny. Even though she can still come in when you make noise, at least she won't see you outright when she passes by.
Rooms & Other Furniture Can Provide Advantage
It's also worth noting that rooms, beds, closets, and other furniture can be used to your advantage. They can be great spots to hide to avoid Granny or Grandpa in case of emergencies. So, as you walk around the house and explore, pay attention to areas where you can use to hide to avoid being knocked unconscious by Granny or Grandpa.
Avoid Jumping From High Places & Bear Traps
Bear traps will trap you, making you vulnerable to an attack or making you waste precious time. They're scattered all over the house, both indoors and outdoors, so watch out for them. As for jumping high places, you will die immediately, thus wasting your day and bringing you closer to your doom.
Learn How to Beat Granny 3 Now
With the tips and tricks above, you will surely increase your chances on how to beat Granny in the game right away. It's time to survive and get out. Play Granny 3 on your PC and stay tuned here in Games.lol for more tips and tricks like this one!