Globally released last 2018, Identity V is a multiplayer RPG developed by NetEase Games. It is a freemium game where players are tasked to take the role of a writer turned into an investigator with amnesia. Here, you will explore a creepy mansion, unleashing the events that happened in bygone days. Identity V is an exciting for a third-person exploration mystery game. However, that's not what the game is all about. Generally, it is an asymmetrical multiplayer game where you will play as a hunter or a survivor.
If you want to be a hunter, you need to act as the name suggests, hunting survivors and take them out of the game. Meanwhile, if you are one of the four survivors, you need to work on things at the typewriters to escape the dungeon and the hunter's hands. So, are you ready to be a hunter or survivor? Well, let's see what you've got. In this article, we will focus more on being an Identity V survivor and successfully eluding the hunter. So, survivors, be ready!
Understand the Matches as a Survivor
To become an Identity V survivor, you need to know the whereabouts of the matches in this RPG. Upon knowing the winning points of these matches, you will be able to ensure your survival.
Early Game
During the early game, you need to focus on three points; decoding cipher machines, escaping the hunter, and kiting or looping. If you want to win a match in Identity V, you need to accomplish the five ciphers as early as possible. As you are working with a team of survivors, decoding a cipher along with a mate is advantageous.
Aside from the timeframe of decoding ciphers, it would help if you also considered which cipher to choose. Some ciphers are safe to decode, and some are unsafe, which can affect the kiting process. If you want to access the best spots to get ciphers, it will help familiarize the maps.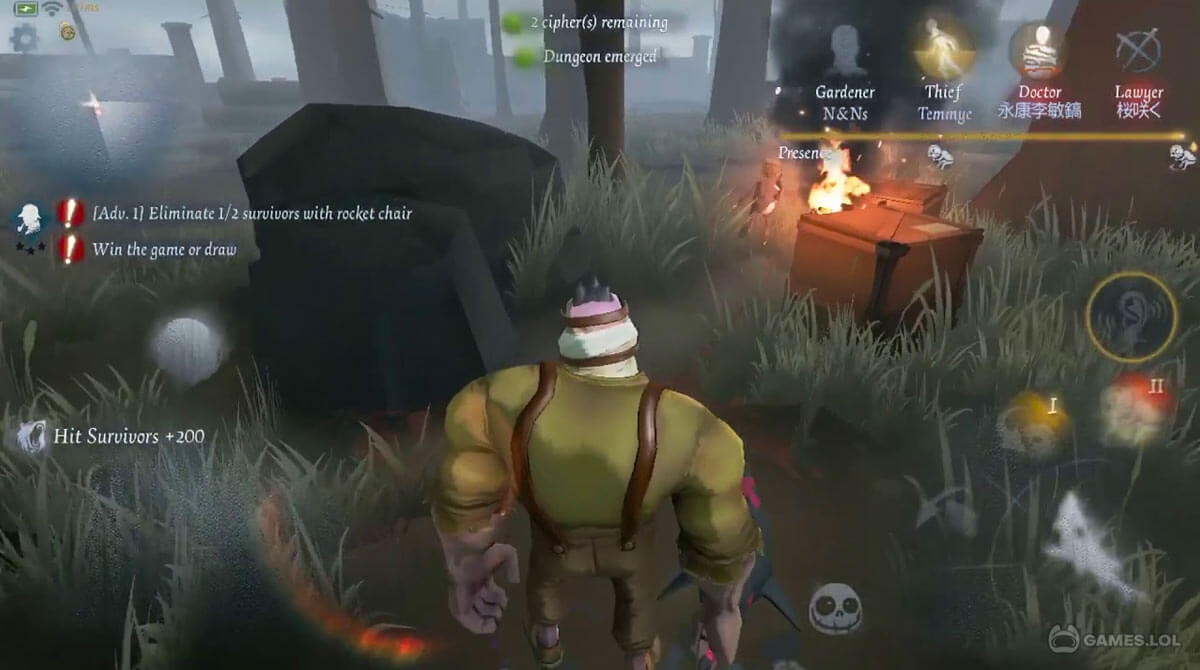 Next to decoding ciphers is to avoid being accessed by the hunter. Escaping to the hunter's sight in the early game enables you to kite and decode. If you want to progress successfully in this game, memorizing the spawn points for practical preference will be more recommended. You can access these points in the single training mode.
If you're a survivor, generally, you are working with a team. And one of the effective ways to help your team is through looping. Hence, your looping style will change from time to time, depending on how the hunter works. Looping enables your team to minimize the pressure and permits them to complete ciphers.
Survivor's Tip: It will be highly recommended to bring broken windows and knee jerk reflexes. These pieces of stuff can entitle you to a boost after vaulting a window or pallet. This booster will help you achieve finer kiting surroundings.
Late Game
It is more advisable to work together with the team during the late game if there are only one or two ciphers to decode. With this teamwork, you can finish faster and start up the Borrowed Time for those players who already have it.
Once you get the message that the cipher machine is primed, it is the perfect time to rescue a defeated teammate as the last cipher is near to finish. But if you got the message that your team needs to focus on the decoding process, you need to decode the one last cipher.
Though the cipher machine turned out to be primed, it doesn't mean that you will leave the cipher to rescue a teammate. In popping the ciphers, timing is your key. There's no too early and too late, or else your team's hard work will become useless.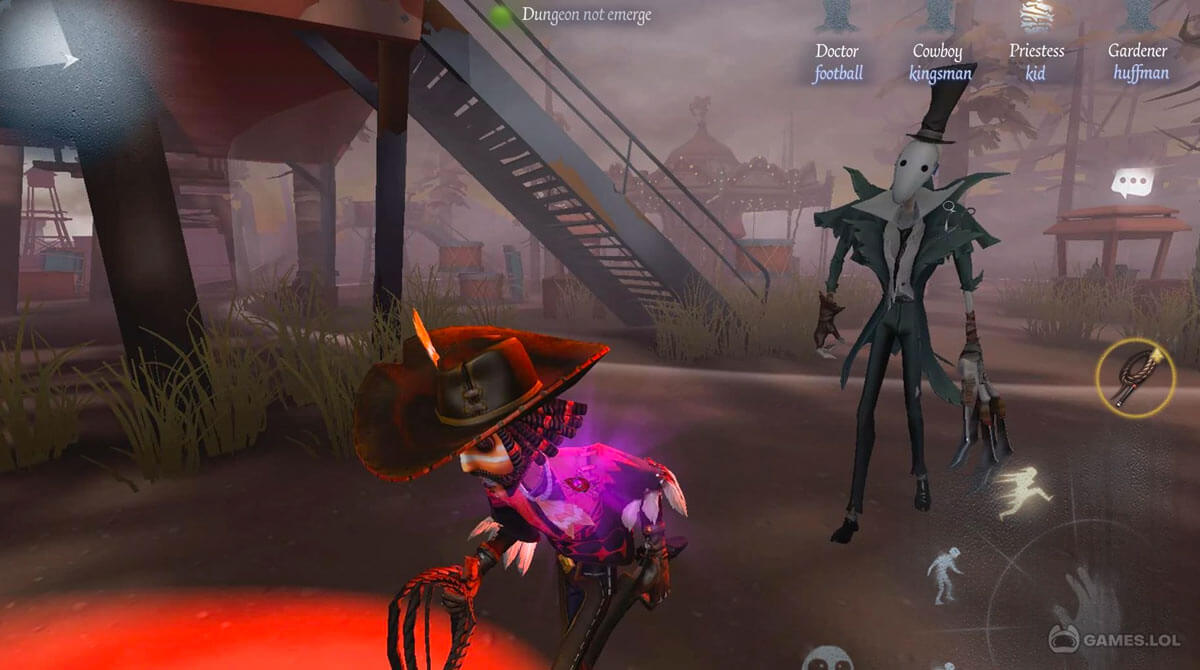 In playing Identity V, most of the survivors bear Borrowed time which is utilized every time the Hunter finds them when there's just one cipher left. While the hunter is working on his attacks, it will be great if you'll pop the last cipher to re-energize a defeated survivor and continue the kiting.
Keep in mind that most of the hunters have a detention talent that can quickly turn you down. You need to attempt rescues to avoid this talent, especially if some of your teammates are still alive and already at the exit gate. In playing Identity V, escaping with three survivors is still a winning situation, while failed rescue attempts can draw results.
Create an Effective Survivor Setup
As it begins in the hall, there is a significant possibility that the same survivors are more fragile than an alternative setup. Remember, a proficient player will choose a hunter with exceptional traits to beat the survivors' strength.
For rescuing roles during high-tier rank matches, it is given that most survivors play as a Coordinator or Mercenary. For players who prefer these characters tend to use the Tide Turner talent, which enables them to be invincible for 20 seconds whenever they are rescuing or rescued from the rocket chair.
Another Identity V tier list you can do is a combination of Seer, Perfumer, Coordinator, and Mechanic. In this setup, the Seer and the Perfumer will decode and loop the hunter. These characters are applicable in looping a hunter for long periods, and Perfumer has debuff in decoding.
On the other hand, the mechanic's role is to decode using its 125% speed. This character can swiftly decode the cipher machine as the game begins, then manage your robot. With that said, even though the mechanic is set on the rocket chair, the robot continues to decode with the same speed.
Lastly, the coordinator's role in the game is to rescue survivors using his ability to stun the antagonist using the flare gun. However, it will be more advisable to use this ability in the late game as this gun is only usable once.
So, are you having a winning survivor combination in Identity V? Do you have personal tips on being an Identity V best survivor? If yes, feel free to extend your ideas here by sharing them! For more updates or info about your favorite RPG like Identity V, stay tuned here.