Mobile Legends: Bang Bang took the casual multiplayer scene on a high note. Every day, millions of players log into the game via handheld. In fact, there are so many players, you can find a match in less than 3 seconds! While the game is fun, there are some of us who keep struggling with the MOBA game. Maybe you never win matches frequently. Maybe your teammates do not like your way of playing. Or probably because you just don't understand the whole gist of the game.
Here are the Top 5 Tips
In this article, we'll be counting down the top 5 most important beginner Mobile Legends tips. This comes from an experienced player with over more than 2000 hours on League of Legends, DotA 2, Heroes of the Storm, Vainglory, AOV, and Mobile Legends combined.
1. Kills are not Equal to Wins
Repeat after us: Kills. Are not. Equal. To wins.
Maybe you've played a lot of Call of Duty or maybe something simple like Crisis Action but this isn't a shooter, you see. This is a MOBA game – an entirely different genre where mission objectives matter more than your kill count. So what if you're 18/3/5 on your KDA if the Crystal is the only thing alive in your base? That brings us to our next tip.
2. Objectives First. Kills Second.
Do you know what matters the most? Team coordination, capturing epic monsters, investing in items, stealing buffs and destroying turrets. The only reason why there are kills is that your enemies are trying to capture the same objective as you are and someone has to stop them. Unless the enemy is chasing after a teammate, destroying your tower or trying to take Turtle, your priority is destroying their nexus.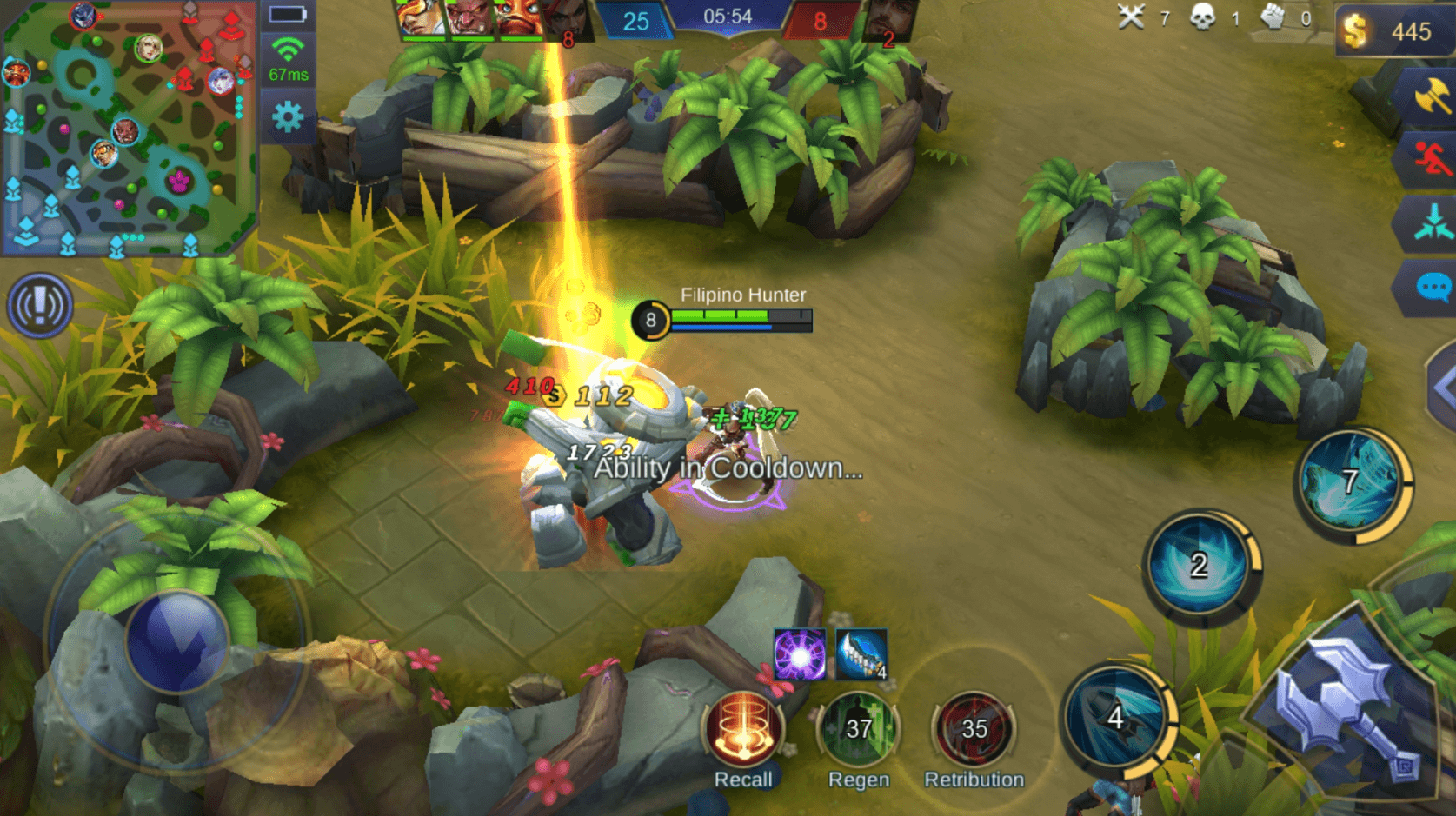 3. Supports are Not Made for Carries & Kills
Maybe you like to main Nana, Estes or Angela. Sure, they're great heroes but they're made to benefit your team, NOT for solo kills. They were specifically designed to help your allies rather than hunting targets. Leave the kills to Assassins and Fighters.

4. Focus on Easy Heroes First
Favorite or best heroes are subjective and all up to you. However, do not underestimate the mechanics of MOBA games. They may be easy to learn but very hard to master. And if you want to achieve those sweet VICTORY screens, you'll have to practice using the basic heroes. You'll know their difficulties through their profiles.
5. Mute if You Must
MOBA games bring notoriety to multiplayer on a different level. You WILL come across really nasty players who either love to trash-talk or troll. If they're annoying you, just press the mute button. It will help you focus on the game more.
And so, that wraps up all of the most important Mobile Legends tips we can give you. We'll make a part 2 soon but in the meantime, these should suffice. Download Mobile Legends for the PC only here on Games.lol!