Mobile Legends: Bang Bang is a four-year-old game that still dominates the action game MOBA subgenre. As most freemium games fall into obscurity after four years, Moonton and ByteDance were able to keep the game fresh by dishing out seasonal events, real-world competitions, and new heroes. Speaking of heroes, the game has managed to expand its 10-character roster to over a hundred. The expanded roster makes choosing a hero role challenging especially for new players. So it's no surprise that Mobile Legends Tips are needed in these cases.
With that said, if you're a new player who is facing that dilemma, then our Mobile Legends hero class overview and tips for choosing hero roles are here to help. So without further ado, let's dive right into the various hero roles in MLBB starting with the skills and attributes of each class.
Mobile Legends Tips in Choosing Hero Roles
Mobile Legends features six hero roles to choose from. So you can check which character belongs to a specific role on the game's "Hero Page". Each role is tailored to make a team work like a well-oiled machine. If you don't know the function of your role, then you will probably become a burden to your team. Mobile Legends relies heavily on teamwork which is why a well-organized team made up of common heroes can beat a clueless team made up of powerful heroes. With that in mind, our list below is a simplified overview of each hero role complete with three classifications – Pure, Primary, and Secondary.
Pure refers to heroes built perfectly for the role, Primary refers to heroes who can be utilized for a different purpose, and Secondary refers to heroes who are useful in other ways other than the role they fall under.
Tank
If you're a long-time MMORPG, RPG, or MOBA fan, the term tank is no stranger to you but for those new to the term, a tank is a hero with the most HP and armor. Some tanks also have extremely powerful offensive attacks but have a below-average speed and agility. Furthermore, tanks are the forerunners of the team tasked with protecting fragile heroes by absorbing the damage inflicted by the enemy.
The Tank role is the second easiest role to play in the game due to how the heroes are built. Additionally, this role is best for those who have an aggressive playstyle. So you can play as a tank and go straight to battle, just make sure that you have the support of your teammates.
With that said, if you're planning to play as a tank, Baxia, Belerick, Gloo, Grock, Uranus, Johnson, and Hylos are examples of Pure Tank heroes. Examples of primary tanks, on the other hand, include Akai, Atlas, Barats, Edith, Gatotkaca, Khufra, Franco, Minotaur, and Tigreal. Finally, examples of Secondary Tanks or half tanks include Alice, Esmeralda, Hilda, Masha, Lolita, and Ruby.
Marksman
The Marksman is a hero role designed to inflict continuous damage from a safe distance. If your role is a tank, then this is one of the heroes you need to protect or if you choose the marksman role, be sure to stand behind a tank. Moreover, the marksman role plays a key role in winning battles due to the exceptional damage inflicted by their basic attacks. Playing the marksman role requires agility, precision, real-time strategy, and a basic understanding of the skills of your chosen hero. Therefore, if you're into ranged and precise combat, then this is the role for you.
Examples of pure marksmen include Beatrix, Brody, Bruno, Claude, Clint, Granger, Hanabi, Irithel, Karrie, Layla, Melissa, Miya, Moskov, Natan, Popol and Kupa, and Wanwan. Next, examples of Primary Marksmen are Kimmy and Leslie. Secondary Marksmen are half-marksmen who can perform other roles than a marksman. Lastly, examples of Secondary Marksmen include Edith, Roger, and Yi Sun-shin.
Assassin
Assassins, as cool as the role may sound, requires mastery of the hero's skills and abilities. This hero role requires precision, anonymity, discretion, timing, and patience. If your play style is more on the aggressive side, then this is not the role for you. It's because Assassins are nimble low-HP heroes designed for hunting those who are separated from the team. Furthermore, assassins are agile and quick, which makes them the best hero to eliminate high-damage enemies like the Marksman. Similar to the Marksman, this role is best for those who are into ranged combat.
Examples of Pure Assassins include Aamon, Benedetta, Fanny, Gusion, Hanzo, Hayabusa, Karina, Helcurt, Lancelot, Ling, Natalia, and Saber. For Primary Assassins, you have Selena and Yi Sun-shin. For Secondary Assassins, there's Alucard, Harley, Kadita, Lesley, Mathilda, and Zilong.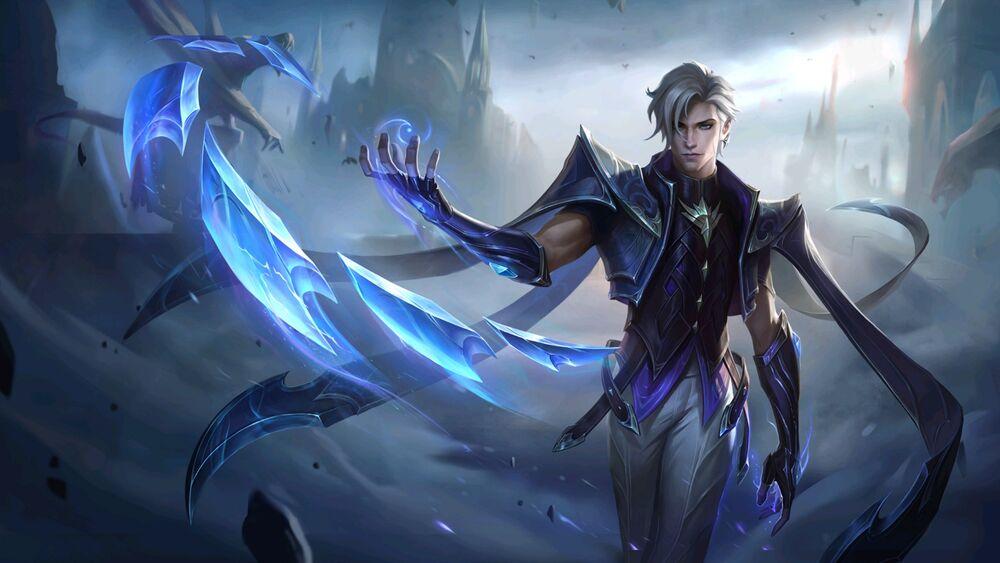 Fighter
Fighters are the easiest hero role to play in the game due to their offensive and defensive skill set. Heroes that fall under this classification come with a diverse concoction of durability, damage, disruption, and mobility. Fighters are like a Tank and Assassin hybrid boasting a brilliant set of skills perfect for crowd control. In addition, they're considered frontrunners who can soften the enemy before a Marksman or an Assassin finishes the job. This role is perfect for those who are used to head-to-head combat and aggressive gameplay.
Examples of Pure Fighters include Lapu-Lapu, Aldous, Martis, Alpha, Minsitthar, Argus, Aulus, Paquito, Badang, Phoveus, Balmond, Silvanna, Chou, Sun, Dyrroth, Thamuz, Freya, Terizla, Guinevere, X.Borg, Jawhead, Yin, Khaleed, Yu Zhong, and Leomord. Primary Fighters include Alucard, Masha, Bane, Roger, Hilda, Ruby, Julian, Zilong, and Kaja. On the other hand, Secondary Fighters include Barats and Gatotkaca.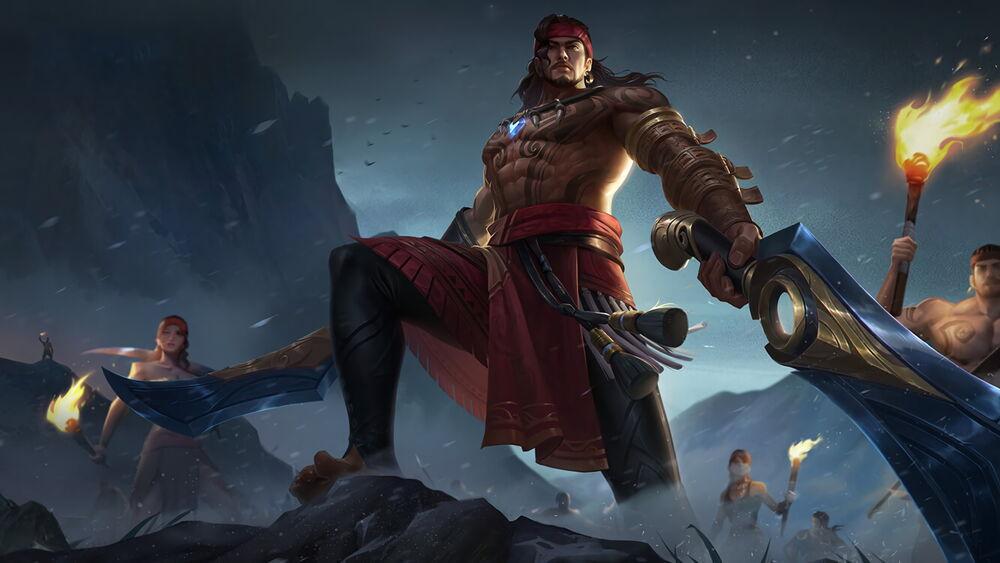 Mage
The Mage role, as the name suggests, employs the use of magic damage. The heroes that fall under this role specialize in ranged crowd control and area damage. Mage heroes capitalize on magic skills that deal burst damage. However, these heroes usually require a ton of gold for equipment to reduce the cooldown and increase the damage of their skills. Due to their ability to inflict a decent amount of damage from afar, Mage is most effective in taking down primary enemy targets.
Taking the mage role requires mastery and familiarity with the hero's abilities, skills, and magical effects. With that said, if you're into casting or inflicting magical attacks and know the basics of magical effects, then this is the role for you. Examples of Pure Mages include Lylia, Aurora, Cecilion, Odette, Chang'e, Pharsa, Cyclops, Valentina, Eudora, Vail, Valir, Gord, Harith, Vexana, Kagura, Xavier, Lunox, Yve, Zhask, and Luo Yi. Primary Mages include Esmeralda, Nana, Kadita, Alice, and Harley. Lastly, Secondary Mages include Faramis, Kimmy, Selena, Julian, and Bane.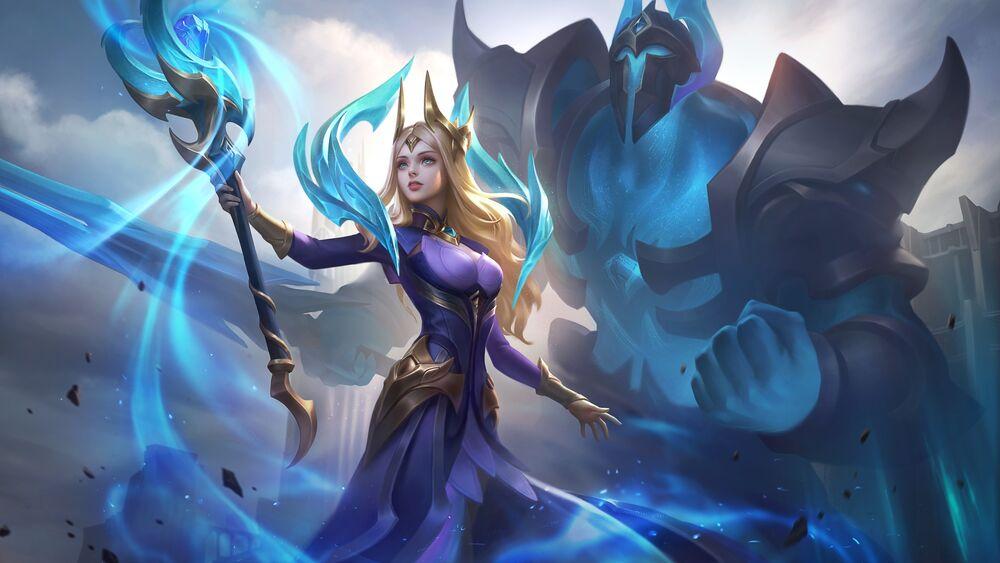 Support
The support role is hands down, one of the most challenging and important roles in the game. Support heroes are in charge of keeping the entire team functional throughout the match. Moreover, some say that good support is hard to find but they are never wrong. Playing support is requiring expertise in the role due to the weight of the responsibility that comes with it.
Some of these responsibilities include keeping the team shielded from attacks, keeping the team's health intact, securing an escape route or plan, farm experience, acquiring gold, and much more. So get this role if you think you have the skills to fulfill the requirements and responsibilities of the role. Examples of Pure Support include Diggie, Angela, Camilla, Floryn, Estes, and Rafaela. On the other hand, Primary Support includes Mathilda, Lolita, and Faramis. Finally, we have Secondary Mages including Franco, Khufra, Akai, Minotaur, Kaja, Atlas, Nana, and Tigreal.

Use the Mobile Legends Tips Above to Choose the Best Role & Hero
In choosing a role in MLBB, the most important thing to keep in mind is if the role you chose matches your playstyle. Nevertheless, you can always experiment by trying out heroes from each role or choose a hero that falls under the Secondary list. Other things to remember are that you need to get familiar with the map and the mini-map, train hard, farm resources, and focus on a single main to improve and upgrade.
The Future of MOBA & Mobile Legends Bang Bang
With a projection of over 3 billion downloads in 2022, the strategy genre in mobile games is slowly evolving to become the biggest and most popular on the platform. The massive download projection comes from the contributions of the Strategy's 12 subgenres. Out of the 12, the 4X (explore, expand, exploit, and exterminate) and MOBA (multiplayer online battle arena) are two of the biggest contributors boasting 34% and 21% of global downloads respectively. As per Sensor Tower's The State of Mobile Games 2021 report, MOBA is the fastest-growing Strategy sub-genre with a revenue increase of 14% quarter-over-quarter in 2021.
The same report also states that MLBB is not only the most appealing but was also the most downloaded in 2021. To that end, the statistics of Mobile Legends only indicate that the game is here to stay. Like a fine wine, the game keeps getting better reeling-in new players every day. With that said, it's not too late to jump into the action now that you have an overview of all the roles in Mobile Legends: Bang Bang. So play the game and catch more action here in Games.lol!