One of the most popular manga and anime series right now is My Hero Academia. It's a superhero series that follows the story of Izuku "Deku" Midoriya, a boy who was born without any Quirks (superpowers). But his dream of becoming a superhero became a reality when the greatest hero chose him to inherit his Quirk.
If you're one of the people who love the series, then you will also love playing My Hero Academia: The Strongest Hero. It's an action role-playing game that's published by Sony Pictures Television. Since it's based on anime, this means that you get to experience being in the city of Honei and interact with the other heroes. You also get to experience and live the story of the anime through this game. As great as this game is, it can get overwhelming, especially for beginners or those who are not familiar with the series.
To help better play this action RPG, this blog post will be a My Hero Academia: The Strongest Hero Guide. It will provide details and information about the gameplay, as well as tips to properly play it.
The Gameplay of My Hero Academia: The Strongest Hero
My Hero Academia: The Strongest Hero is an open-world RPG. This means that you will get a chance to explore the city of Honei. The battle sequence is also more of a hack-and-slash where you get to move around and then hit the enemy using various forms of attacks. You'll enjoy playing the story mode and it will let you experience being part of the MHA world. Aside from the story mode, there are also other game modes you can enjoy like Solo, Coop, Versus, Timed, and many more.
And like with many RPGs, you won't be battling with just one character. You can also form a team of heroes and villains to use in the game, especially in the PvP battle. But to acquire heroes, you'll have to summon them and rely on the RNG system. This means that the heroes you get will be random, so acquiring powerful heroes will be difficult.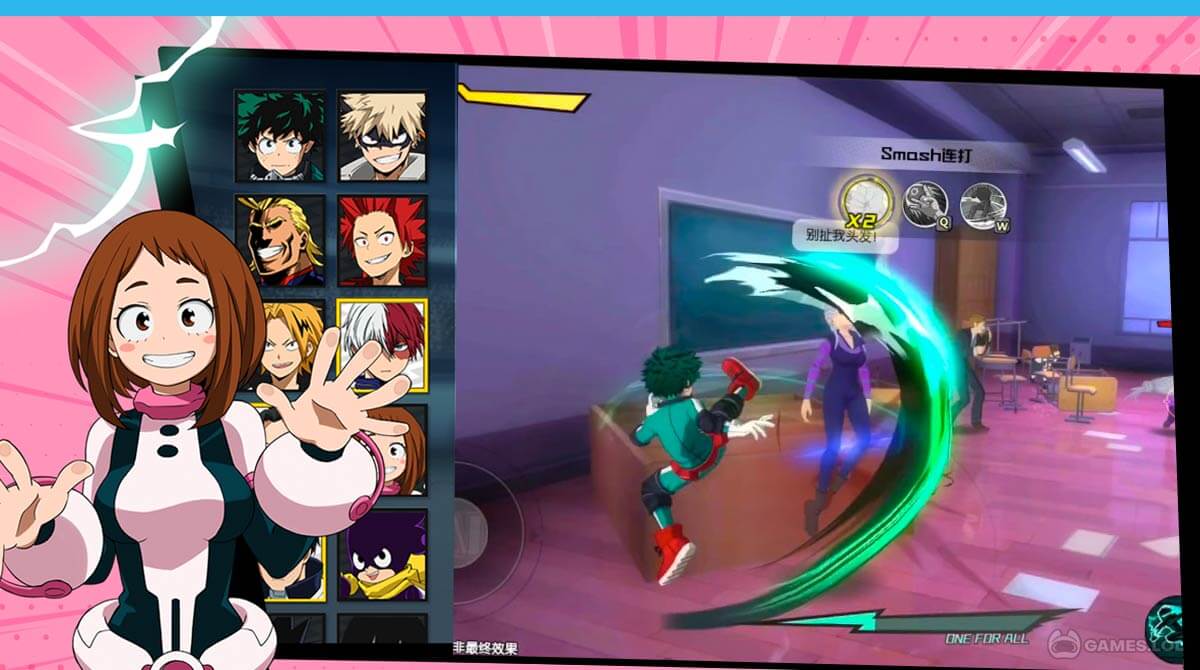 How strong your team is will be a determining factor in how well you'll do in this game, especially in the PvP modes. For the story mode, you can likely get by with a decent team, as long as you develop and upgrade your heroes properly.
Use Rerolling to Get a Good Starting Hero
You will start My Hero Academia: The Strongest Hero with a strong lineup already since you'll have Deku, Denki Kaminari (Chargebolt), and Eijirio Kirishima (Red Riot). Of course, you'll need more heroes as you move forward to help you progress. As mentioned earlier, the game uses RNG when you summon, so you can't really expect to get a good hero. One way to start with an S-Grade hero on your team is through rerolling.
It's just the process of restarting your progress in case you're not happy with the hero when you gacha. Yes, this would mean starting the actual game much later. But this is a great way to get a good hero at the beginning of the game, so take advantage of it.
The Main Story Should Be The Priority
We mentioned earlier that there are various game modes for you to enjoy in My Hero Academia: The Strongest Hero. But it's important that the main story mode should be your priority when playing, especially in the beginning. This is because progressing through the main story will unlock other features of the game. This includes the two starting heroes, Red Riot and Chargebolt, that will eventually form your team. So, focus first on the main storyline before exploring other game modes.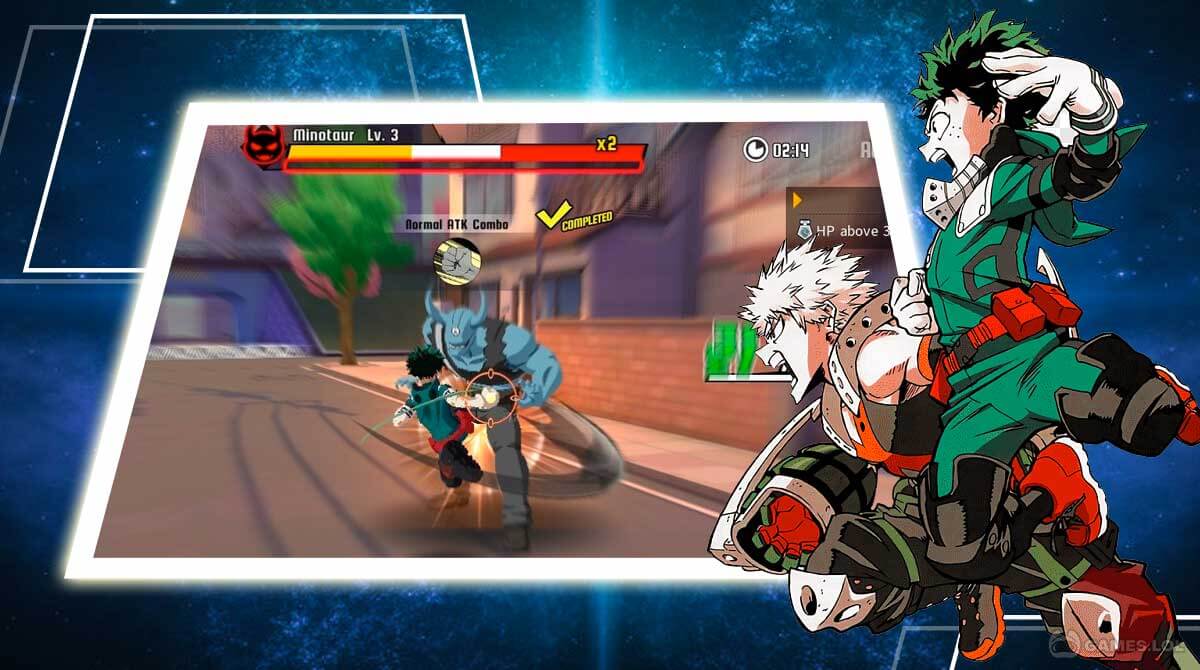 Your Main Heroes Should Always Be Your Focus
Though the game will have plenty of heroes and villains for you to acquire and use, your focus should be on your main heroes. These are the heroes you will use most of the time in battles. This might be hard to do in the beginning since you're still in the process of formulating a strong team. But once you've got your main team, all resources should be used mainly on them. You will likely also have reserve heroes that you use for certain battle situations. So, make sure you include them when upgrading and developing.
Don't Forget to Join an Alliance
Alliances are an integral part of any game where cooperation and teamwork are necessary. And this is no exception here in My Hero Academia: The Strongest Hero. Being part of an alliance ensures you'll have players that you can always ask for assistance in cooperative or team game modes. Veteran players in an alliance can also act as mentors to help you progress properly. Just make sure the alliance you join is active.
Complete Goals for More Rewards
There will be many goals or achievements available in My Hero Academia: The Strongest Hero. Make sure that you try to complete all of them. They always come with awesome rewards, so take advantage of all the goals and achievements available.
Playing My Hero Academia: The Strongest Hero is fun and will let you experience the world of popular anime. But like with any RPG, the game can get overwhelming with all of the details that you need to remember. In this blog post, we addressed what you will need to focus on, so you'll have a good start in the game.